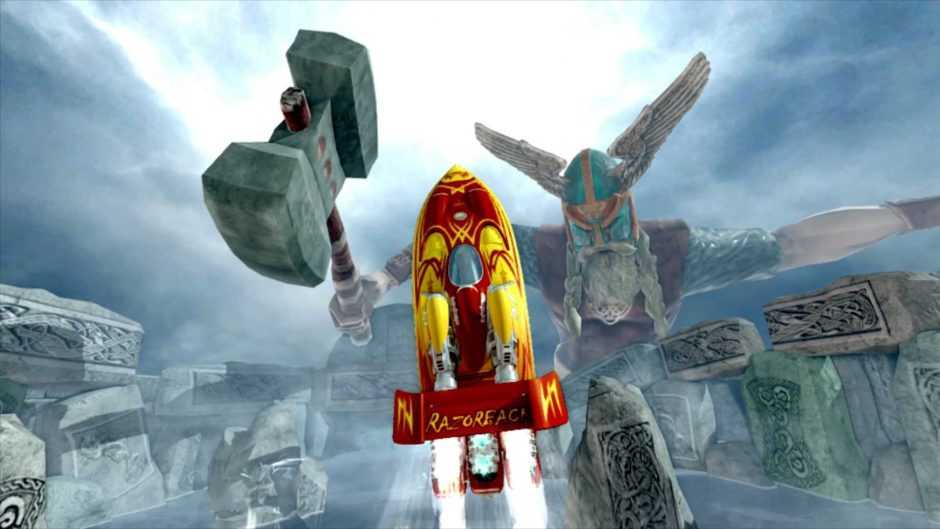 As you already know, in this house, we like to inform you whenever the opportunity to get your hands on the odd title appears completely free; And this time, we tell you how to increase your catalog of Xbox games without having to spend a single euro.
And it is that all those Xbox users who have an active Xbox Live Gold subscription, in addition to being able to take advantage of the new Free Play Days this weekend; they will also have the option of getting a free game. We're talking about Hydro Thunder
, the water racing title originally released for Xbox 360, but thanks to backward compatibility we can enjoy it on our Xbox Series X with no problem | S and Xbox One.
Download Hydro Thunder for free with Xbox Live Gold
The title appeared available for free in the German Microsoft Store, and getting it is very easy. The only thing we will need to do to add Hydro Thunder to our game catalog is follow this link at the German Microsoft Store, sign in with our account and download it. Simple truth?
This sequel to the legendary arcade driving title features dynamic and formidable water physics, powerful convertible speedboats, and stunning interactive environments. Solo mode includes Career and Championship modes and two new modes: Hoops Master and Challenge. Combine local 4-player split-screen play with 8-player online multiplayer games.
Stay tuned to Generation Xbox to be aware of all the possibilities to get free games for Xbox and PC.