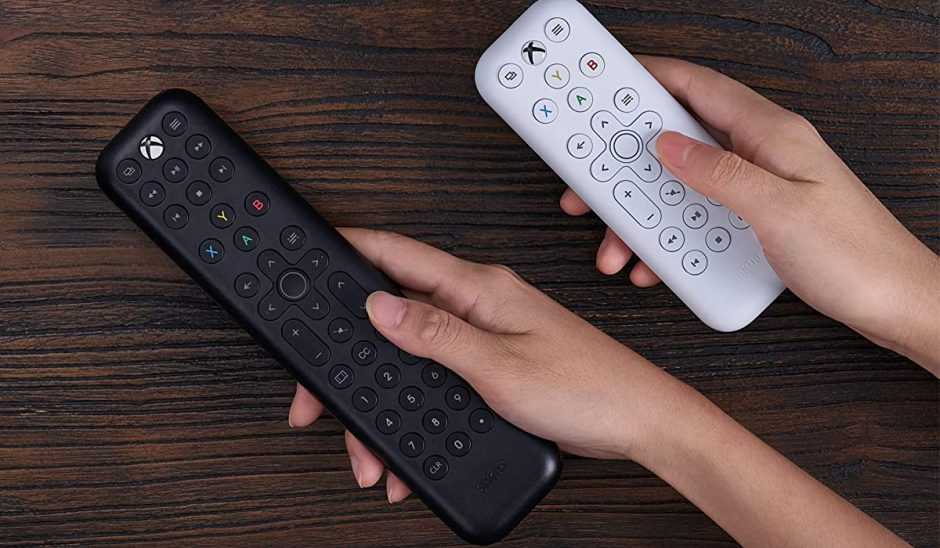 The 8BitDo company is already known to Xbox users since its alliance with the American company has brought us very good controllers for Cloud Gaming, like for example the SN30 Pro. While they obviously have all kinds of peripherals for many other consoles, so I recommend you take a look at their website.
The point is that to date we had almost the only alternative to PDP Gaming Multimedia Remote, but fortunately it is old history because 8BitDo presented its two new models of multimedia controllers for the range of the Xbox family; and that includes Xbox One, Xbox One S, Xbox One X, Xbox Series S, and Xbox Series X models.
8Bitdo Multimedia Remote for Xbox
the 8Bitdo Media Remote is available in two different models, the standard version and the short version, smaller and white. Both controls have a special retro look, and move away from the futuristic lines of the PDP multimedia controller.
In both versions of the controller we have intuitive controls and the console quick start option. The short version is now available book on Amazon
priced at 19.99 dollars. For its part, the Long version also but at a price of 24.99 dollars and the possibility of having more orders for the multimedia section; for example, you can turn subtitles on or off with just one button.