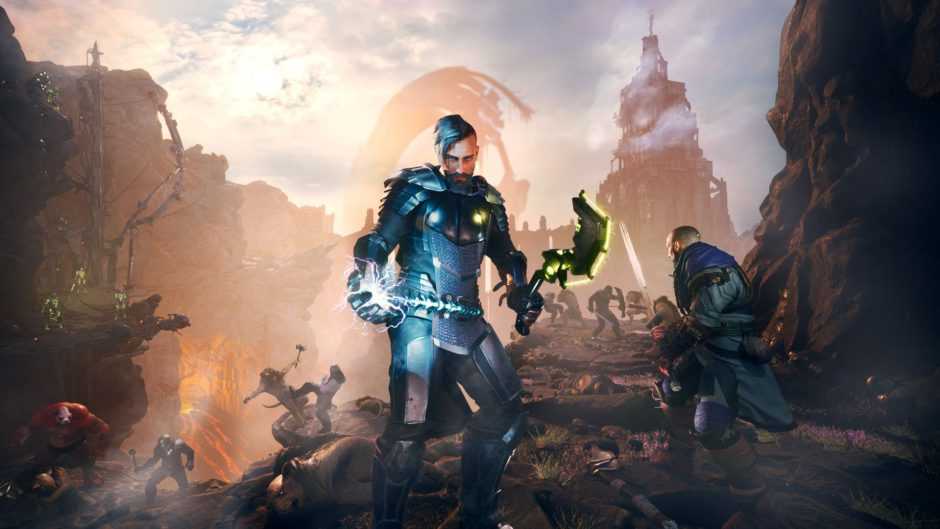 During the last Gamescom we were able to enjoy a full new trailer for The Last Oricru, the new cooperative action RPG developed by Primer Matter that will lead us to a world that mixes medieval fantasy and futuristic science fiction.
Practically since last summer, news related to The Last Oricru has been virtually nil, but It looks like we are very close to being able to enjoy this title
. And he recently appeared in the
Microsoft Store
the tab on the next demo of The Last Oricru, a demo that we could enjoy
from December 3
as shown in the title card.
Enjoy The Last Oricru alone or with a friend
The Last Oricru is an action RPG where the story carries a lot of weight and the decisions we make will directly affect the course of events unfolding in Wardenia, a distant planet plunged into a bloody civil war between the ruling races.
We won't know how or why we ended up in Wardenia, but luckily we won't have to unravel this mystery on our own.
And it is that one of the main characteristics of this title is that This allows us to enjoy it both alone and with a friend. Our friend can join our game at any time, and the game will automatically adjust the difficulty.
The Last Oricru is a narrative action RPG that places you in a conflict between two races, on a partially terraformed planet isolated from space by a protective barrier. Your decisions will be interesting twists and turns in the development of the game and can have a great influence on the conflict and its outcome. You will experience hundreds of intense fights in a brutal medieval and sci-fi world, where every decision has its consequences.