Microsoft is always looking for ways to improve the various products associated with the Xbox brand. We have a good example of this in the evolution of the Xbox One controller, the Xbox One controller, which since its launch in 2013 has seen a constant and impressive evolution. Not in vain, we not only had redesigns or the spectacular Xbox Elite, but the Xbox Series X controller | S is one step closer, with functions, buttons and size, while keeping the essence.
And today we learned what the next controller enhancement could be, Force Feedback, a new built-in system for controller triggers.
Microsoft patents Force Feedback, a new technology for the Xbox controller
As revealed by the patent, which was shared in the forums of Reddit, this new system of trigger pulses and forces would be similar to the experience offered by the Dualsense, the new PS5 controller. In this way, the triggers would offer different resistance to user pressure depending on the game and the action that is taking place on the screen at the time.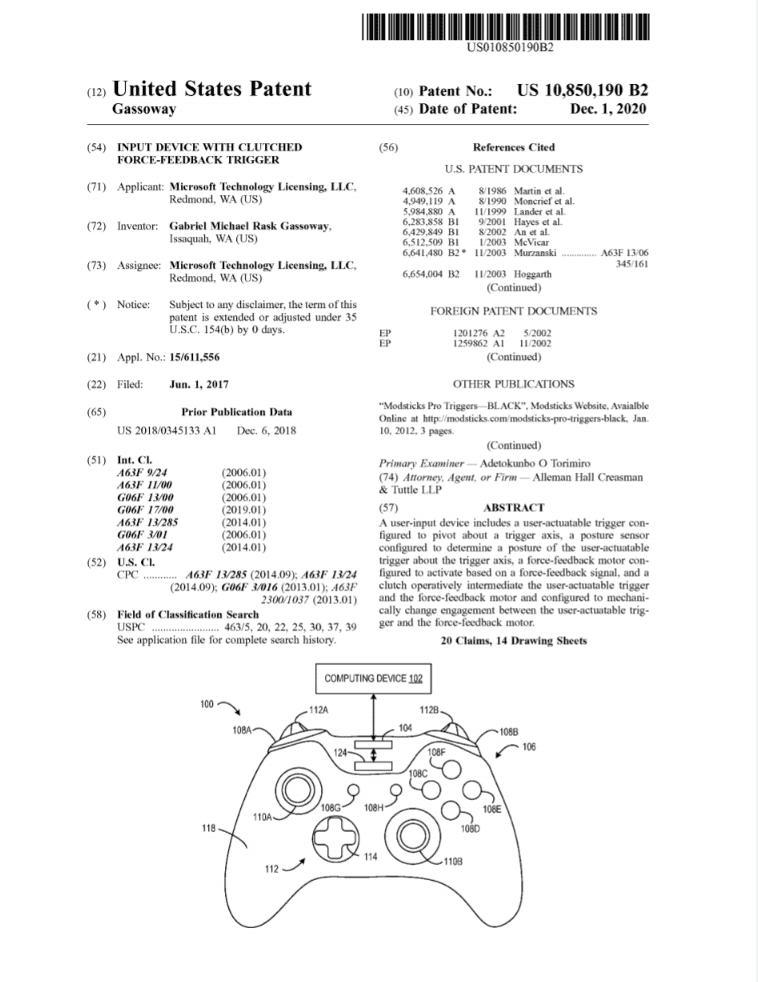 We will have to see if it is finally something that happens and above all, when and how. Especially if it's a new revision of the base controller or perhaps a feature of a hypothetical and future Elite 3.