3 years after its launch, limbic entertainment, a development studio, offers us a version for next-gen consoles with lots of content and graphic improvements. And it seems that it is not necessary, because since it is a management game, we generally do not take into account certain technical aspects of games, such as their performance and graphics. In this case, we are sure that if the original version was good, this one surpasses it, leaving us with one of the best management games running in native 4K on our console..
Tropico 6: Next Gen Edition surprises how much it polishes some sections of the 2019 game. In this case the game includes new content, obviously it has the full original game, the bone DLCs by The Flame of Wall Street, with a new map in which we can trade with a wide variety of unscrupulous marks to turn our lands into an "honest" world power; and with The price pack, completely cosmetic to better personify our president (dictator). It is also important to highlight the soundtrack by Kalypso Media, in a pure tropical style.
But perhaps the most interesting addition is that this new version has native 4K resolution; relying on the power of Xbox Series X, you will be able to see your islands with more affection, perhaps, so you will have more desire to evict La Corona and dominate with an iron fist, yes, it is not a free update
.
---
Let's start talking about its biggest advancement, which is that the graphical improvement is very remarkable. If you played the previous generation version, you will surely notice small details that will leave you amazed if you were a loyal Tropico 6 player. This type of game with an isometric view does not always show attention to detail in each of its elements., games like Cities: Skylines and Tropico 6 itself don't have a lot of detail on houses, streets, people, and terrain; something that is not strictly necessary, since each game must support and optimize all of these elements. In this version we can see a substantial improvement in this aspect, the cities are more pleasant for our poor subjects.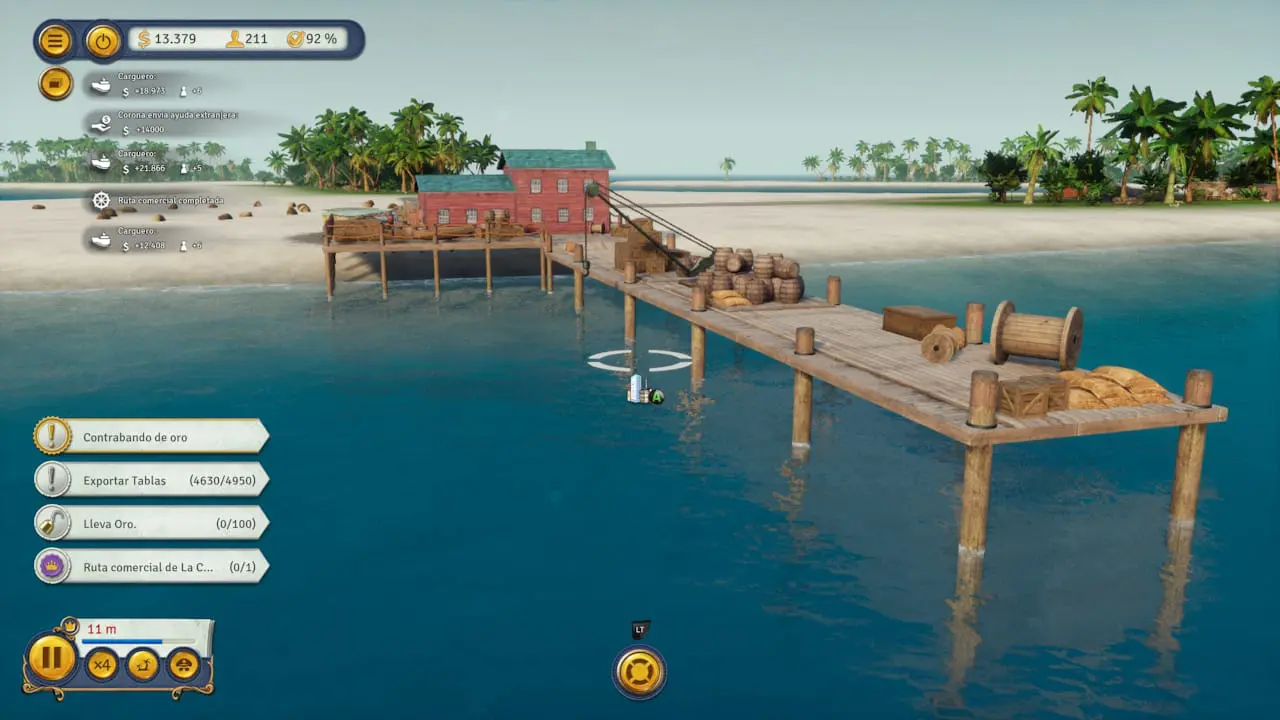 Speaking of optimization, this version is improved in all respects, reducing about 1.3 GB in weight, a prelude to an improvement that we will talk about in this analysis. And it is that beyond aesthetics, performance and fluidity in its gameplay is something that was already needed. In my case, I played Tropico 6 (with Game Pass) on a big Xbox One for comparison, and I must say that, knowing the limits of the console, the fluidity and the loading screens made me flee to the next generation. The change is obvious, loading screens are 30-40 seconds shorter; Also, when we're running our empire, some menus and camera movement when zooming out or rotating seem smoother.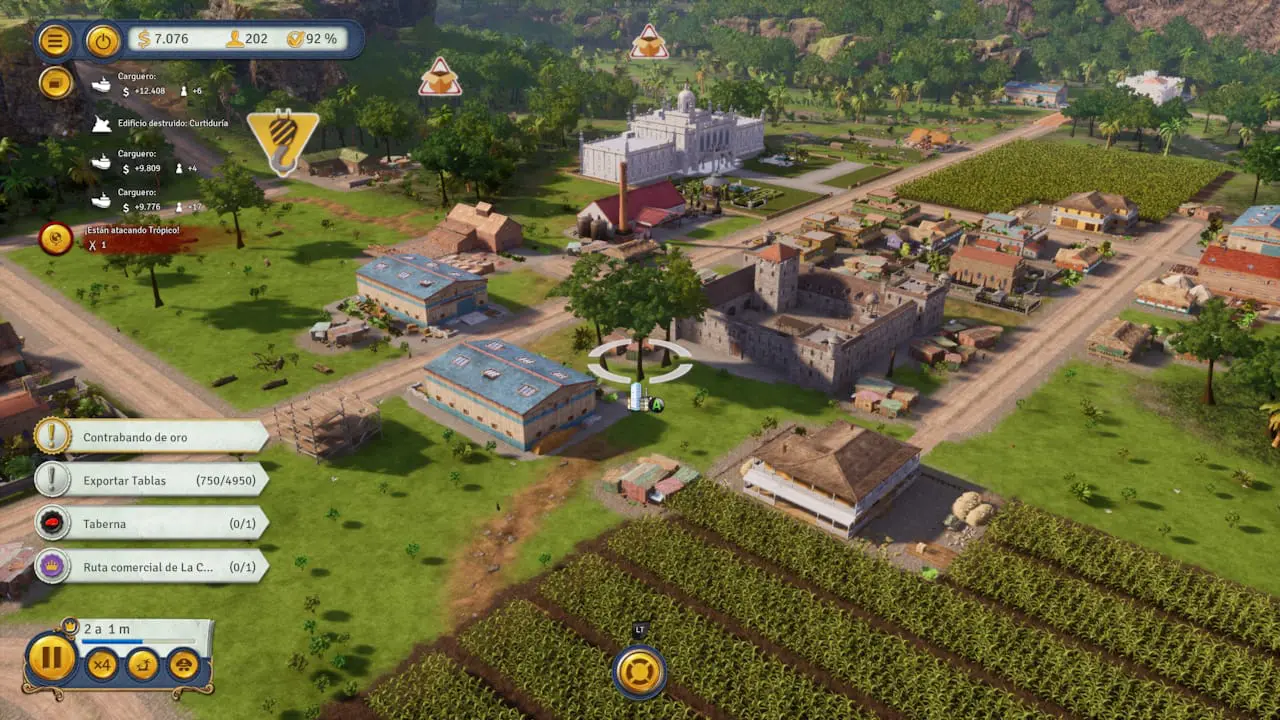 Now, this is not an extremely noticeable update, if we compare the images of the two versions, we will not notice a big difference at first sight. Already in the game, moving the camera and approaching the city, it is clear that this new version is worth it.
---
We already know the Tropico saga, it has always been little developed in its simulation part, but it is not necessary, because It is a complicated game that only wants to make you laugh and also a challenge in each mission. Tropico 6 will invite us to manage several archipelagos, fulfilling both the missions of the colonizers and the separatists.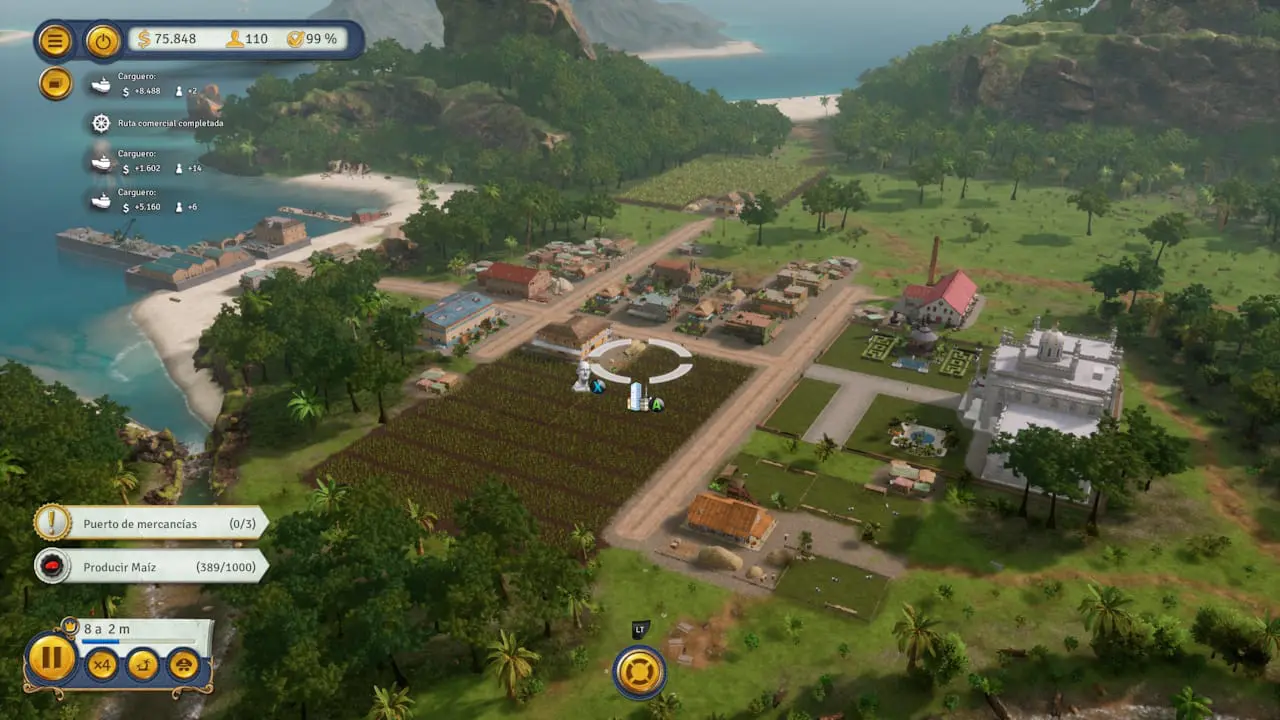 As said in its previous episodes, Tropico 6 is an excellent option for those who are new to the genre, but it does not leave out those who want to take on a challenge and become the best managers of a dictatorship, no matter how bad. -she. sounds. The most attractive thing, without a doubt, is the possibility of choosing the path between being a heartless dictator, exploiting the people, being a lackey of the Crown, meeting all the demands and abandoning the people, or being a separatist, with all the risks that this entails. The funniest, being a clear dictator.
In each of the options we have, the management power stands out with its export-oriented economy and trading system. This is perhaps the most complex section to control, as well as its biggest shortcoming.. You can become a tycoon just by building without stopping and without thinking strategically, buildings are not expensive and each export will leave you with an impressive amount of money if you sell at favorable prices. It's only complex because you have to manage the sales part well, knowing how to read the percentages. Also, it's very common for roleplaying against The Crown to make it easier to defeat.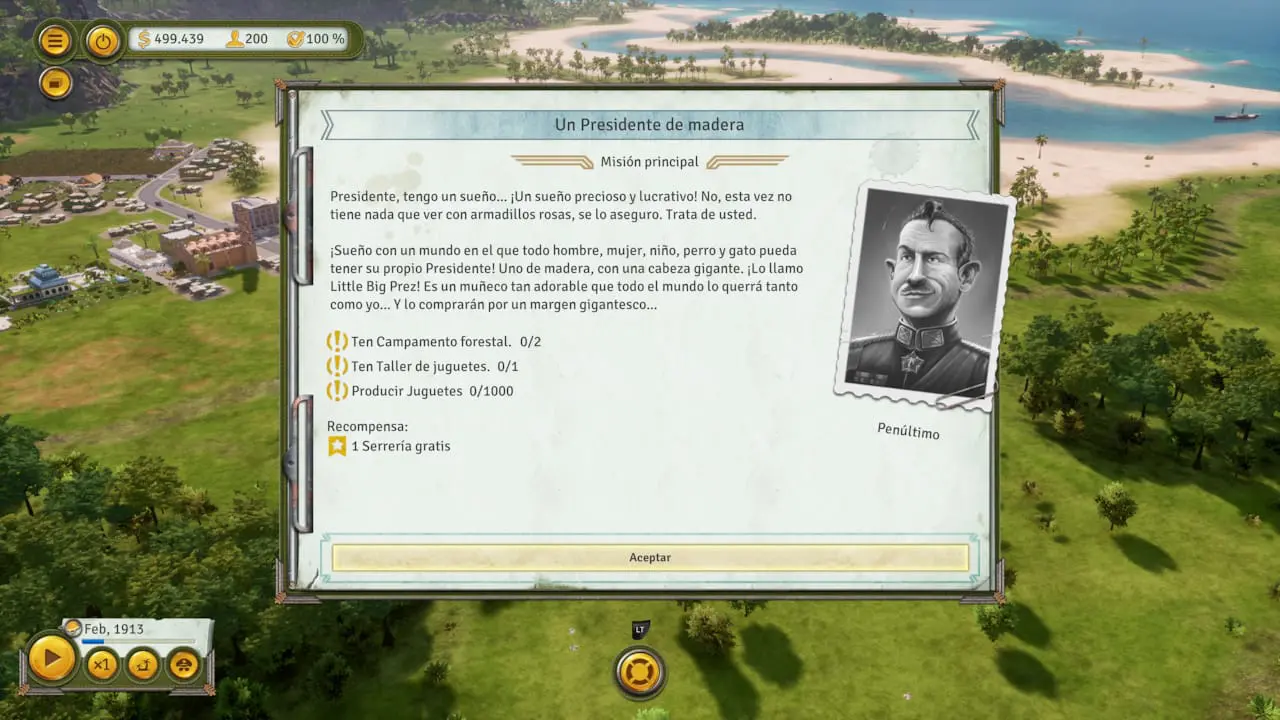 Finally, it is important to talk about your The Flame of Wall Street DLC; which features a new archipelago and several interesting "trade" features. It is the control of external brands through exports. From random events, and some premeditated actions, we can send people to modify the prices of products to make a profit.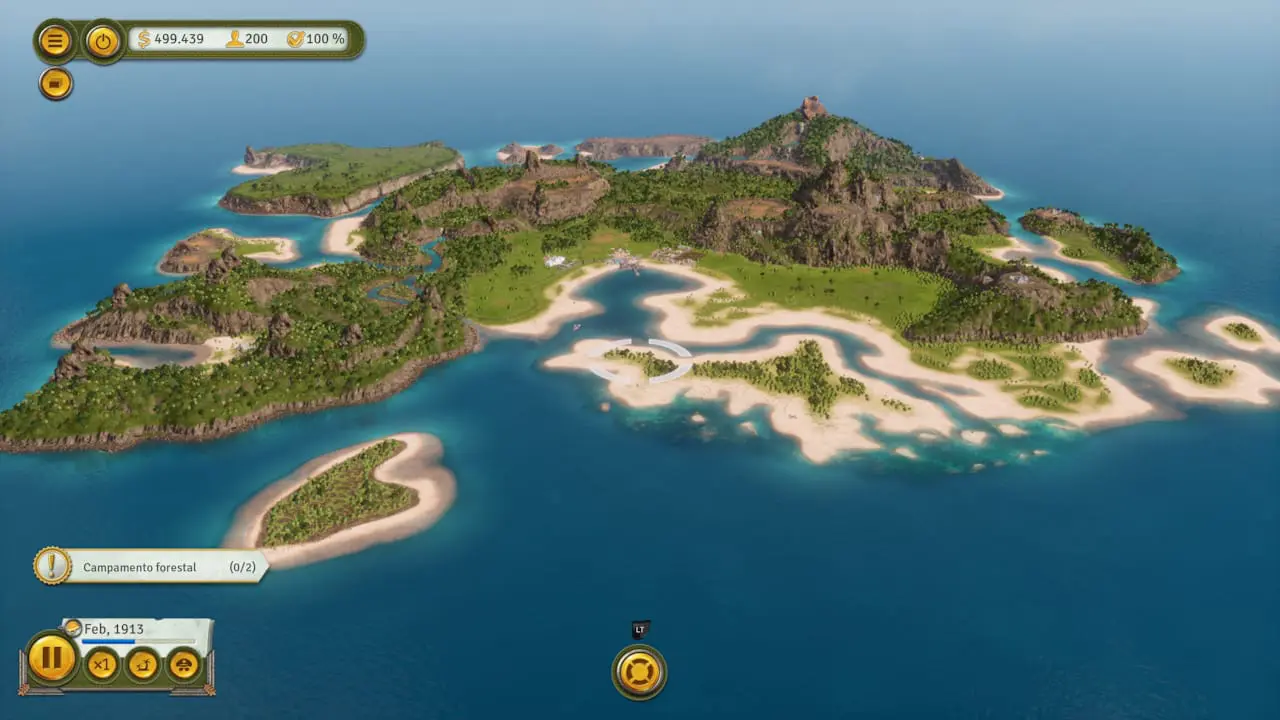 I can't say this new version is worth buying if you already had it in your collection or if you have Xbox Game Pass Ultimate. But if you are very interested in the game, if it is an essential purchase to enjoy its full potential.
---
Tropico 6 will give you many hours of fun; its campaign mode can easily last over 20 hours. Additionally, the game features several free modes and difficulty changes that add fun and variety to the experience. On the other hand, the multiplayer section adds more hours to the title, leaving us with a video game that offers more than a hundred hours of leisurely play.
The variety of it and the possibilities of each game allow us to remain glued to the screen. It's not a game for everyone, but even the less experienced are free to explore and learn with each playthrough.
---
What else to say about Tropico 6: Next Gen Edition, it is an improved version with several additions that make it far superior to the previous one. It is a game suitable for all players, the strategy is not as well implemented as in other management games, but it fulfills its role as a strategy video game well.
Thanks to the various additions and improvements in this version, we can say that Tropico 6 is positioned as one of the best games of its kind. It is not free from errors, it has several shortcomings directly in its gameplay, leaving several holes in this section and losing depth. It is also not positive that for those who already had the game, this update is not free. Even so, it's understood that it's not such a complicated strategy game, so it doesn't lose much. Tropico 6: Next Gen Edition is a highly recommended game, it leaves a good taste in your mouth and the desire to continue earning money at the cost of the lives of our inhabitants.