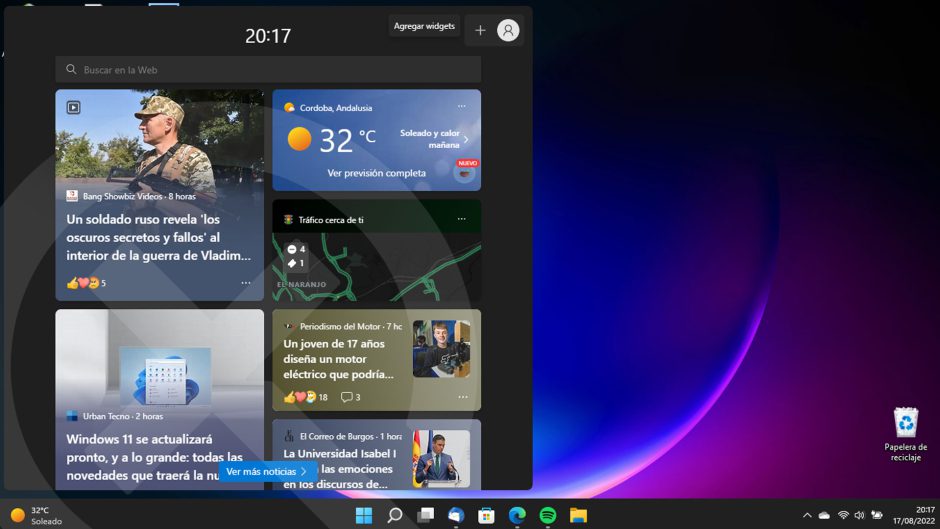 Windows 11 users are always waiting for the latest and most powerful OS update. This will have a build name of 22H2, and will arrive at the end of september. Since it's a good number of big changes it brings, since Redmond they released small features which should initially arrive with 22H2.
One of them is the ability to receive taskbar notifications for Windows 11 widgets. This capability was tested in the Windows Insider channel and is now making the jump to all users who have the new system. Microsoft Windows operating system.
Notifications in Windows 11 widgets
Thanks to the latest update to the Web Experience Pack, Windows 11 will be able to display much more relevant content in taskbar widgets. This will allow a greater variety of information to show the taskbar when a widget is not actively used. Although Microsoft warns that when sleeping, the taskbar will always prioritize time.
While yes, the Americans warn that bringing the Web Experience Pack to everyone is a process that will be rolled out bit by bit, so the feature may not be activated on your device until a few days later. In the meantime, you can take a look at the Official Guide
to see what customization options the widgets offer.