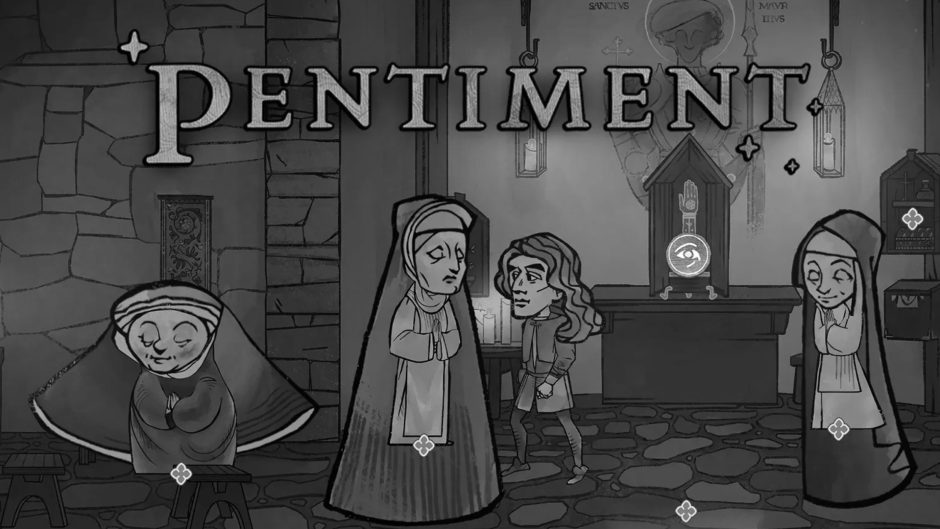 A huge controversy was mounted with Obsidian and the credits of Pentiment, its latest game exclusively for the Xbox ecosystem. The game has received lots of praise and loving words from the press and users. And let's face it, it's a great game.
However, as I said, in recent days complaints from various game locators have gone around the game. His job is to bring the original texts to each language, to refine the dialogues and to adapt them to the particularities of each territory so that everyone can benefit from it. but in penance none are listed in the end credits of the game
which is basically the only place they can secure credit for their jobs in the industry.
Pentiment will update the game credits
This surely sounds silly to more than one of you, but it's not. And it is that the fact that complaints have been brought against Josh Sawyer and his team has revealed that we are faced with an endemic problem in this industry, that of not recognizing all artists correctly.
According to Sawyer himself, the problem is due to the fact that his partners (publishers and third-party companies) they didn't send the names
of these artists before their release. The good news is that it looks like they will be updating the credits as soon as possible.
We haven't forgotten them, but please note that they are not there. We request lists of translator names for all languages ​​through our partners and do not receive these lists until launch. We have ordered again and will patch them as soon as we get them.
If you want to read the whole thread, I'll leave you the embedded tweet with lots of replies from pagers claiming that if they don't include them in the credits, they basically don't have a wallet. So we hope that was just a lapse of time.
Pentiment's credits include an Italian hand gesture consultant, but @Obsidian excludes ALL localization personnel. They literally created a game set in Germany and didn't even credit the German translator. #CreditYourTranslators pic.twitter.com/zmpDzfYt95

— Hayden Scott-Baron ✨ (@docky) November 20, 2022