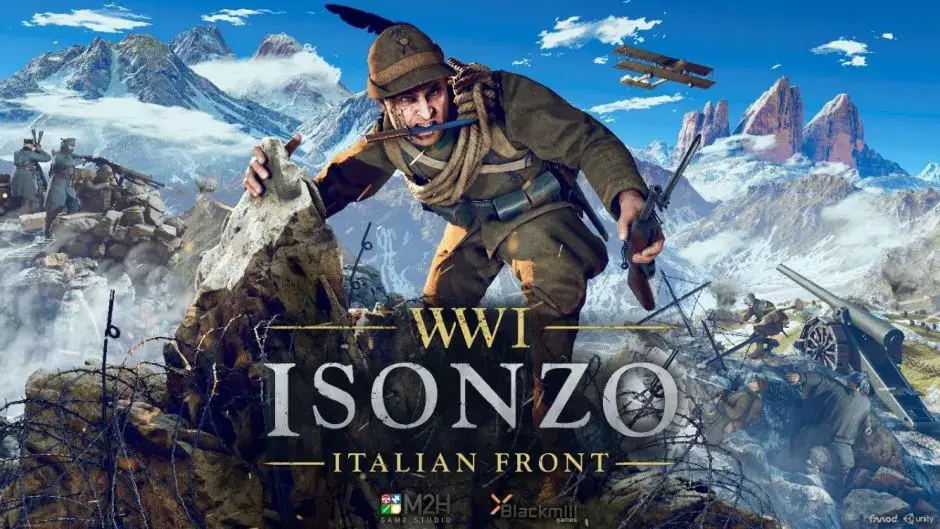 Few games dare with World War I. Old weapons technology and perhaps the complexity of simulating trench warfare kept it from overcoming the almost endless World War II, which is not without representation in every genre, whether it's whether strategy, horror, action or multiplayer titles. And it is precisely in the latter that the 1st World War is faithfully represented with Isonzo.
And it is that previously we had already seen two of the fronts: the eastern front with Verdun and the western front with Tannenberg, both proving that it is possible to make a quiet and simulation-oriented multiplayer shooter with the support of over 2 million copies sold. Isonzo will cover the southern front, i.e. the Italian front, where the Austro-Hungarian Empire and the Kingdom of Italy clashed in high altitude combat.
Isonzo takes the WW1 series to a new level
Without a doubt, the progression from Verdun to Tannenberg has been very remarkable and together with Isonzo they plan to take the leap again, with a new class system with different roles and weapon possibilities to choose from. But perhaps the most important feature is that we will finally leave the trenches and move on to the rugged Italian scenario, with more dynamic battlefields where we will fight at great heights.
We will have 6 cards in the end game to fight next September 13, where Isonzo will arrive for all platformss: Xbox One, Xbox Series X|S, Steam, Epic Games Store, PS5 and PS5. From there, we'll be ready to gauge whether this is the definitive installment of this historic trilogy.