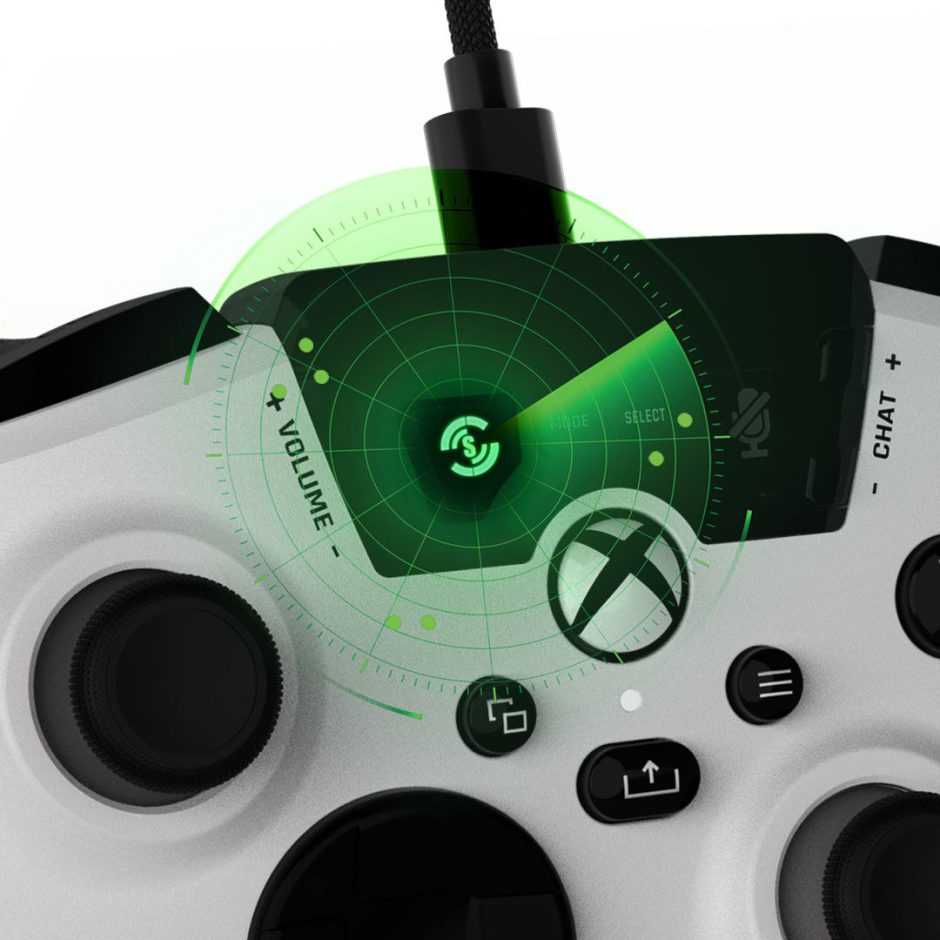 It's been a bit begging, but the Turtle Beach Recon Controller for Xbox is finally here. This new controller offers all the possibilities we need to be able to use it on Xbox consoles, from Xbox One to Xbox Series X or Xbox Series S.
New device designed for Turtle Beach Xbox Recon controller won "Best of E3" awards from CNN Underscored and Android Authority for being the first controller to combine responsive and precise controls with Turtle Beach's exclusive audio technologies . Monitoring, signing and audio presets.
Turtle Beach Recon Controller for Xbox
Designed for Xbox, the new Recon controller is the first controller to combine Turtle Beach's own audio innovations with controls designed to win.
Xbox Series X gamers | S, Xbox One, and Windows 10-compatible PCs will be able to connect any wired headset with a standard 3.5mm audio interface and take advantage of Turtle Beach-specific features including Superhuman Hearing, Mic Monitoring, Signature Audio Presets and more.

Additionally, Pro-Aim Focus Mode allows gamers to adjust thumb sensitivity for greater accuracy at long range, while up to four profiles can be saved to each of the assignable snap-action rear buttons. . Feel the recoil of gunshots and the roar of vehicle engines through vibration feedback.

The Recon controller allows gamers to play longer and stay more alive with its ergonomic shape and cooling rubber grips. The Recon Controller is the perfect companion for any wired gaming headset, like the new Turtle Beach Recon 500 and the best-selling Recon 70 series headset.
The Turtle Beach Recon controller will be available in black or white with an RRP of $ 59.95 and will launch worldwide on August 1, 2021. Buy your Recon controller today through the Official page or in participating stores.