Warzone and Black Ops Cold War receive new weapons, accessories and more.
The long-awaited fourth season of Call of Duty: War Zone Yes Black Ops Cold War has arrived, and with it many general changes for the game, we now have a new gulag called "Kidnapped", a la carte changes, new bundles in the store, four new prestige has been added, the "Mini revival" mode "in Verdanks, new weapons arrived, the nail gun Ots 9, the MG 82 (LMG), the C 58 (assault rifle), the mace and the baseball bat, without leaving aside the battle pass with its 100 new rewards and the new "Fall to Earth" event.
You may also like: FREE Play Days – Rainbow Six Siege and more this weekend.
New for season 4.
The new MG 82 and C 58 weapons can be found as loot, but the Survival Kit drop rate is reduced. The starting pistol will now require an additional hit from the opponent to knock it down, if it is at full health. Enemies hit will display their location on the map to the rest of the team, and the enemy's display time after being hit by the Vision Grenade has been increased by two seconds. The number of custom mods that can be performed on each weapon has been increased to five. In addition, we now have motorcycles, admitting a maximum of two players and becoming the fastest vehicle in the game, although yes, with very low durability.
If a player leaves the game, they will drop money and resources, and 8 new free LGBTQIA + cards have been added. Many bugs have been fixed such as the display issue of some buildings in Rebirth, or the error that slowed the movement of resurrected players, these among many others have been fixed. Adjusted the rate of fire of Black Ops Cold War Sniper Rifles when using the Recon Cannon to 24.9. It affects ZRG 20mm, LW3 – Tundra, Swiss K31, Pelington 703 and AUG weapons and most Black Ops Cold War reticles have been adjusted, and regarding operators, Dark Roze's appearance has been changed, making it easier to detect .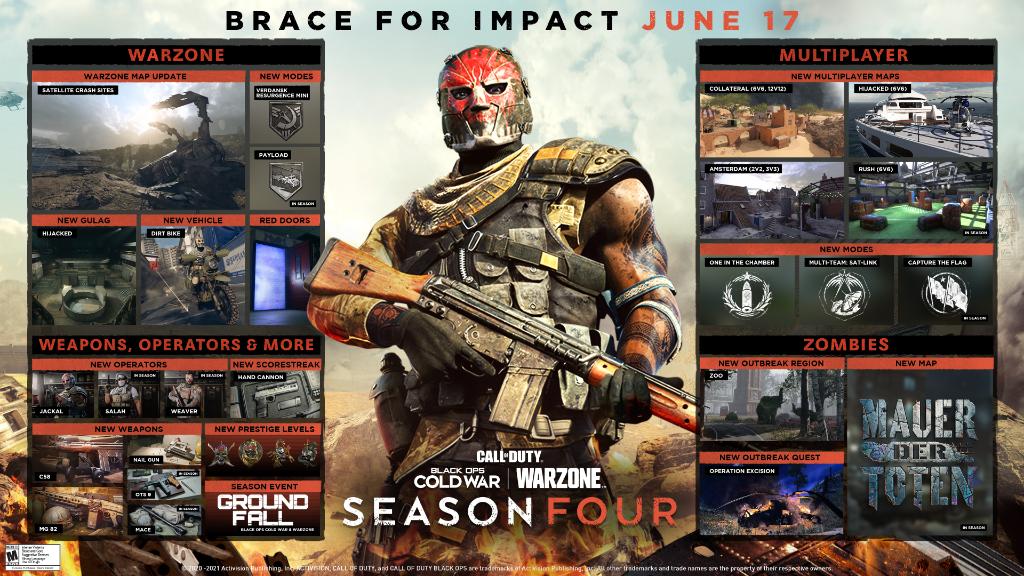 If you want to be up to date with the hottest news on Call of Duty please feel free to visit our website frequently. You can find Xbox community through Tic, Twitter Yes Youtube.