We recommend a series of tricks to increase screen brightness.
The screen It is undoubtedly one of the most important elements of the iPhone from Apple. This is the area in which we interact with the elements of the operating system iOS and without it, 95% of the functions would not be possible. For this reason, in this article we are going to give the iPhone screen the importance it deserves and we are going to comment on a series of tips and tricks to make it shine more.
If he Screen brightness of your iPhone has decreased over time or if, suddenly, you have noticed that the brightness of the screen has decreased automatically, in this tutorial we will show you a list of tricks to increase the brightness and avoid that it does not decrease automatically.
The iPhone operating system features related to screen brightness that we will discuss next will help you Fix any screen brightness issuesomething of the utmost importance, especially when using the iPhone in strong lighting conditions to avoid glare on the glass of the company's smartphone with the bitten apple logo.
How to Use Universal Control on iPad and Mac
How to Adjust Screen Brightness Manually and Automatically
Sometimes iPhone screen brightness automatically decreases due to some system configuration settings. If you are not an iOS expert, know that this is completely normal and everything is fine with your iPhone. It's just an Apple feature found in the Settings app that you can change at any time.
Apple's auto-brightness feature is specially designed to prevent the iPhone from losing battery life drastically because screen brightness is one of the things that drains the battery. If you have enabled this feature, you can make your iPhone battery last for more than 24 hours along with these other tips. However, many users prefer to change the screen brightness manually.
This iPhone screen brightness feature has always been found in Settings > Display & Brightness. But for some reason, Apple's software engineers changed its place, making it harder for iOS users to find it on their own. If you wish to enable or disable the automatic screen brightness feature, you can do so from Settings > Accessibility > Display & Text Size from the "Auto Brightness" option.
Note that iOS auto-brightness allows you to increase the screen brightness in low light conditions and decrease it when the environment you are in is darker. For example, in the morning, your iPhone screen will be brighter, and at night, its brightness will be lower. All this automatically. If you disable the feature, you may experience less battery life, but if you manage the screen brightness well.
If you decide to manually adjust the screen brightness, you can do so from Settings > Display & Brightness
or directly from the iOS control center. In addition, this is a function that can also be used via Siri.
5 Great Tips for the Notes App on iPhone and iPad
How to increase the brightness of your iPhone screen
Are you losing brightness on your iPhone screen and you don't know why? Follow these tips and tricks to ensure your screen brightness matches your needs at all times.
1. Check Accessibility settings and change Reduce White Point
If you are having trouble with iPhone screen brightness, the first thing you should do is check the iOS accessibility settings. An enabled feature may be affecting the brightness of your iPhone screen.
1. Open Settings.
2. Go to Accessibility.
3. Go to Display & Text Size.
4. Check that the "Reduce White Point" function is disabled.
On the other hand, you can also see from here if the "Auto Brightness" feature is enabled or disabled.
2. Disable Low Power Mode
iOS Low Power Mode Automatically toggles a number of iPhone features to reduce battery drain. One of these functions results in a decrease in screen brightness.
So, if your iPhone screen goes dark automatically and you don't know why, it could be another reason. To disable low power mode, you can do it from the control center or from Settings > Battery.
3. Disable Auto-Brightness
This is the feature we talked about earlier and one of the main reasons why the screen brightness of your beloved iPhone has surely changed.
If you want to disable automatic screen brightness in iOS, go to Settings > Accessibility > Display & Text Size and turn off "Auto Brightness". Once done, you can manually change the screen brightness from the Control Center.
4. Disable Attention Detection
Attention Detection is a feature that uses the iPhone's camera sensors to know if you pay attention to the screen or not. If the feature detects that you're not looking, it will take care of dimming the screen, making a notification bigger, or lowering the volume of prompts.
If you don't want this iOS feature to dim your iPhone screen, follow these steps:
1. Open Settings.
2. Go to the Face ID and Password panel.
3. Find the "Attention Detection" feature and turn it off.
12 important news that come with iOS 15.4
Here are some of the features you can set to prevent iPhone screen brightness from changing without you realizing it. If none of this worked for you, try restarting or resetting your iPhone. If that doesn't work either, you'll need to contact Apple Help and Support.
Related Topics: tutorials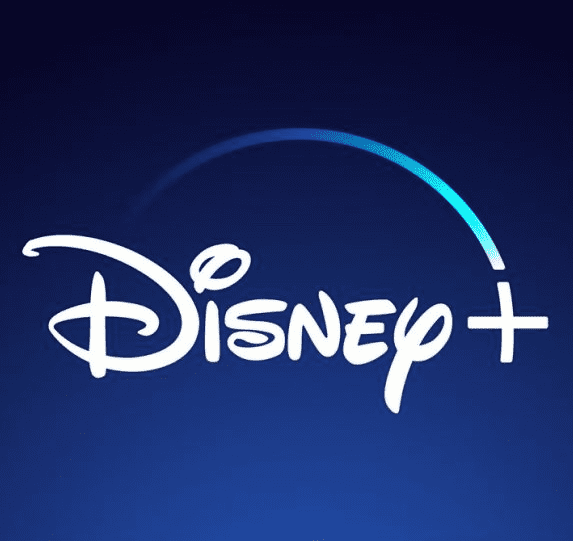 Sign up for Disney+ for 8.99 dollars and without permanence Subscribe to Disney+!