Apple has completely revamped the lock screen UI with customization elements like widgets and fonts.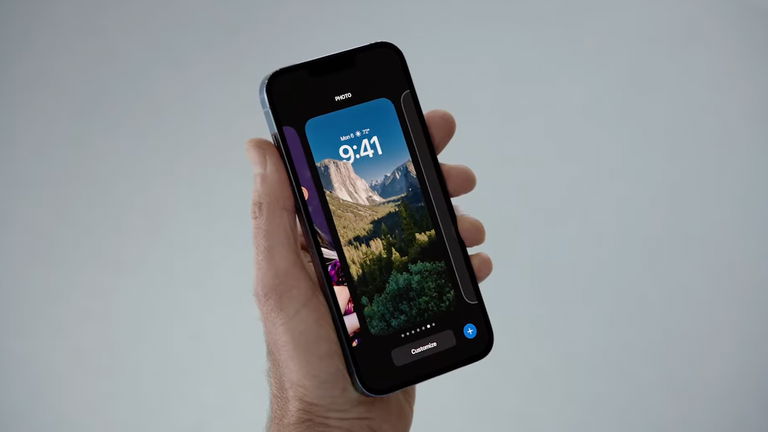 The arrival on the scene of the new iOS 16 software version offers iPhone users a large number of new features for concentration modes, the Messages application, voice dictation, the HomeKit platform or the Live function. Text, among others. One of the most interesting changes is the revamped lock screen, which is now much more customizable.
There is no doubt that the software engineers of the firm with the bitten apple logo are working hard to provide greater personalization through different elements of the iOS 16 operating system. A clear example of this can be found in the Lock screenthrough which it is possible to insert widgets, change the text format, modify elements of the wallpaper in a few faucets much more.
If you need to know all the news about the iOS 16 lock screen, we invite you to continue reading to find out what the non-editable elements in the same. Of course, there are many editable elements, but there are some limitations.
Apple Watch Series 8 vs Apple Watch Ultra, what are the differences?
The new iOS 16 lock screen
to exist several new customization features on the redesigned lock screen in iOS 16. First, it's worth noting that changing the wallpaper is much more accessible from this area of ​​the iPhone's mobile operating system.
To change a wallpaper in iOS 16 or change any element of the lock screen, just hold your finger on the lock screen and click the "Customize" button.
From here it is possible to change the wallpaper through the iPhone photo album gallery without having to access the iOS 16 Settings app. Also, as we anticipated earlier, from this new location customization, it is possible change font and color date and time text font, as well as add widgets and even use design patterns photo editing for wallpapers!
The new iOS 16 lock screen settings also allow you to change the home screen wallpaper –the place where all your installed apps are–, add gradients and enable a visually appealing blur feature.
But things don't end there when it comes to the new features that have been implemented in iOS 16 lock screen for iPhone. There's even more! If we press the blue button (+) located in the lower right corner of the screen, we will have the possibility of accessing a panel with recommendations, suggestions and collections of exceptional styles for the lock screen.
Despite the fact that the new lock screen is one of the most spectacular features of iOS 16, Apple has decided not to carry over this customization setting to iPadOS 16. iOS 16 redesigned. not available in iPadOS 16
. At least for now. Maybe Apple developers will implement the feature next year in iPadOS 17 as it has happened before, like customizing home screen widgets.
However, as we said… not all lock screen elements of this new iOS 16 can be customized.
What things can't be changed on the iOS 16 lock screen?
Unfortunately, some items and actions cannot be changed on the iOS 16 lock screen. In this regard, the bitten apple logo signature software is still It falls far short of the level of customization of other operating systems like Android.
First of all, it should be mentioned that it is not allowed to change the position of any of the elements that appear on the lock screen. iOS 16 users they can't move or reposition date and time text or even widgets. All items are assigned to a specific grid and cannot be moved from there.
Obviously we can choose the position of each widget in the box for them. But it is not possible to leave empty spaces between one widget and another.
Another aspect that cannot be changed on the iOS 16 lock screen – and which we wish it could – are the camera and flashlight buttons. We cannot replace them with other functions or other applications. nor can we move them from their site.
On the other hand, it is remarkable to remember that the lock screen widgets they are not interactive. They are simply small shortcuts that redirect you to their respective applications. A lack of dynamism that will probably improve over future updates.
Finally, another note to keep in mind about the lock screen in iOS 16 is that notifications appear at the bottom and it is not possible to reposition them in the upper areawhere notifications were displayed in previous versions of iOS software.
iPhone 14 Pro vs iPhone 13 Pro: everything that has changed in this generation
Developers have the ability to create iOS 16 lock screen panels through Live Activities. These panels or maps are updated in real time to provide useful information and application details. But at the moment, this API is not yet available for third-party applications.
It's a shame that there are so many items that can't be changed or customize on iOS 16 lock screen. But we are sure that Apple developers will soon start working on it to increase the level of customization of this area of ​​the company's mobile operating system with the bitten apple logo. What do you like the most about the lock screen? Have you already installed iOS 16?