Google has tools for just about everything, as the company has been showing for some time, and Google Flights o Google Flights is great if you like to travel. It is a flight search engine capable of showing you different flight options with price tracking and the ability to book. Of course, keep in mind that it's not called "Google Fly", but rather "Google Flights" or Google Flights, which is perhaps the simplest term for this platform.
Google's flight search engine will show the best options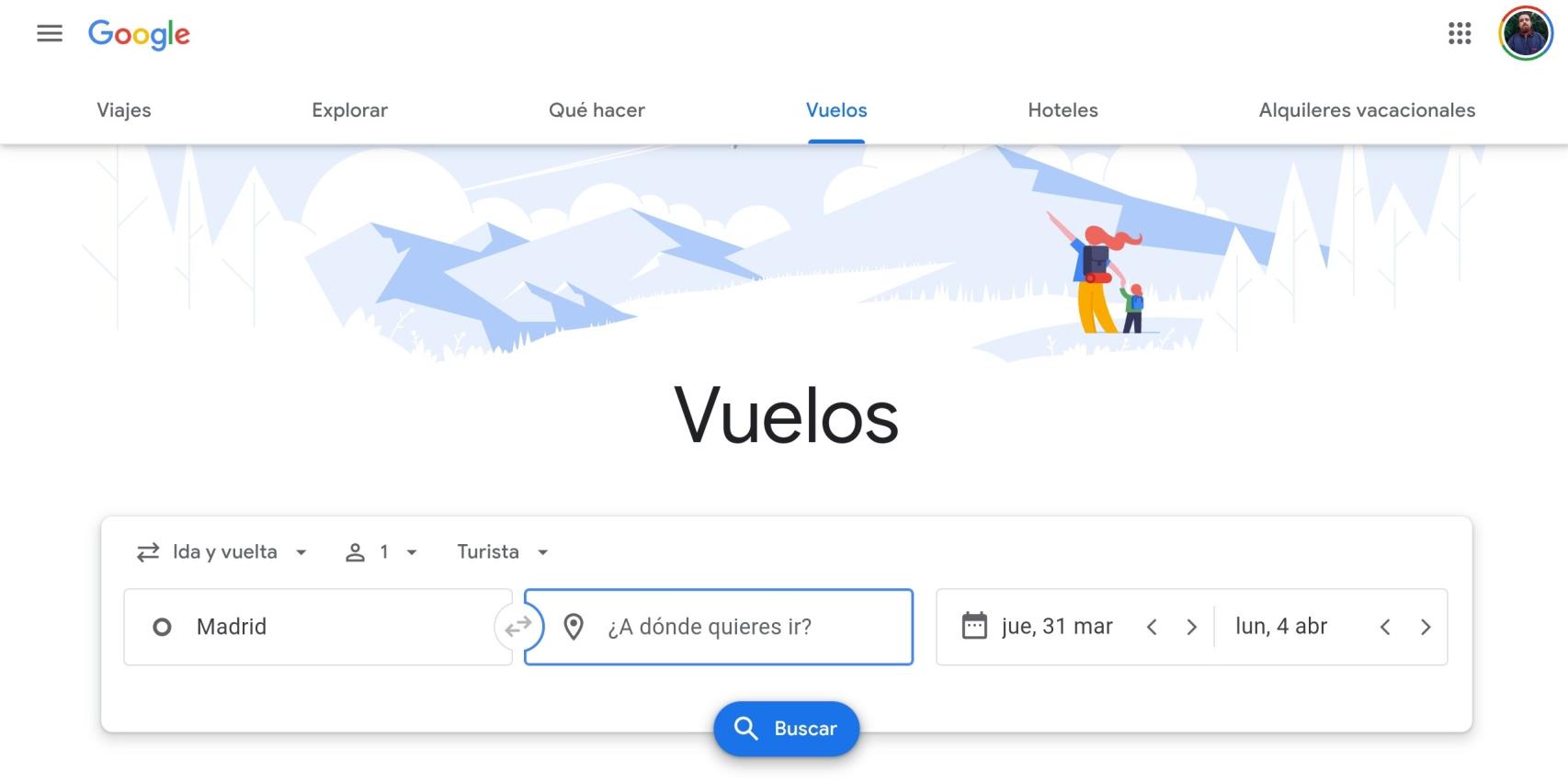 If you want to search for cheap flights, Google Flights is a highly recommended platform, which In addition to offering you many options, it is able to provide you with information
on each of them to help you make a decision.
On the main screen of this application you will have to enter your destination, but you can also choose between different filters, like if you want layovers, exclude certain airlines or select if you want there to be room for your hand luggage. You can also choose the maximum price you want to pay.
Additional data about your flights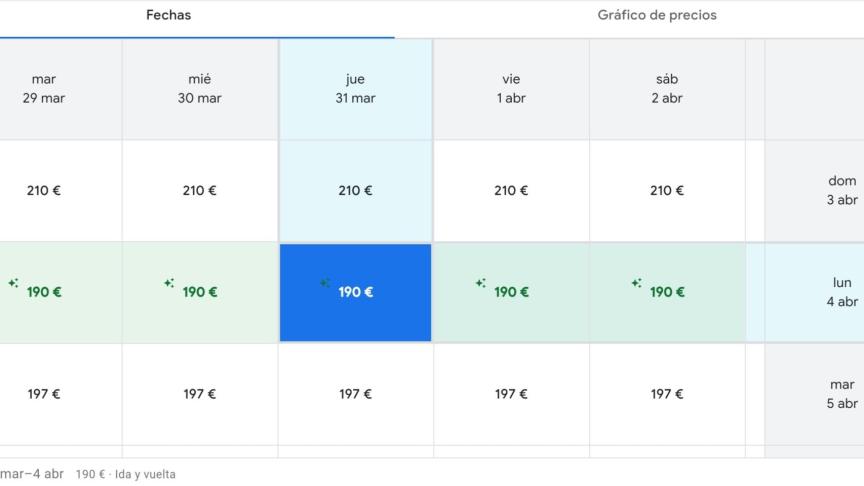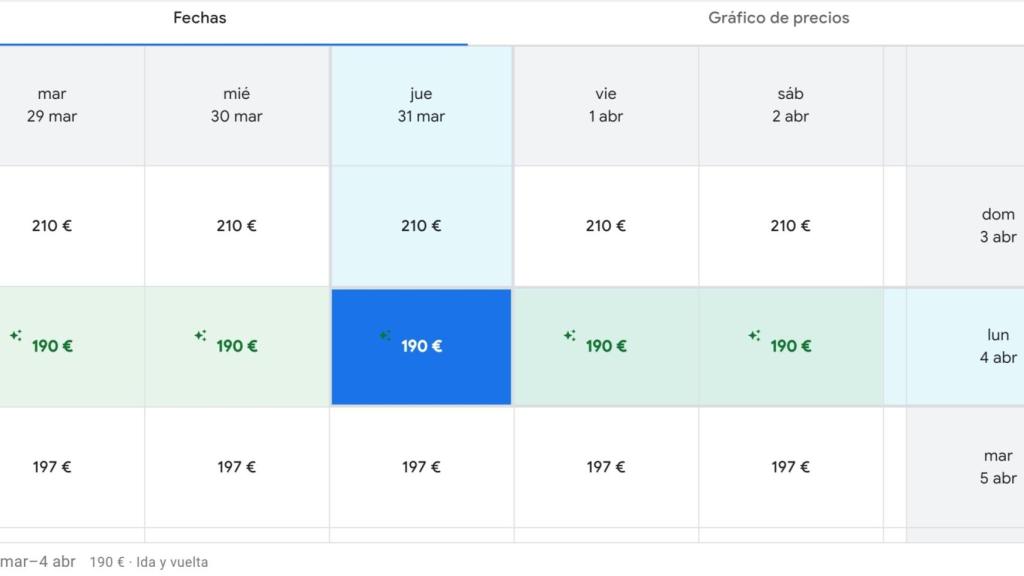 The platform is also able to offer other information about each flight, such as CO2 emissions that it is, something that won't logically guide your decision, but it's interesting to see.
What can help you make this decision is that Google Flights To display all options available, including those that involve purchasing multiple tickets individually, rather than one combined.
View price history to see what you're paying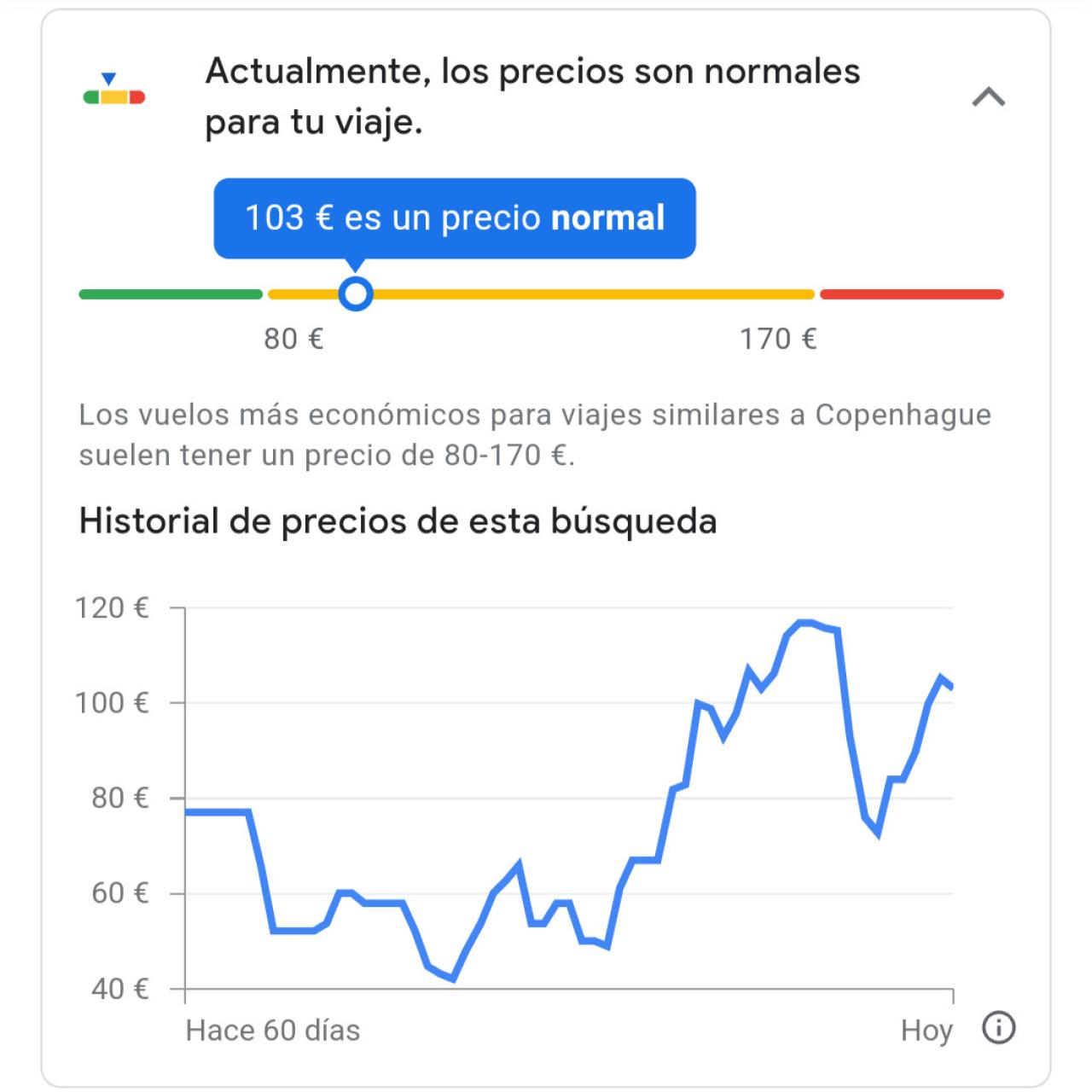 It's no secret that flight prices fluctuate depending on different factors, such as the time remaining to take place, and this can mean that the same flight, It can cost double or triple at times.
If you wish, you can access a history that tells you if you pay a normal price, or if you pay above its normal price, something you may be able to avoid by researching another company.
Access COVID-related data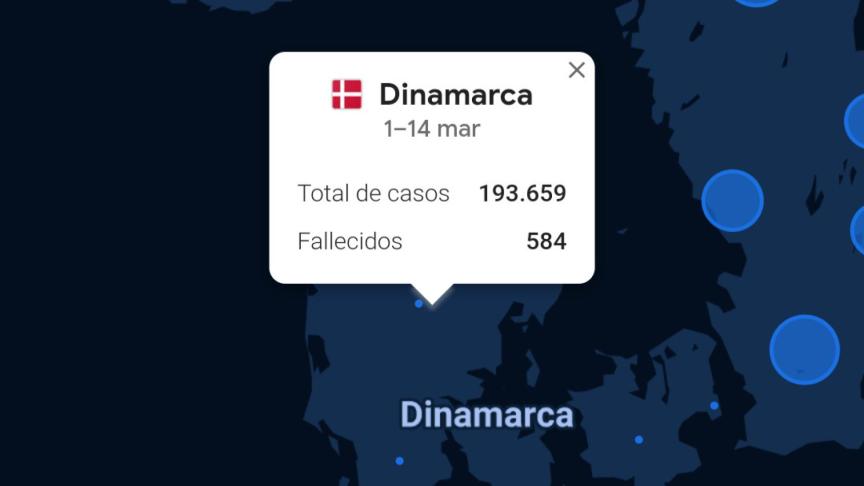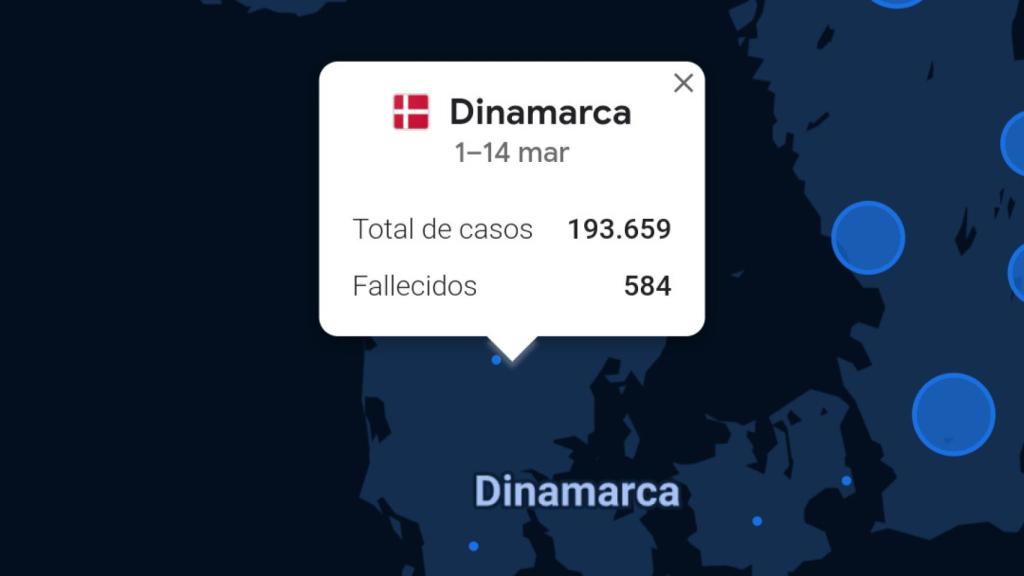 In recent years, COVID has been being an important factor when travelling, and for this reason Google's flight search engine is able to display related information, such as local case history.
Additionally, it may cause you to a section of Google in which it shows in detail different data on the region, such as the percentage of the population vaccinated. This is data updated weekly.
Add more passengers and decide what type of seat you want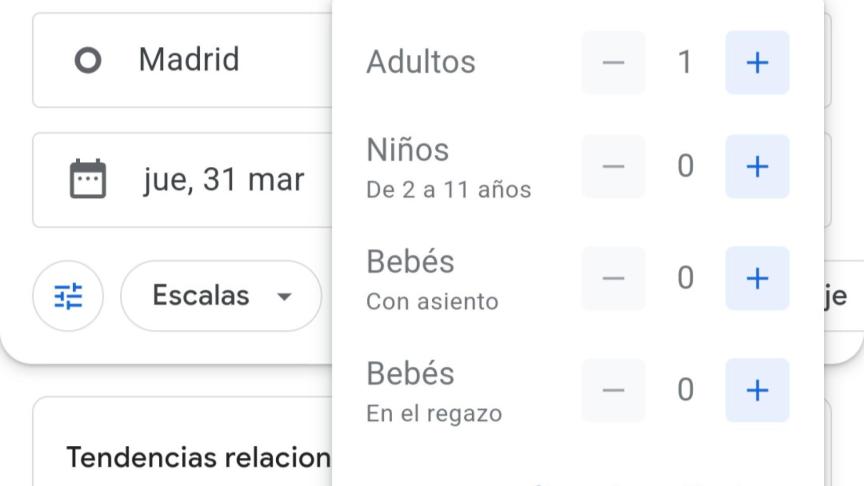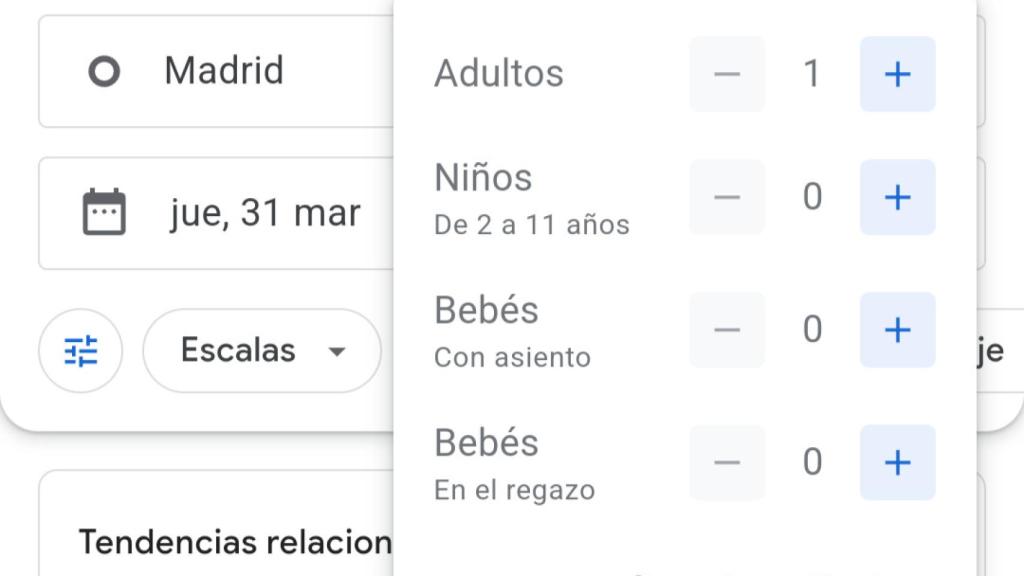 If you want to enjoy and search for flights with other people, you can add a passenger to search, decide if it's an adult, a child, a baby you want to have a separate seat, or a baby you can carry on your lap.
On the other hand, you can also apply a filter so that when searching for seats, the seats are economy class only, first class or premium economy.
Follow the prices and don't miss a thing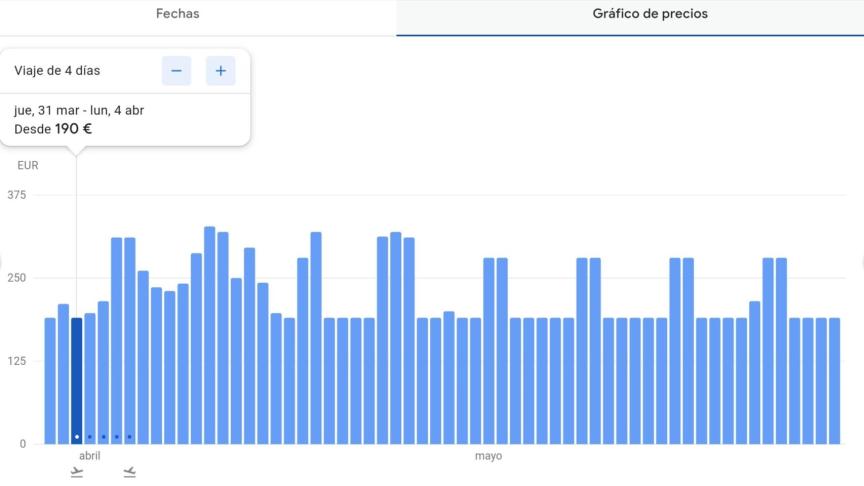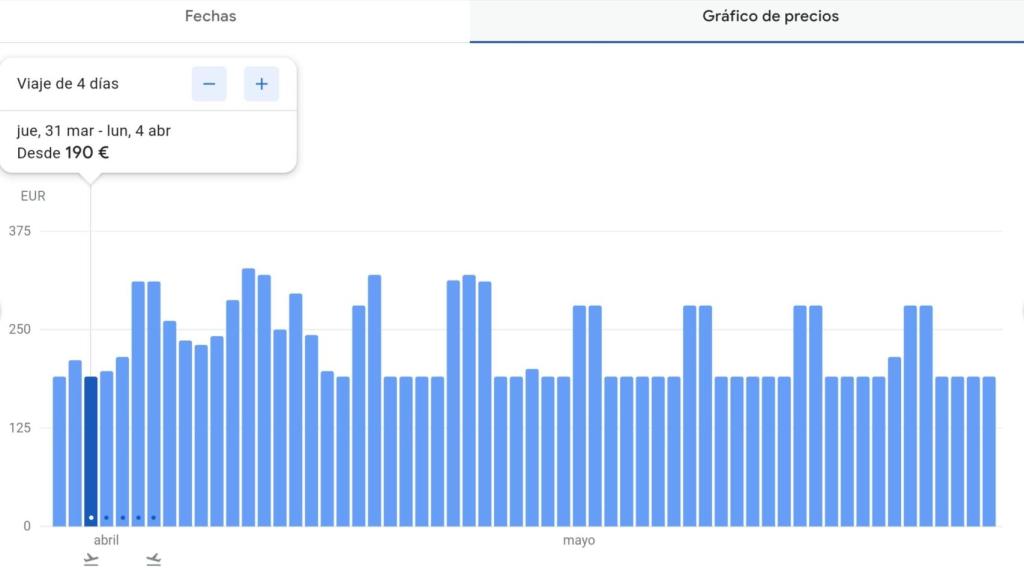 If you want to see how flight prices are changing, you can set alerts to receive notifications on its evolution in your email for the dates you entered.
However, you can also have these notices come in periodically when prices are low, on any date.
You may be interested
Follow the topics that interest you