With PUBG: New State available now on Android, quite a battle royale with an updated graphics engine and all kinds of object physics, this list of 7 gaming mobiles It will be useful to be able to draw it to the maximum in the graphics.
We have to say that each of the gaming mobiles on this list will be able to buy here in Europe without needing to import any. As maybe in the coming weeks with Black Friday, some will go on sale.
Black shark 4
We start the list with the Black Shark 4 which offers two price options for 8 + 128 GB and 16 + 128 GB. It stands out for its 120W fast charge, and to have the Snapdragon 888 inside the Black Shark 4 Pro model, while the standard model mounts the Snapdragon 870.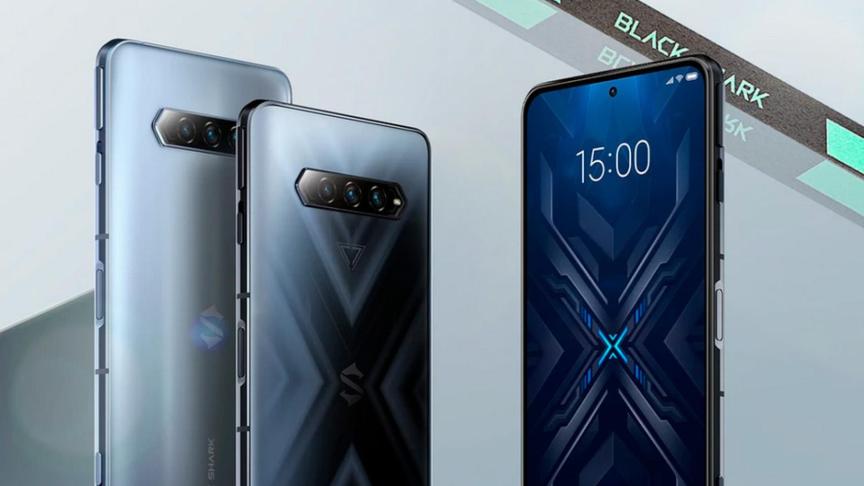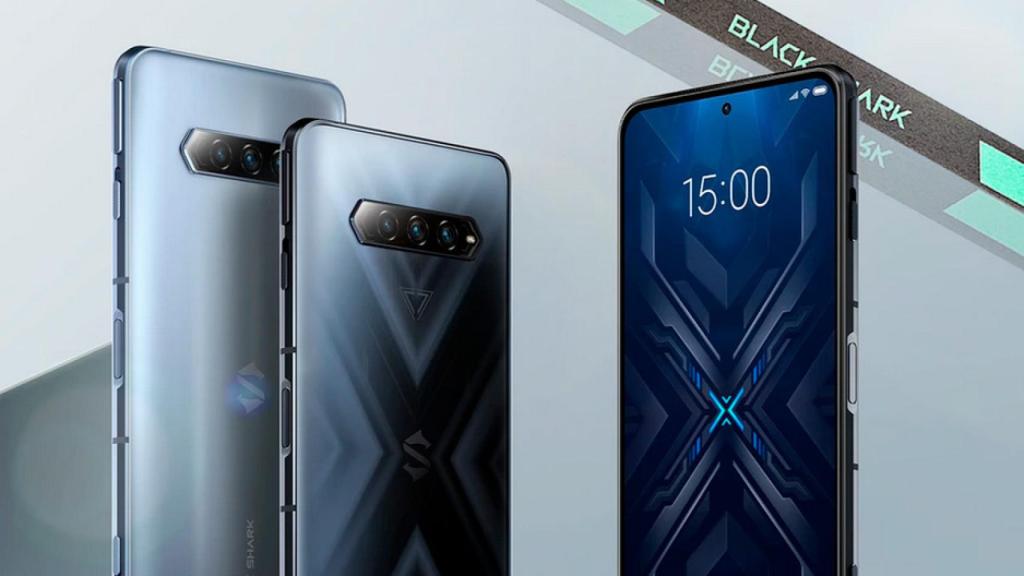 Filter 6.67 "AMOLED with 144Hz refresh rate, this aspect being essential for a mobile that prides itself on being for the game. A detail that we can not miss are its side buttons to be the most pro in the field of combat that will be PUBG: New State with its new map Three.
You have all the specifications of the Black Shark 4 from this link and you can buy it on Amazon Europe for 499 dollars.
ASUS ROG Phone 5s y 5s Pro
We can almost say that we are against the two best current mobile gaming For Android. Two brown beasts that do not wrinkle between nothing to leave us stunned by the quality of their sound or a 6000 mAh battery with a fast charge of 65 W.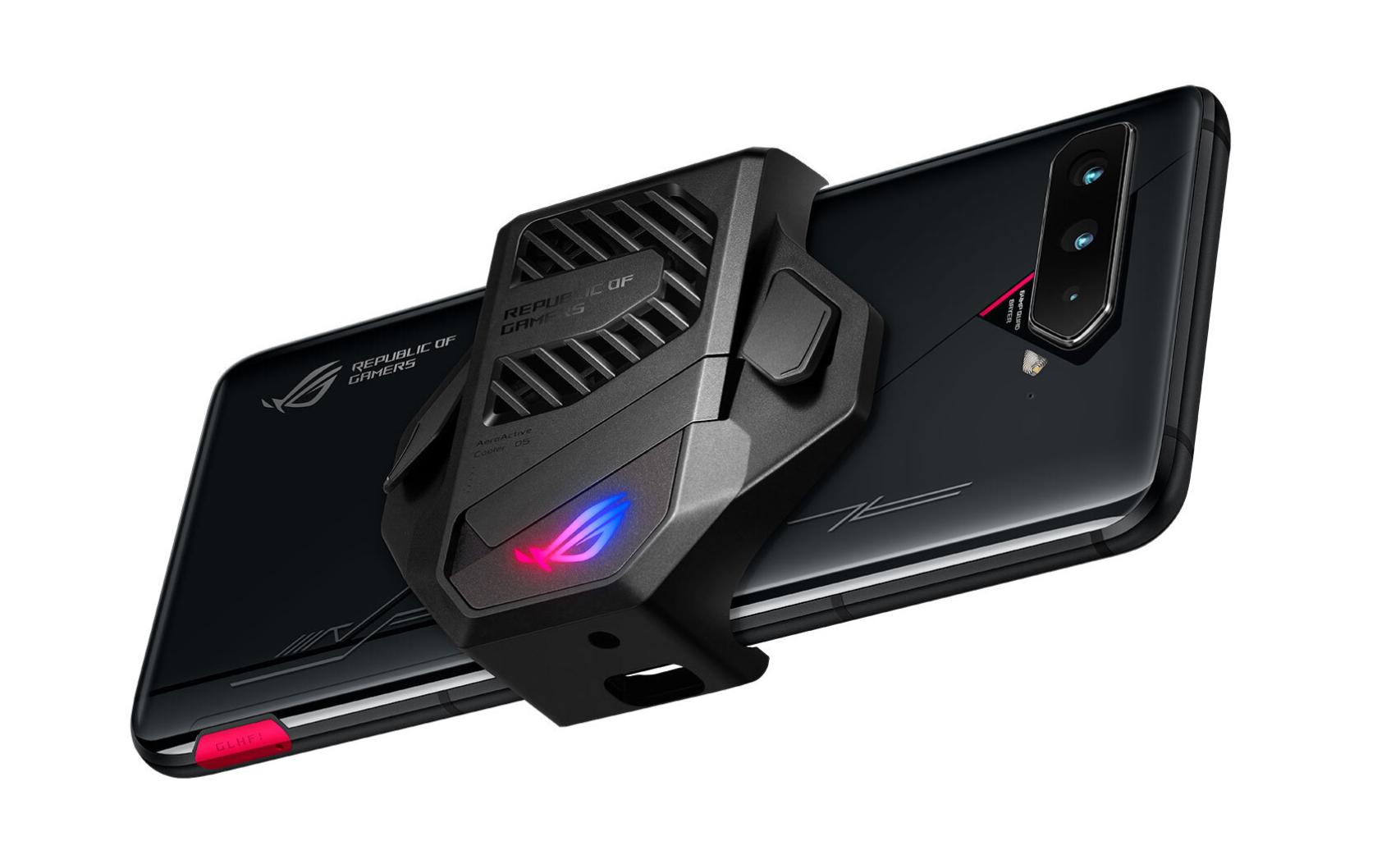 This also has side push buttons 'air trigger' so that we behave like no one else in combat. The two overlap Snapdragon 888+ chip and they come with a RAM memory that eliminates hiccups: the 5s with 16 or 18 GB and the 5s Pro with 18 GB.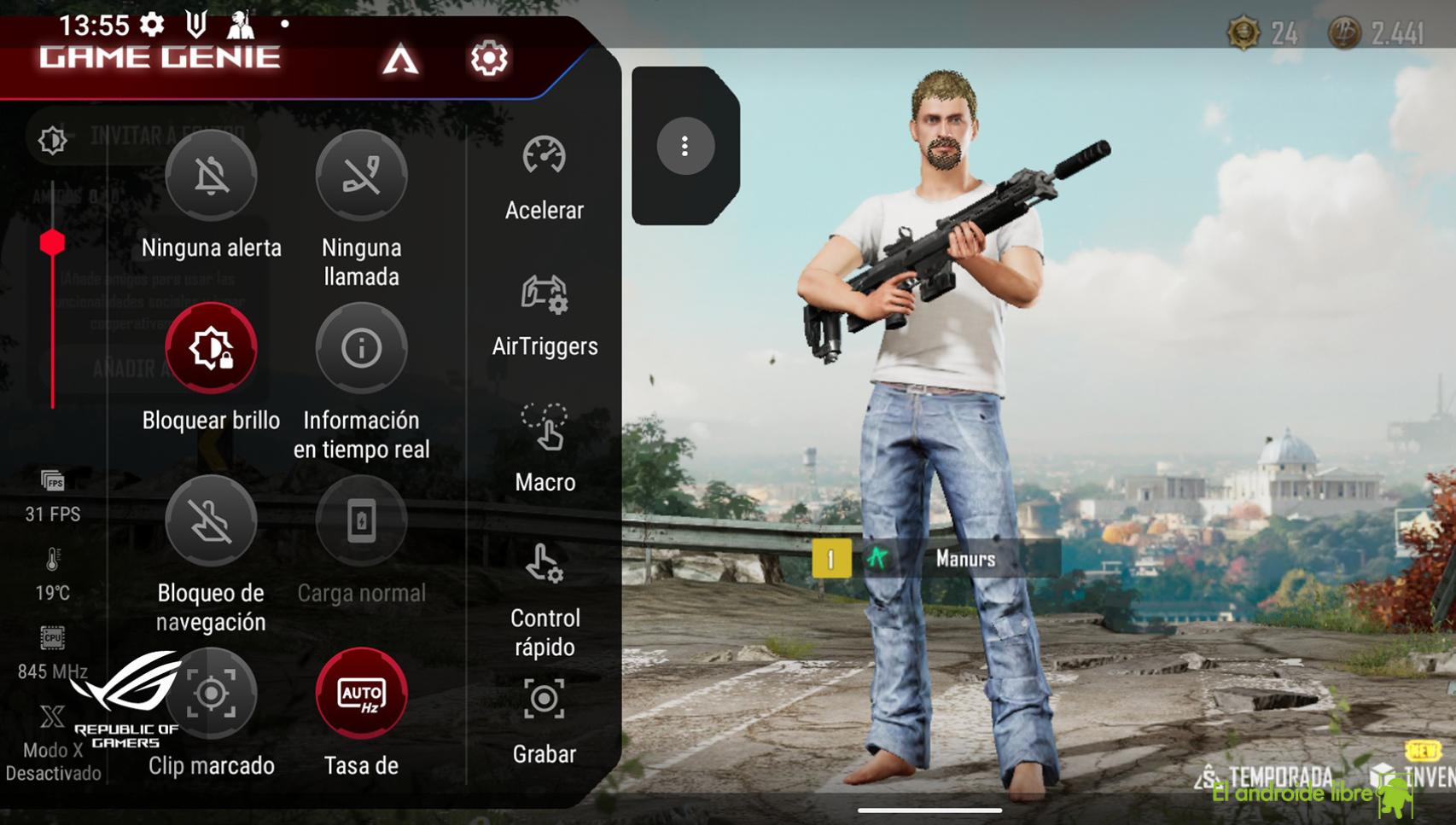 In storage there are options of 256 and 512 GB, so we are faced with simply spectacular mobiles in which this refresh rate of 144 Hz on your AMOLED panel. We focus on sound quality with an immersive experience that makes the experience very special.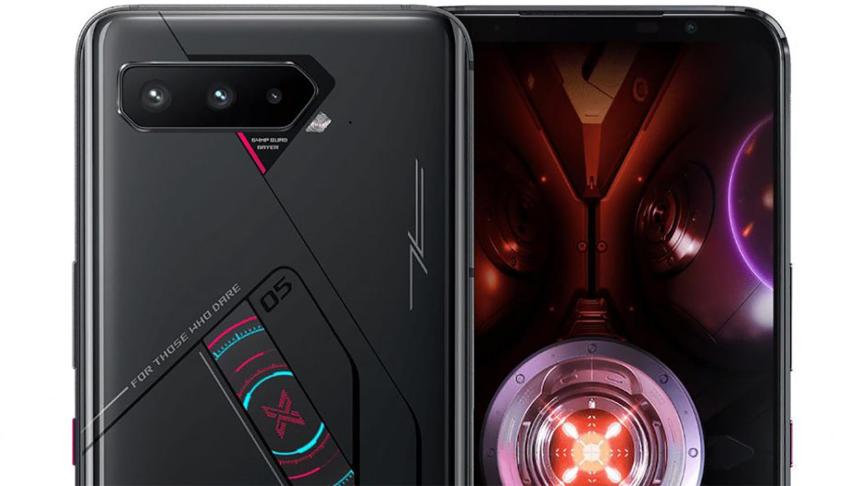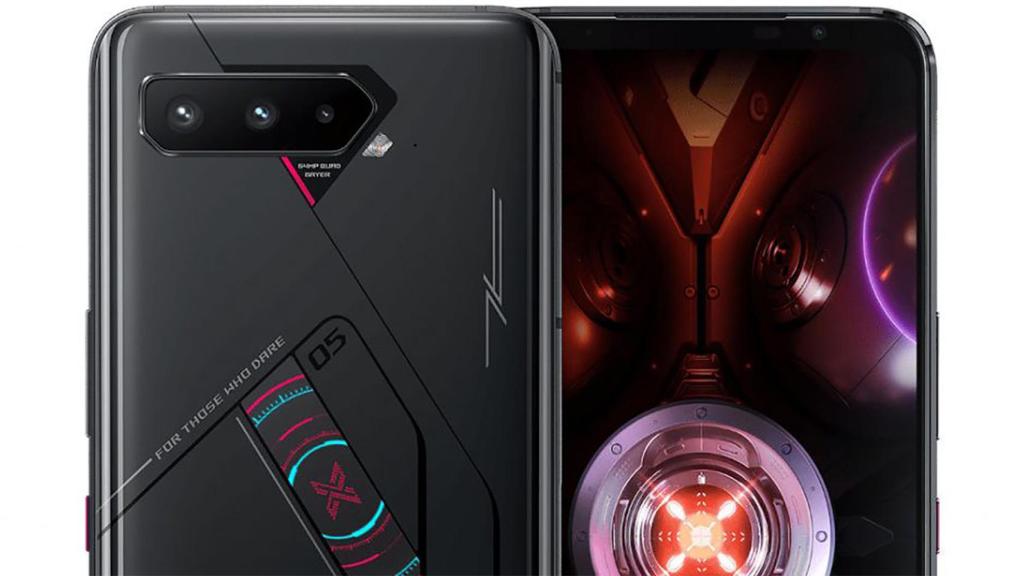 The differences between the two go through the secondary display on the back of Rog Phone 5s Pro so that you can enjoy the game like never before with Android smartphone.
You have the rest of the specs from this link and you can buy the ASUS Rog Phone 5s and the 5s Pro from the ASUS store here in Europe.
Red Magic 5G
a laptop 2020 which will allow us to be almost up to date at a lower price. In his bowels he has the Snapdragon 865 chip and it is available in 8 + 128 GB and 12 + 256 GB versions.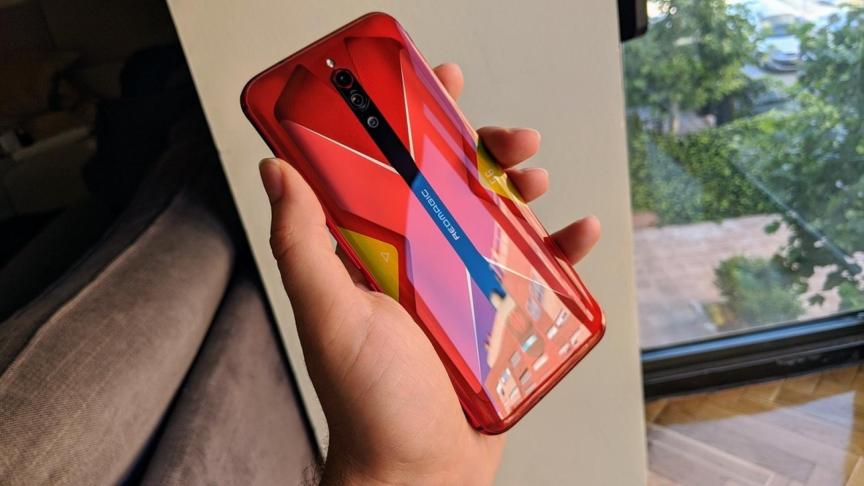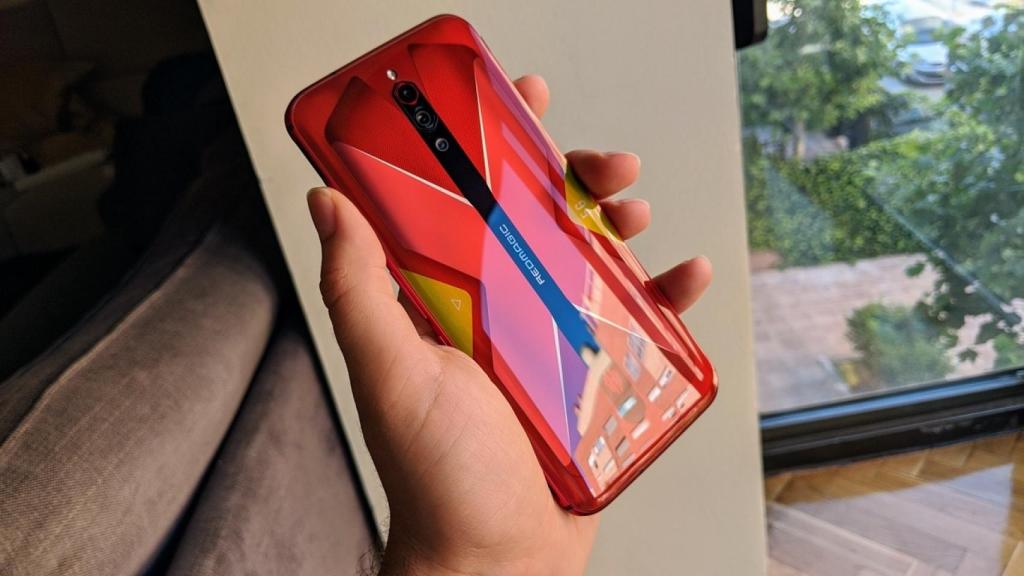 Your screen is 6.65 "AMOLED with 144Hz refresh rate. And among some of your best options is the smultidimensional cooling system with active fan
You can go through the analysis of Red Magic 5G to know the rest of the details of this mobile game for Android and enjoy PUBG: New State.
You can buy it on Amazon Europe for 615.70 dollars.
RedMagic 6
We had the opportunity to test RedMagic 6 to clarify that this series is ideal for playing on mobile. The RedMagic 6 is characterized by being another Android gaming mobile with its screen 6.8 "AMOLED and 165Hz refresh rate
.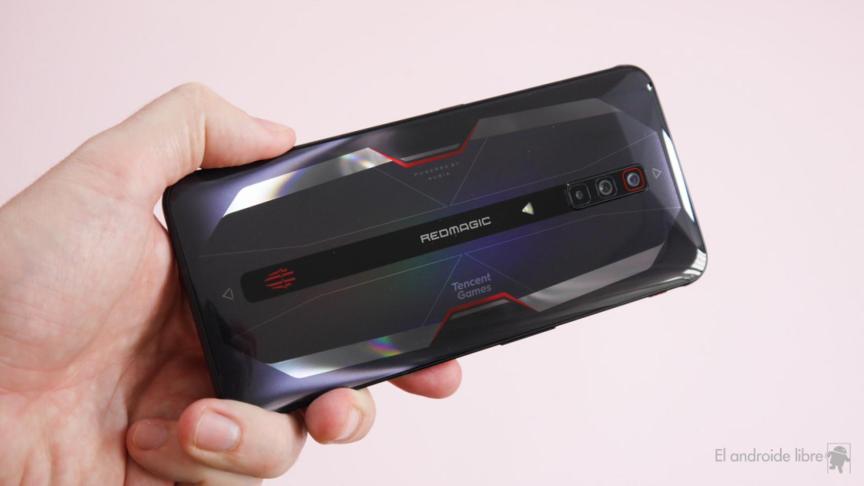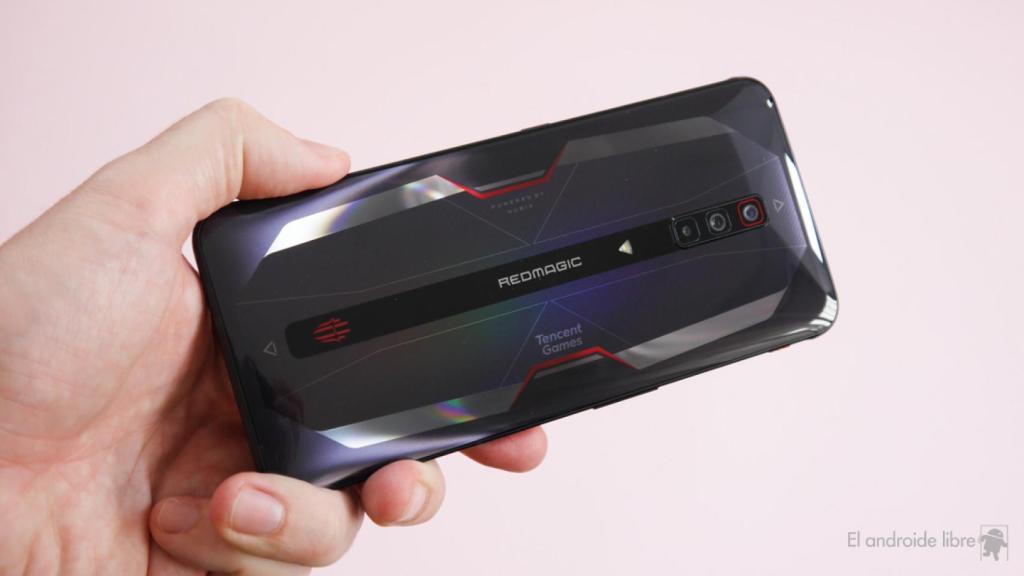 Chip Snapdragon 888 which comes with 12 GB of RAM and internal storage which can be a bit scarce with its 128 GB. Another detail we don't want to miss is your sistema multidimensional cooling system with active fan.
In the the battery reaches 5,050 mAh with fast charge 66W. The RedMagic 6 isn't one of the strongest on the list, but enough to put all the meat on the grill in PUBG: New State.
It can be purchased from the RedMagic store in Europe for 599 dollars in a single 12 + 128 GB model.
Nubia Red Magic 6S Pro
This type of PUBG: New State ready gaming mobiles all feature the Snapdragon 888 chip, although in this case the most. Likewise, there is no lack of RAM memory with different options as in the case of the Red Magic 6S Pro with 12, 16 or 18 GB.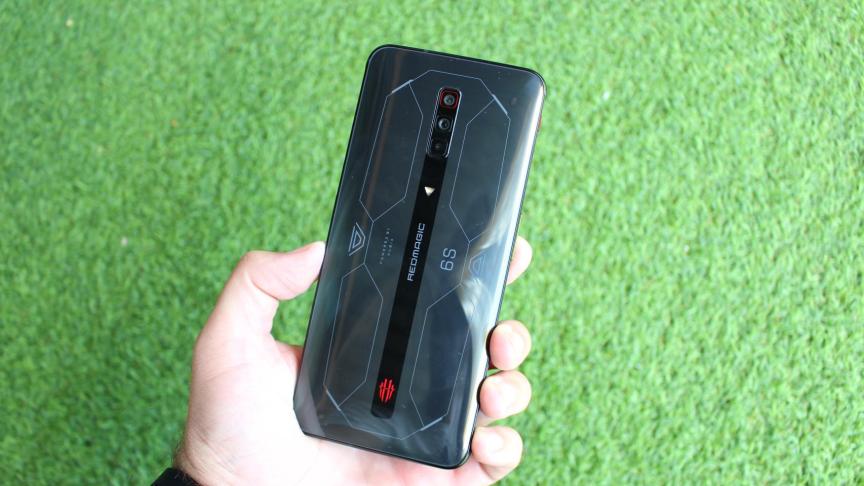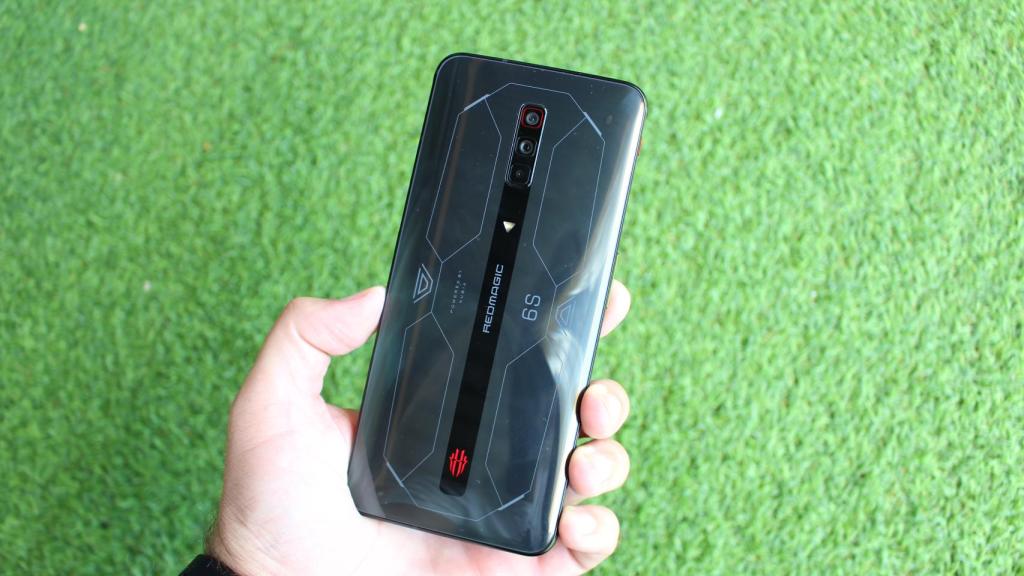 Account in storage with 128, 256 or 512 GB options and this extra to add a microSD card up to 256 GB. 6.8 "AMOLED display with 165 Hz refresh rate.
Another great gaming mobile available in Europe from Amazon Europe at the selling price of 927 dollars while it is usually 973 dollars.
You have the rest of its specs from this link.
Lenovo Legion Phone Duel 2
Other brown beast for games on an Android smartphone with which you can throw everything away so that PUBG: New State is scary.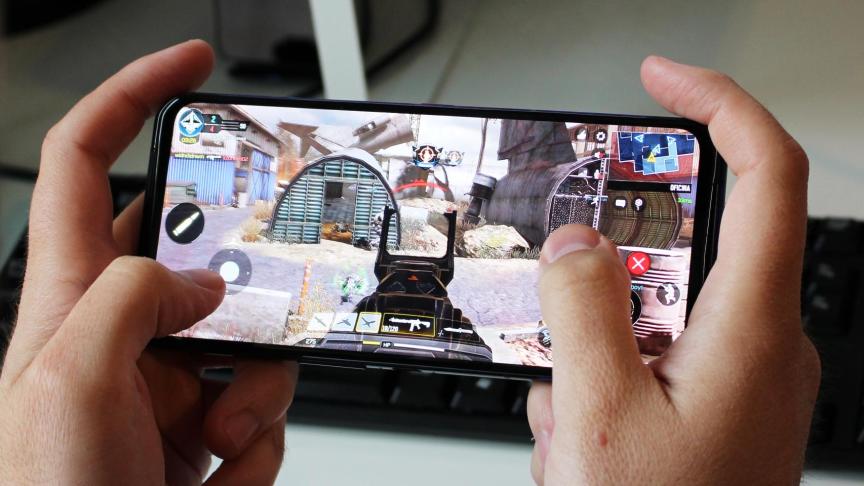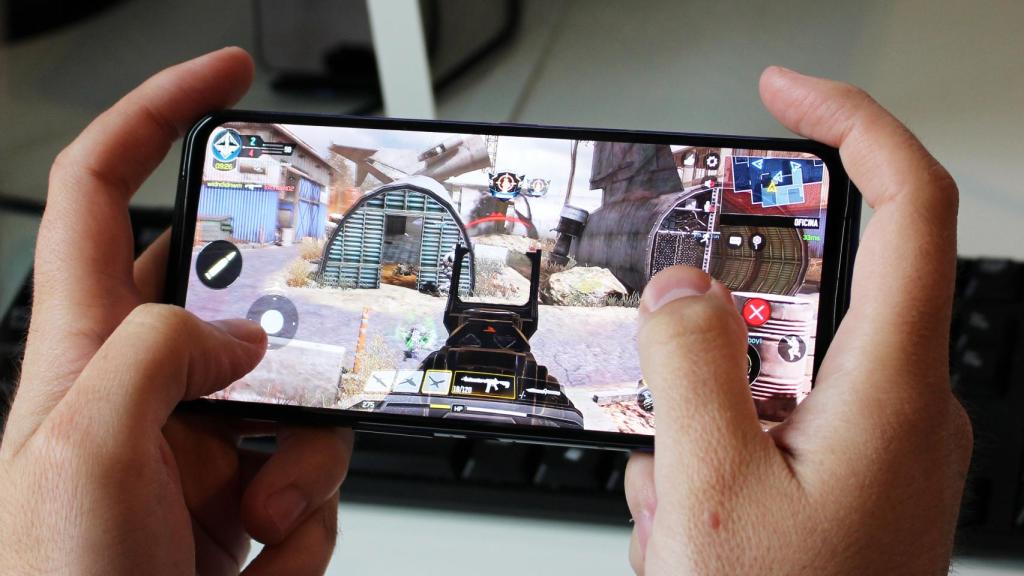 Apart from its specifications, it has a very particular design to place it among the best in its exterior appearance. Have different haptic buttons to configure them as we wish in order to optimize our gaming experience.
He has a camera that thanks to a mechanism we can remove it and so use it to broadcast games to show our face while we are playing a game.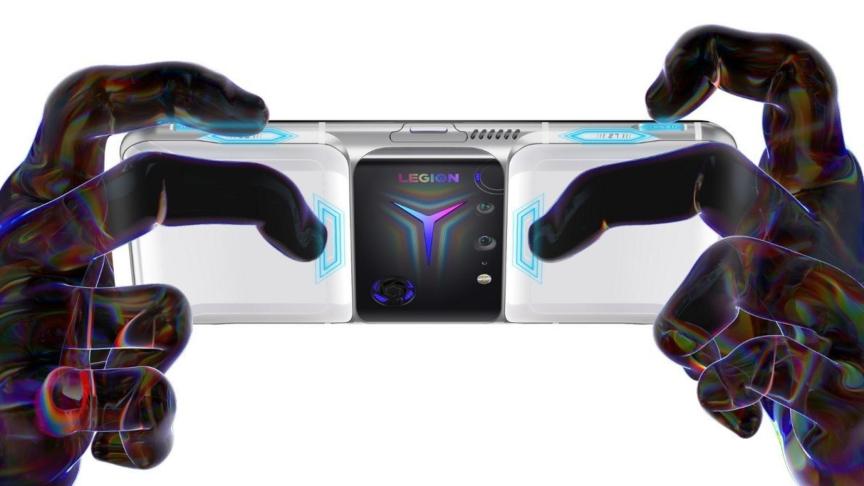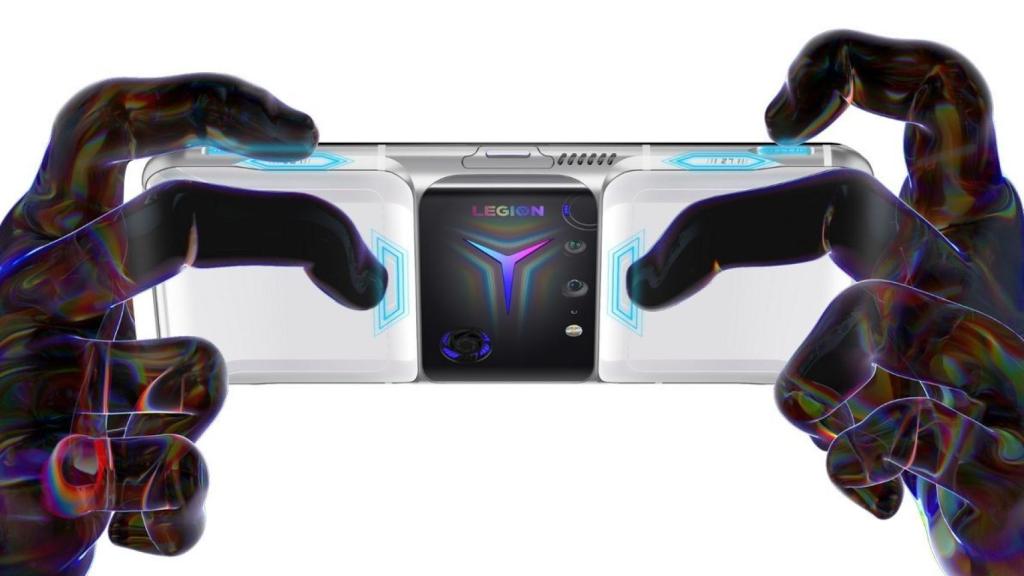 As for the specs, chip Snapdragon 888, 12 or 16 GB LPDDR5 RAM and 256 or 512 GB of UFS 3.1 internal storage
It was presented in April of this year and we have it available for purchase here in Europe. We finally define it with its 5,500 mAh battery, 90W fast charging and that 6.92 "AMOLED display with 144Hz refresh rate.
You can buy it in the Lenovo store in Europe from this link for 799 dollars. Do not miss all its details from this link.
ASUS Rog Phone 5
Although we already have the ASUS Rog Phone 5s and 5s Pro available in Europe, we can choose the previous model Rog Phone 5 which at a lower cost so the expense is not that high.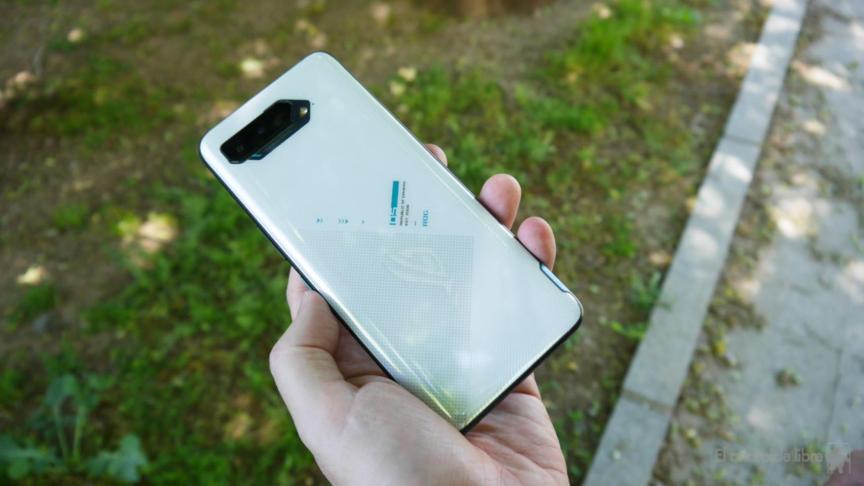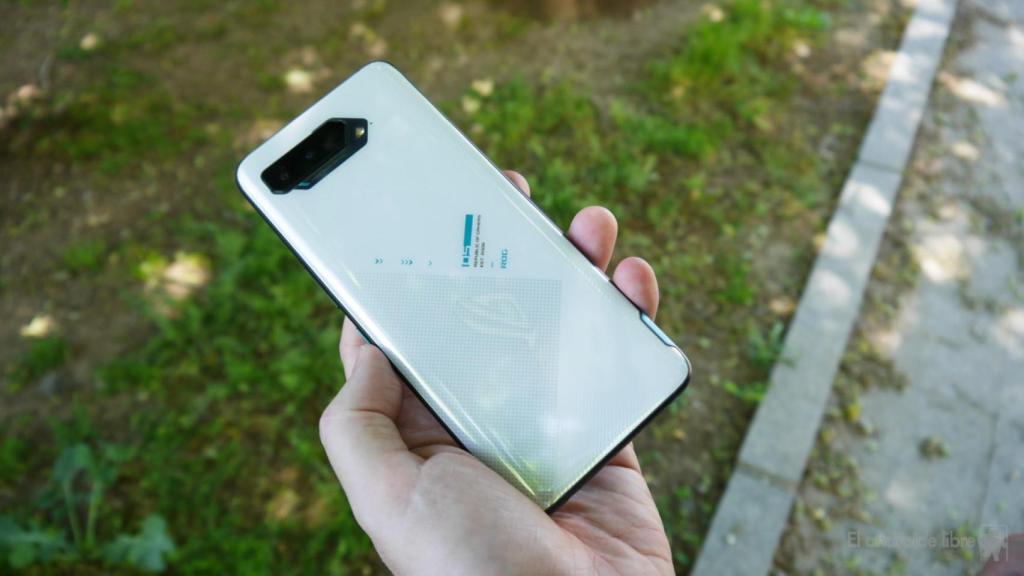 We go back to the chip Snapdragon 888, its 6.78 "AMOLED screen with a refresh rate of 144 Hz and various options in RAM with 8, 12 and 16 GB and internal with 128 and 256 GB.
A big 6000 mAh battery and a 65W fast charge to finish commenting on some of the best games of the ASUS Rog Phone 5 that does not lack overhead triggers.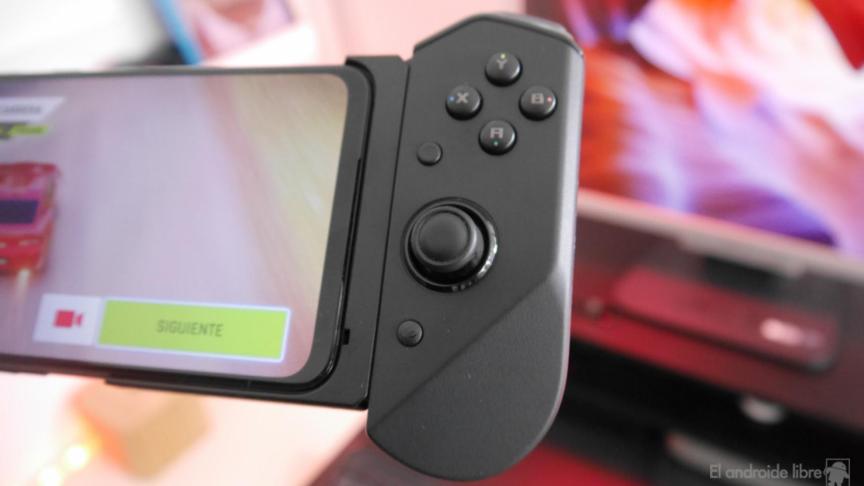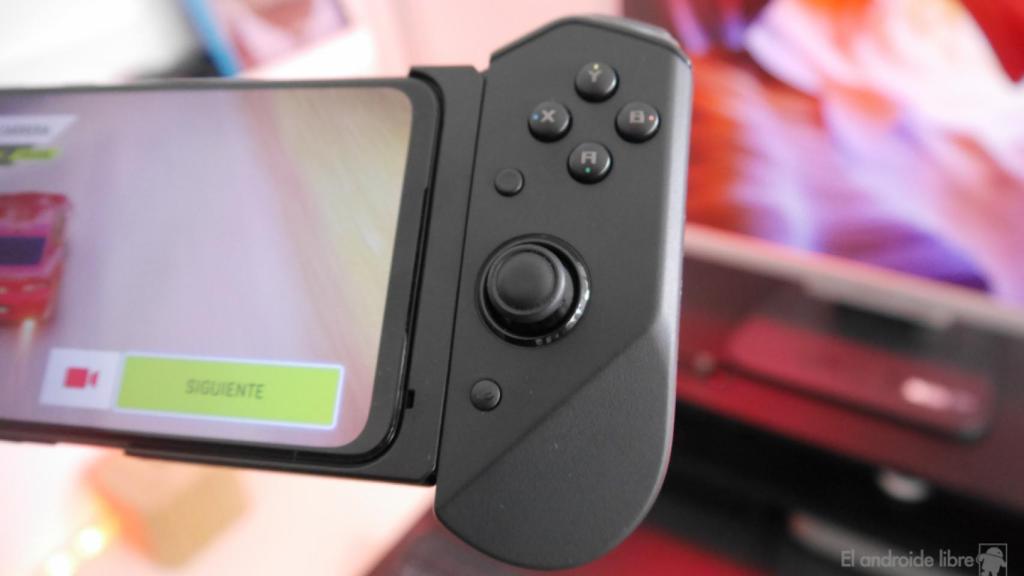 It is important to highlight that one of these mobiles has those triggers that we can configure so that the aiming with the peephole and the shooting can be done with the indexes and therefore let the rest move with the control stick and more.
That is why 799 dollars of ASUS Rog Phone 5 It's a great price and so we're already getting ready for PUBG: New State starting the same day today.
You can buy it from Amazon Europe and have all the details of its specifications from this link.
it may interest you
Follow the topics that interest you
.