Do you want to look a few years younger without the need for aesthetic treatments or surgeries? With these apps, it is possible to look younger in minutes just by using your cell phone.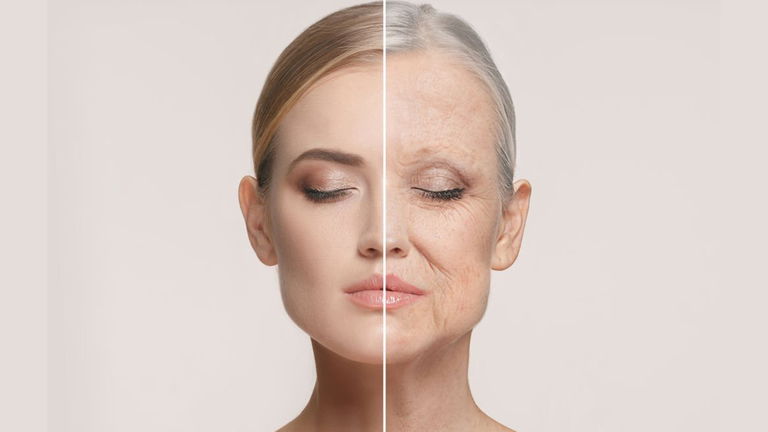 Aging is a natural process and unfortunately nowadays it is inevitable. However, that shouldn't be a bad thing. In any case, wanting to look a few years old does not only depend on operations or cosmetic treatments, it is enough to have your mobile at hand to rejuvenate as if by magic.
Yes, just as you read. Thanks to apps to look younger, it is possible to travel to your past "self" regardless of your age, at least from a digital point of view. If you want to know what these applications are and how to use them, we will tell you everything in detail below.
The Best Apps to Look Younger in the App Store
FaceApp: Ideal face editor
FaceLab: face, face editor
Z Camera – Photo Editor
LoopYa:Face Aging
DailyCam – Face Aging Editor
Pixel Max-Enhance your photos with AI
Redo: Swap Caras
AI Facekit
Thanks to different filters, editing tools and even with the help of artificial intelligence, these applications that we show you below have the power to rejuvenate and rejuvenate you in seconds.
FaceApp: Ideal face editor
FaceApp: Ideal Face Editor is a powerful and comprehensive AI based photo editor for mobile devices. With more than 60 photorealistic filters, it is able to help you create the perfect image and, why not, take you back a few years.
It has a wide variety of tools designed to create unique and fun photos, allowing you to correct almost every detail. From removing acne, wrinkles, highlighting facial features, swapping your face with other people and much more. Best of all, it's totally free.
FaceLab: face, face editor
FaceLab: Face, Face Editor is an application specialized in photo filters, with which you can have fun and create unique images to share with your friends, on social networks and much more with a few clicks on your mobile screen .
The variety of tools it offers is very wide and comprehensive. Some of its most popular filters are gender changer, face aging and of course face filter to be young. If you want to take a little time travel, this is an app that will help you make it possible.
Z Camera – Photo Editor
Z Camera – Photo Editor is much more than a photo filter app, it's a very comprehensive tool that lets you beautify your photos instantly. With over 60 different filter styles to help you get the perfect image.
Of course, if you are wondering if it is possible to look younger with this application, we say yes. Thanks to its age effects, you can smooth wrinkles, change hair color, skin color and much more. And that's just one of the many options you have to customize your photos that you should try.
LoopYa:Face Aging
Using artificial intelligence, LoopYa:Facial Aging lets you apply different filters and effects to create unique photos. What definitely sets it apart from other image editors is the variety of templates and customization options it offers.
For example, it has an age prediction section, where you can apply different effects to look younger or even find out what your appearance would be like in old age. To this we add cartoon effects, stickers, memes and choose from a wide variety of designs to share on your social networks.
DailyCam – Face Aging Editor
Continuing with photo editing apps, DailyCam – Face Aging Editor is a very complete tool that will help you add effects with multiple styles to your photos. From fun facial animation to advanced filters to create authentic works of art with your mobile.
Of course, it wouldn't be on our list of apps to look younger if it didn't allow you to time travel. Do you want to relive your youth or know what you will look like in old age? All this and much more is possible thanks to its advanced filters and instant effects.
Pixel Max-Enhance your photos with AI
Restore photos, animate images, retouch any photo, give yourself an amazing look and why not travel back in time to look younger with Pixel Max-AI Photo Enhancer. This image editor is powered by artificial intelligence to help you create unique portraits in seconds from your mobile.
It is a very powerful, complete and easy to use tool with which you will make your images stand out without any problem. Just import the photo you want, apply the effects you like the most and that's it. So easy and quick you can do it.
Redo: Swap Caras
Reface: Change Faces is a fun and very advanced application designed to edit photos, change faces, make super realistic photomontages, videos and Gifs in one place and in a very easy way.
The possibilities are endless and you are only limited by your creativity to create the funniest and most amazing images possible. Have you ever imagined yourself with the face of a famous person? This is just one of the many options Reface has for you.
AI Facekit
Lastly, Facekit AI is a selfie editing app with machine learning technology through different advanced facial analysis techniques. With this, you will be able to make the best possible photomontages and image retouching in seconds.
Among its main features we find the possibility of applying different styles to your photos, the ethnic scanner to know your origins instantly, eliminate objects or people with its magic eraser and, why not, try the aging options that will allow you to travel in the past or in the future and see how you would be in every moment.
With all these apps, you will be able to look younger and more radiant in seconds. Just choose the one that suits you best and travel back in time in a simple and fun way whenever you want.