OnePlus has always been characterized by the impression of a special patina on its software. The interface created by the company, Oxygen OS, was often among the most beloved in the entire Android ecosystem, although in Europe other brands sold more units.
That's why we wanted to compile a series of tips and shortcuts which, while not secret, are sometimes so hidden that we don't use them.
Swipe down on the desktop
Desktops are where we launch apps from, at least most of the time. What we can also do is gesture to open either the notifications or the shelf, the information area that OnePlus had as a replacement for Discover.
To put one of the two, we must keep your finger pressed
in any empty area of ​​the desks, click on
Screen settings
and there in
Swipe down to access
.
Rapid search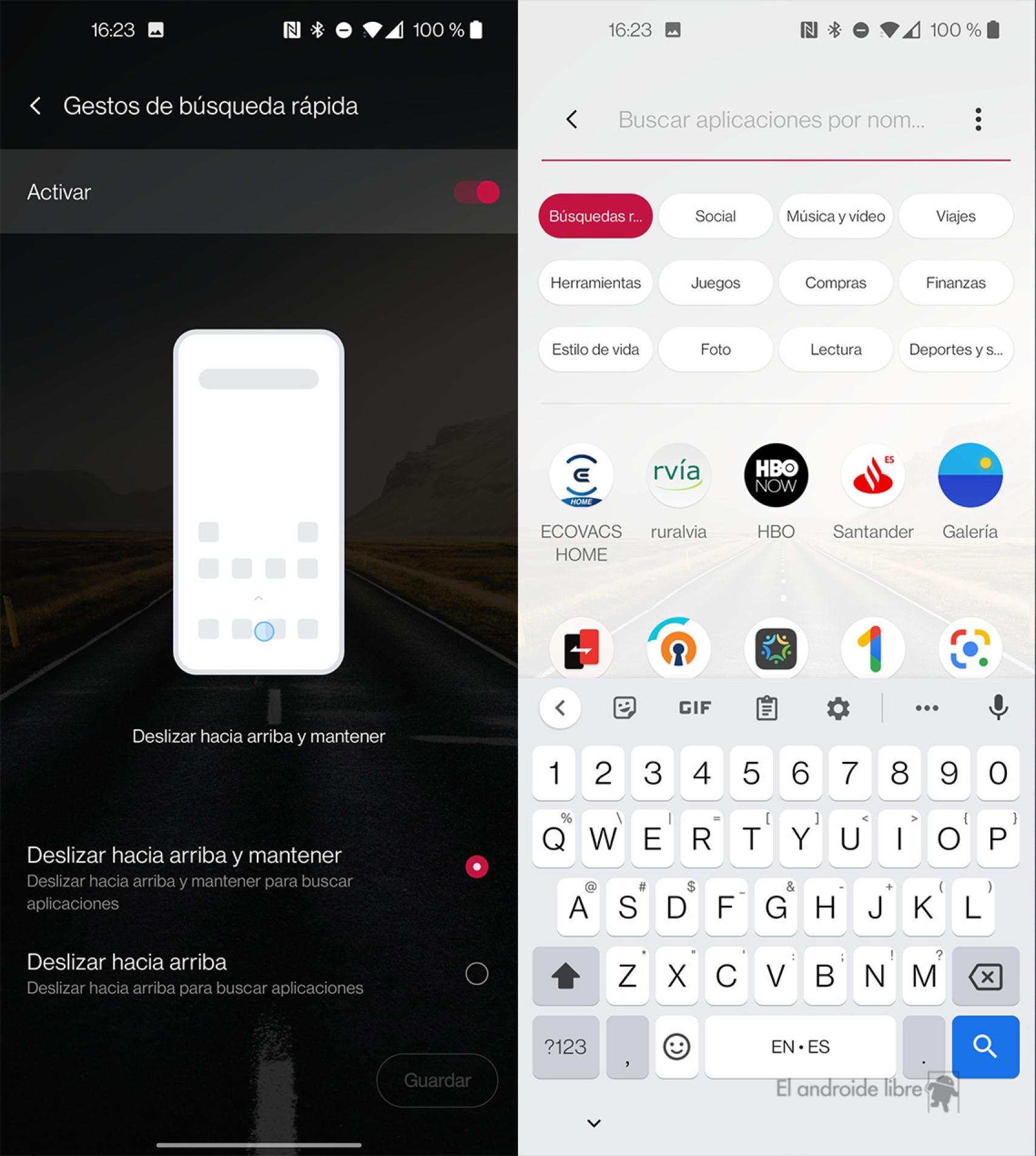 Likewise, we can do the same to enable quick search for apps in drawer.
Again we must keep your finger pressed in any empty area of ​​the desks, click on Screen settings and there in Quick search gestures.
We can choose between swiping up and swiping and holding to open the search immediately.
Scheduled power on and off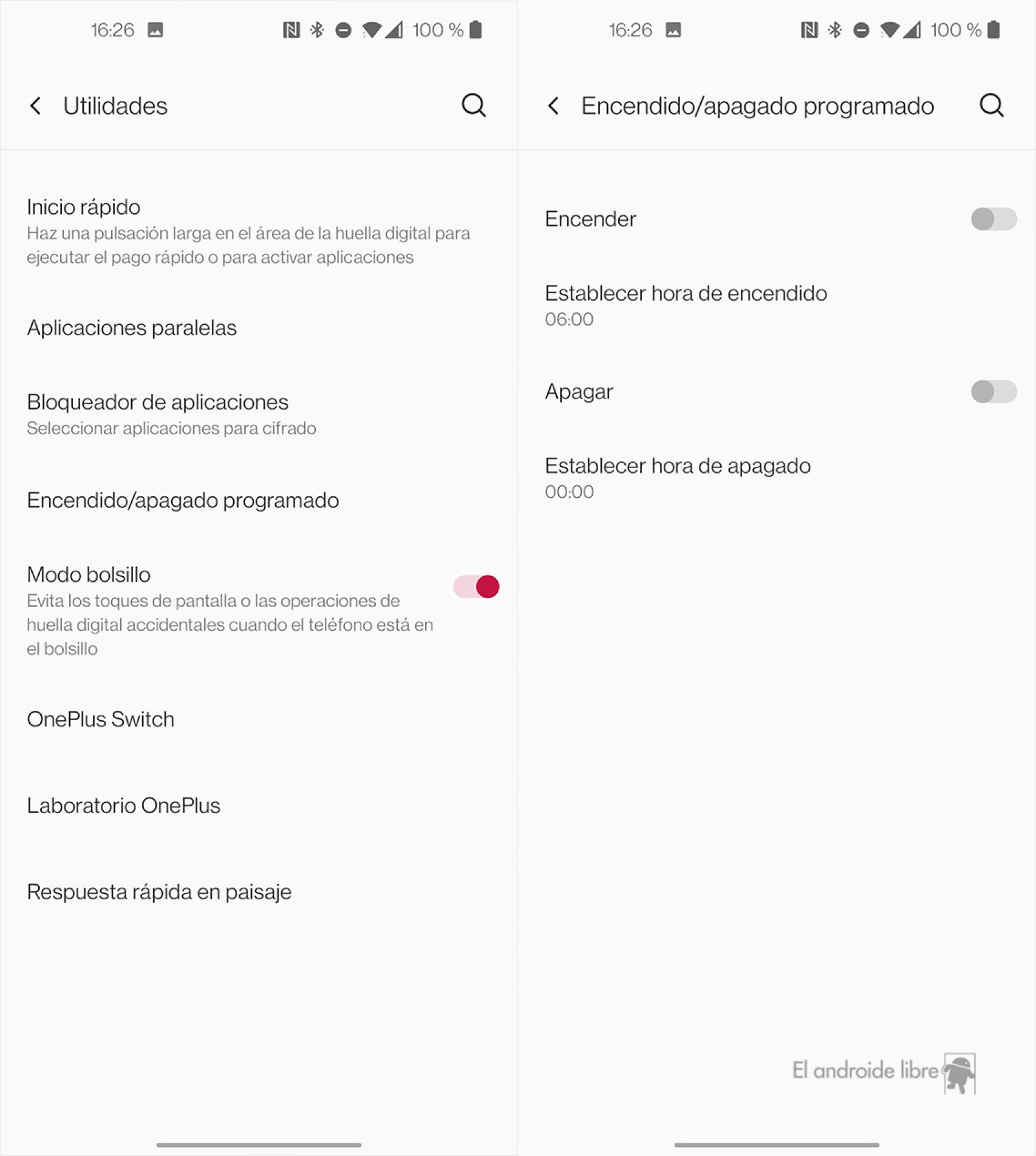 One of the things that many users lack is the ability to program their mobile, which was normal in conventional mobiles but is not so common among smartphones.
In the OnePlus, we can do this by going to the Settings, utilities and there for Scheduled on / off.
Gesture screen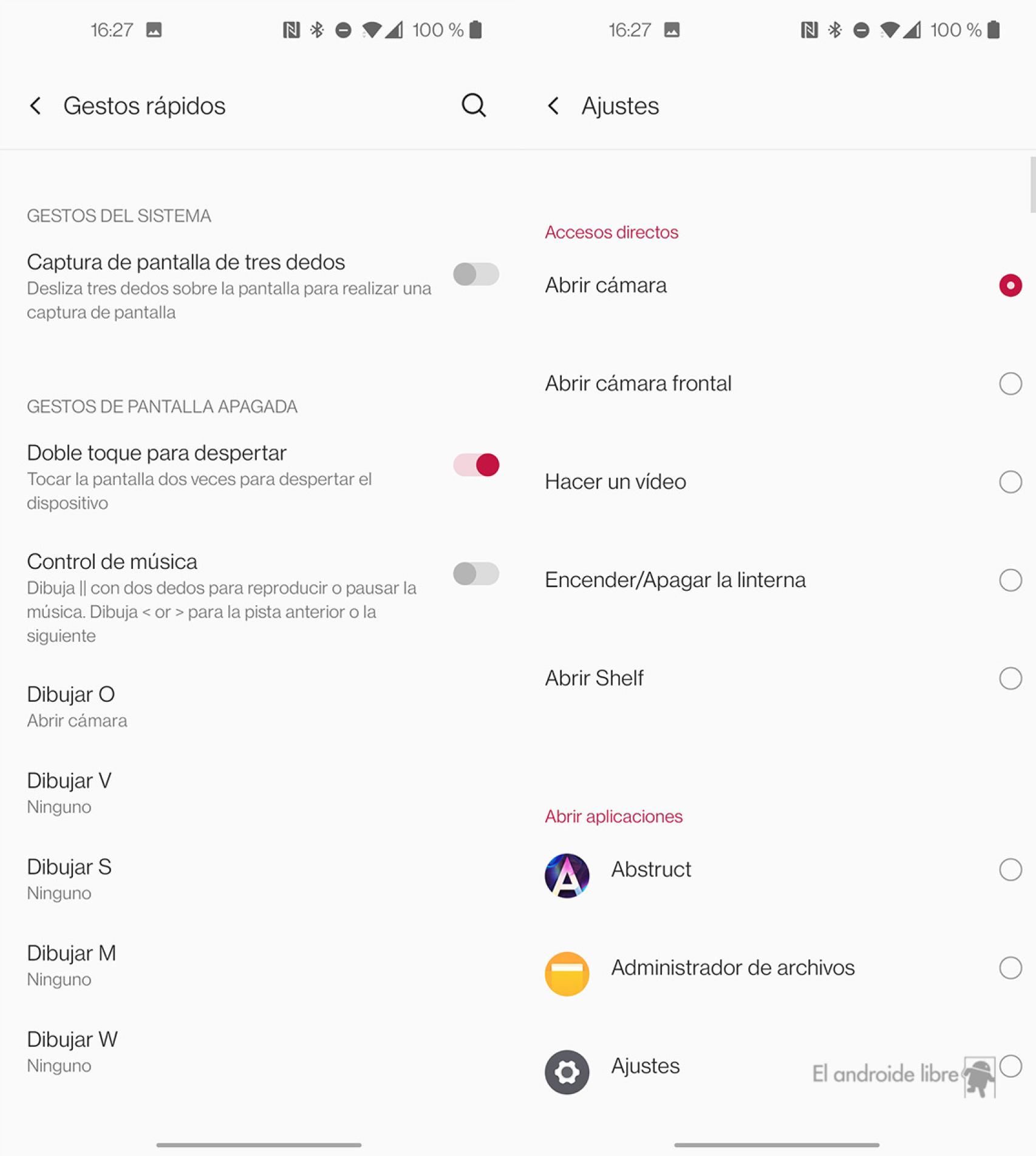 Screen-off gestures are an easy way to activate an app like the camera, control music playback, and even wake up the screen itself.
In the interface we can activate them in the Settings, buttons and gestures and there we click on Quick gestures.
Dual applications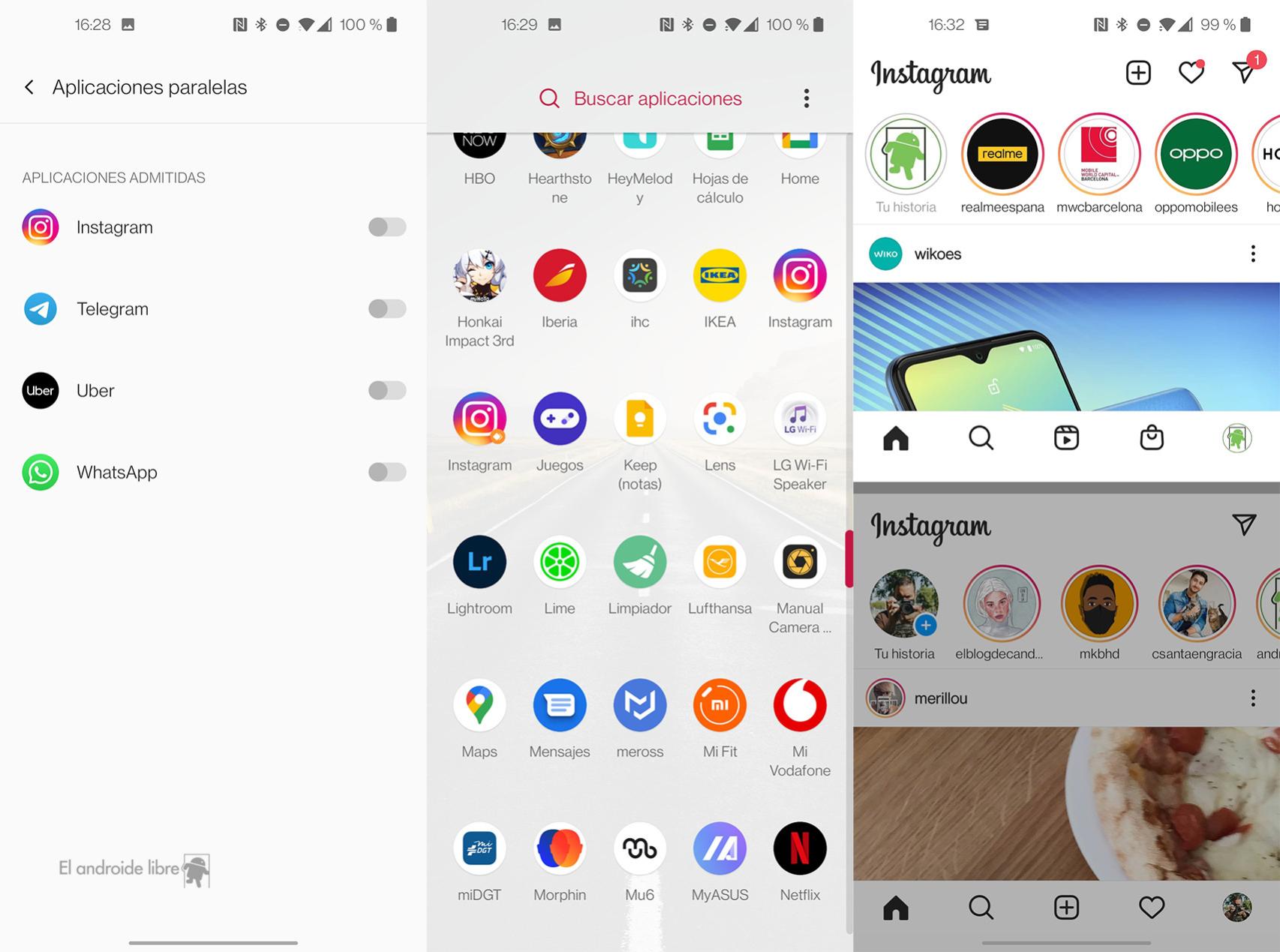 A very practical function is to be able to have two accounts of a social network on the same smartphone. This is what I do personally with Instagram, having an app for my profile and another for the blog.
To clone the app, we need to go to Settings, utilities and there for Parallel applications.
Of course, we can only do this with Instagram, Uber, Telegram, WhatsApp and many more.
Start with the fingerprint sensor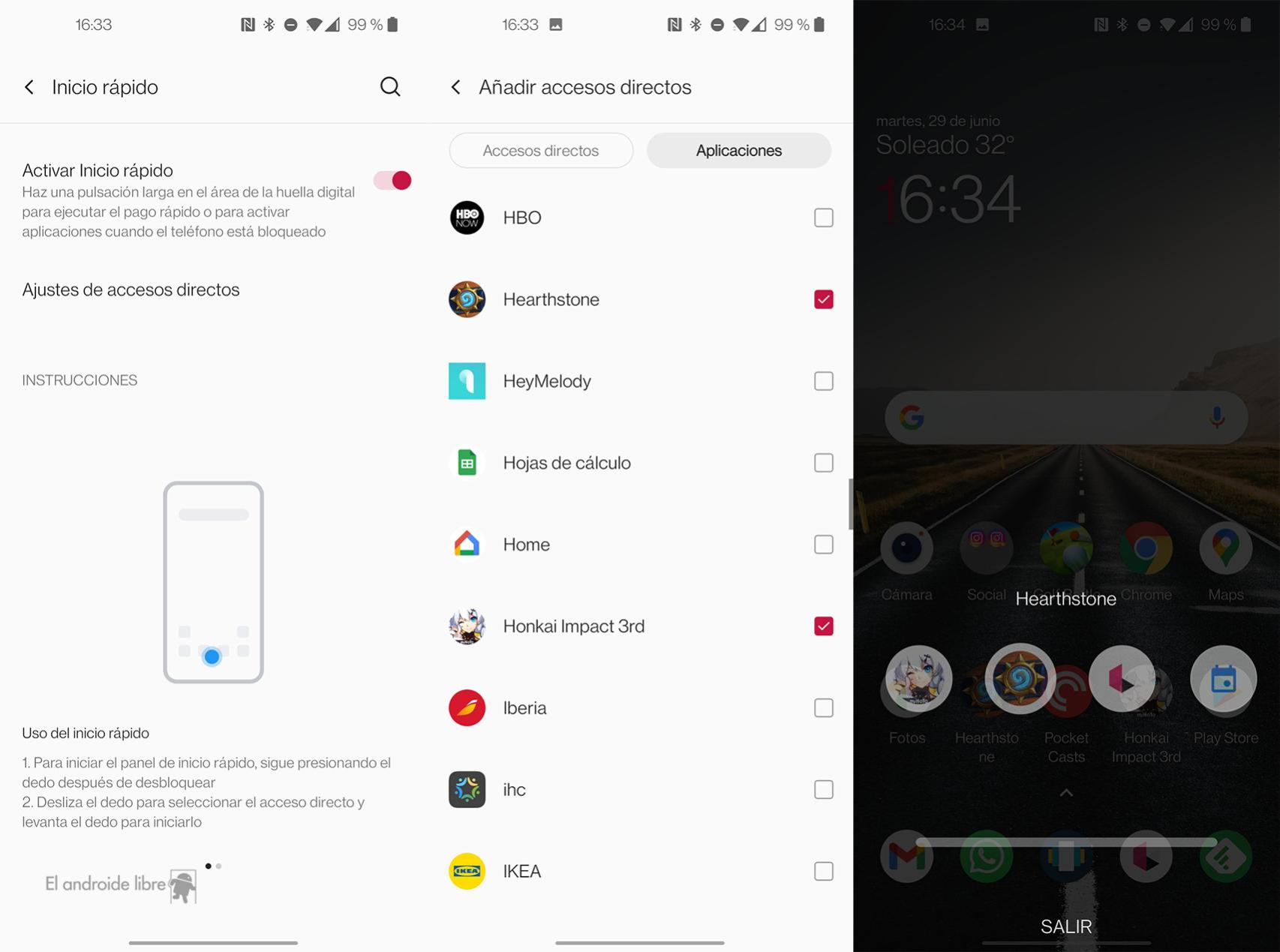 Launching an application from the fingerprint sensor, without having to look for an icon can be very convenient. Oxygen OS includes this functionality.
To activate the function, we will Settings, utilities and there for Quick Start and click on Enable fast startup.
We can modify the actions and applications that appear.
Respond in landscape mode
When we play, sometimes we don't want to leave the game to quickly respond to a WhatsApp. To avoid having to do this, we can activate the quick response.
It's done on Settings, utilities here we go Quick response in landscape mode.
As in other functions, it is only available in a few apps, such as Telegram, WhatsApp or Instagram.
Programming dark mode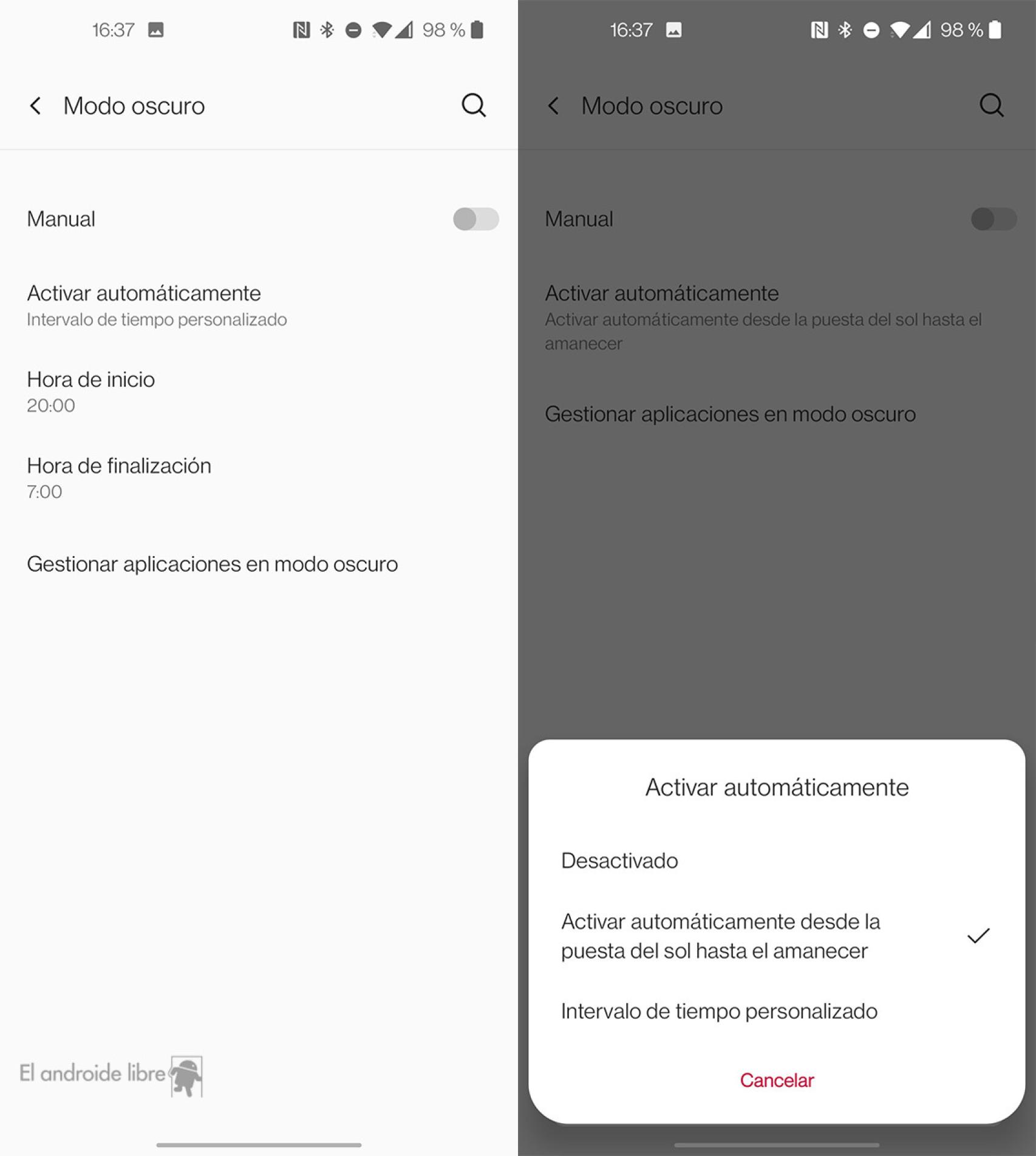 The OnePlus' dark mode can be activated manually, but it can also be programmed from the time you want to another time or set it to activate automatically with the sunrise and sunset.
It's done on Settings, display, dark mode and in this section we choose in Activate automatically, the option we want.
Activate Alexa from the power menu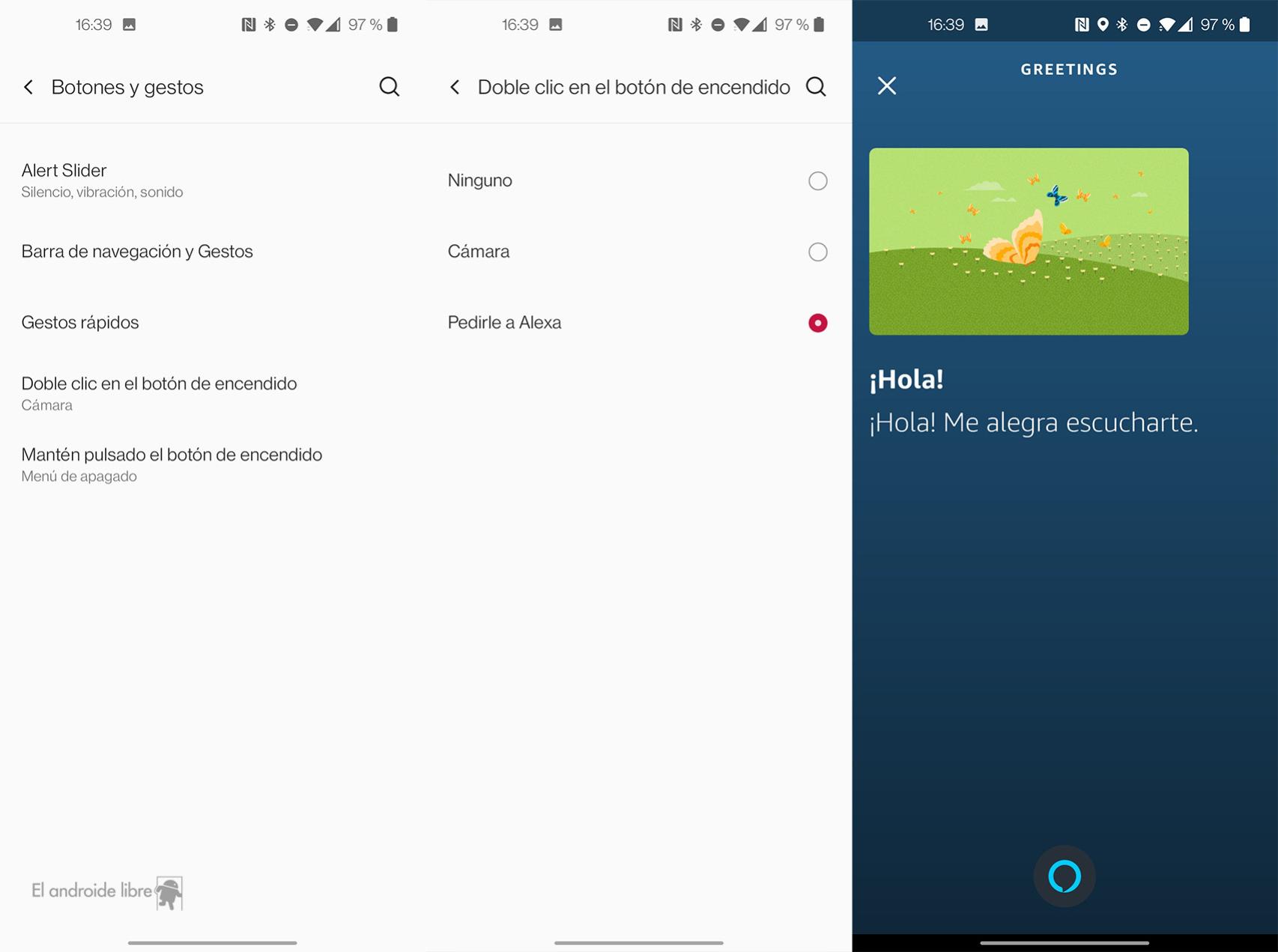 Finally, we would like to remind you that Alexa is very strongly integrated with OnePlus. So much so that we can activate it by pressing the power button twice.
It's done on Settings, buttons and gestures, Double click the power button.
it may interest you
.