After testing the Vivo V23 5G and its prodigious front camera, the Vivo Y76 5G passed through our hands, a smartphone with 5G connectivity and Android 12 running under the company's personalization layer, Funtouch OS.
[Vivo X Fold: el primer plegable de Vivo es espectacular]
It is a smartphone that arrived in Europe last March, and which comes monopolize the segment below 400 dollars.
It sports a design that bets on the drop-shaped notch and that on its back sports a gradient. It's not revolutionary, but it works, and it looks good, if not too modern.
Vivo Y76 5G Features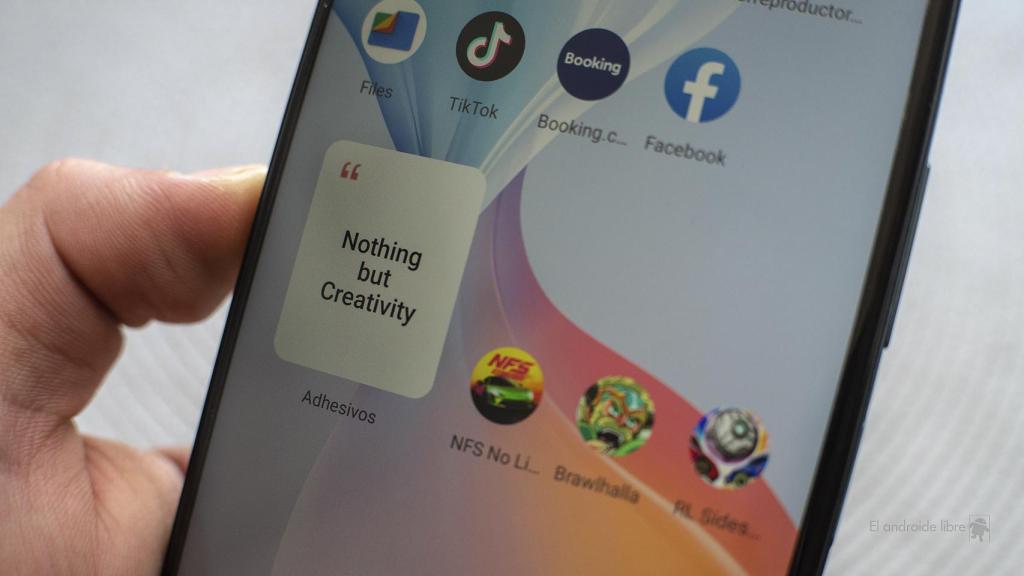 processor and memory
Mediatek Dimension 700.
RAM memory: 8 GB.
Internal storage: 128/256 GB.
MicroSD up to 1TB.
Filter
Size: 6.58 inches.
Resolution: FullHD+.
Technology: LCD.
Refresh rate: 60Hz.
Rear camera
Main: 50 MP.
Depth sensor: 2 MP.
Macro sensor: 2 MP.
Others: LED flash.
connectivity
5G.
4G
Bluetooth.
Wi-Fi ac.
Autonomy
Battery: 4100mAh.
Quick Charge: 44W
Others
USB-C port.
3.5mm mini jack.
Side fingerprint sensor.
Dimensions and weight
Dimensions: 163.8 x 75 x 7.8mm.
Weight: 175g.
Operating system
Android version: 12.
Manufacturer interface: Funtouch OS 12.
Design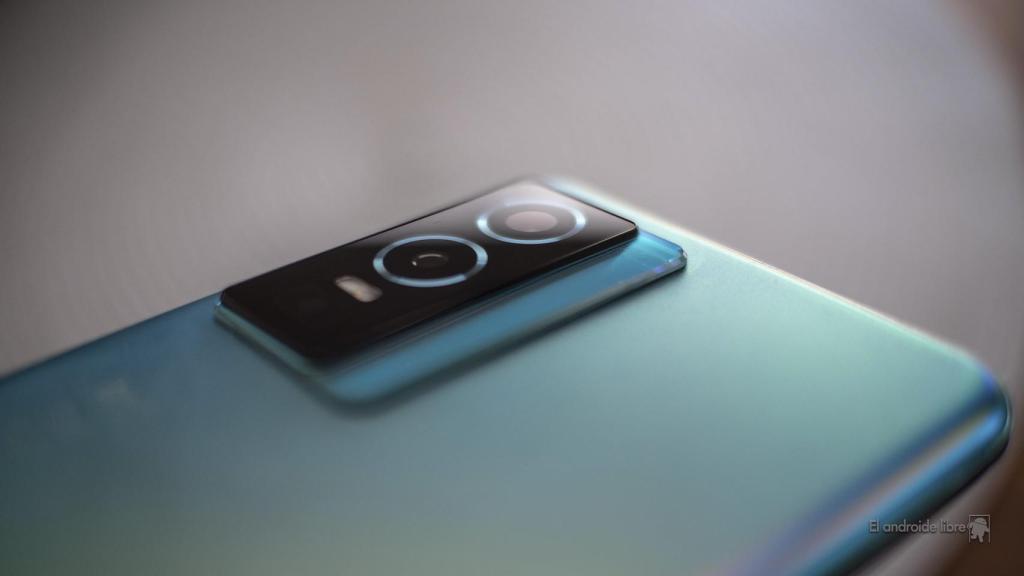 Vivo wanted to go out of convention in some sections when designing the mobile, but not too much. His back has a side curve which makes it more comfortable to hold in the hand.
The photographic module of this Vivo Y76 is made up of three sensors, and it is built on two levels, leaving the cameras in the first, which is black in color.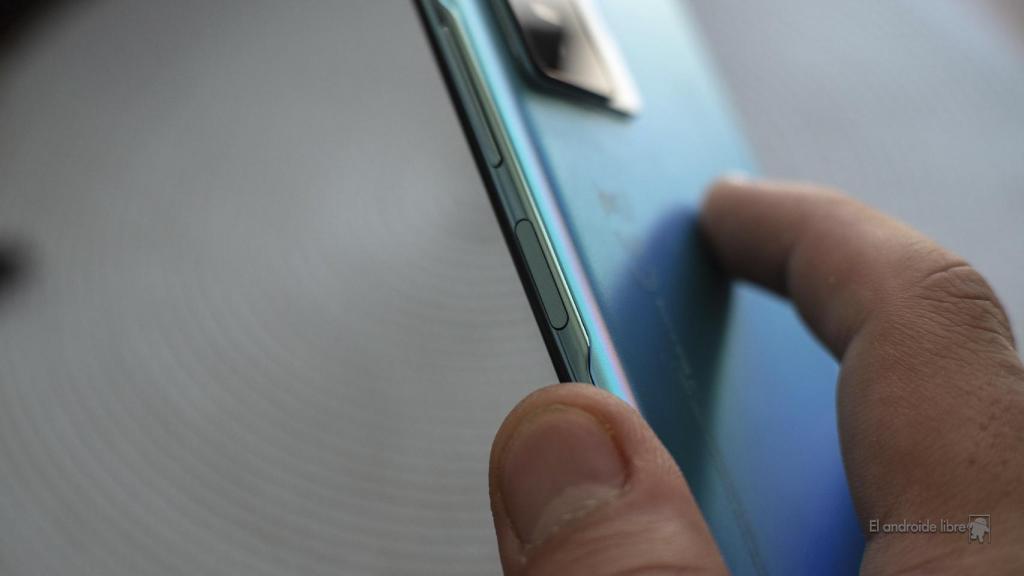 The narrow and elongated second tier is the same color as the rear, but gives it a distinctive touch while sporting the "High Definition Photography" badge. Showing the camera, although, as we shall see, It's not one of his best points.
The rest of its back is basically its color gradient, which in our case was bluish, and the brand logo, which is located under the camera.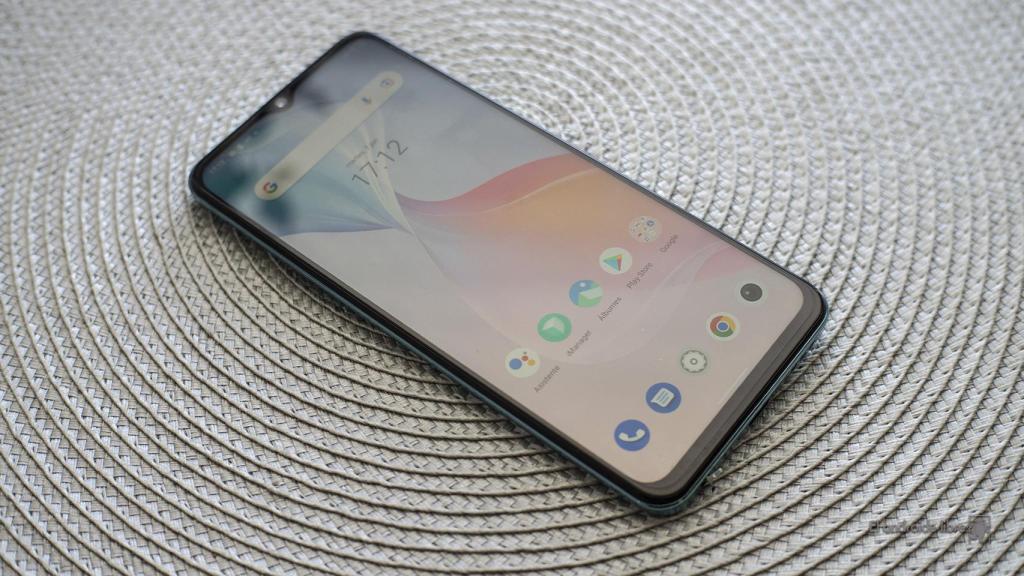 On its front face, it has a notch and with a small lower frame, a slightly outdated design, but which still allows you to take advantage of a good part of the front for the screen.
Its lower edge houses a 3.5 millimeter jack for headphones, as well as the USB Type C port for charging and your speaker. The SIM card tray is on top.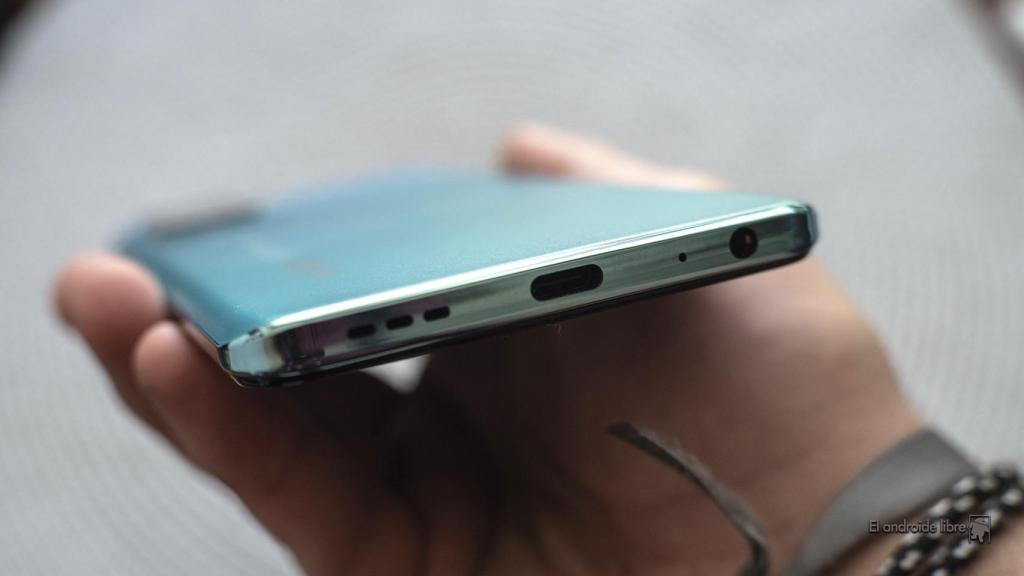 Count with a fingerprint reader located on the side, on the power button, you will have to press to unlock, and it's quite fast, but you will only be able to access the lock screen if you press it with a finger that you don't have checked in.
Note that it includes a cover in the box, as well as a charger, a cable and headphones. A rare bird these days.
Power
The Vivo's performance in the games we tested was good enough, but without power to play the most complex games with maximum graphics.
In some online games like Rocket League SideSwipe, the device moves fine, but some small slowdowns are noticeable which does not hinder the gaming session, but it does make it less beautiful.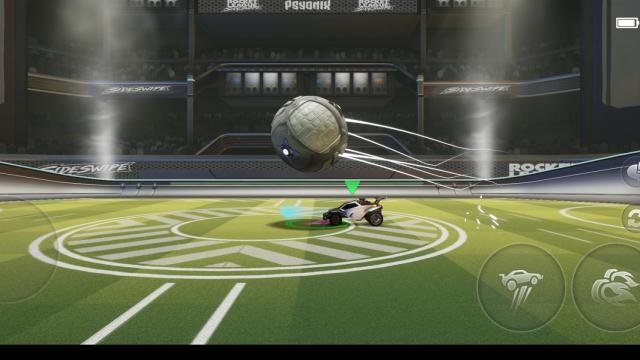 If the game is optimized, you will be able to play titles like Need for Speed ​​without any problems, with medium or low quality graphics, but without slowdowns. In note and document reading applications it moves acceptably, although it is true that it is not a mobile that stands out for its speed.
Thanks to its personalization layer, it is able to increase your RAM by 4 GB thanks to the virtual RAM feature, which can add as much to improve performance.
Filter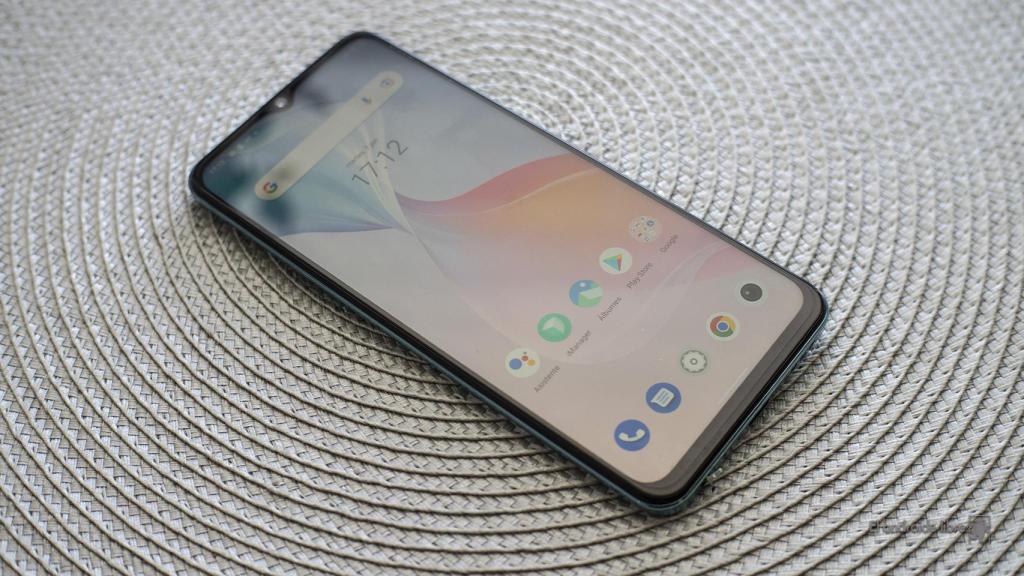 The screen is one of the weakest sections of the mobile, because despite the fact that its performance is not bad, does not provide any differential points compared to some of its competitors.
Count with a 6.58-inch size at Full HD+ resolution which is LCD technology. The resolution is adequate for the size, but it is true that we would have liked to see OLED or AMOLED technology to be able to take advantage of functions such as the active screen.
On a daily basis, it lacks a little brightness when walking in the street in the sun, as well as a little more intensity in the colors.
Software
Vivo uses FuntouchOS as a customization layer, and in this case, in version 12, but running Android 11, something that subtracts points in this section, since Android 12 was released with enough space in time for this mobile to have this version.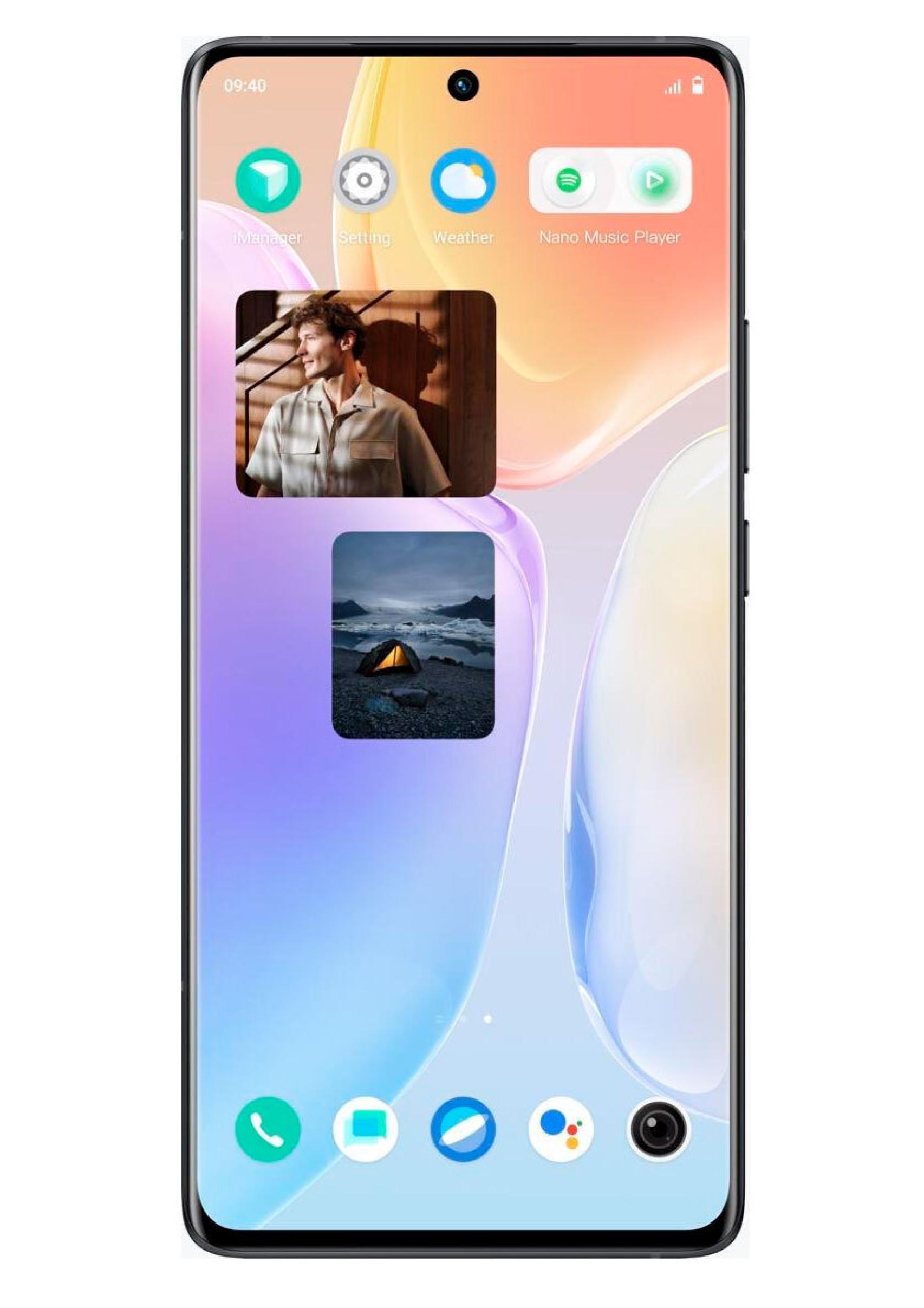 It should be updated at some point, and although this analysis has passed, it has received several new features. Beyond that, FuntouchOS is a very interesting customization layer, with a good amount of options and additions.
Regarding widgets, the company took a good example from Google, since they follow the lines of Material You, with rounded shapes and a minimalist design.
Your launch options allow you to change the size of the application grid, as well as the shape of these, allowing you to choose between being totally round or having a square shape, but with rounded edges.
It's a versatile layer that shows paths in terms of functionality, but it remains to be seen how the device evolves. It comes with Android 12, so it's up to date in terms of software.
Camera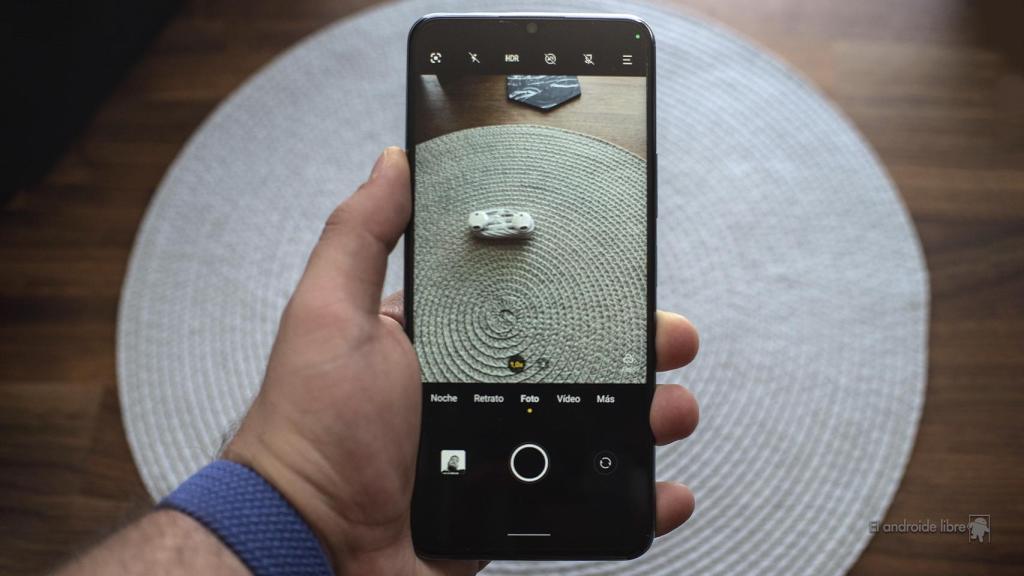 The photographic section of the Vivo Y76 is not one of its greatest virtues, and it has sensors capable of taking decent daytime photos, albeit with a slightly lower level of detail than expected. It consists of these sensors:
50 megapixel main sensor.
2 megapixel depth sensor.
2 megapixel macro sensor.
Its main camera, 50 megapixels, it works well during the day, although if you take the photos without activating the full resolution mode, you will see that the details are lacking and the images tend to be too sharp, which makes them less realistic.
Usually improves the color of images a little, reaching to overwhelm them on some occasions. The images are not bad, but it is true that the camera is its weakest part.
When the electricity goes out, the result gets much worse, and its 2 megapixel macro sensor It is able to take images from a close position, although they are not very high quality images.
conclusion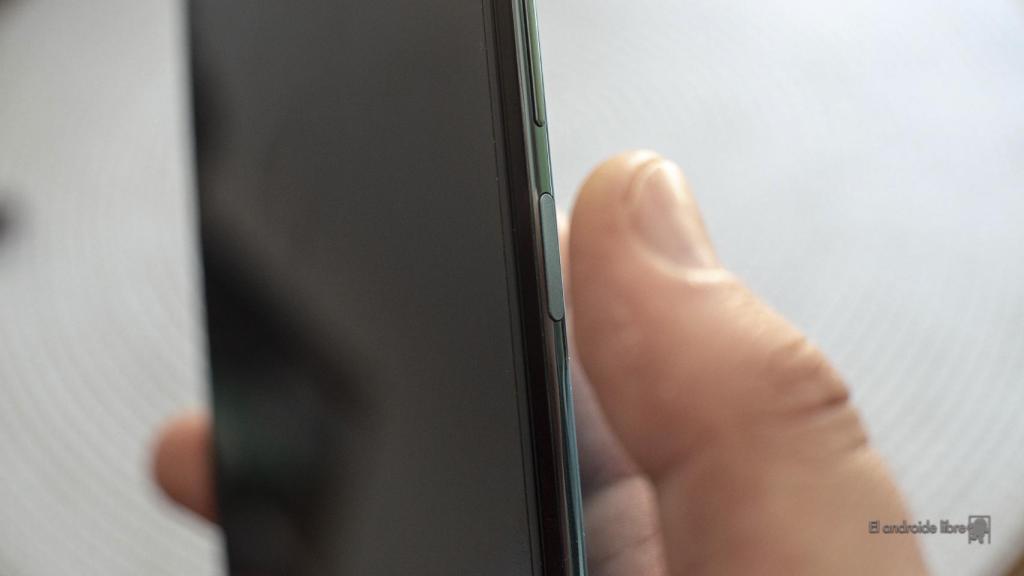 Vivo is gradually entering the mid-range in Europe, and it is one of the mobiles with which he intends to do so. It's not the best device in its catalog, but it may be interesting for some people.
Its screen is not the section that stands out the most, precisely. It is an LCD technology panel, with a refresh rate of 60 Hz and Full HD + resolution. The size of this one is 6.58 inches.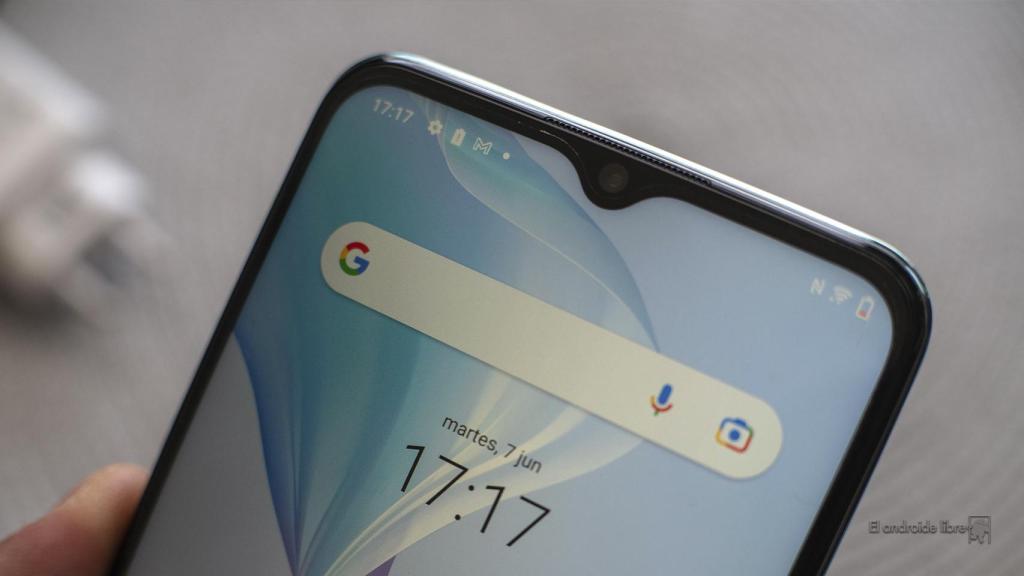 It's a screen with acceptable performance, but given the price range of the device, it is insufficient, especially not to offer anything different.
On the power side, the Vivo Y76 5G has a MediaTek Dimensity 700 processor, which gives you 5G connectivity and enough performance to run lots of games. Of course, in the best ones you will have to lower the graphics to be able to run them.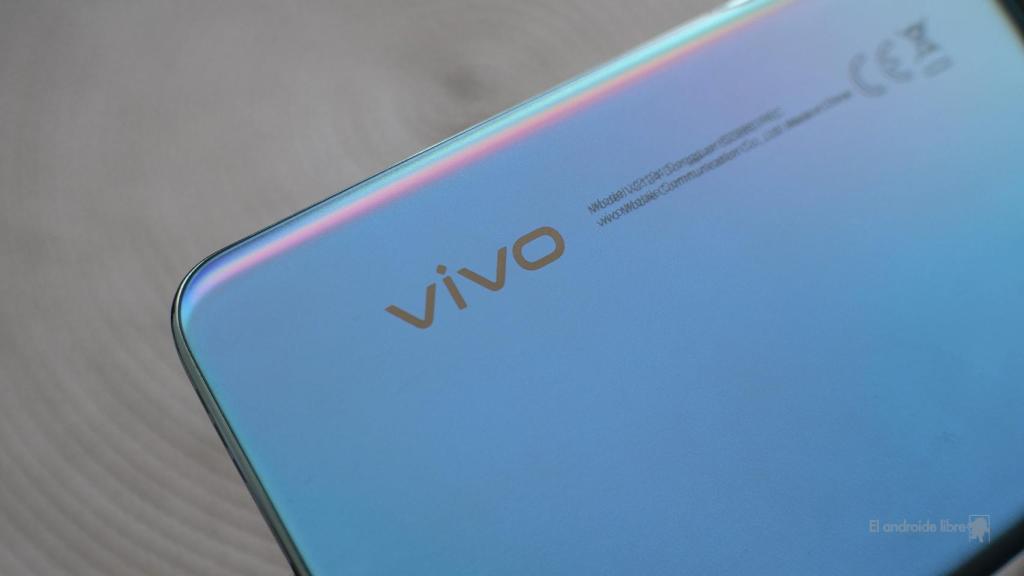 Its camera does not stand out for its excellent performance either, and its 50, 2 and 2 megapixel rear sensors they may be sufficient for many people when light is abundant, but their results are quite limited.
Battery, with a capacity of 4100 mAh it's not exactly a boast in terms of battery life either, though it'll be able to maintain type throughout the day. This of course depends on how you use it.
It's a smartphone that can grab your attention if you don't prioritize the camera or screen too much, but want a different design and 5G connectivity.
You may be interested
Follow the topics that interest you