Many Android users in Europe use a kind of application manager on their phones. AppDash is presented as a good option to consider in this market segment, as it is an application manager that gives us many functions for such management.
One of the keys to AppDash is that allows actions with various applications on your phone at the same time, allowing much easier management of them. In addition to having other options that make it an interesting option.
A very complete application manager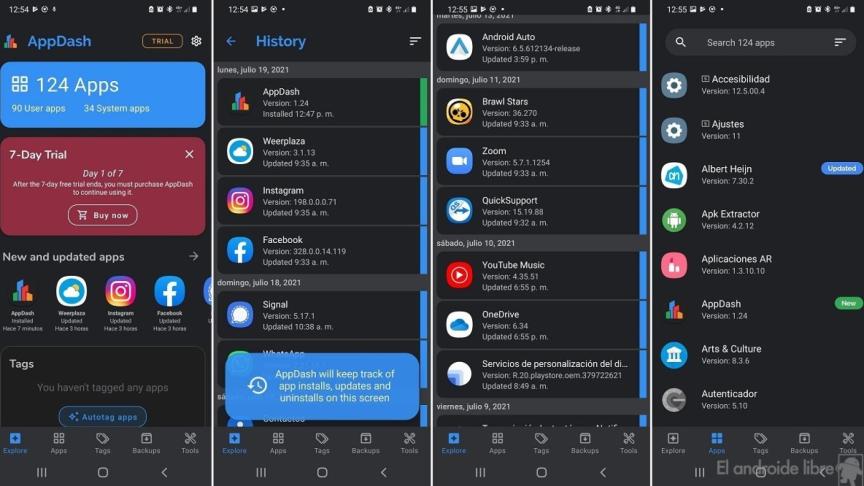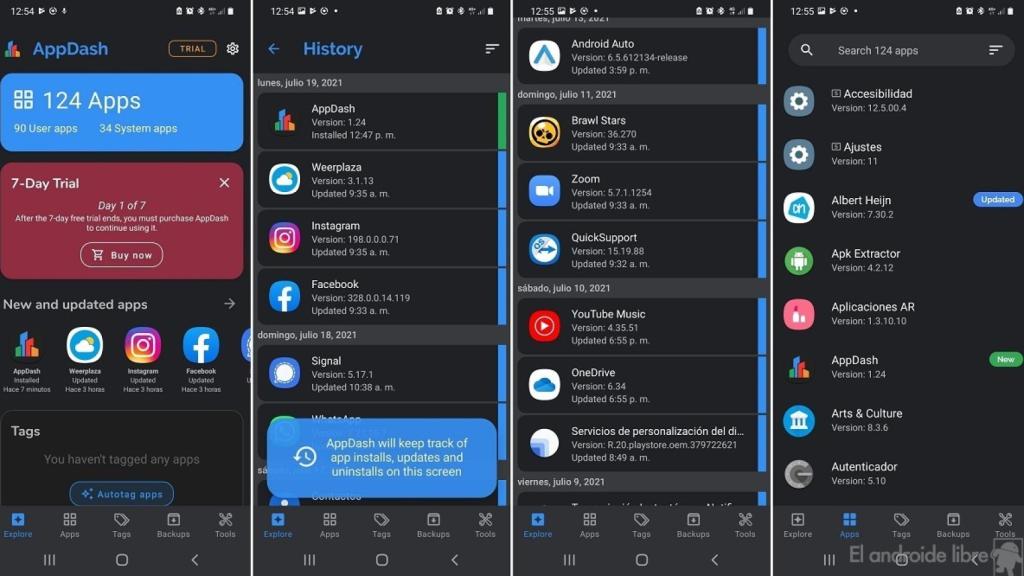 AppDash will allow you manage all applications that you have installed on your Android phone. As we said, one of the keys to this manager is being able to perform massive actions with multiple apps at the same time like deleting messages from multiple apps in the same operation. In addition to being able to add labels to all applications, to keep them organized.
The analysis of applications is possible. This manager also allows us to extract APK, APK, XAPK or APKM from the apps, so that we can send the APK from one app to another person. Another function present in it is to make a backup of the applications or restore one that you deleted in the past, for example.
Thanks to AppDash we have also information about our applications. We can see which ones we use the most, when we have installed each app on the phone, as well as being able to easily uninstall the apps or games that we barely use on our smartphone. We can also use filters or tags for searches.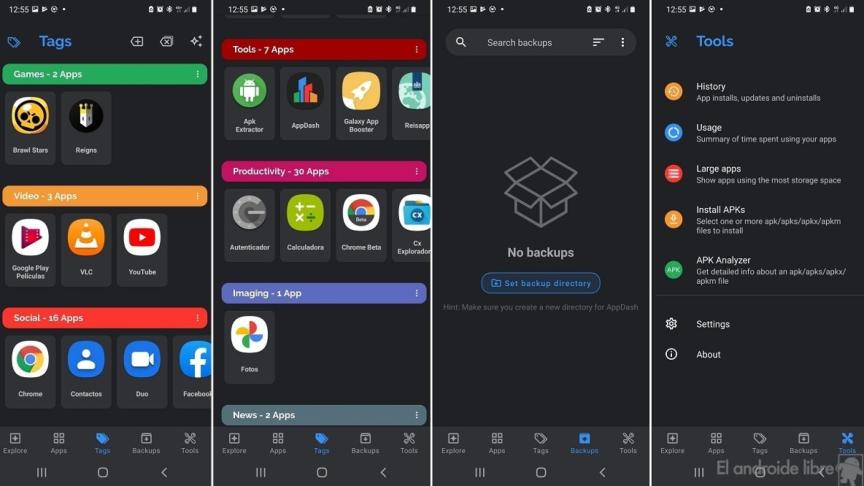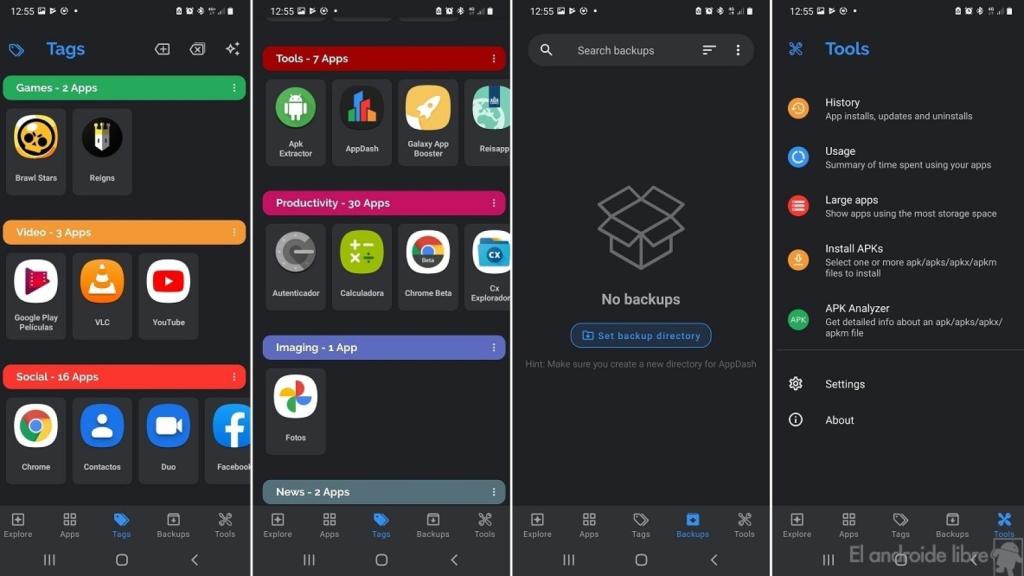 AppDash is a good way to organize your Android apps, as well as being able to perform useful actions with them like deleting messages, extracting APKs, or being able to delete apps from your phone at any time.
How to download AppDash on Android
AppDash is an application that we can download for free from the Google Play Store. It is still in early access, so there may be a problem with its operation (in my case I didn't have one).
Inside the app there are purchases, because we can use it for free for 7 days, but then you have to use a subscription. The monthly price is 0.75 dollars, the annual costs 7.99 dollars and a lifetime subscription costs 15.99 dollars.
it may interest you
Follow the topics that interest you
.