In recent months (although it's a trend that is taking longer) we've seen how more and more Spaniards are choosing to move into a home. Containment and teleworking make this option more and more beautiful.
This has increased interest in security systems, especially those that does not involve monthly payment, which is generally not low.
This is where companies such as Eufy, a subsidiary of Anker which focuses on cameras and home security systems. And it does so with the principle of not charging monthly fees.
One of its latest products is the eufy SoloCam E20, a camera that functions by itself as a basic security system.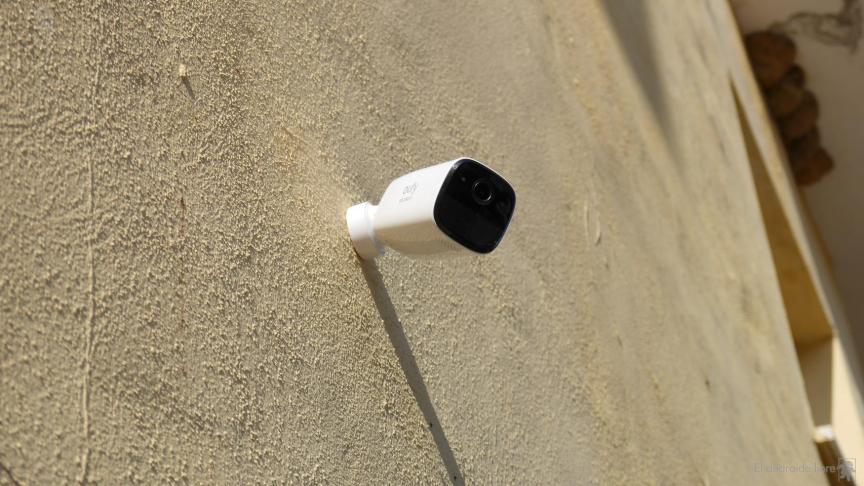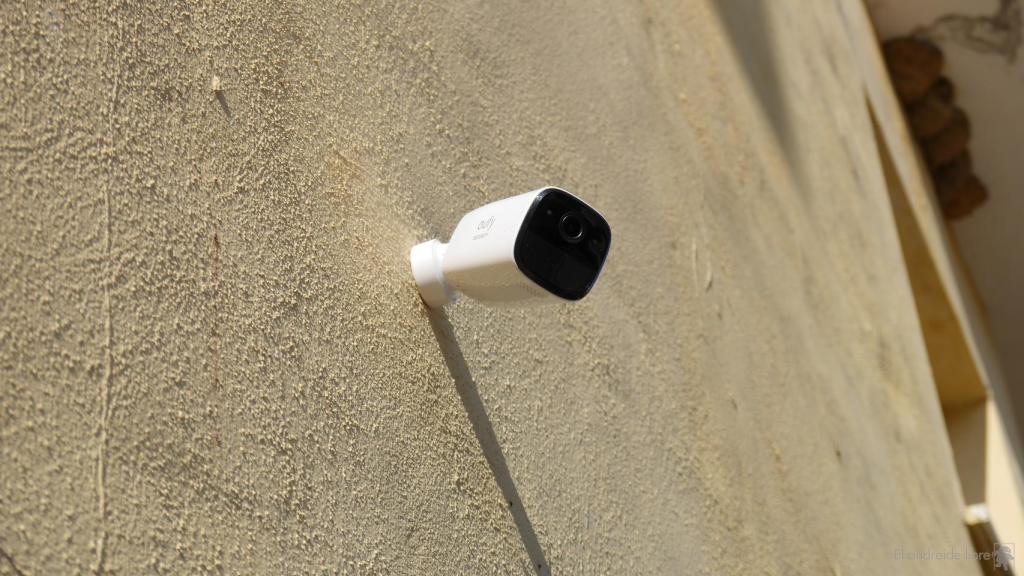 Install it is very easy
One of the problems with some cameras is their installation. This is not the case. Being completely wireless, we just need to make two holes in the wall where we are going to put it and to fix the support there.
The E20 is a water and dust resistant camera, so it doesn't matter if it gets wet from the rain.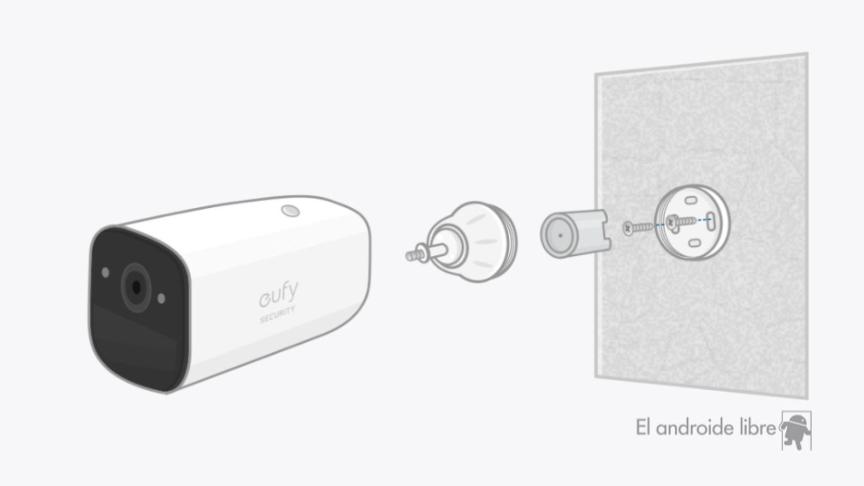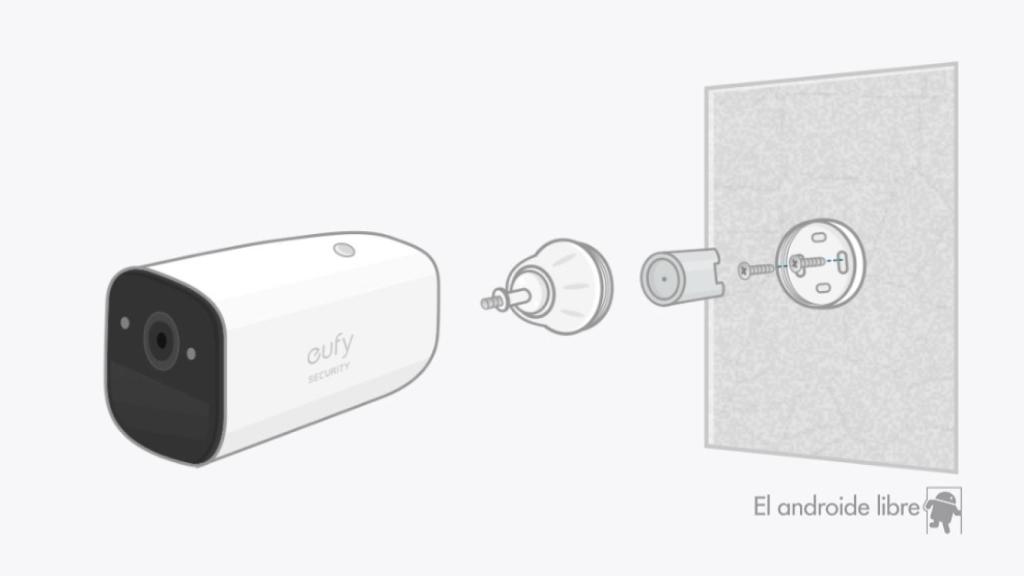 Since we don't have a power cable, we have to charge it with its USB cable, which uses a micro USB connector. We would have preferred a USB-C at this point, but since it only charges every few months, we're not going to get bored.
To dismantle it, it must be turned in the fitting and screwed. To put it back once loaded we will do the same.
Wireless and with detection zones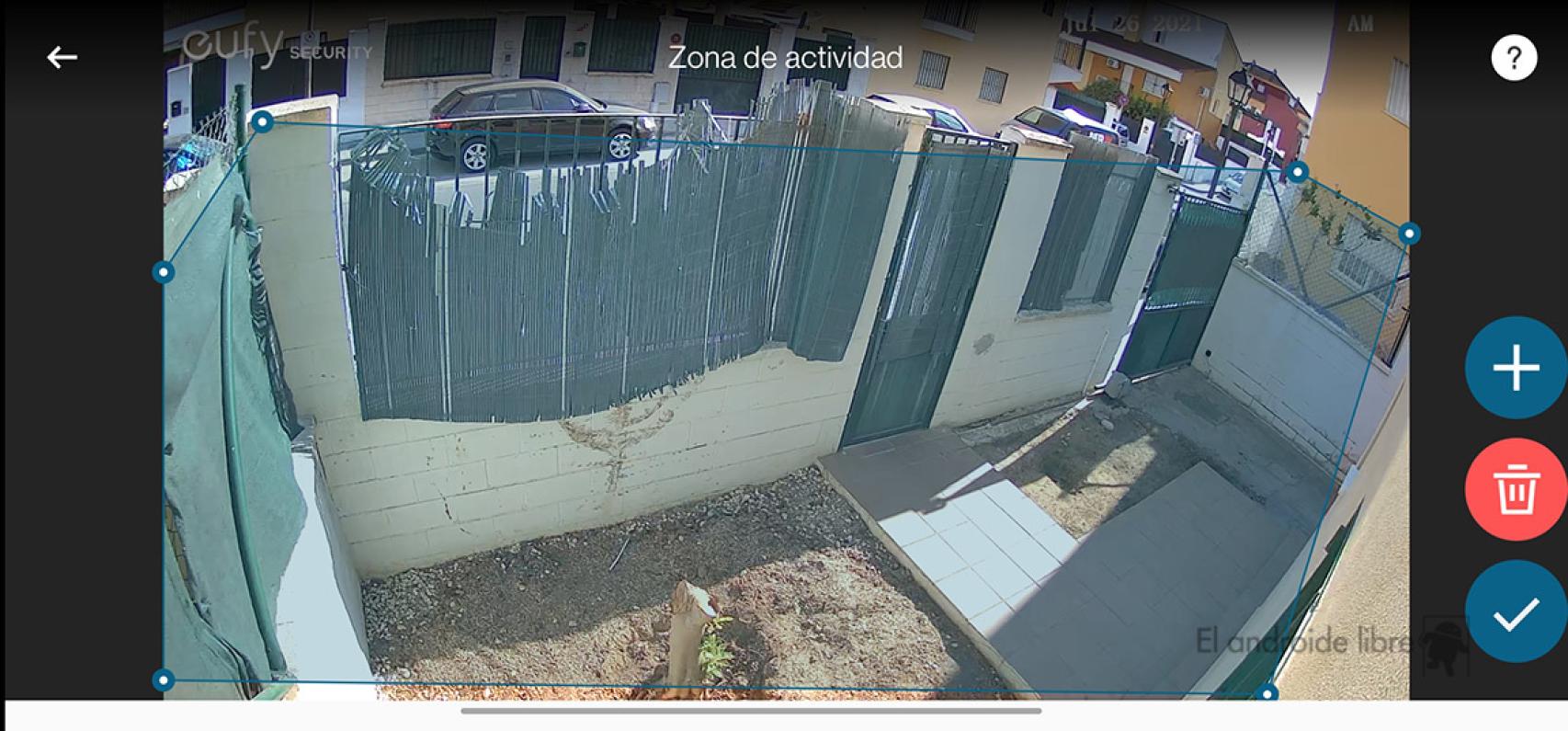 Connection to the home network is made by Wireless, although with the 2.4 GHz protocol we would have liked it to be compatible with the 5 GHz one as well.
It gave us a headache when using smart grids that mix the two frequencies, but after a few tries we got it installed fine. We saw that after a power cut and the camera came back up, it successfully connected to our router again.
It is important to note that in the viewing area of ​​the camera we can choose the area where we want to activate the alerts. This makes it possible to exclude, for example, a sidewalk that appears in the field of view.
It is also important to note that this camera has a Mermaid It is activated if we have configured it when it detects someone in the assigned area and sentry mode is active.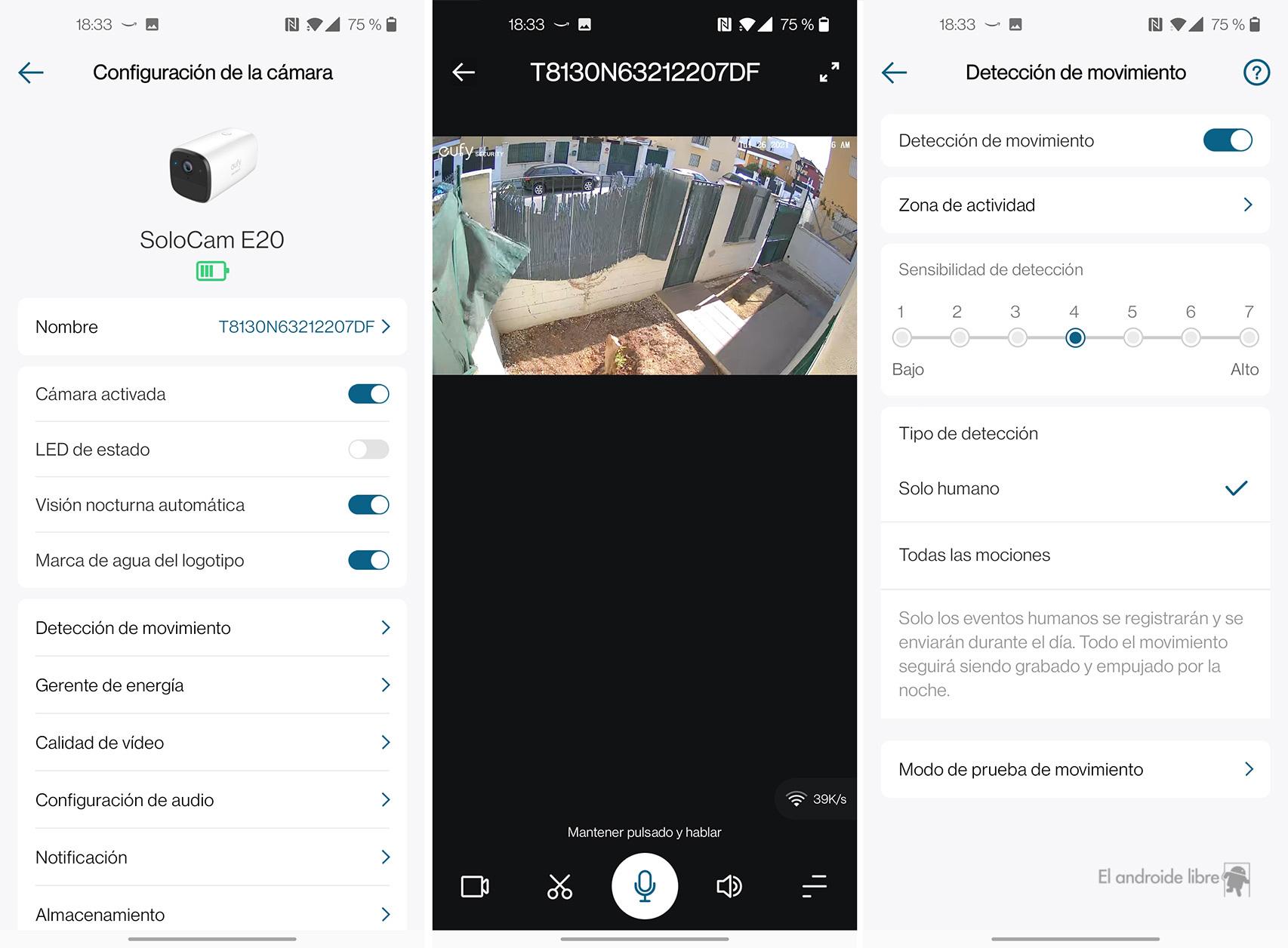 That we failed to get it to work is related to google assistant. That is, the linking process is straightforward, but after giving the order to show the camera on a screen with Chromecast, the system indicated that it was not possible.
We don't know if this is a firmware bug, but eufy should fix it. It's also compatible with Alexa, although we haven't checked that as we don't have screens with the Amazon Assistant.
Artificial intelligence detection
Another important element of this camera is that it is able to know what kind of intrusion is occurring in the area to be detected.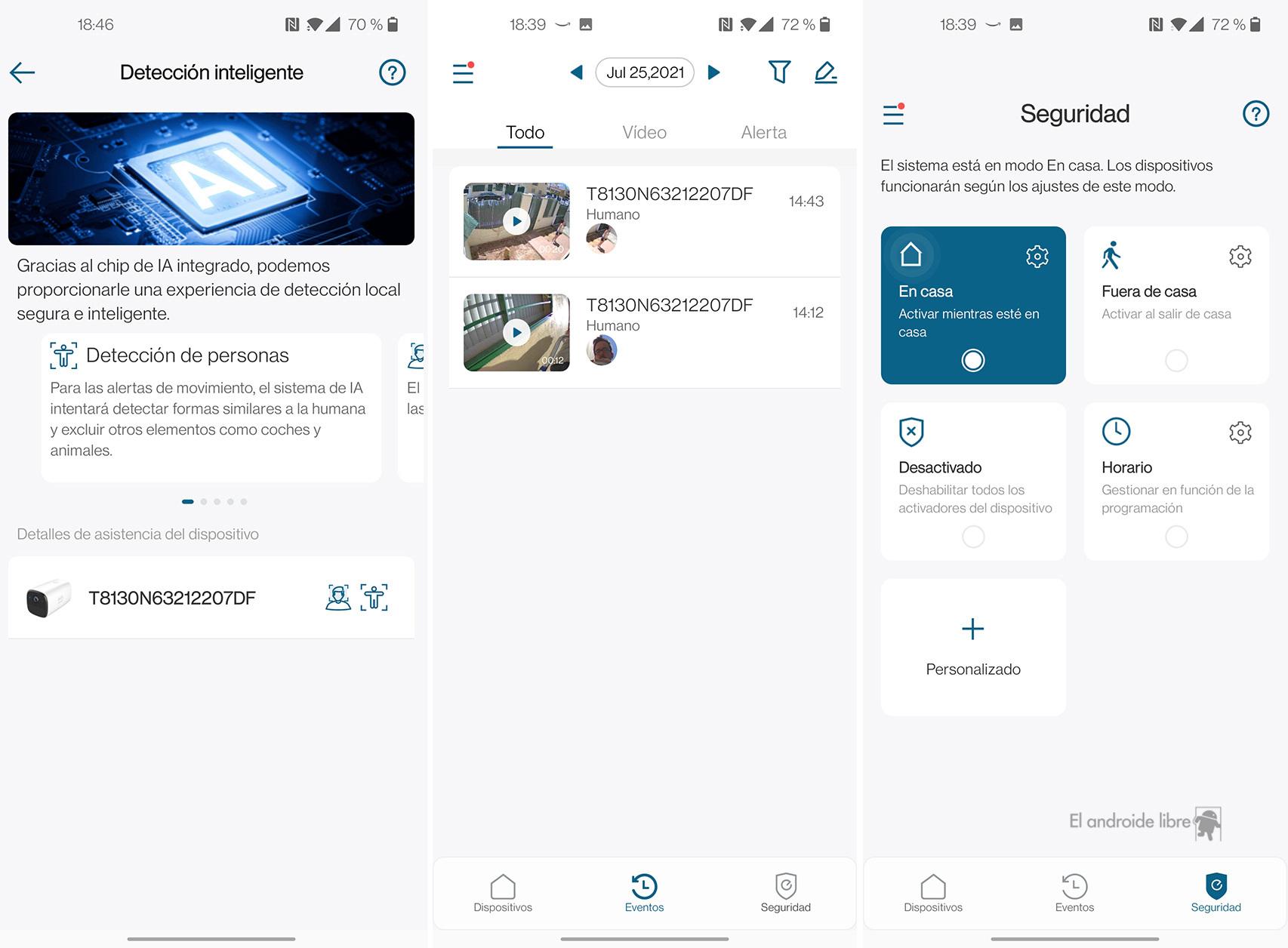 We can make it activate the alarms when it detects movement, or do it only when a person enters. It was interesting for me to prevent the alarm from going off because there is a cat in the yard.
You can also differentiate the people who appear in the scenes by organizing the video clips in the mobile app.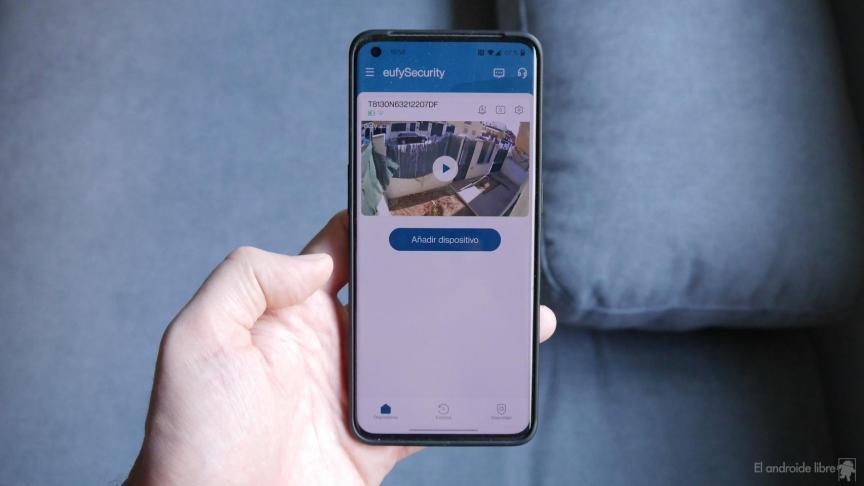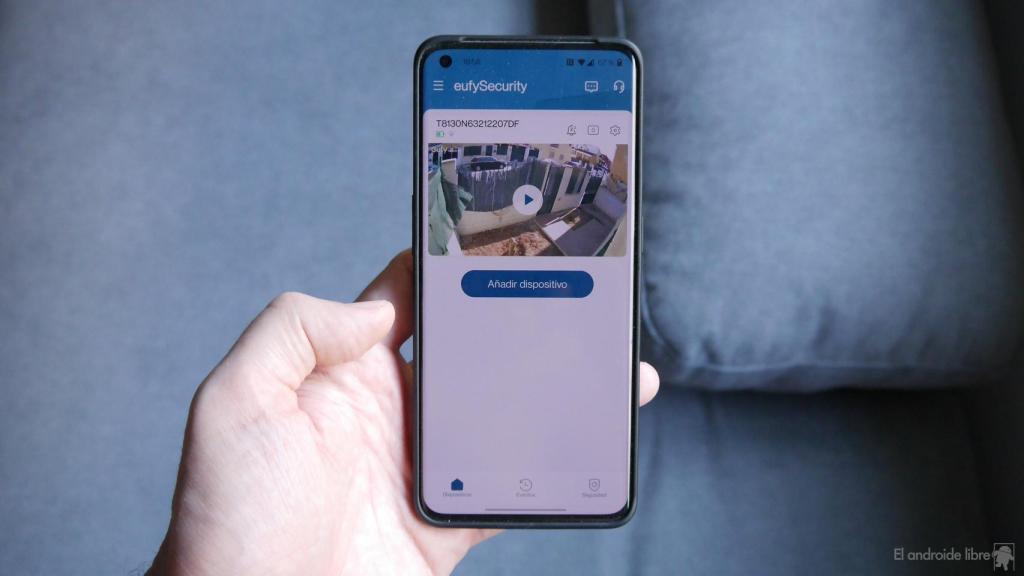 Image quality isn't the highest we've seen in a camera, but FHD resolution is good enough. In fact, the resolution is the biggest difference compared to the eufy SoloCam E40, which uses a 2K sensor.
In addition, we can zoom with our fingers on the display screen of the mobile to enlarge an area.
Of course, there is night vision, which allows us to use this camera also when there is little or no light outside.
Local s torage
One of the strengths of this camera is that you can use its 8 GB memory to record certain moments. This is something that other systems do not allow without going through a monthly payment.
With the E20, it is possible to have certain clips in the camera, then access them from the mobile, downloading the videos to be able to review them or send them.
Control from the app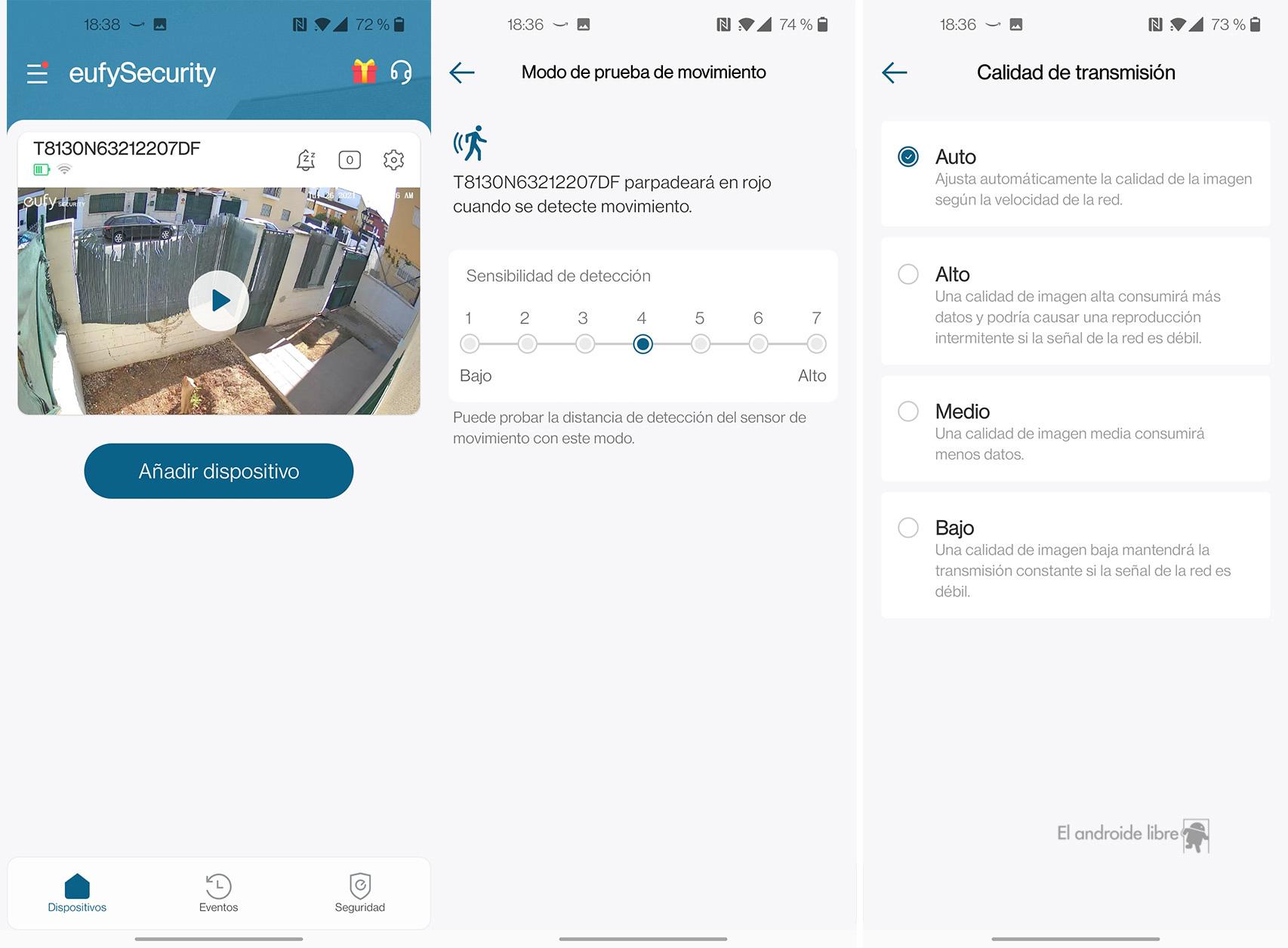 The Eufye app is one of the biggest surprises of the analysis, and the hardware convinced us.
There are a lot of options available to us, but the interface is not overwhelming and we can start using it almost after taking it out of the box and creating a user for ourselves.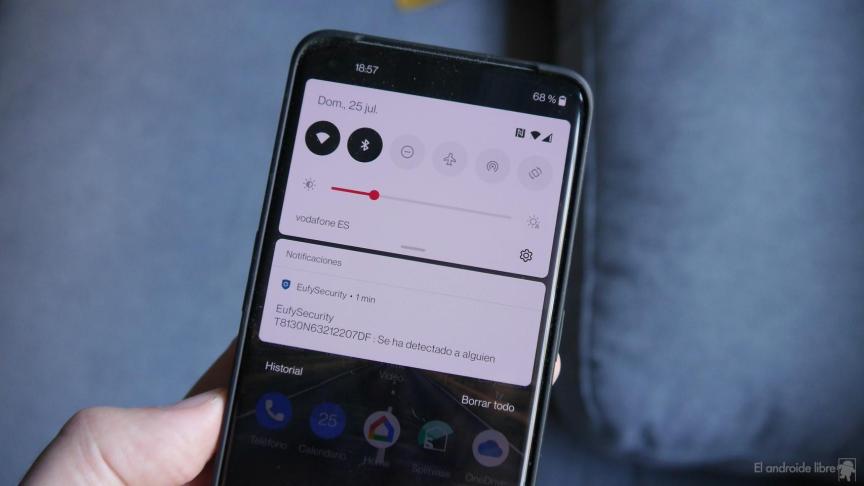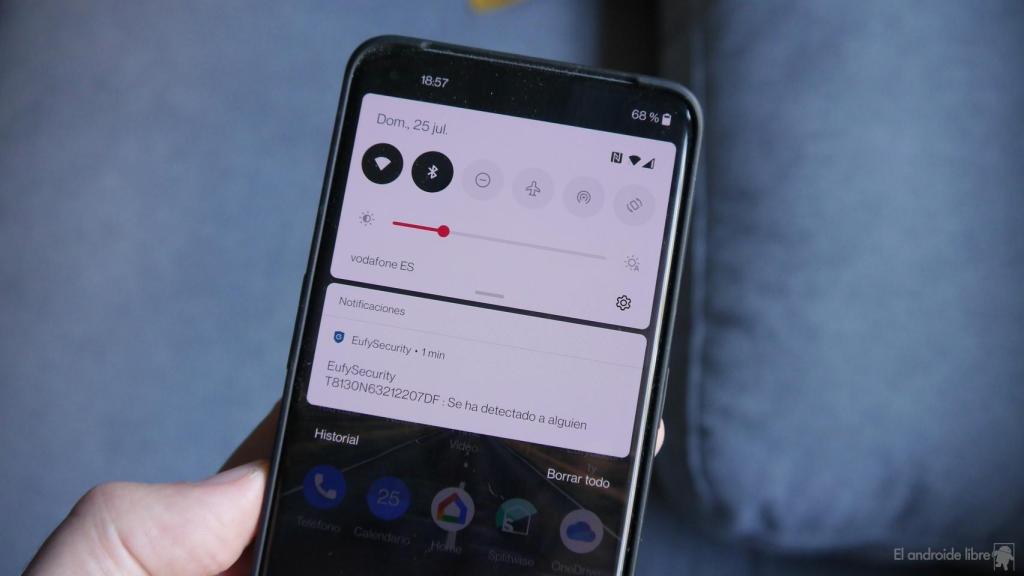 We can modify the sensitivity of the camera, the detection zones, configure different scenarios to activate them manually or program a schedule. We can even activate the night vision mode only when there is not enough light. This is not the case in our case since the lampposts illuminate the patio even at night.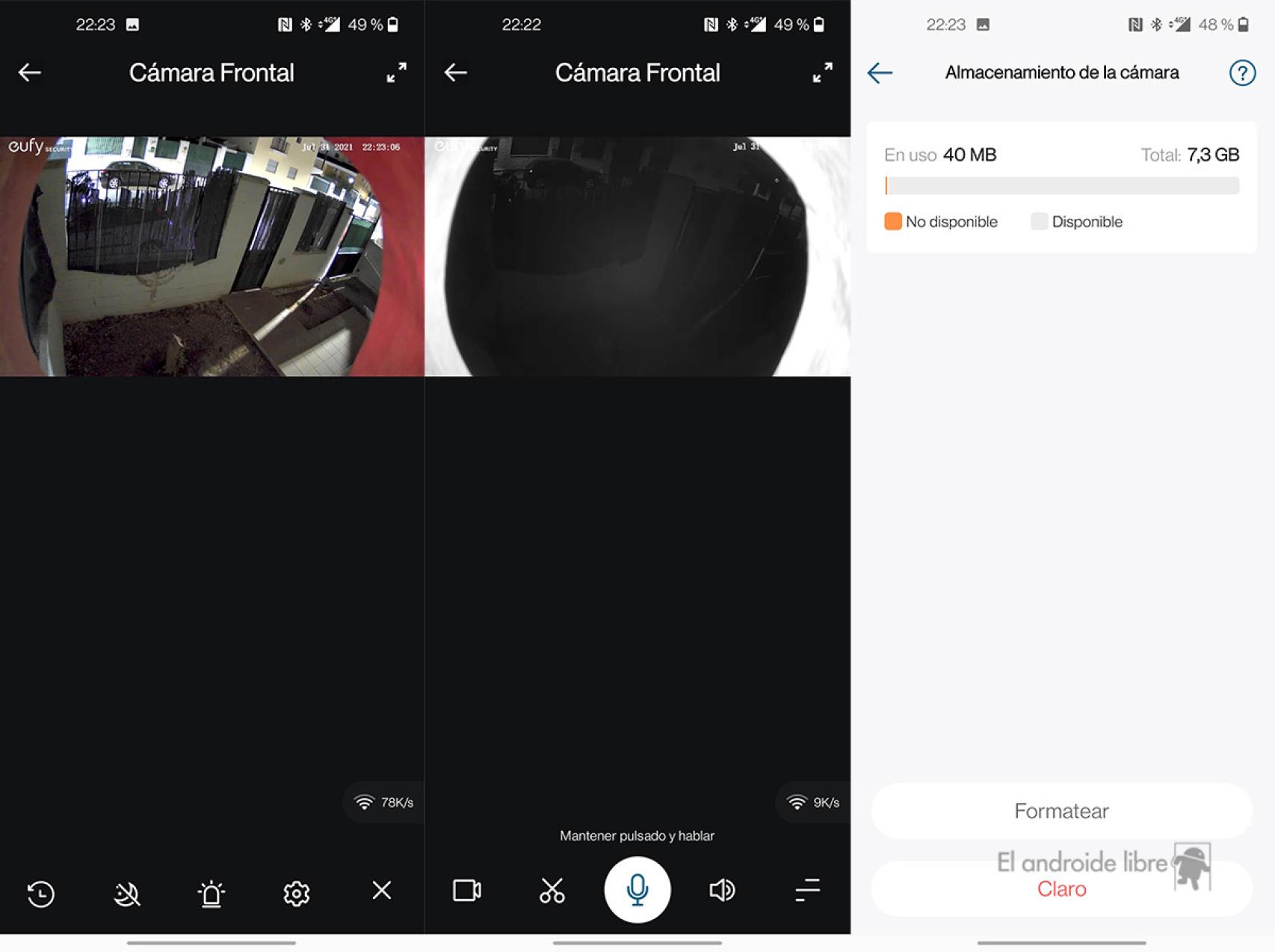 In the app we can activate the microphone to establish a conversation with the person in front of the camera. It also has a speaker for that person to listen to us.
A very reasonable price
Everything that is mentioned would not be so relevant if it were not for the price of this camera which is low, especially given the solutions of Google or Amazon with respectively Nest and Ring.
The eufy SoloCam E20 it costs 99.99 dollars and it's a very complete camera that allows us to create around it an ecosystem of new cameras and accessories in case we want to expand our security system.
This is the key because it will be up to us to increase the expenses with new cameras if necessary since we will not have to pay any type of monthly subscription.
Buy eufy SoloCam E20 on Amazon
Follow the topics that interest you
.