A little over a year ago we were able to test the Amazfit GTS 2 Mini, one of the company's watches designed for those who do not want a large model. At the beginning of the summer, the company announced its successor, the Amazfit GTS 4 Mini. We have been using it for a few days to tell you about the evolution of this connected watch.
Features Amazfit GTS 4 Mini
Colors
Green, pink, white and black.
Filter
1.65″ AMOLED display.

Resolution: 336 x 384 pixels.
Technology
Accelerometer.

blood oxygen

Heart rate sensor.

Gyroscope

.
Weight and height
Size: 41.8×36.66×9.1mm.
Weight: 31g.
Others
More than 120 sports modes.
Autonomy
Battery: 270 mAh for 2 weeks of autonomy.
a similar design
The new Amazfit watch is very clearly inspired by its predecessor, with a similar shape and a very contained size. This was the essence of the business in this c ategory, so it's no surprise that they remained continuous.
Where there are changes, for the better, is in the materials. The perimeter frame, silver gray in the model they gave us, is metal and not plastic like in the GTS 2 Mini.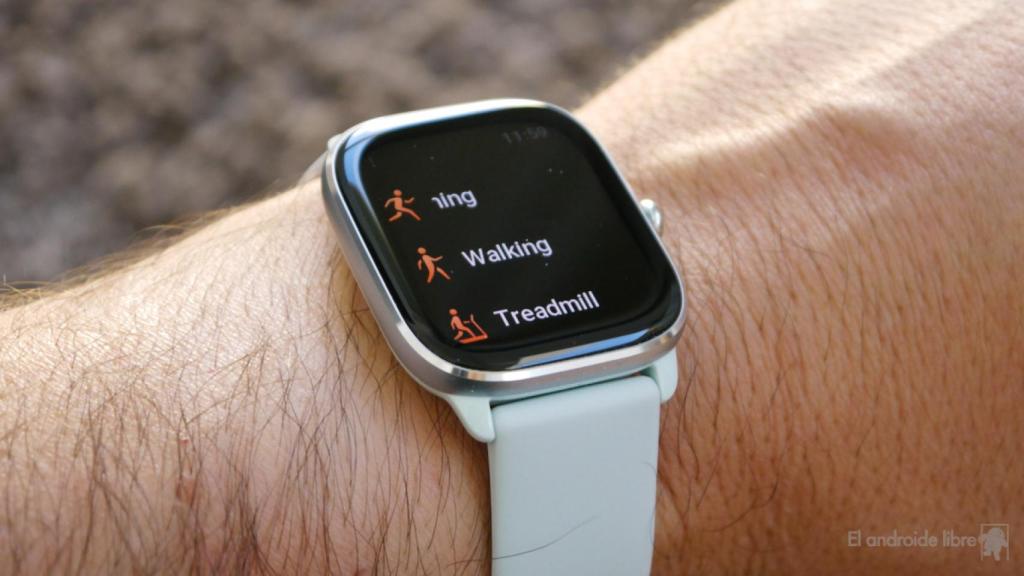 We cannot say that it is not noticeable, but it is shocking that the lower part is not made of the same material, but of the same color as the bracelet, which visually prevents us from changing it and opting for another unless we don't care if that water-green element stays there permanently. And yes, this also happened in the previous model.
The screen has increased in size, but it remains small, as expected in this model. In fact, this is its most distinctive feature.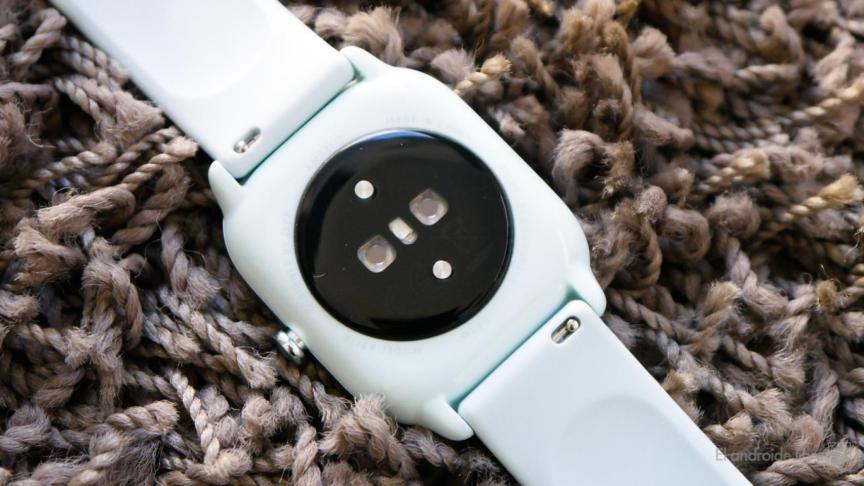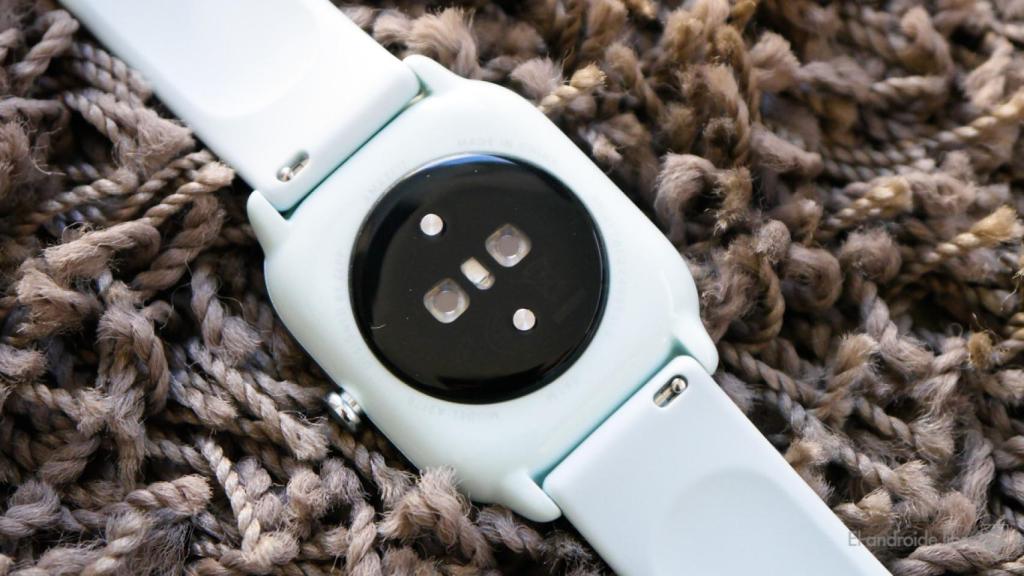 The weight is 19 grams without the strap and just over 30 grams with it, making it one of the lightest watches we've ever tested. The water resistance is 5 ATM, that is, we can submerge it up to 50 meters without problems.
Bigger screen and with AoD
Designing a small clock limits the novelties that can be put on the screen, but that does not prevent improvements.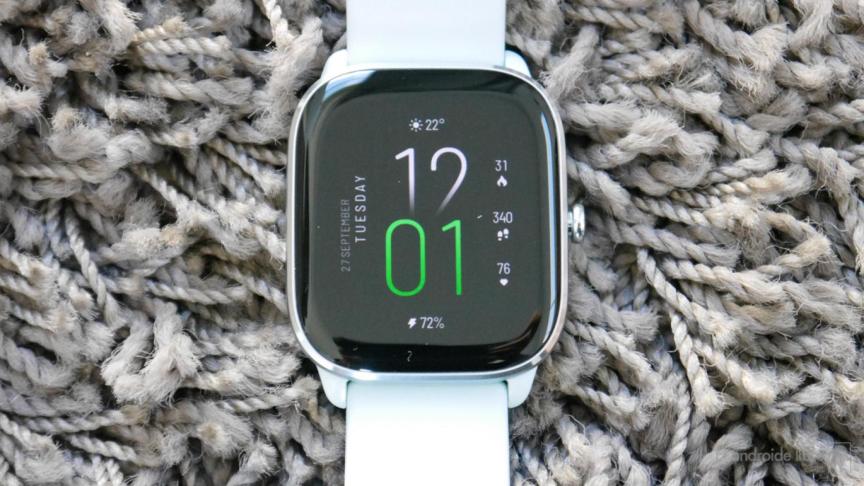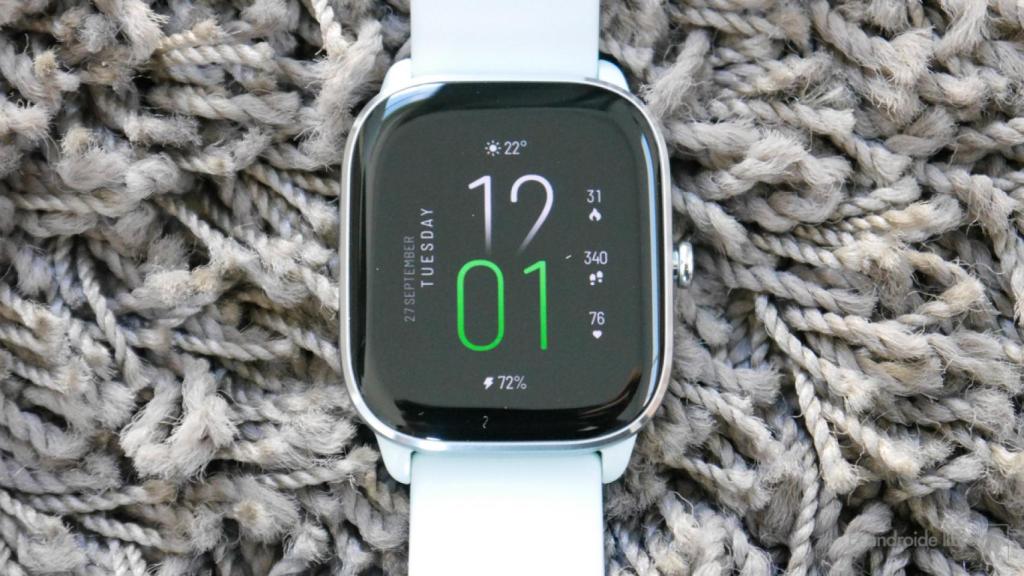 This GTS 4 Mini has a diagonal of 1.65″ with an HD resolution of 336×384 px and OLED technology. The biggest novelty is that we now have the possibility of having an always-on display, although this affects autonomy .
This mood screen is in color and you can keep the cover design or choose a specific design.
Typical features…and a few more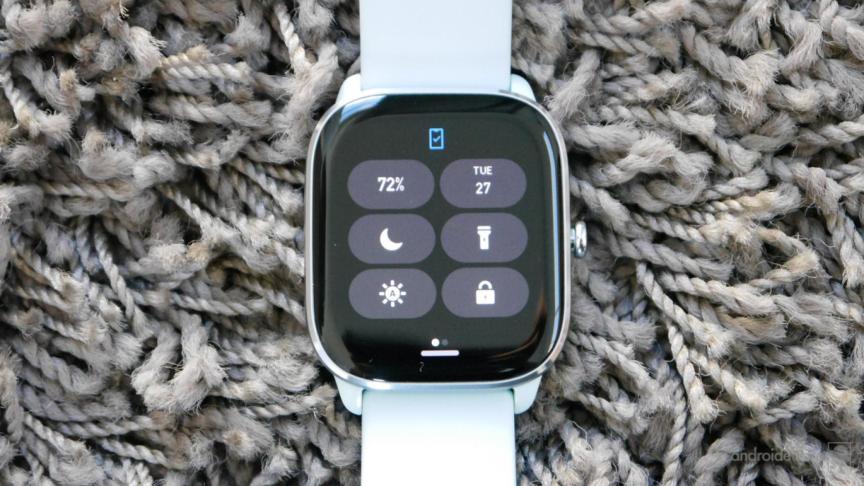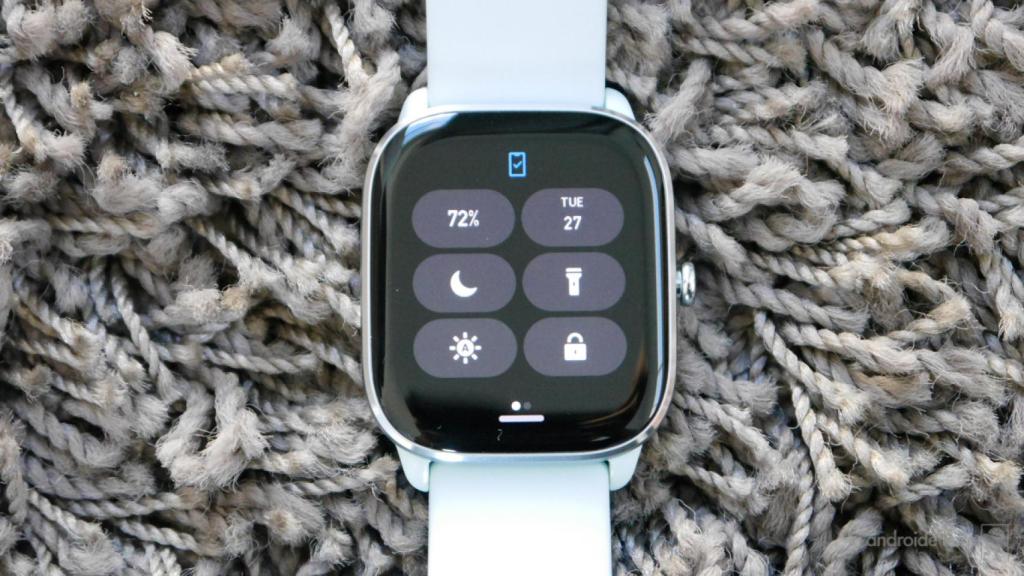 This watch is designed to meet the basic needs of most people. It was not designed for athletes or power users, but for those who want to keep track of their health data, who play sports in an amateur way and who appreciate having notifications on the wrist.
We have 24 hour monitoring of heart rate, blood oxygen saturation and stress or enhanced GPS positioning. In addition, it has up to 120 sports modes that we can measure, 7 of them with automatic recognition.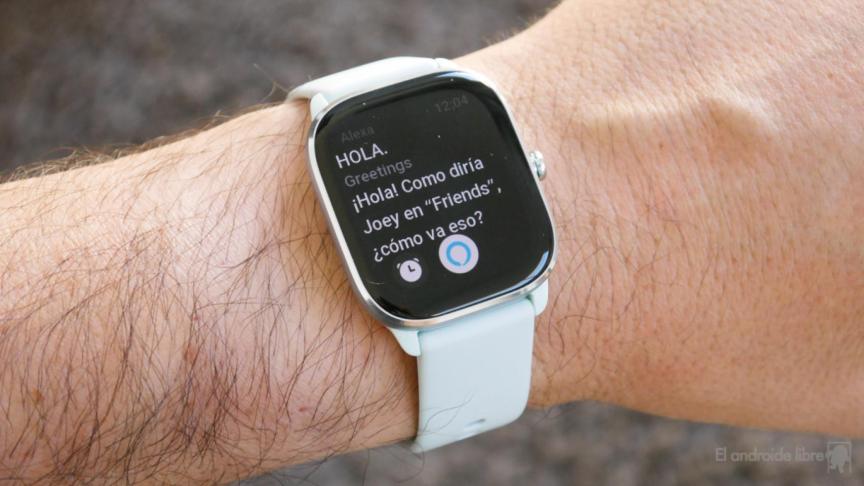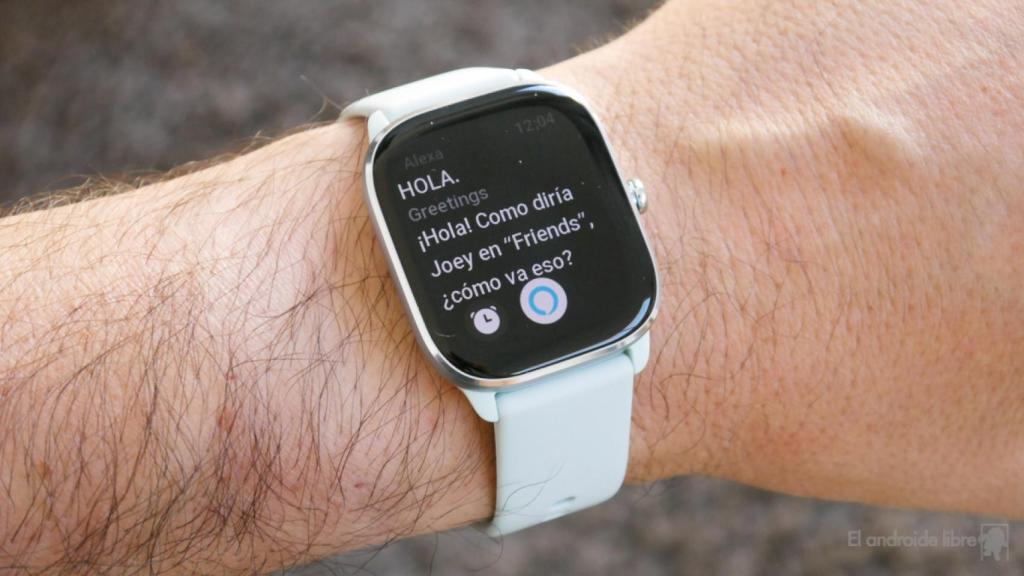 All this is allowed by the Amazfit GTS 4 Mini, as the previous models allow. But there are two things you don't usually see.
Although it is a watch without an operating system like Wear OS, the Amazfit GTS 4 Mini has Alexa, And it works very well. The only thing we have to keep in mind is that the microphone has a limited range and you have to speak close to the clock. Still, I found it very interesting.
In addition, Zepp OS, the lightweight operating system used by this device, allows install simple apps from the clock app, although we're talking about things like reminders, dice roll apps, GPS directions and things like that, nothing particularly complex.
What we don't have is a speaker to be able to make calls. The notification of the same works perfectly, but we cannot respond. We guess it's a matter of space, being difficult to install a speaker in such a small body.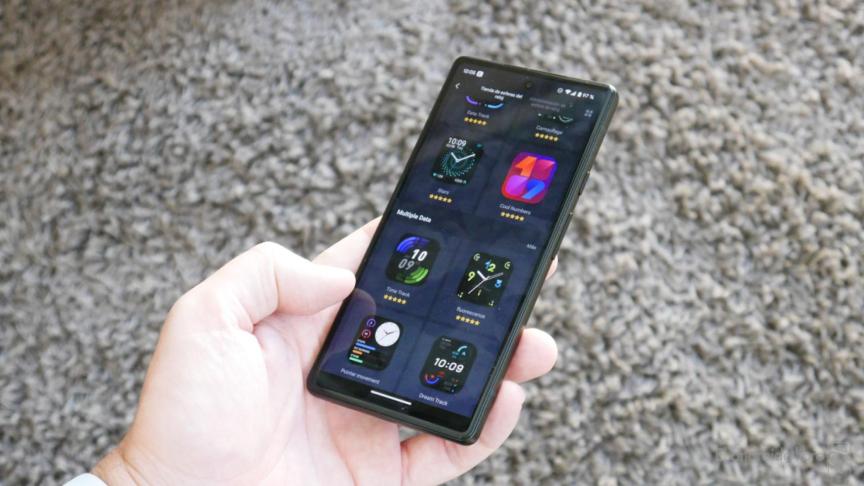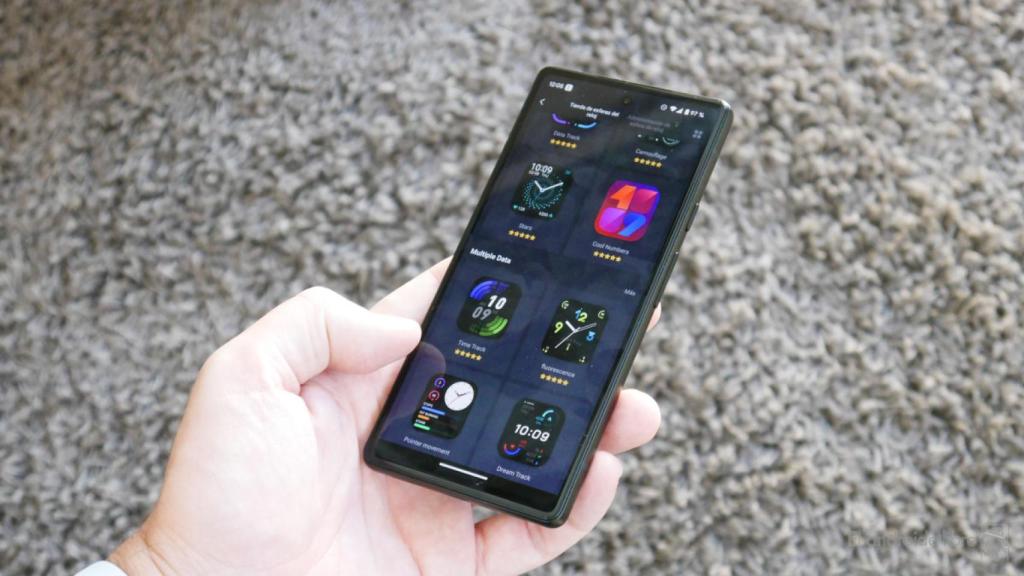 And yes, the bug of the previous model which prevented having more than two faces stored in the clock has been fixed. Some of them are editable and some are animated.
Autonomy is much higher
The brand boasts that this watch has a battery life of up to 15 days. It might not seem like a high number, plenty of other watches have it, but considering its size, it's quite the wonder.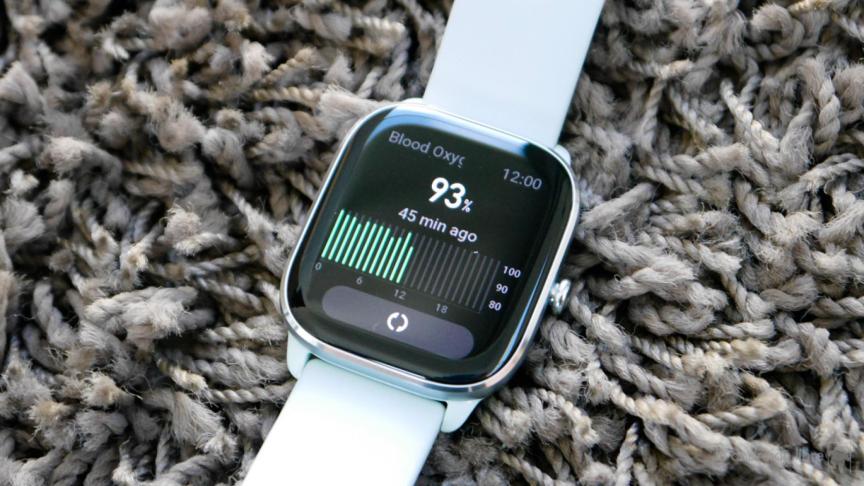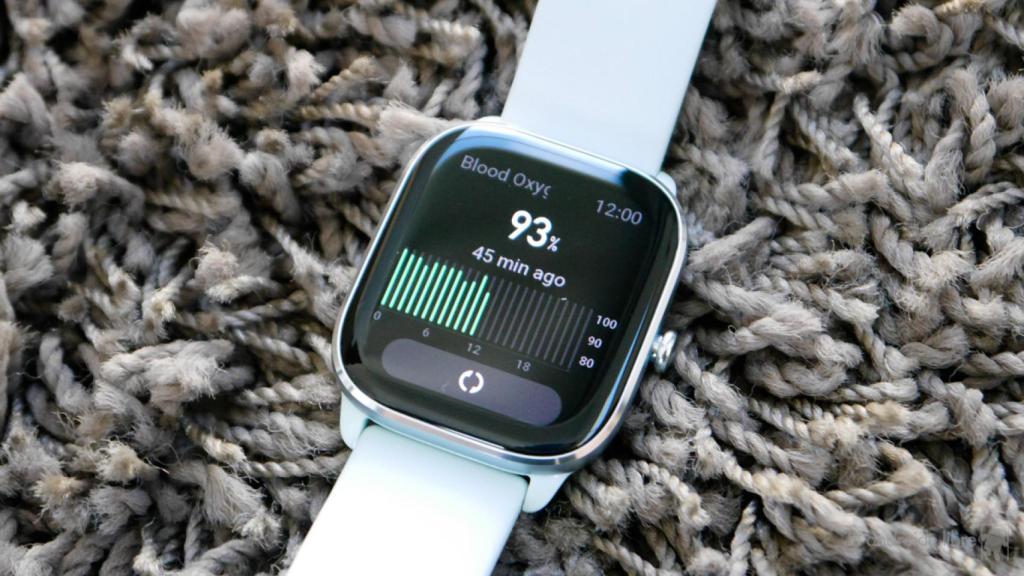 The reality is that we have reached these 15 days, and even exceeded them, at least in the use we have made of them.
We left active heart rate monitoring, call alerts, notifications, some alarms… The result is that we have to recharge it every two long weeks, that is we have doubled the autonomy of the previous model.
The GTS 4 Mini got better without increasing in size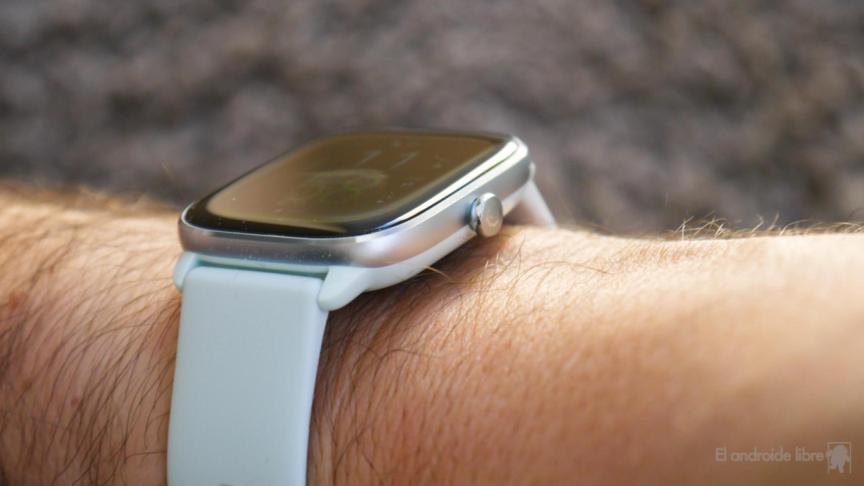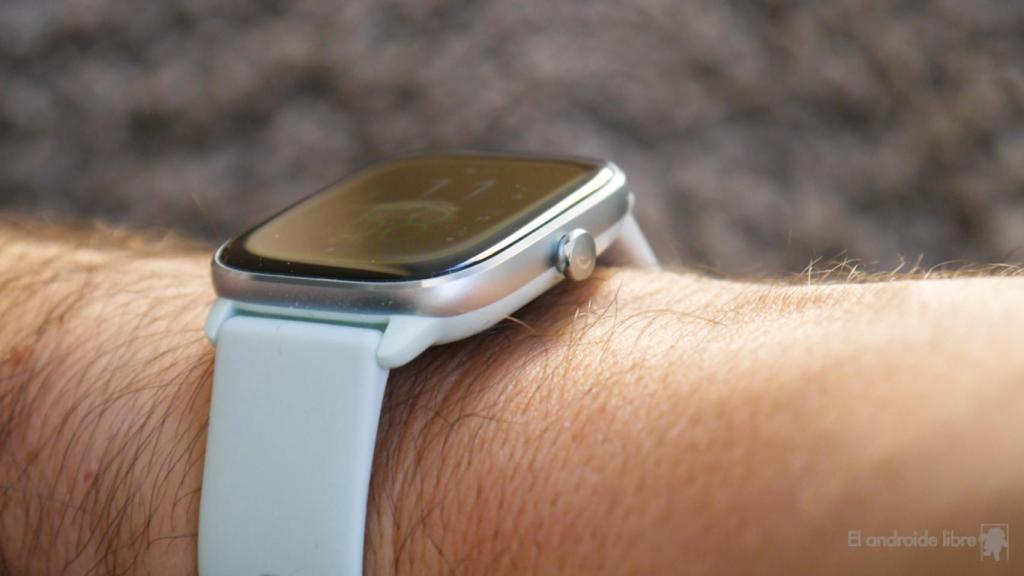 Amazfit knows that small watches are a big niche market, and that's why it launched this Amazfit GTS 4 Mini. The essence is the same as in previous models, but we have a better screen, better battery and a more mature operating system.
The price of this watch is 99.90 dollars, a reasonable cost since, although it does not have all the functions of models with complete operating systems, its autonomy is much greater.
You may be interested
Follow the topics that interest you