It is more and more common to see mobile manufacturers diversify their product catalog. The last to do so was realme, who after launching accessories such as headphones or surveillance cameras brought to Europe its first smart vacuum cleaner, the Realme Techlife robot vacuum.
This product is part of the Tech Life strategy, which aims to create an ecosystem of smart products interconnected through the realme Link app, which we talked about earlier.
A world-class vacuum cleaner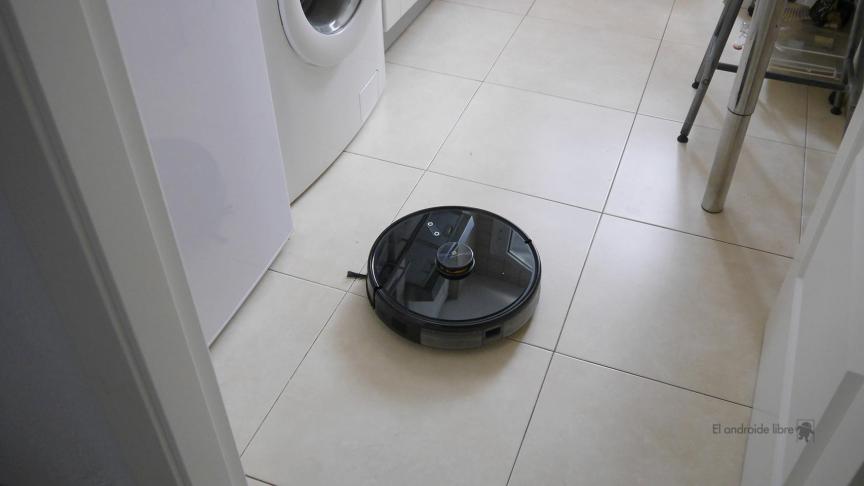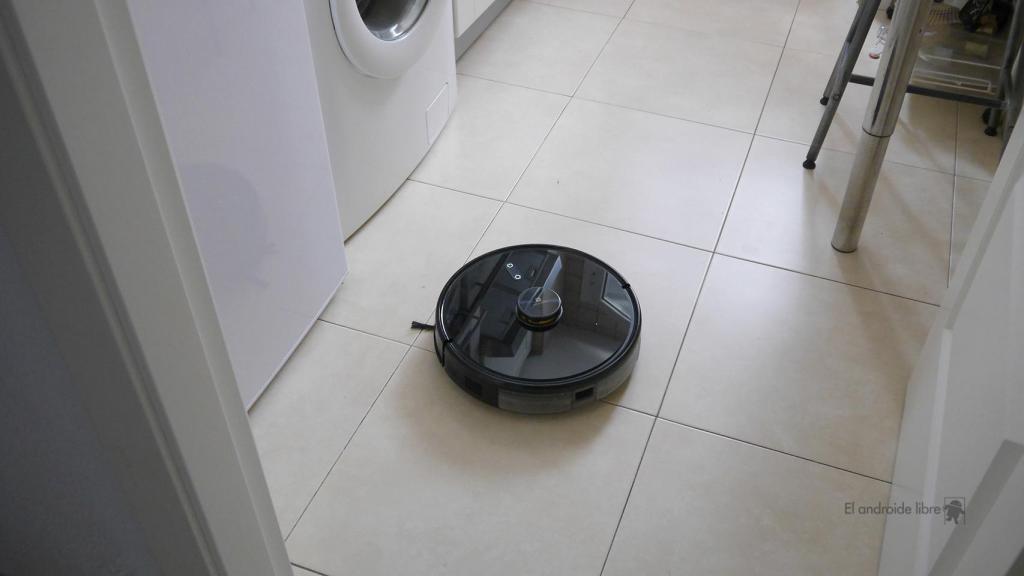 The first thing that emerges is that I am indeed presenting a product whose price is not one of the lowest on the market. That is, if we look at vacuum cleaners that are controlled from an app, there are some cheaper than this realme Techlife Robot Vacuum, but it is not a failure.
The brand has decided to bet on what is currently one of the best technologies for this type of product, the Lidar. Thanks to this sensor, the vacuum cleaner is able to literally map the house and know where it has been, as well as where it has not, so as not to leave a corner without sweeping.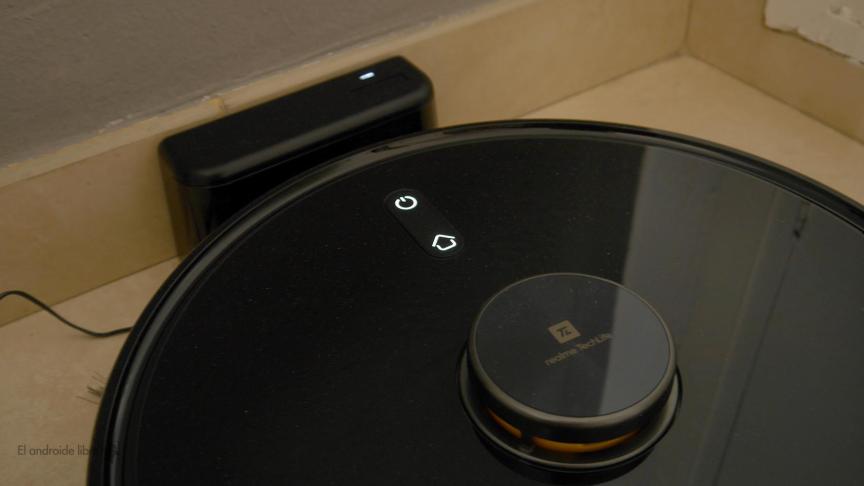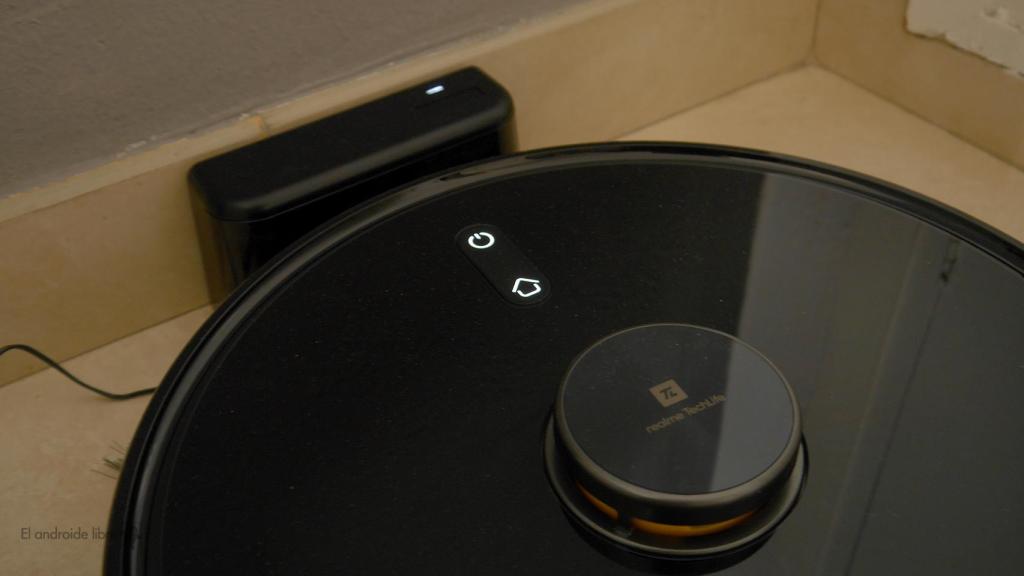 This is a radical change from simple vacuum cleaners that simply roam around looking for lint and dust. The difference between the two is notorious and this explains the price of this product which, apart from promotions, is in 379 dollars.
The design is very similar to other vacuums, and it has a roller and two cleaning brushes, which feed whatever is on the floor into its tank. This can be emptied easily by extracting it from the back.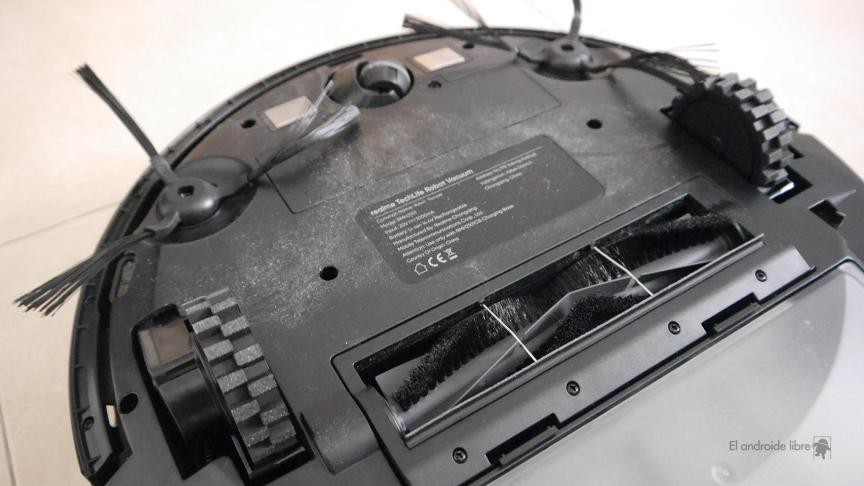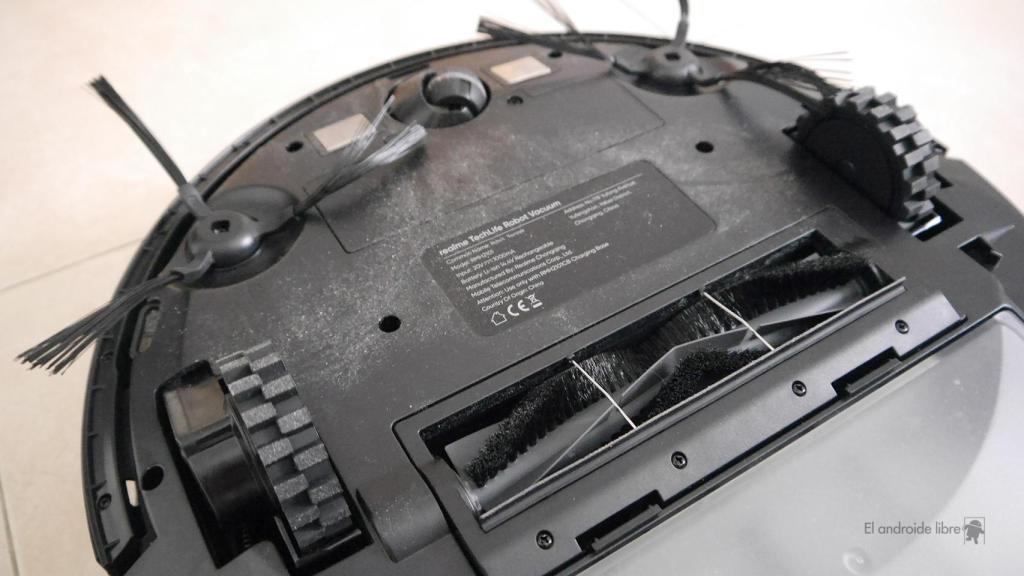 There is a very functional detail in the charging base: cable can be connected on either side, allowing us to put it on the side of the outlet that we want, without having cables giving the container. I wish this was seen in more models.
In terms of cleaning speed, it took 50 minutes to clean the floor we tested it on, with a cleaned area of ​​33m2. He used 23% battery for this.
At the end of the cleaning, the robot will automatically search for the base, although on some occasions it has taken longer than usual to find it. Notice, the glossy black color of the top cap retains dust just as much as the vacuum cleaner itself. Within 24 hours it was already marked with small spots, maybe a gray tone would have helped.
One app that controls everything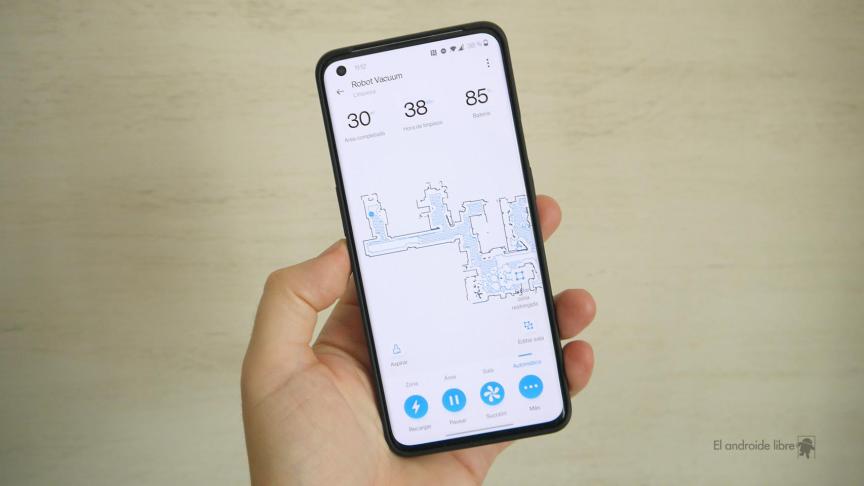 The app is one of the key elements of this product. It allows you to activate the vacuum cleaner, but also to segment the plan of our house to be able to clean only certain rooms.
If necessary, we can establish prohibited areas that the vacuum cleaner will not enter, for example if we have a room full of devices and cables, where it will surely encounter insurmountable obstacles.
As a good smart vacuum cleaner, we can program the cleaning routines, in addition to activating it or sending it to the charging base using the voice assistants
from Amazon and Google.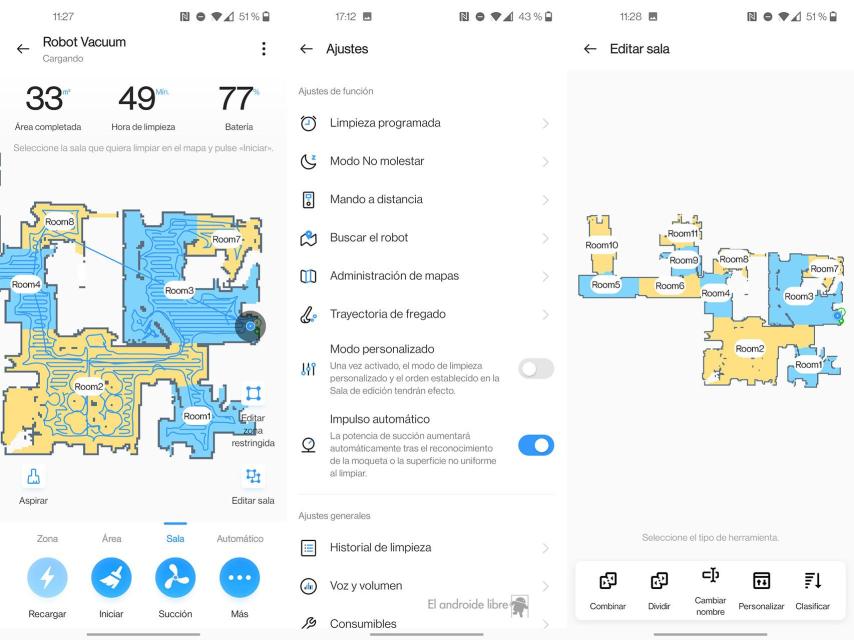 In addition, we can change the parts within the application, setting the cleaning level of each of them, both for vacuuming and cleaning with water, although for this we would have to purchase the pack sold separately.
In the app we also have a nice addition, a Control command move the vacuum cleaner exactly where we want to pick up something that has been spilled.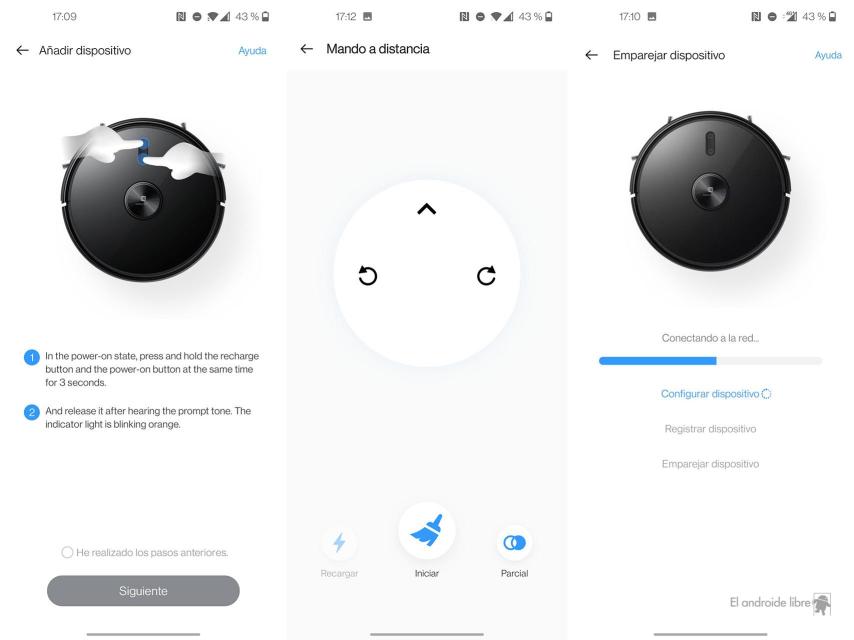 It's a shame that the voices that exist are all in languages ​​other than Spanish. At least we should speak Spanish, especially since not everyone understands English.
Cleaning experience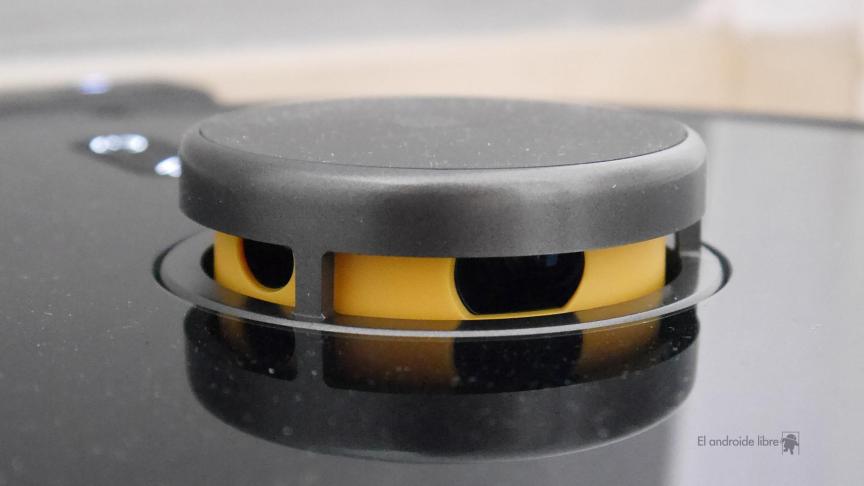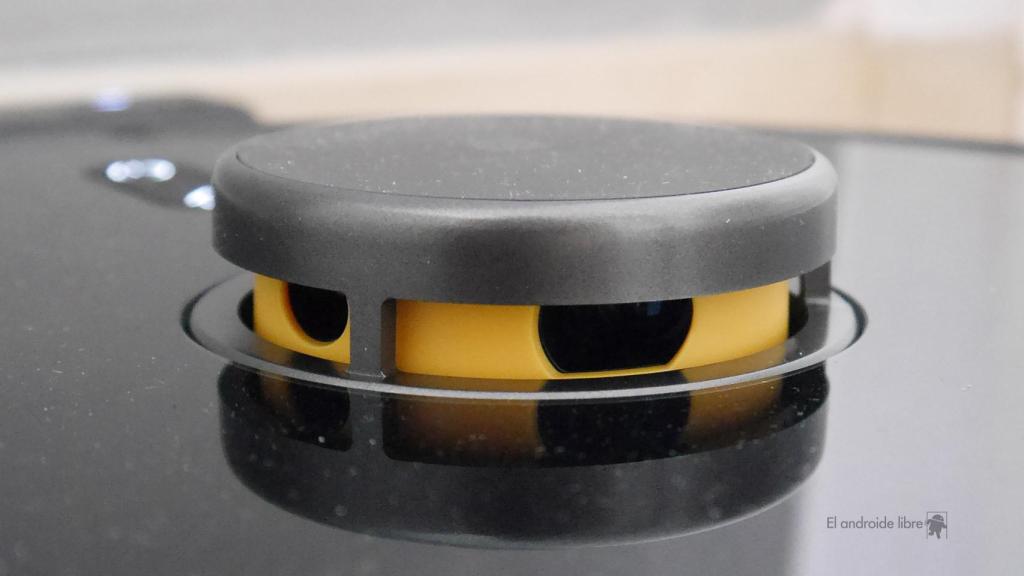 One of the aspects that caught my attention the most about this vacuum cleaner is that it is able to activate the different suction modes depending on what it detects. So, it is not uncommon that when vacuuming you suddenly hear the volume of the sound emitted by the vacuum cleaner itself increase, as it has passed through a dirtier area and gave more power to the motor. This is something that is appreciated and that balances noise (which is not particularly loud) effectively.
As for the aspiration, this is what is expected, with a suction power approx. 3000 Pa, the same as some rival models have but superior to others, which sometimes cost even more than this one.
Unsurprisingly, the corners are the hardest part to clean, but the two helix-shaped brushes get the job done. This is where the programming comes in and if you go through it on a daily basis, it is sure that the lint does not accumulate in areas where it is difficult to access.
As for the obstacles, we have seen how well it works, although like the rest of robots of this type it can have problems in some chairs or armchairs with a too flat foot, as you can see in the photo.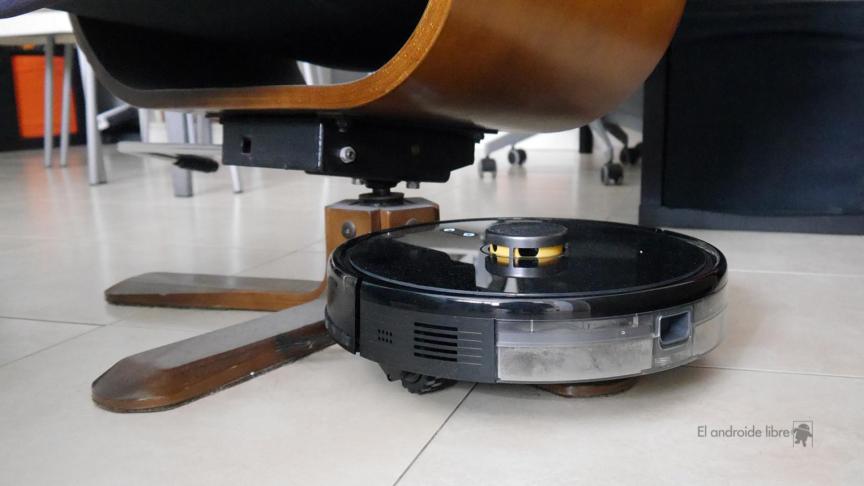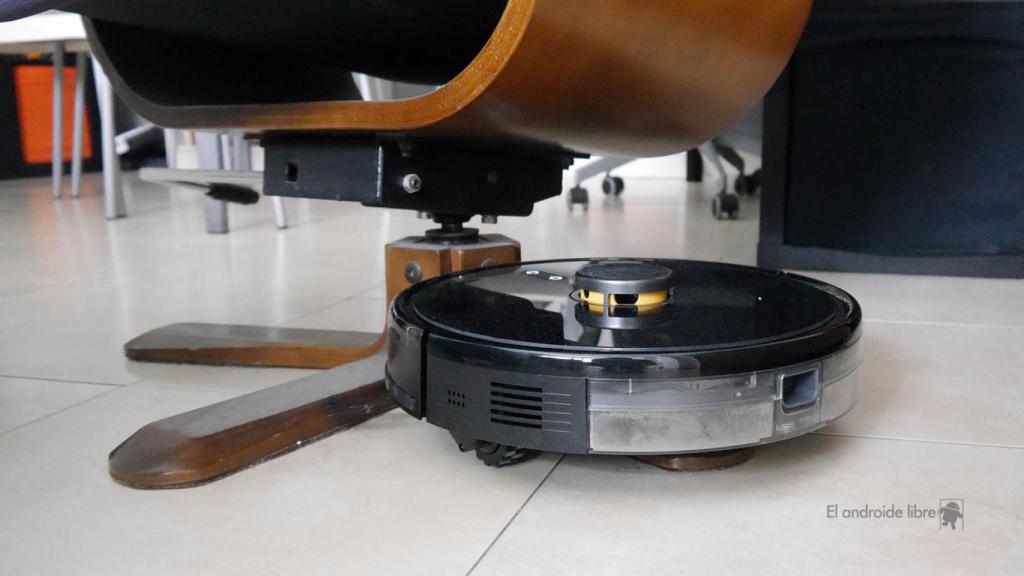 The manufacturers themselves indicate that you leave the room by picking up cables and floor elements such as slippers, but personally I also recommend that you leave this type of furniture in a position where it does not bother. Of course, the normal thing is that there aren't any in many homes, so that's not a serious problem either.
conclusion
Although we liked the Techlife robot vacuum a lot, although there are some details that could be improved upon, such as do not bring the scrub pack in the retail box. In these prices, this is something that should be taken for granted.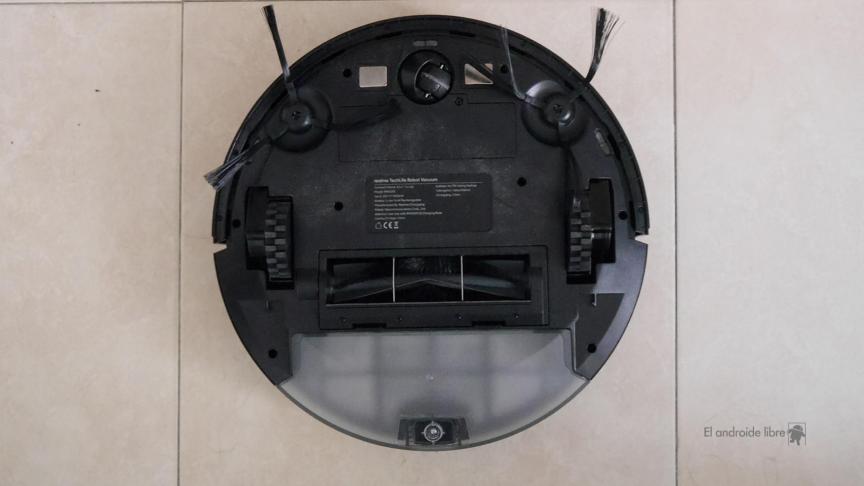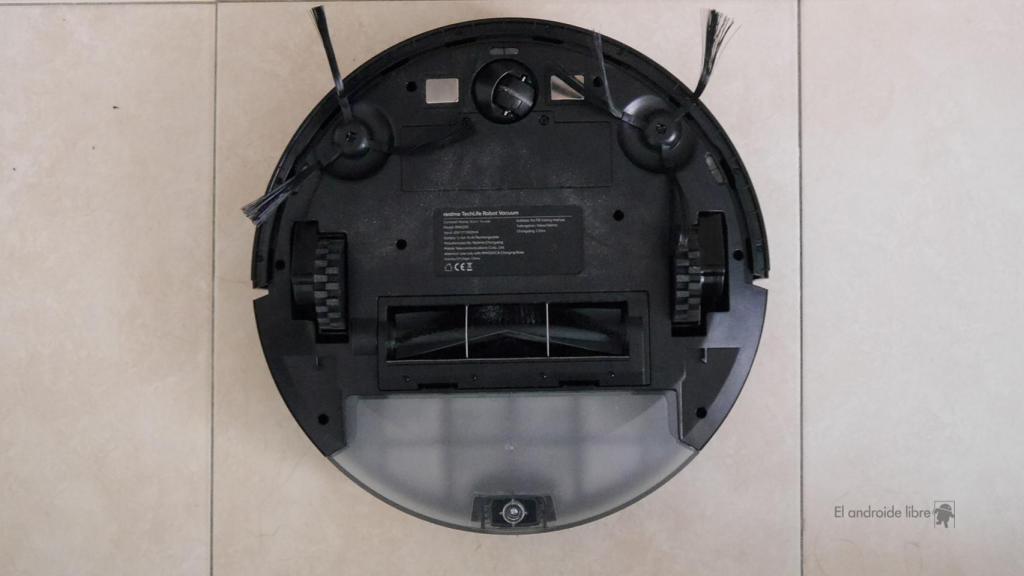 On the other hand, the price is correct compared to its competitors from Roomba or Roborock, but really, it has put a lot of emphasis on offering cheap products on its mobiles and it seems that it has not succeeded. the same way this time.
Despite everything, we are faced with a solvent vacuum cleaner that cleans well, has laser mapping technology (this is essential) and which for what it costs is more than enough.
Buy realme Tech Life Vacumm in the official store
.