Millions of people in Europe have an account on a social network, such as Facebook, Instagram or Twitter. Every now and then new social networks appear, such as humit (with a small letter). It's a social network that focuses on music.
The purpose of humit is that you will be able to share and discover new music. It's a good way to discover songs that may be to your liking or interest without having to search for other apps.
Share and discover new songs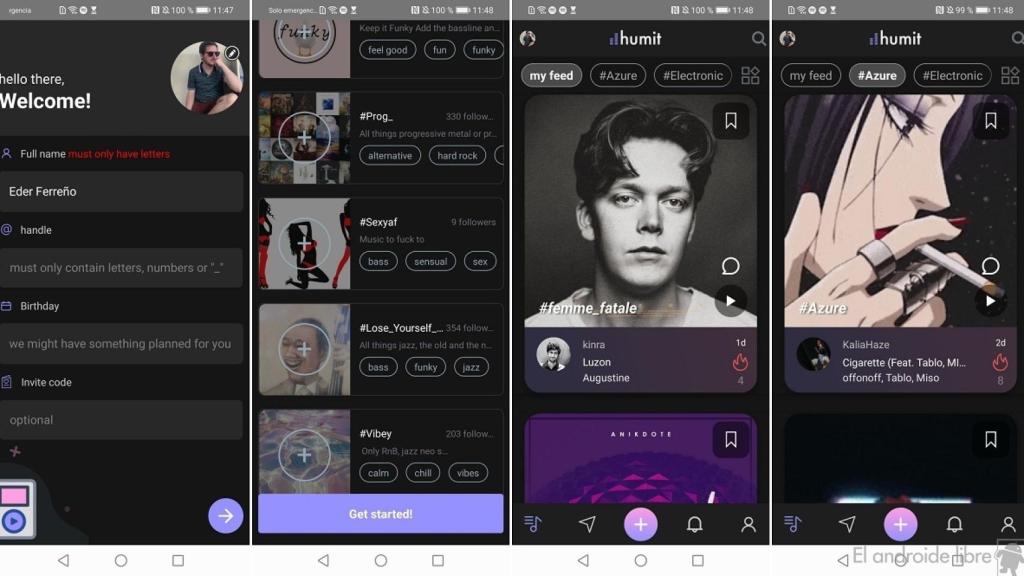 humit is a social network with which you can share and discover new music. The idea is very simple: you can share a little snippet of songs you like in this app. This fragment, called hum, will be visible to other users who follow you in the application.
People can also use these snippets to remix or create music from it. At the same time, you can discover similar songs or other genres, so that you can know more songs in an easy way. The app seeks to make the process easier than in streaming apps like Spotify or Apple Music.
In a nutshell, you can contact other users, private chats are available in the app itself. This way, you can always talk about music or exchange recommendations with other people. It can help you discover new music in an easy way.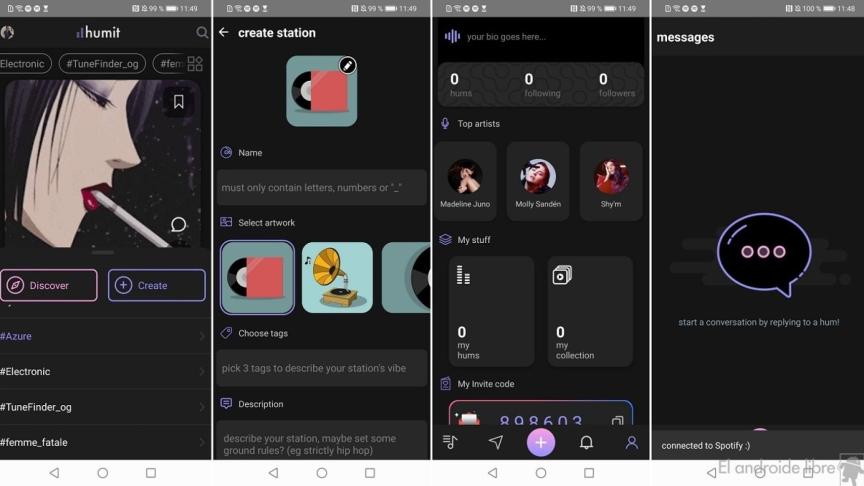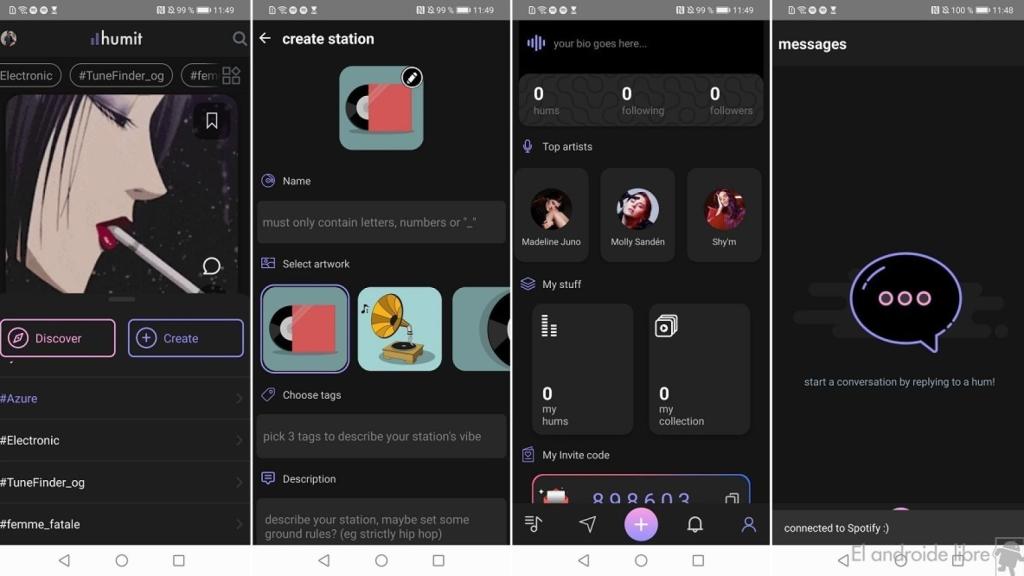 The idea of ​​this application is very good, in addition, it has a very easy to use interface. The only problem is that the the number of users is still low, you might not be able to discover too much music yet, but that number will surely increase over the weeks.
How to download humit on Android
humit is available in the Play Store, where we can download it for free. Inside, there are no purchases or advertisements. You can download it at this link.
.