If you use your mobile for work or if it is only a important tool in your daily life, the best thing you can do is order and optimize each section – like games – to reduce the time it takes to complete your tasks.
This way you will spend less time using the mobile, and Shortcuts pinned to a shortcut manager is an incredibly powerful tool for saving time when opening apps and accessing their features.
Create shortcuts to make your life easier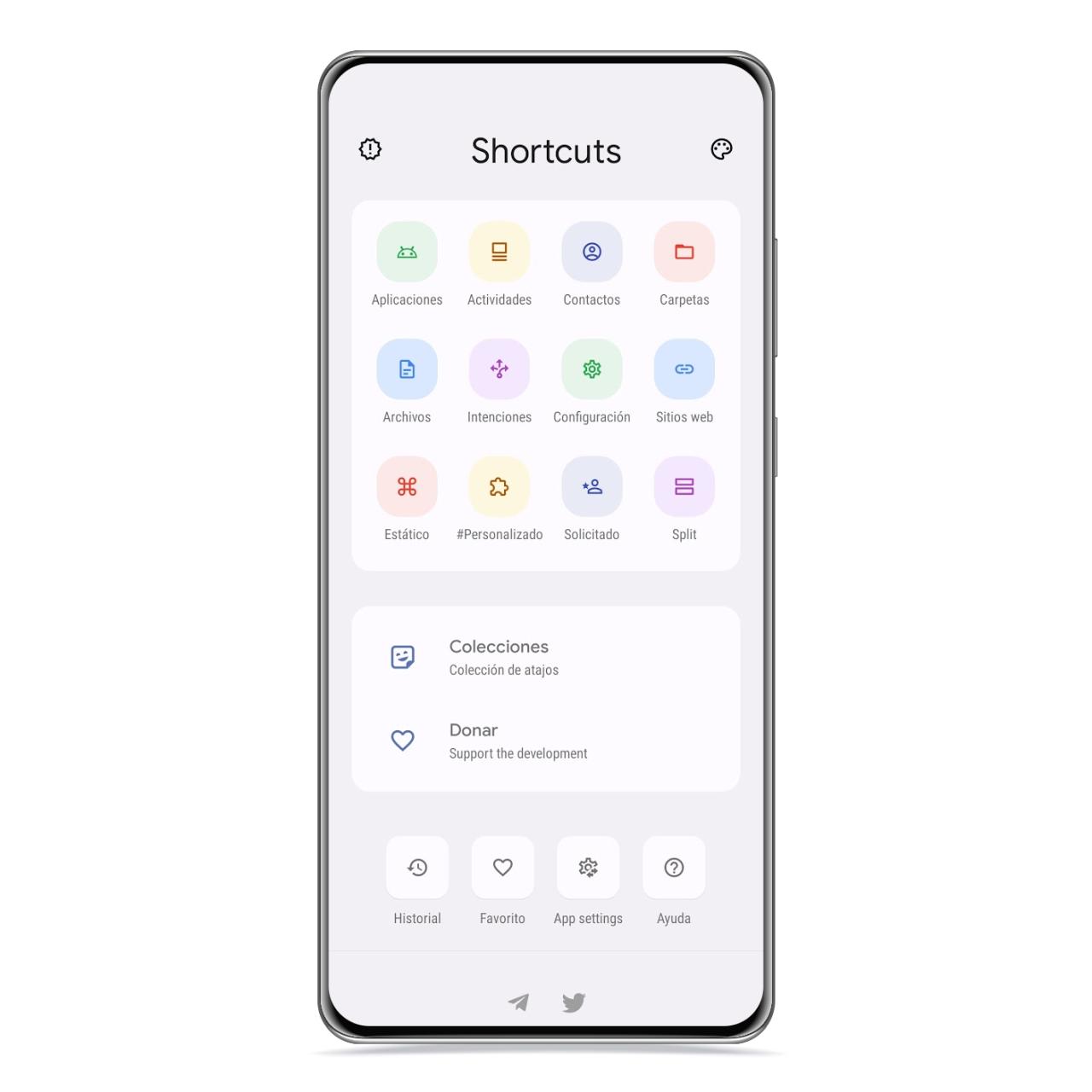 When you open the app you will see a drawing in the purest Material You style, where you can choose which applications, functions or activities, among many others, you want to create a desktop shortcut.
This main screen displays all the items to which you can create a shortcut and place it in the launcher. First of all, you have the section that you will use the least, which is the one that allows you to create access to the applications that you have installed.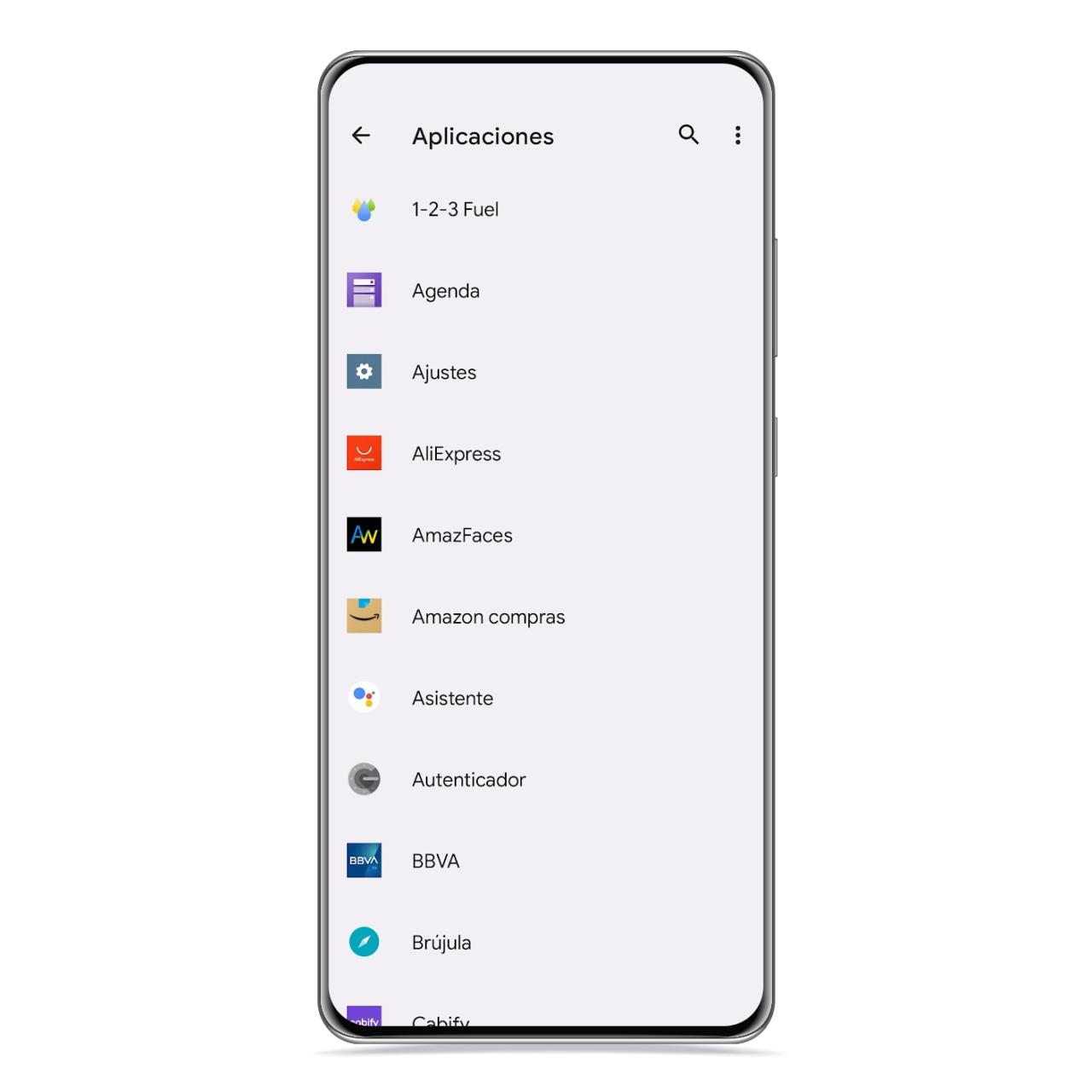 The activities are, without a doubt, one of the most interesting, since create direct access to functions within each application, including those of the system. For example, you can create a shortcut to screen refresh rate settings.
Another Static call makes you believe shortcuts with the same functions which have the widgets available.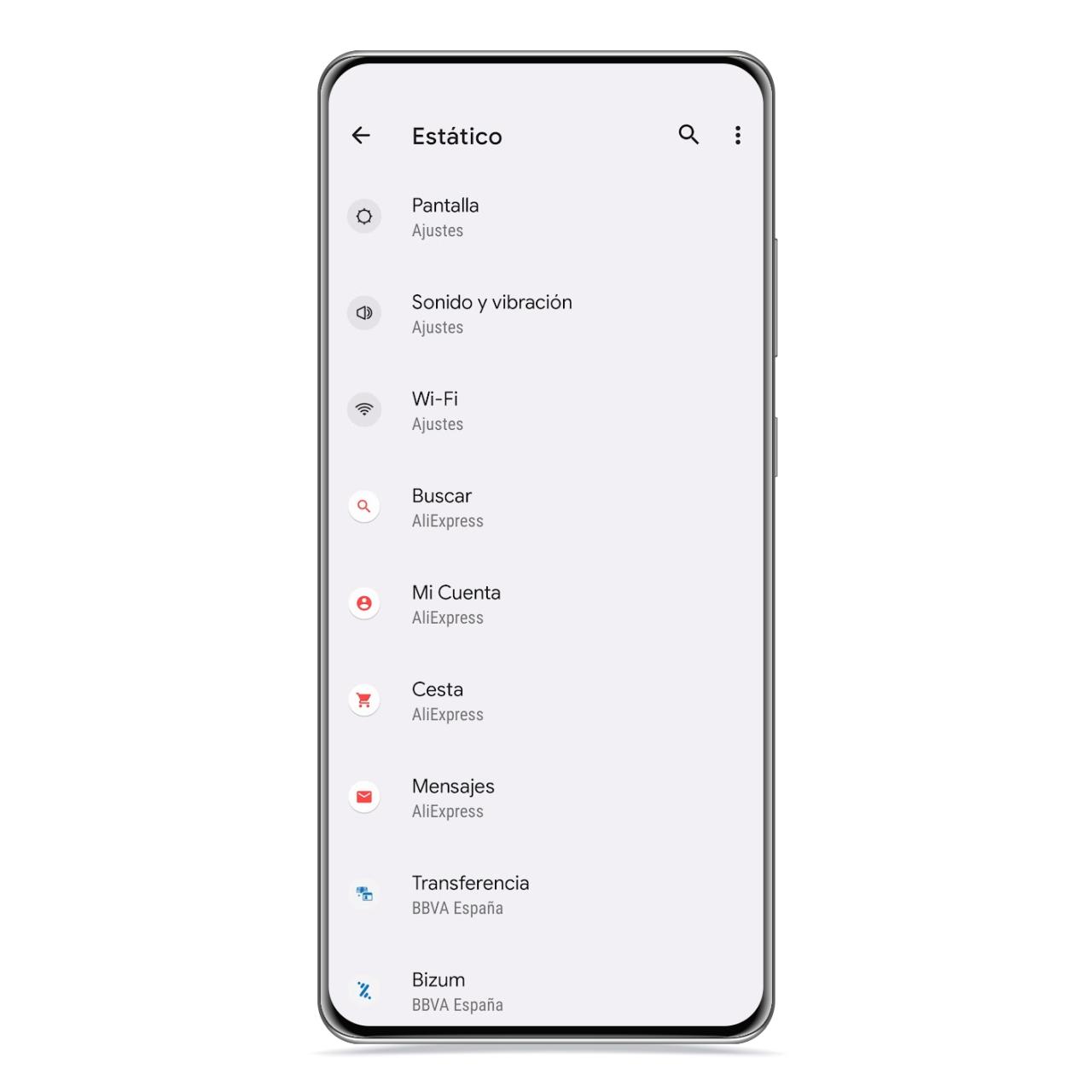 You can link to sections of apps as "My activity" section of Instagram from the Asked section, which is one of the most useful for you.
Shortcuts also allow you to show a link to a file, contact, setting, or even split-screen mode for a particular app in the launcher.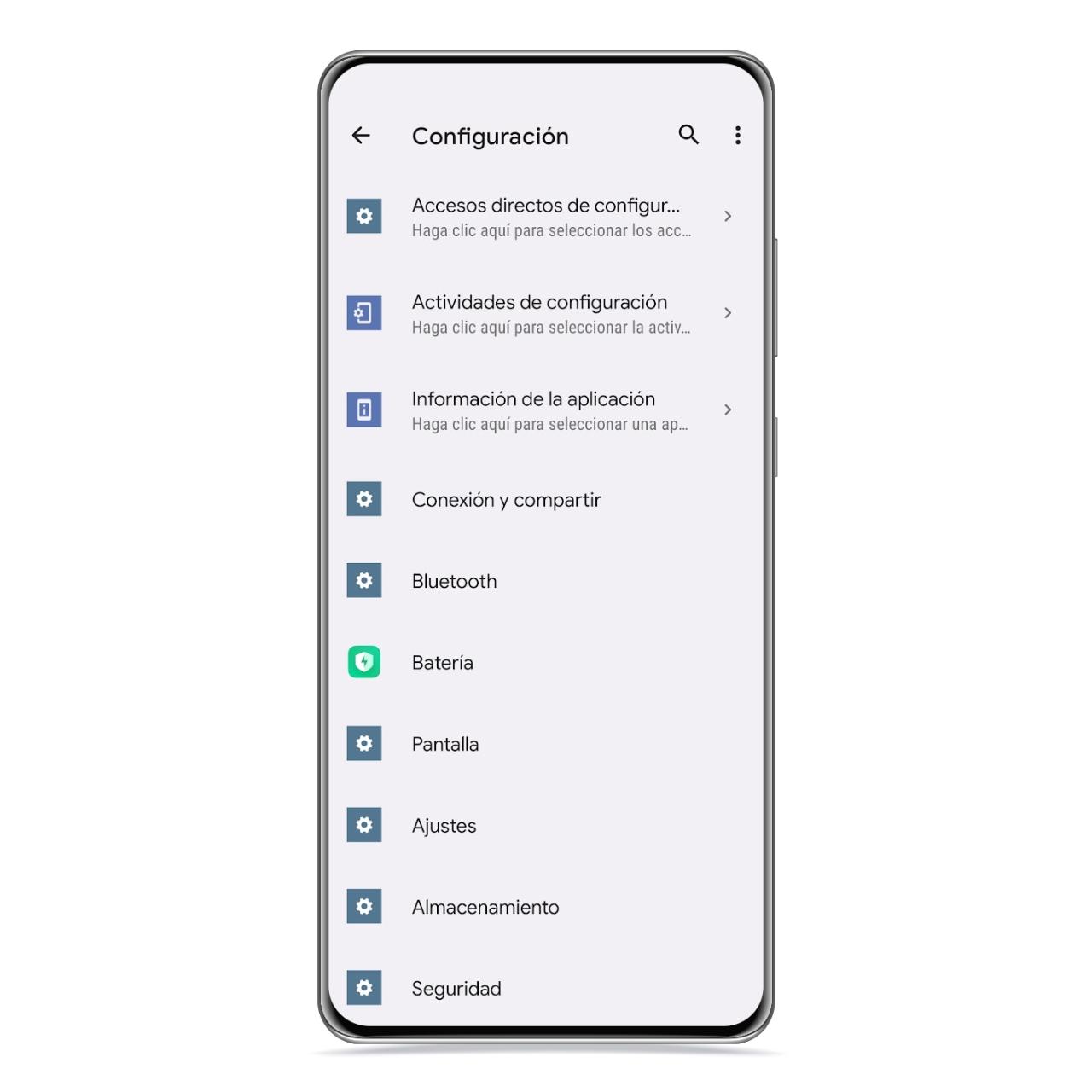 Its many possibilities make you can have on hand icons with functions and sections
of your applications for which you would normally give a few touches or three on your mobile.
It's a great tool for reducing the time you spend on your smartphone, but it has a companion app that can improve exponentially.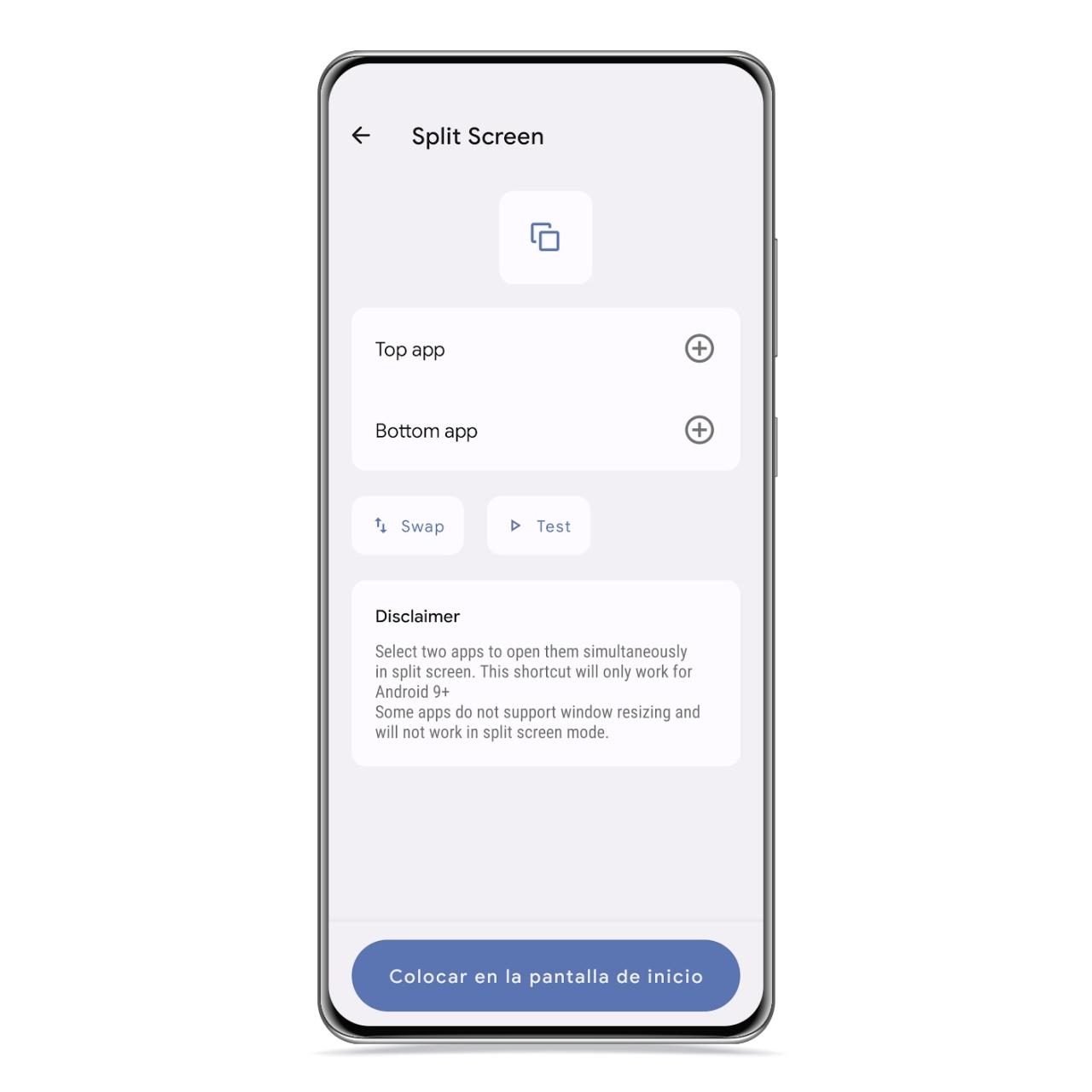 Pinned Shortcut, its sister app, enjoy the long touch in a launcher app to display some drop-down shortcuts. It's curly hair but it saves space on your mobile screen and you don't see so many icons.
How to download from Google Play
Shortcuts Manager and Pinned Shortcuts are apps that you can download for free from Google Play.
You may be interested
Follow the topics that interest you