Apple's announcements could expand to apps like Maps, Books or Podcasts sooner rather than later.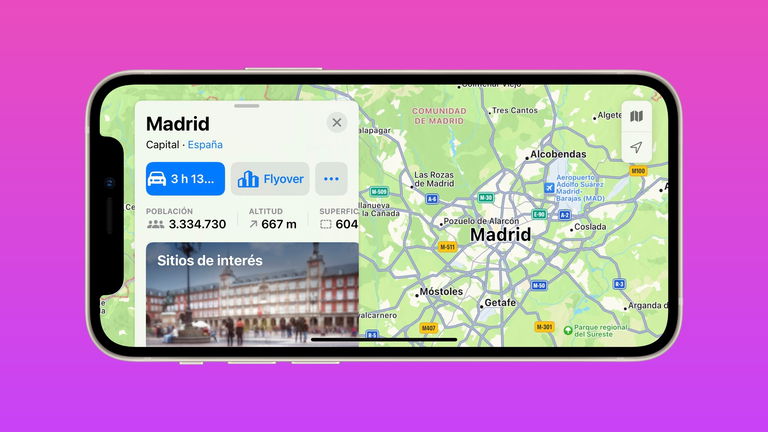 Apple seems to have a greater interest in monetization the services it offers to its users. While he continues to work on new ways to generate revenue on the App Store, it has been possible for some time now. see advertisements in the different areas of this servicealways trying to respect the privacy of users.
However, everything indicates that App Store advertising will only be the beginning. Recently it looks like they did tests to integrate advertising in the Maps applicationand that even its adware program could be extended to other popular apps such as Books, Podcasts or even Apple TV
in order to get a higher income for their services.
Apple advertising could reach Maps, Books, Podcasts and more apps
As Mark Gurman commented in his last edition of To light up For Bloomberg, it seems that Todd Teresi, Apple's vice president of advertising, has the idea of triple the revenue the company derives from advertisements. Hence the idea of ​​broadening horizons after the arrival of advertising on the App Store.
Concretely, those of Cupertino would have already started to perform the corresponding tests to monetize Apple Maps. It looks like the company's next big step in terms of publicity might be to show ads between searches of the Maps application present in the brand's products, in a very similar way to what is done in the App Store.
When searching, the first result would be highlighted and could have been paid by an advertiser. Following Apple's regulations, it seems that this type of advertising would be completely privacy officer users, an issue that seems to be of growing concern to both the company and device owners. Thus, even if access to the place is obtained, the advertisement displayed in no case would it be directly linked to the person.
From Apple, they would have done only internal tests in your Maps application, which is not yet visible to Apple Maps users. However, if everything goes well, sooner or later we may start seeing ads when searching. It also seems that among the plans of the mark it is planned extend these search ads to other business apps, including books or podcasts
.
The 19 best Apple ads of all time
Furthermore, in the future, it cannot be ruled out that advertising access more Apple services, such as Apple TV+. We already know that Netflix plans to create a plan with ads to compensate for its significant loss of subscribers, or even that Disney + already has ads in the United States, being only a few. examples of how the most direct competition has integrated advertising. It wouldn't be surprising if Apple followed a very similar strategy with its own video streaming service in order to gain subscribers in the best possible way.