Amazon gives you 3 months of unlimited reading service with the purchase of your new Kindle.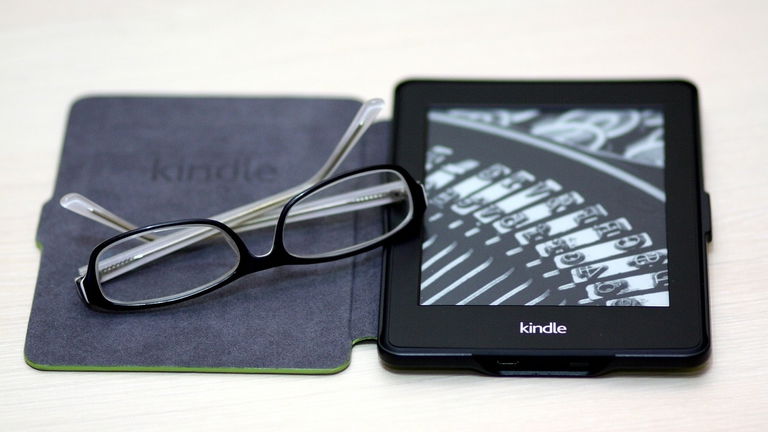 The Christmas season is approaching and many are looking for gifts like crazy. we found a perfect promotion for a person who likes to read books and magazines and have little space at home. You can now buy a 10th generation Kindle for 89.99 dollars and 3 months free Kindle Unlimited.
So you save almost 30 dollars that cost the 3 month subscription to Amazon's unlimited reading service. Kindle Unlimited offers more than a million titles to read between novels and magazines of all styles and categories. If you read a lot
or you know someone who is, it's time to take advantage of this opportunity.
Kindle + 3 months of Kindle Unlimited
Get a free Kindle and books for 3 months
The offer is valid for Kindle devices from the 10th generation, from the Kindle Oasis to the Kindle Paperwhite. Enjoy over a million recommended reads from the Kindle Unlimited team. Remember that not all books sold on Amazon are available in the Kindle Unlimited catalog.
The service can be used in different ways: either via the Kindle app on an Android or iOS device, in a browser like Google Chrome on the Kindle site, or again, and the most recommended, with a Kindle e-reader. This is the most recommended method because the screen is e-ink, it has own lighting and it won't hurt your eyes like tablet or smartphone screen.
If you devour books, this is a fantastic opportunity to get Kindle Unlimited.
You will have free readings until the end of March 2023 for the sole cost of purchasing the Kindle e-reader. with this Kindle you will have 8 GB of memory inside to put books and magazines until the end of time. This type of Kindle format does not take up much space.
The Kindle screen is 6 inch, anti-reflective and with a 16-tone grayscale. It won't hurt your eyes at all, it's like reading a physical book. Additionally, from the Kindle e-reader itself, you can access with your WIFI connection
to the Amazon bookstore to be able to download the eBooks you want.
Kindle + 3 months of Kindle Unlimited
This Kindle's battery lasts for weeks., a few weeks. If you are a sporadic reader, it can take up to 2-3 months. But if you're a heavy reader and spend hours on your Kindle, you might need to charge it once a month or so. The supported formats with this Kindle are: Kindle Format 8 (AZW3), Kindle Format (AZW), TXT, PDF, Unprotected MOBI, Native PRC, HTML, DOC, DOCX, JPEG, GIF, PNG and PMP by conversion and Audible (AAX).