Talk to other people about deep topics like if there is life after death what is creativity or what the best book we have read is something a lot of people wish they could do. Although it is not always possible to have this type of conversation with people from the environment. Fortunately, there are apps like Postmodern.
Postmodern. is an application for Android that allows us have conversations with people around the world
on these kinds of subjects. So you can get other views on these topics or be able to express your opinion at any time in a simple way.
Anonymous conversations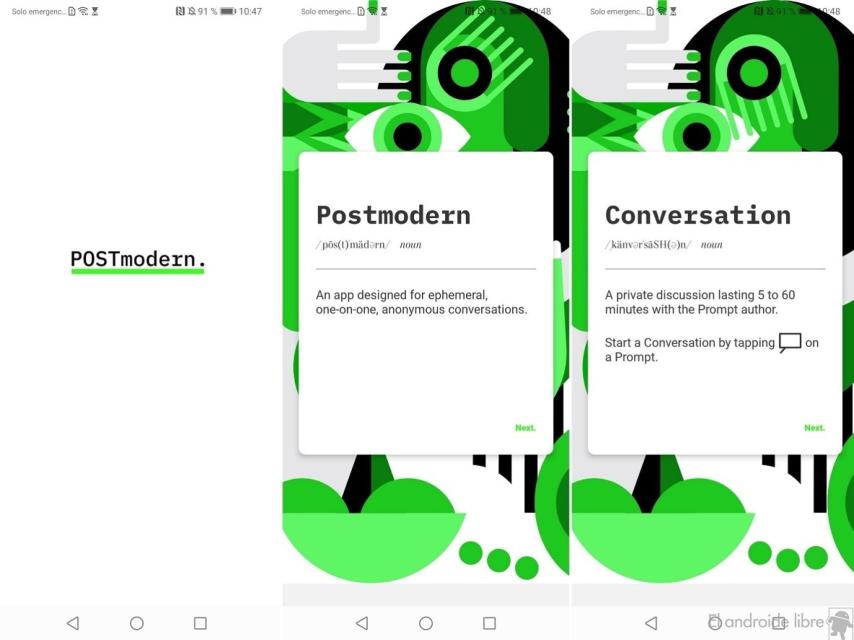 One of the keys to postmodern. is that the user remains in control at all times. Conversations are anonymous
so you don't have to worry about other users looking for you on social media or trying to contact you. They are private and secure conversations at all times. If you like the conversation and want to have a contact, you can talk about it in these chats.
In addition, you have the possibility to determine how long you want this conversation to last. Depending on your mood and the time you have available, you can plan this in an easy way. It gives more power to the user, so you're not going to be left in a chat that you don't want.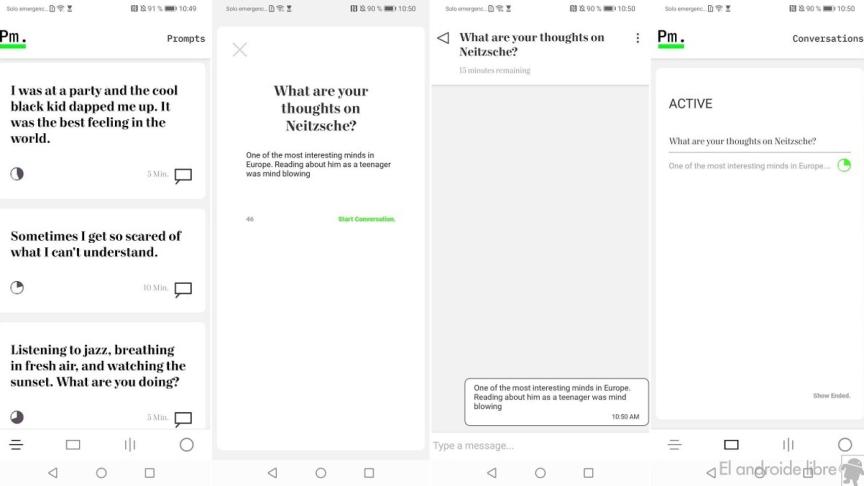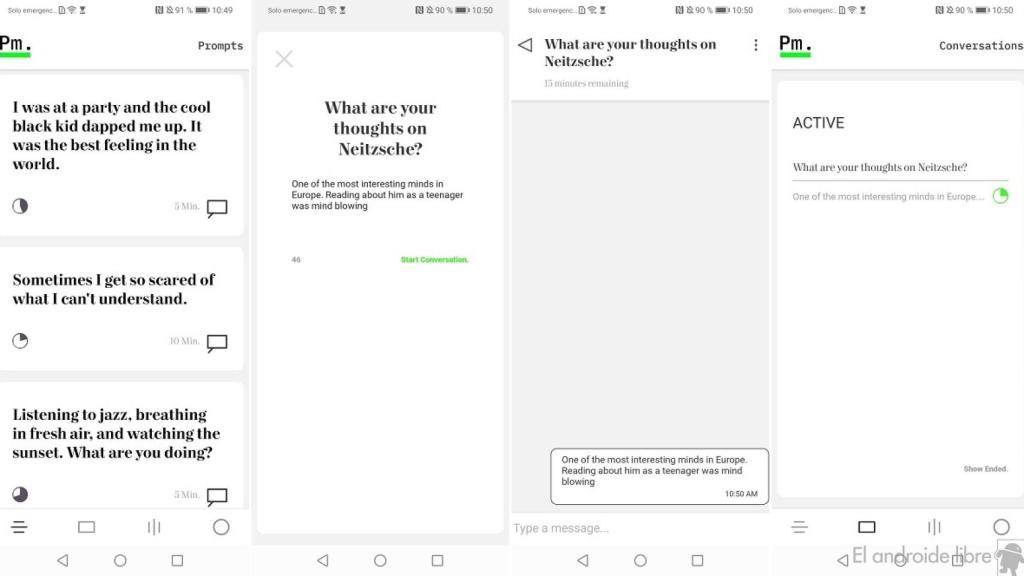 The language used in Postmodern. it's english. The user community is quite international, so you will find users from all over the world, so there may be some with whom communication is worse, it will depend on the level of English.
The user community grows little by little. So far there is a great vibe in the app which leads to some great, fun and interesting conversations. Hopefully it stays that way as more and more people find out about this app.
How to download Postmodern. on android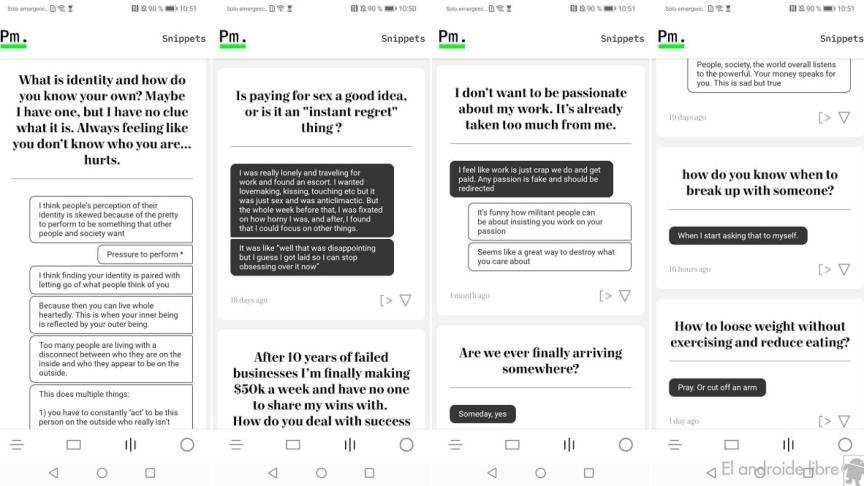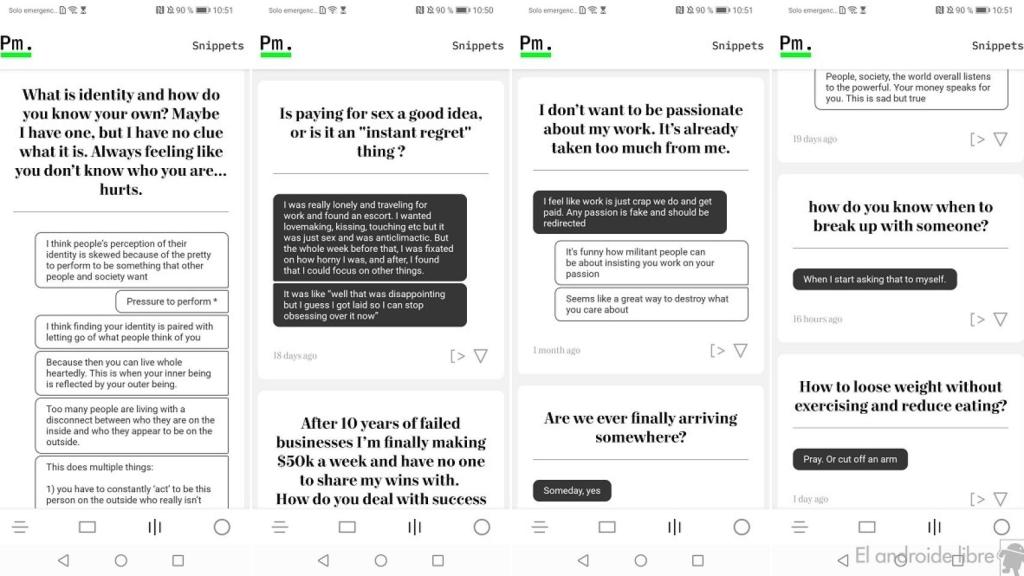 Postmodern. is an application that we can download for free on Android. Inside the app, there are no purchases or ads. You can download it now to your phone from the Play Store, available at this link.
Follow the topics that interest you
.