We did the analysis for OPPO Enco Free2 They come from a company that is always committed to bringing high-level technology to its devices; as is the case with this new functionality for your mobiles.
These TWS of the Chinese brand are characterized by a neat design, although with plastic as the material, and by their sound quality when we personalize the sound with the HeyMelody app.
First sensations
OPPO Enco Free2 wireless earphones focus on the listening experience with ANC in order to reduce noise and make it as complete as possible.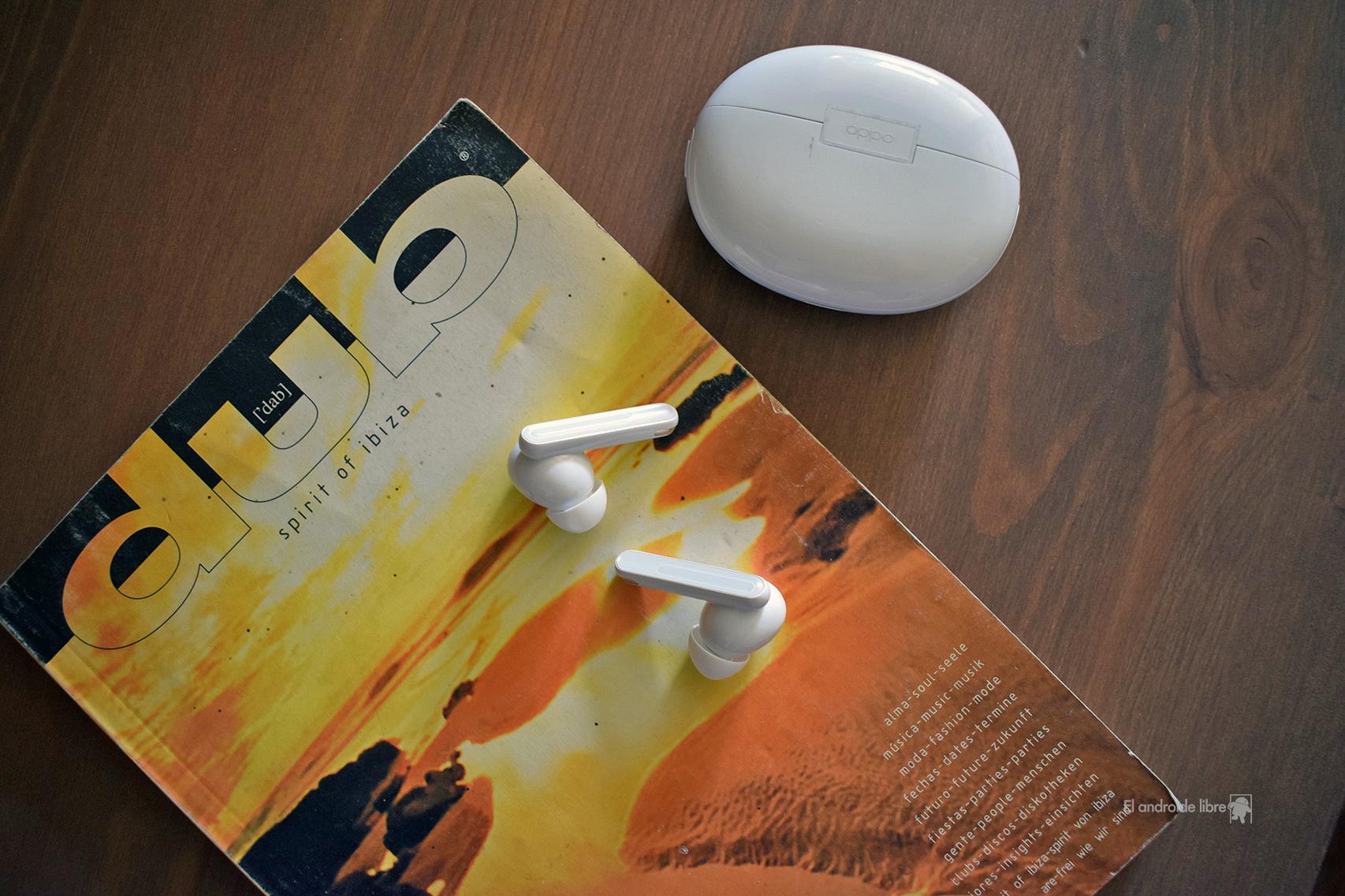 In fact, and we recommend it almost from the first few lines of the scan, it is important that we install the app for start sound checks with which you will adapt the sound equalization for a fully personalized experience.
A few days after receiving the headset we did not have the opportunity to test it because it was not compatible with the HeyMelody app, but an update quickly arrived which allowed us to improve the customization. sound. And yes, it shows.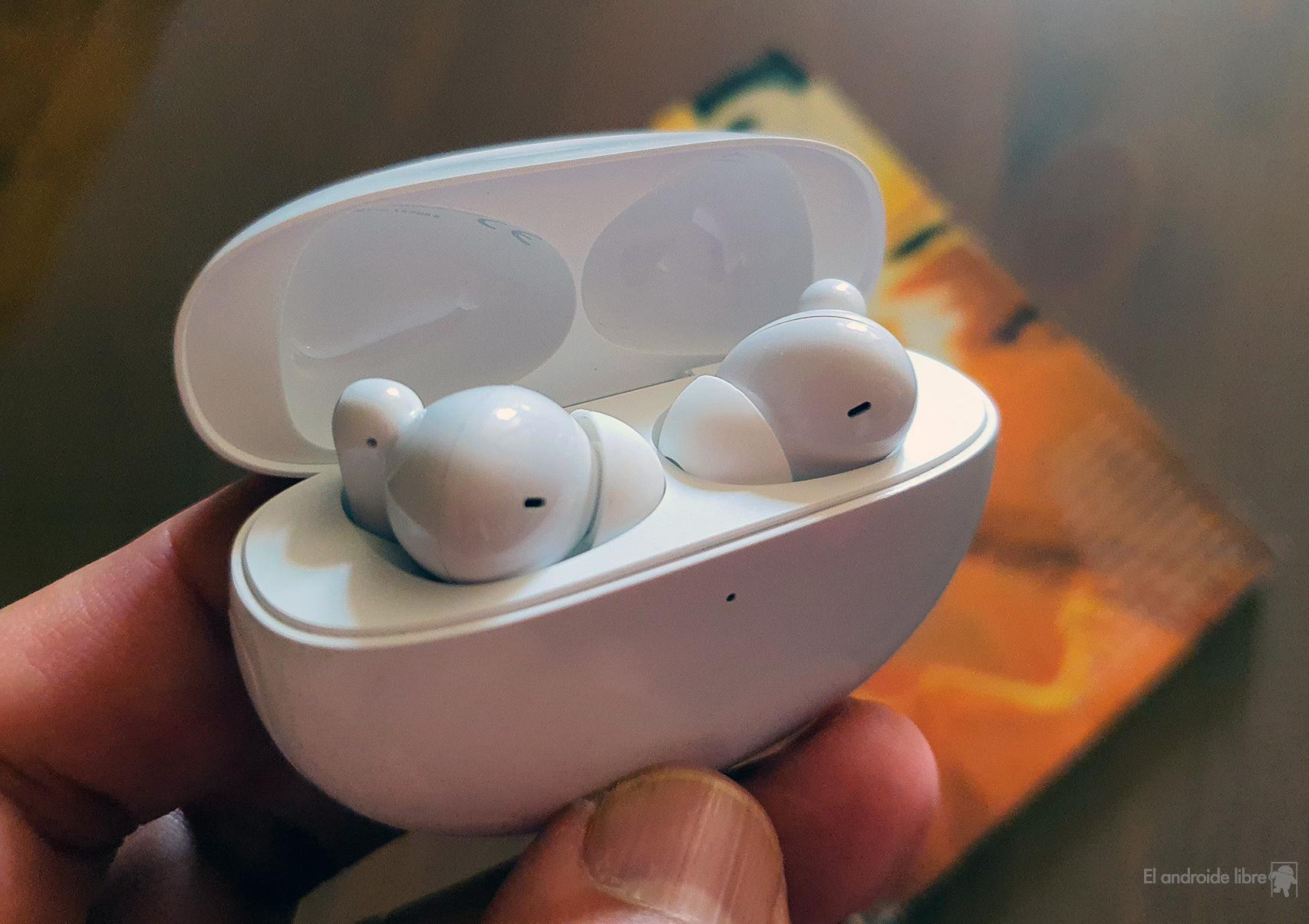 Another aspect that we liked about the headset is its design, which differs from the Huawei Freebuds 4 due to the pads of different sizes that we can attach.
It is important that you also use the HeyMelody tool to choose the right size for your ear hole, and therefore the experience is appropriate.
Some OPPO Enco Free2 that use their sheath to load quickly so that we can reuse them.
Features OPPO Enco Free2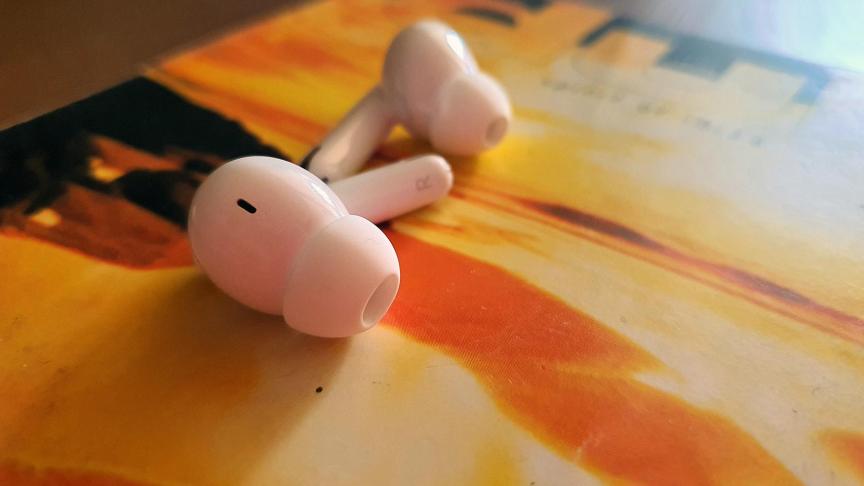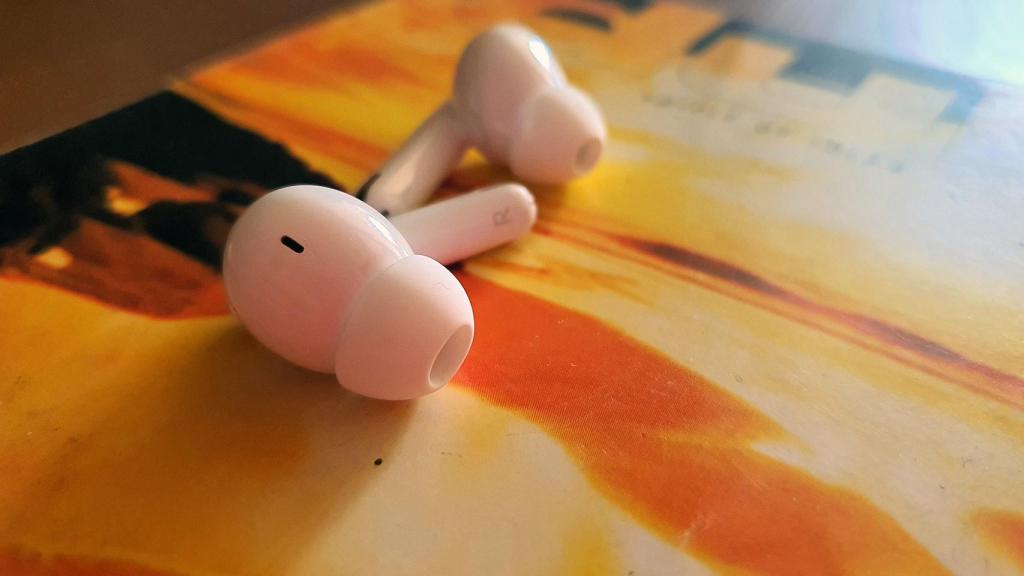 Gesture control
Take a photo with a double click.
Play / pause music; answer / end the call.
Go to the next song.
Dismiss the appeal.
Long press on both sides.
Enter / exit game mode.
Technology
Noise suppression up to 42 dB.
Frequency response 20 Hz – 200 KHz.
Sensitivity: 103 dB – 1 kHz.
Connectivity
Bluetooth 5.2.
USB-C in the case for charging.
Wireless range of 10 meters.
Weight and size
Charging box.
Weight: 47 grams in total (earpiece 4 grams).
Drums
480 mAh capacity.
Charges in 1h30.
4 hours with noise cancellation.
6.5 hours without noise cancellation.
30 hours with charging case.
Design and usability
As we mentioned, these are headphones that are in the style of the same Apple AirPods and even use pads to fit them perfectly.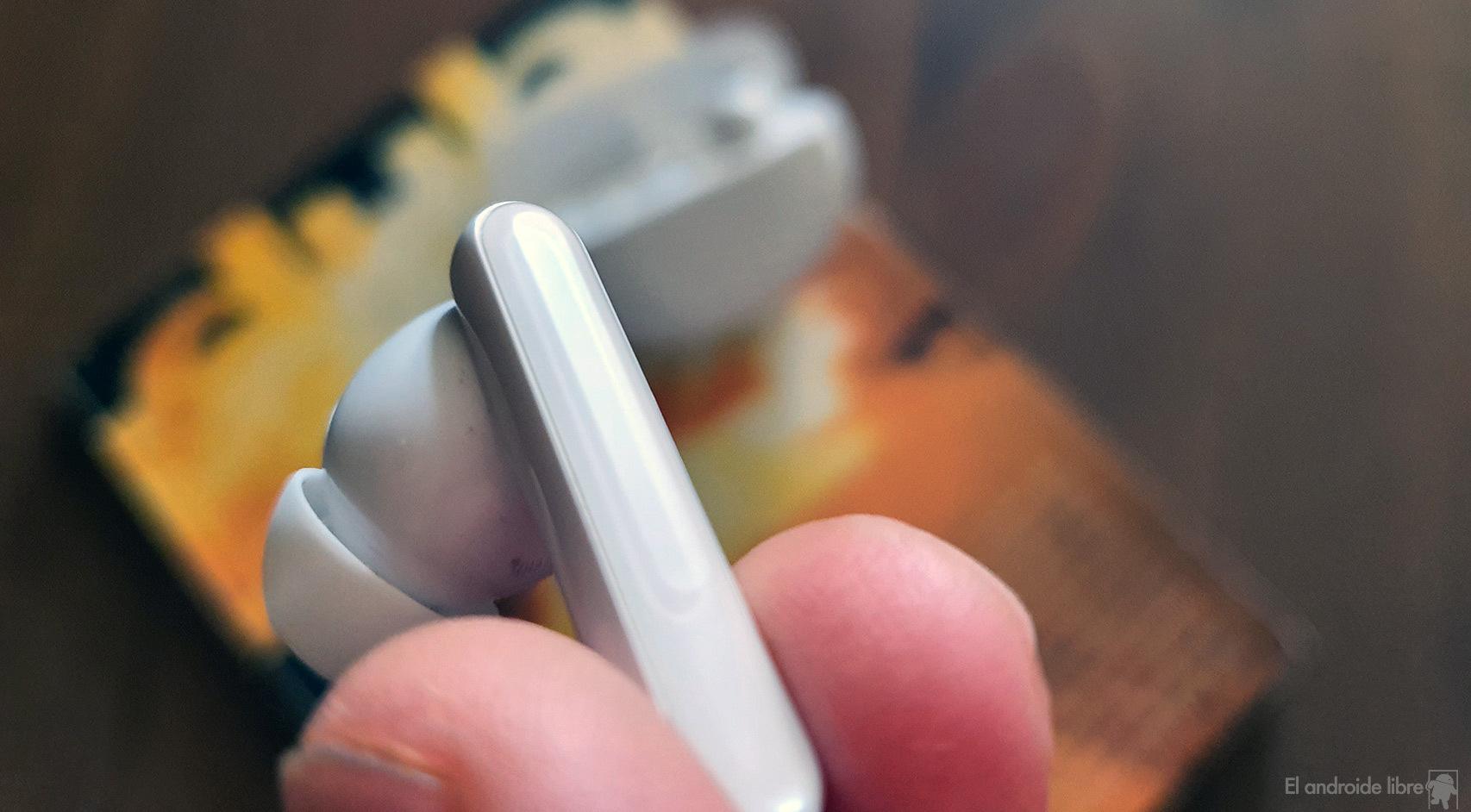 It is worth highlighting the finished with one side of the earpiece with a semi-transparent material that gives it that allegorical touch. As in the edge of the lower part of the helmet, there is a minimal metallic band which manages to give the final touch to the design.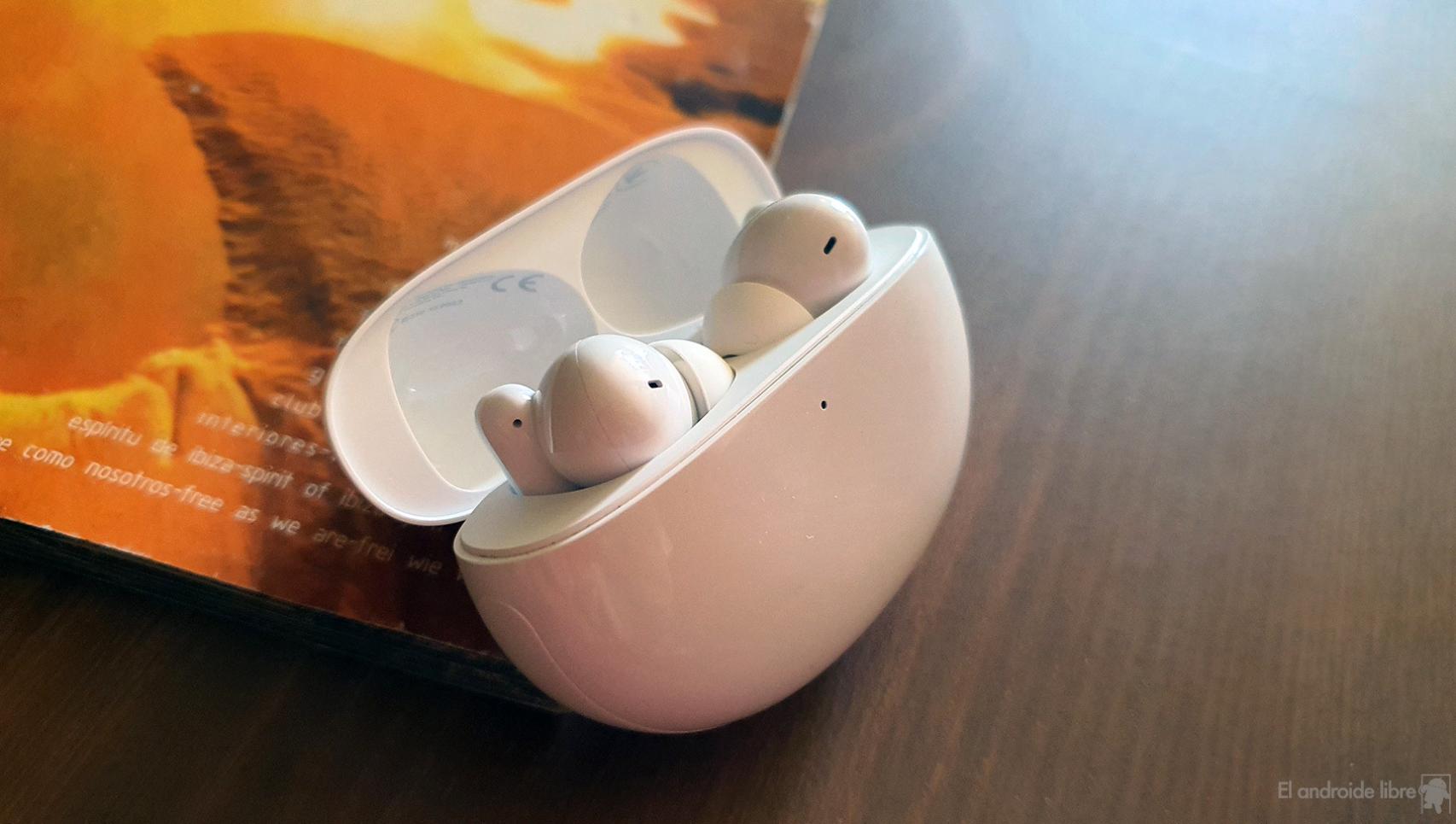 As for the case, it doesn't stand out much in the design. We lack that magnetization that other alternatives have, but that doesn't prevent us from being able to introduce them quite easily.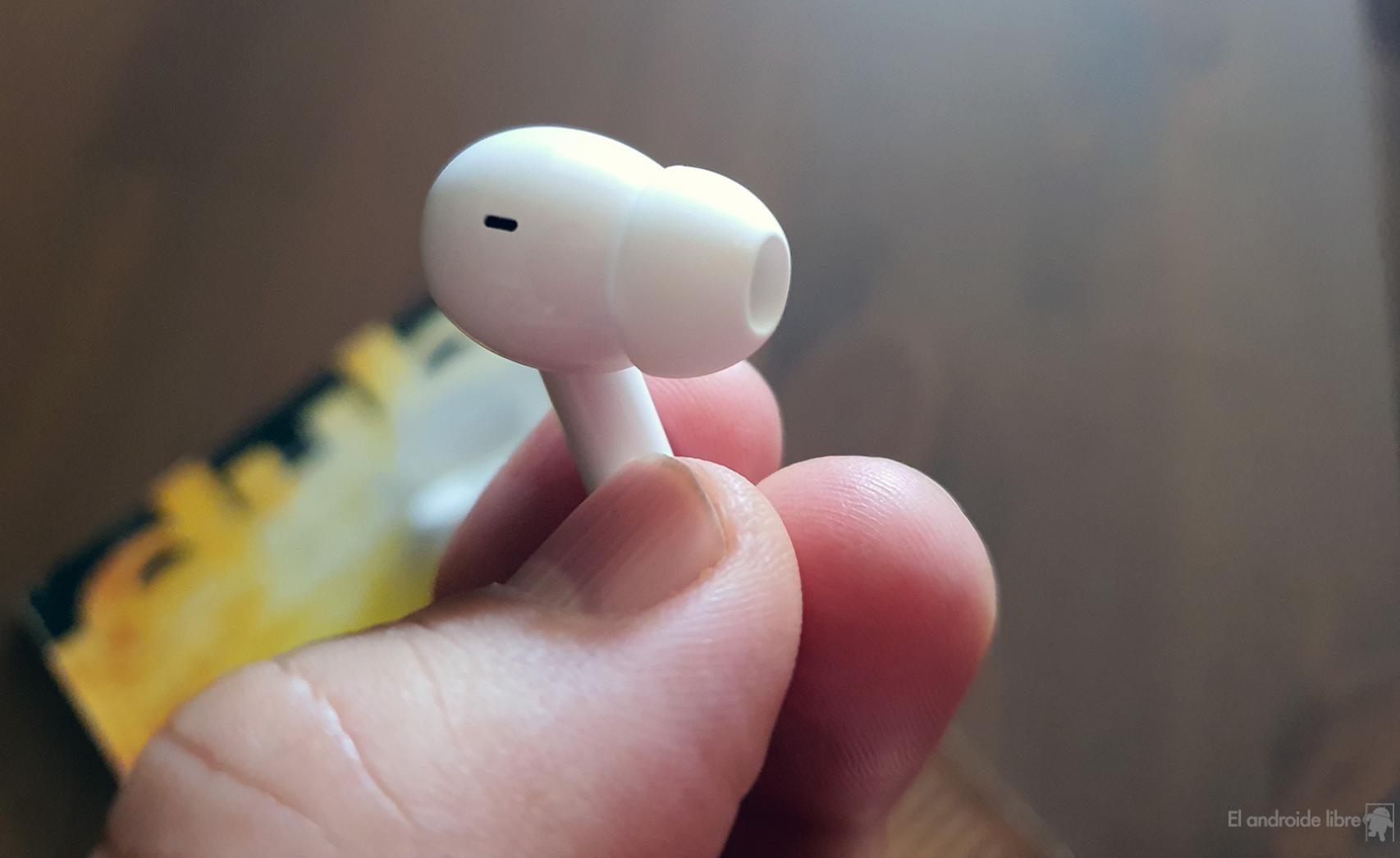 This design of AirPods leads us to comfortable use, but as long as we start with the pads that fit our ear holes well. Otherwise the sound experience gets worse, so be careful with that.
Sound quality
Through the application, the OPPO Enco Free2 they sound pretty good, as long as the sound is equalized in a low-noise environment so that the application can better refine the bass, midrange and treble.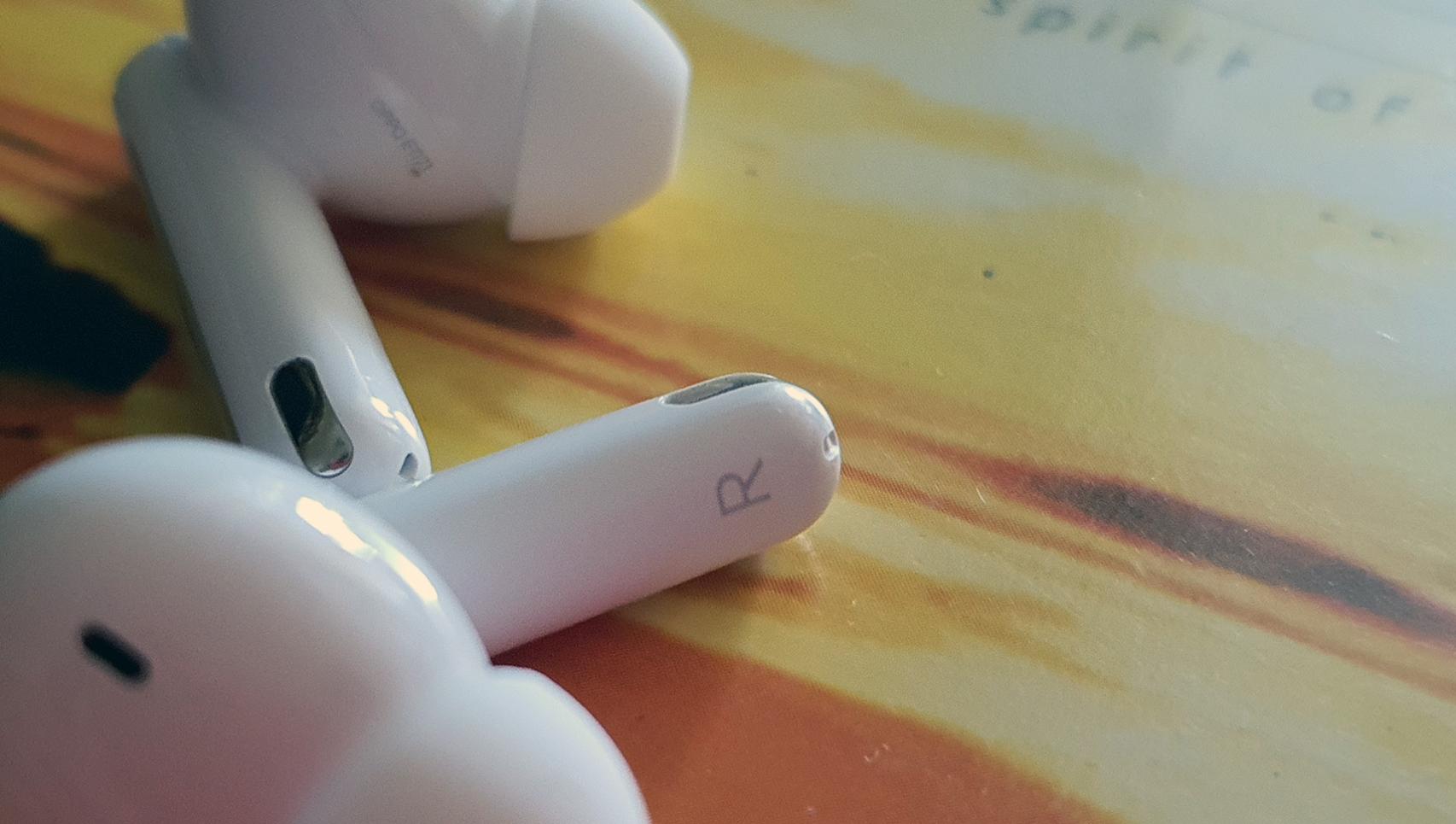 In fact, this tool that personalizes the sound does it to adapt to the ear canal so eliminate sound cancellation gaps.
ANC technology is a chip Triple heart ANC, a dual ANC microphone, a hybrid ANC and a duct structure designed to prevent wind noise and reduce noise by up to 42dB.
Calls via OPPO Enco Free2
We continue with the technology of these headphones to let you know that it has a configuration of three microphone noise cancellation which includes a noise cancellation algorithm for calls.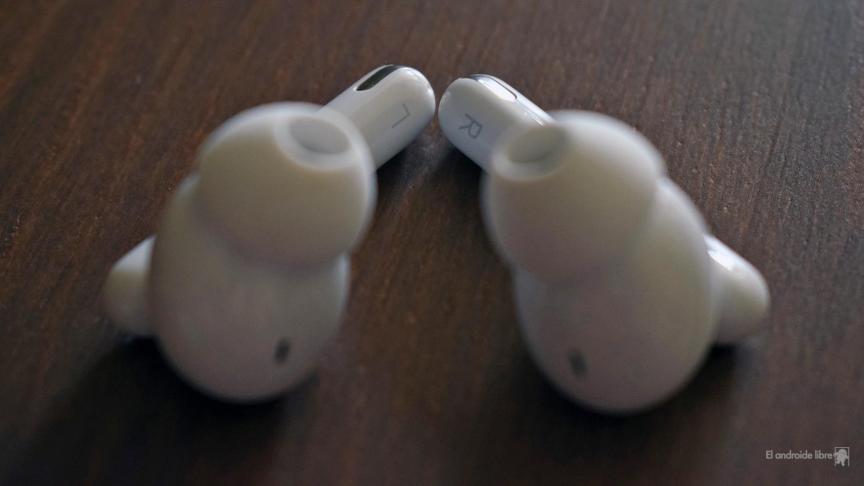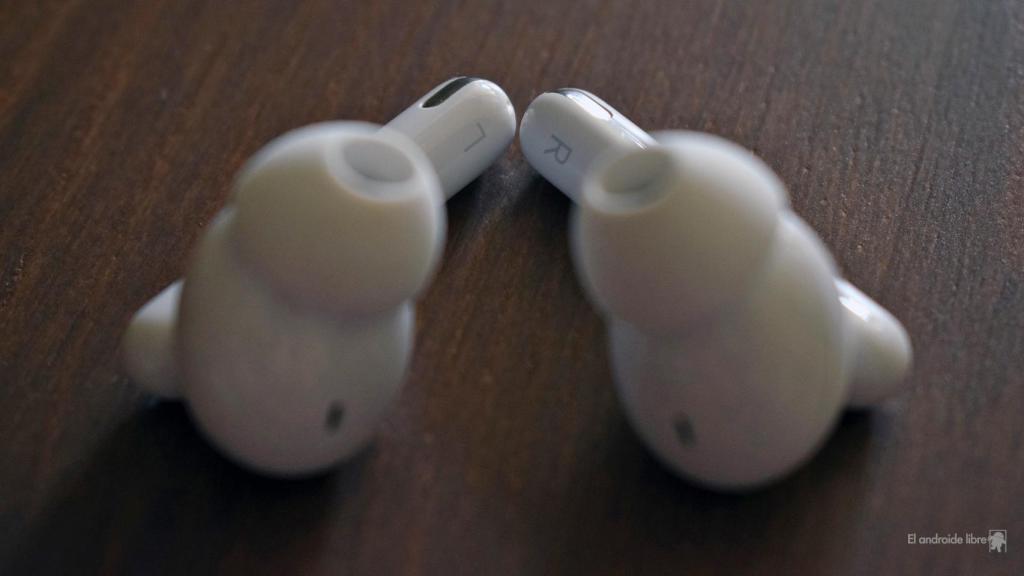 In our experience with calls, and when we usually still get used to making them with headphones, we can't say anything negative because the experience is perfect.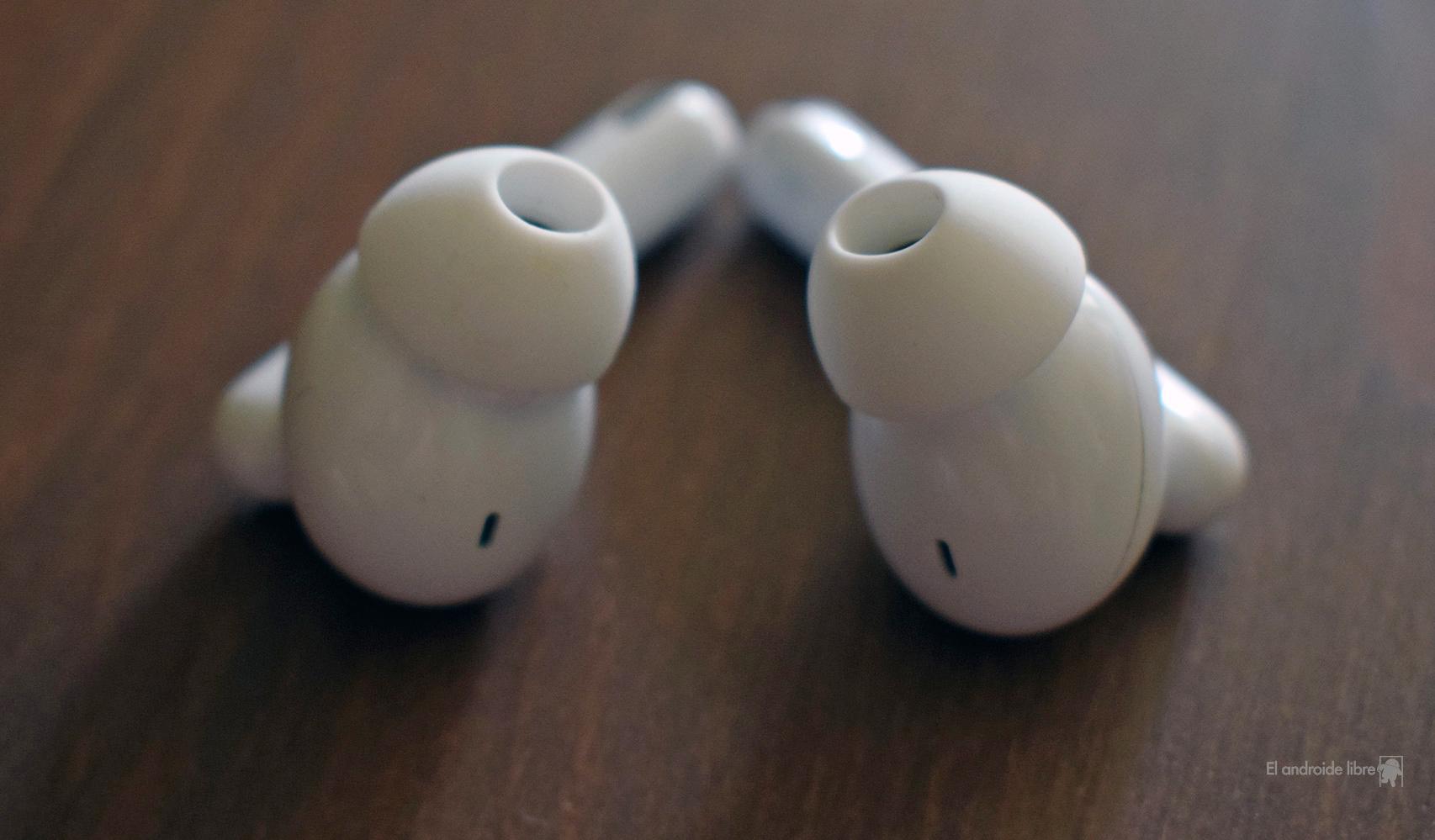 Maybe a little bit more volume from the receiver that would be his thing, but nothing that tarnishes the usability of these headphones.
He has three noise cancellation settings: disabled, noise cancellation and transparency. The latter so that we can better hear everything around us.
Gestures to use
Here are all the available gestures:
| | | |
| --- | --- | --- |
| | Left | Right |
| A key: | Play break | Play break |
| Double touch: | Play / Pause, Previous and Next | Play / Pause, Previous and Next |
| Press three times: | Voice assistant, Game mode | Voice assistant, Game mode |
| Hold down: | Noise suppression / off / transparency | |
| Cursor control: | Volume control, Change track | Volume control, Change track |
Autonomy
Here, OPPO Enco Free2 wireless earphones lead us to use them without worrying too much about activating the ANC, because the difference in autonomy is 2.5 hours, and the difference is not too big when without this active option you reach the 6h30 of autonomy for headphones.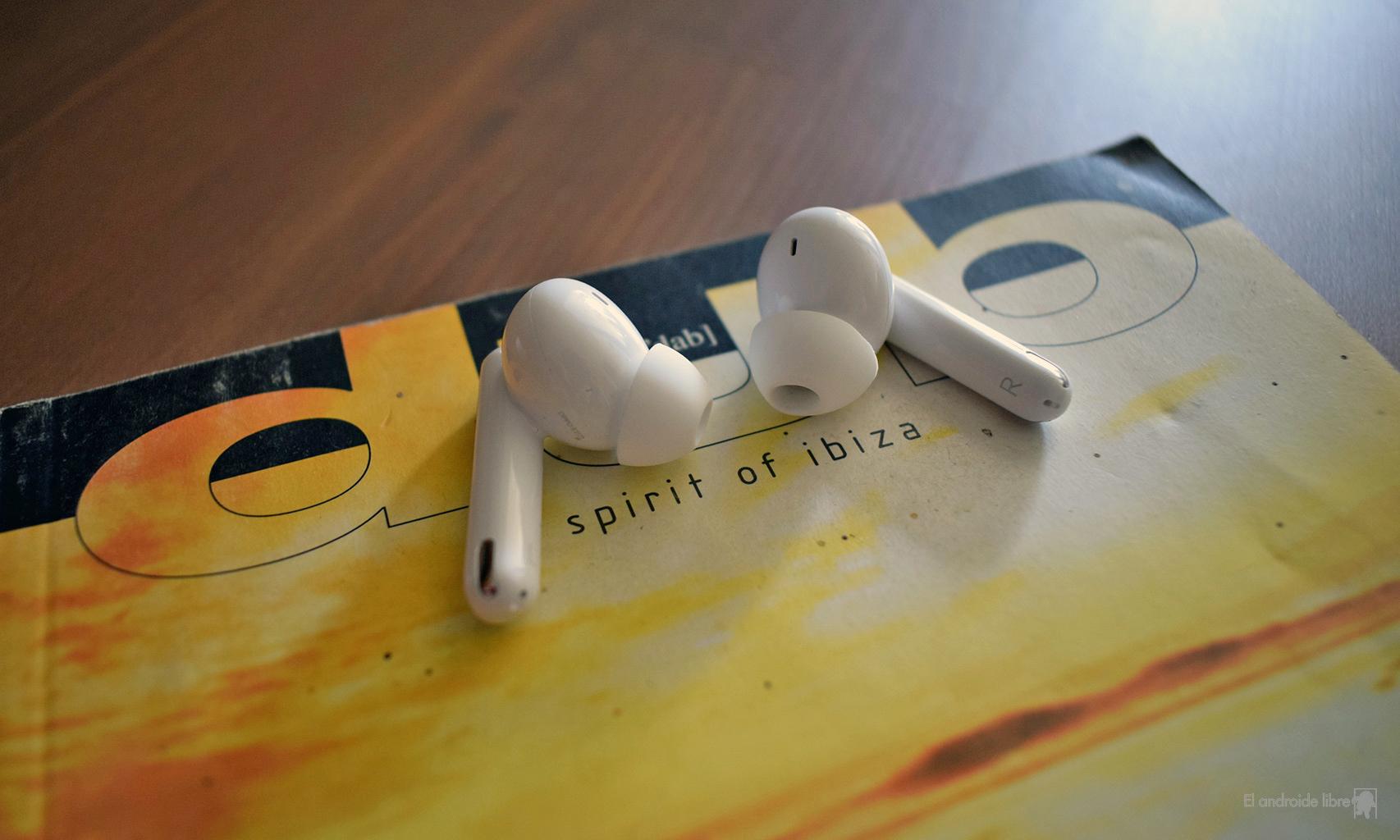 With the blanket we will have a 30 hours in all, we can therefore forget for several days to charge them.
An experience we recommend with ANC active so that we are not interrupted by annoying noises when we have the option to activate it.
Pricing and availability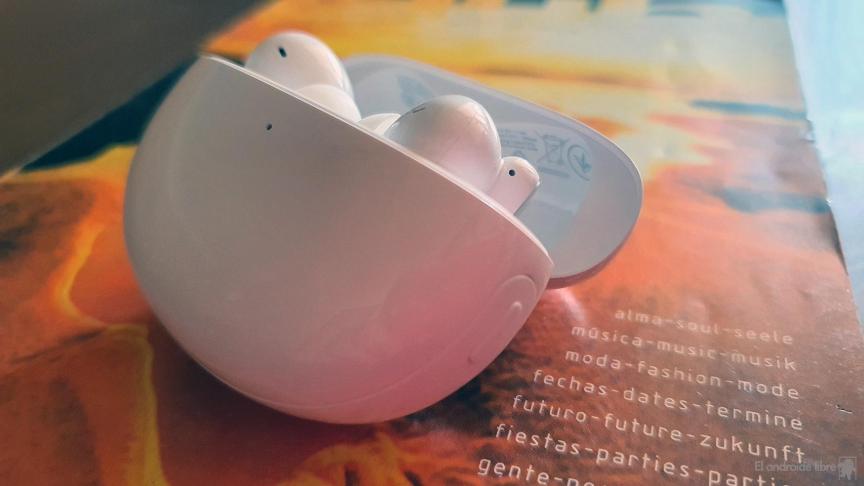 The OPPO Enco Free 2 You have it available for 99 dollars at Amazon Europe. Very special headphones to provide an ideal experience for those days when when we are at the beach or at the pool we will use them a lot.
You may be interested in:
.