Android 12 beta number four He arrived in Europe yesterday, as we told you. With this version, the release date of the stable version of the operating system is approaching. A few weeks after this happens, the details of this new version of the operating system continue to be known.
This new beta has allowed us to discover a new feature that Android 12 will integrate when it is released: this version of the operating system possible to save and share photos in all apps
.
New feature in Android 12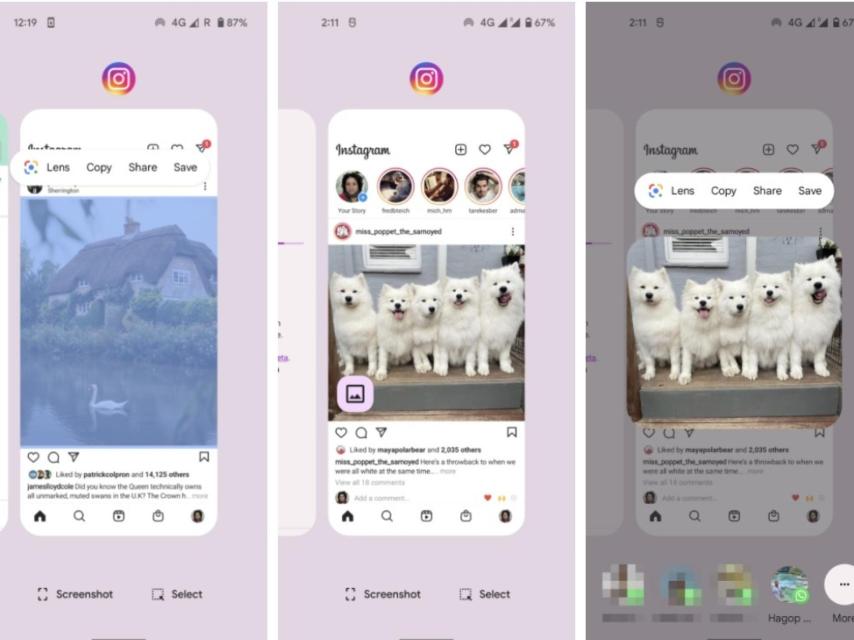 The system will now detect the photos in the apps we have opened on the phone, such as Facebook or Instagram. By going to the recent applications menu, we have the possibility of save said image directly on your phone, share it or send it to Google Lens. An icon is used which allows easy use of this function.
This new feature appears to be supported or works with the vast majority of applications on the phone, including social networks, as Android Police puts it. It is only necessary that this photo is in the foreground when we go to the menu of recent applications on the mobile.
It is a function which seeks to facilitate save or share photos on Android 12. The whole process becomes much easier and faster thanks to this new icon. In addition, the fact that it is compatible with most of the applications of the phone makes it particularly interesting. This makes saving Instagram photos very easy.
The feature was seen in this fourth beta of the operating system, so it is assumed that we will see it in its stable version in a few months. Google has yet to say anything about its launch.
it may interest you
Follow the topics that interest you
.