With the dynamic theme, which Google called Monet, which will be able to be present on all Android 12L phones, we turn to another interesting feature that will allow any user take a full screenshot from the same internal application browser. In other words, you won't have to leave the Twitter app to take a scrolling screenshot of the page you're browsing.
Full screenshots with Android 12L
It was in the same version of Android 12 when it was already possible to make this type of capture by clicking on the expand button, and thus moving with the bounding box until it was complete. It's not something newsince layers such as Samsung's ColorOS or One UI have taken advantage of this feature.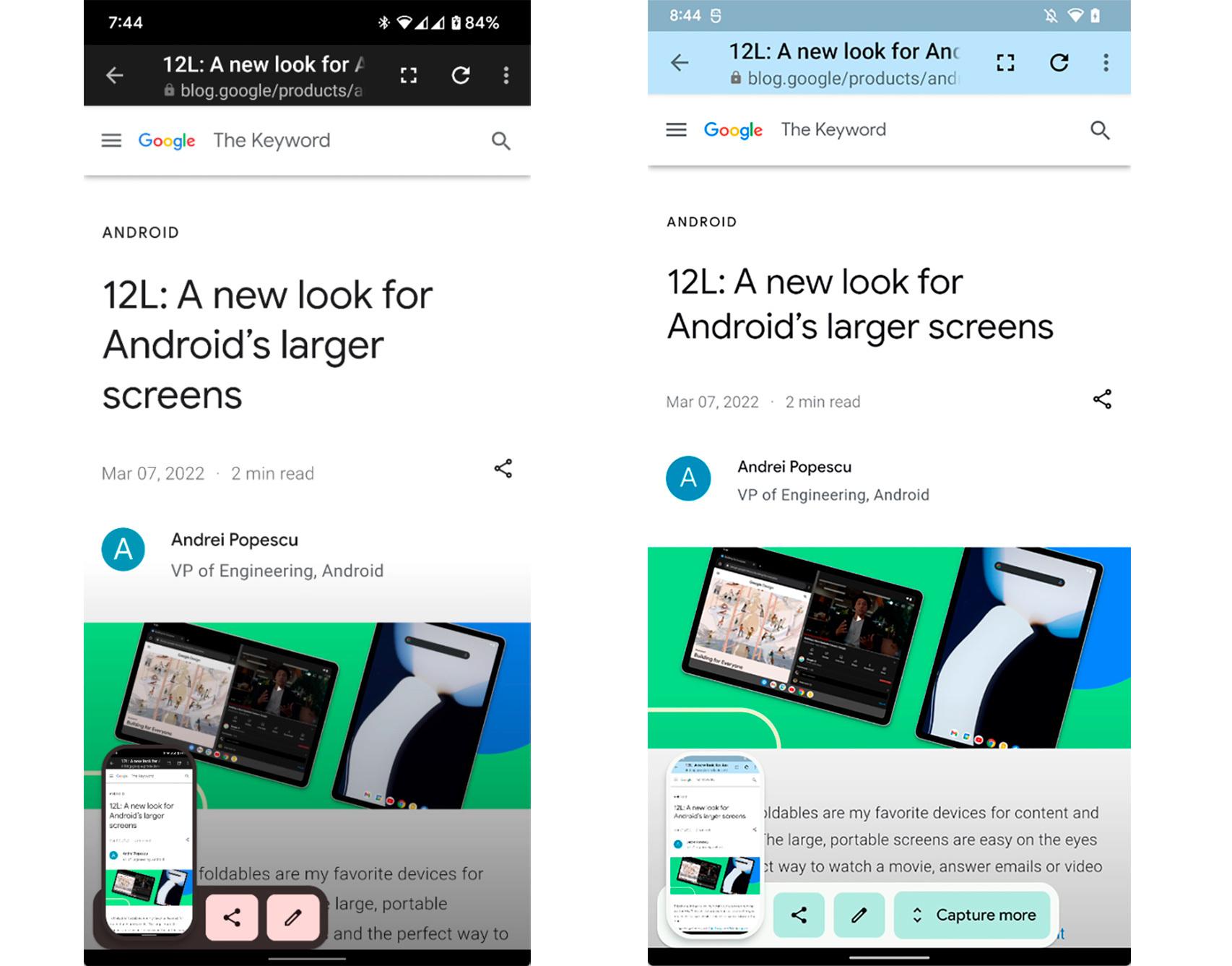 But the interesting thing comes now, via XDA, since Android 12L already supports the full or long screenshot
under scroll in WebView, a system component that allows developers to display web pages in their applications.
Mishaal Rahman showed as Android 12L add WebView supportor what amounts to the same, the system already allows capturing an entire page of the content displayed under this component that many developers use in their applications.
WebView is just a built-in browser in a third-party application that allows your user to stay in the same one without having to use an external one; that for the topic of analytics, monetization and "engagement", this is useful.
Of course, this novelty at the moment can only be enjoyed by any mobile that receives Android 12L, and in this case we are dealing with all the Pixels such as the 3a, 4, 5 and the latest Pixel 6 and Pixel 6 Pro.
You may be interested
Follow the topics that interest you