Apple released updates for all operating systems yesterday. iOS 15.4.1 has arrived, iPadOS 15.4.1, watchOS 8.5.1, tvOS 15.4.1, macOS 12.3.1, and even the HomePod OS has reached 15.4.1. Some updates that come with small news, but most important for proper operation and safety of all our devices.
Discreet but very important security updates
We've always said that being guided by a new interface or new features to decide whether or not to install an update isn't the best idea. Operating system updates contain minor changes and improvements, which sometimes they don't even show up in the release notes
and in most cases they also improve the security of our devices.
This is exactly the case with the updates released by Apple yesterday. Some updates with bug fixes and security improvements that we should not overlook. iOS 15.4.1 and macOS 12.3.1 fix various security bugs. The Cupertino company fixed some possible issues exploit day zero. The first involved arbitrary code execution by a malicious application, and the second involved kernel memory reading due to a bug in Intel graphics drivers.
Let us remember that the Exploits or vulnerabilities day zero are the unknown ones, so there are no security patches for them. Either way, an attack on any operating system It usually depends on several Exploits combinations that allow access. So, the best way to protect our devices and our information is to always keep ourselves up to date.
Improvements in performance and also battery consumption
In iOS 15.4.1, Apple fixed a bug that in some cases could cause the battery of our iPhone will drain a little faster provided that. Apple doesn't give many more details on this, other than that "battery may drain faster than expected after updating to iOS 15.4". Something that in this version .1 is resolved.
With regarding accessibility, this update also improves the stability of braille displays, which may become unresponsive when navigating through certain texts or displaying alerts. Additionally, it fixes a bug that could cause Made for iPhone listening devices to lose connection with some third-party apps.
Improvements for controllers connected to the Mac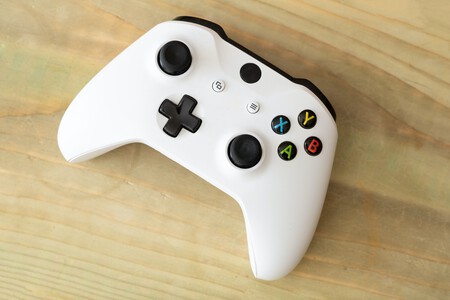 Finally, we must talk about macOS 12.3.1, an update which, among its novelties, improves the connectivity of compatible Macs with Bluetooth devices. In this update, Apple fixes a bug that could cause some Bluetooth devices, such as game controllers, to disconnect from your Mac after playing audio through Beats headphones.
Additionally, it also fixes a bug that affected the Mac mini 2018. The one where external displays connected via USB-C or Thunderbolt they may not turn on when connected as secondary displays.
Some updates that, even if minor, contain important details that protect the devices and our data and fix some errors that we may find during use. Nail recommended updates for everyone and that we should install as soon as possible.
Pictures | Oli Woodman, Kamil S.