The new Mac Pro will arrive very soon with the most powerful Apple Silicon chip ever made by Apple, up to 48 processor cores.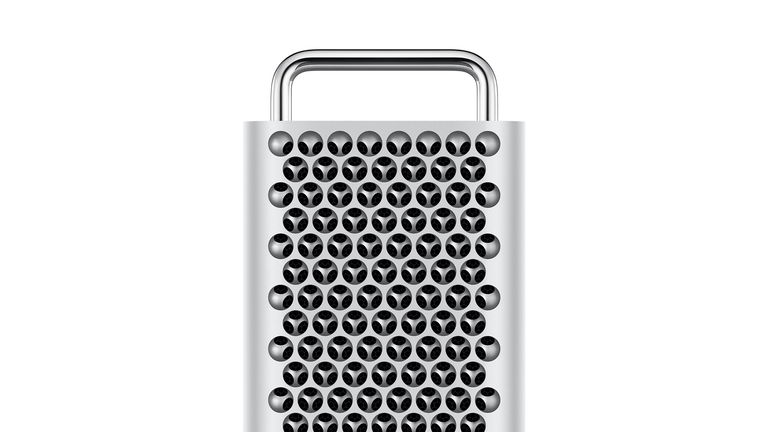 Mark Gurman has just released a new prediction about the new Macs Apple is working on. including the expected Mac Pro with Apple Silicon processors, which will be the most powerful Mac ever created by Apple. The chip of this Mac Pro could reach 48 proces sor cores.
Currently the The most powerful Mac is the Mac Studio with M1 Ultra chip with 20 processor cores, so we're talking about a Mac twice as powerful. We don't know what Apple will call this processor after using the names Pro, Max and Ultra.
I think the Mac Pro will come with options for 24 and 48 CPU cores and 76 and 152 graphics cores, as well as up to 256 gigabytes of memory.
As revealed by Mark Gurman, Apple is already internally testing an Apple Silicon-based Mac Pro with a 24-core CPU, 76-core GPU, and 192GB of RAM.. Of course, this Mac Pro isn't expected to arrive until 2023, so this chip could belong to the M2 or M3 generation.
In fact, I can share a configuration of the Mac Pro in active testing w ithin Apple: 24 processor cores (16 performance cores and 8 efficiency cores), 76 graphics cores and 192 GB of memory. This particular machine is running macOS Ventura 13.3. Ventura 13.0, the first version of the new macOS, will be released on Monday.
Information about the next MacBook Pro is also coming
Besides talking about the Mac Pro, Mark Gurman also revealed information about the next MacBook Pro, which is expected to arrive this year. In this case it is a updated current 14-inch and 16-inch MacBook Pros with the new M2 Pro and M2 Max. A simple update that will maintain the design and other specifications.
I'm told these laptops will be available in M2 Pro and M2 Max configurations. The M2 Max will have 12 CPU cores, made up of 8 performance cores and 4 efficiency cores, and 38 graphics cores. It will also continue with up to 64 gigabytes of memory. These options will be available on both screen sizes.
M1 vs M2 chip, what has changed and what are the differences?
Gurman also noted that Apple is working on a new Mac mini that will use the M2 chipthe same we have on the MacBook Air and iPad Pro. These MacBook Pro and Mac mini should arrive "in the next few months", we'll see if they arrive this year or if they are delayed until 2023.