We already have a new iOS 16 update available for the iPhone, it introduces security improvements and two main changes.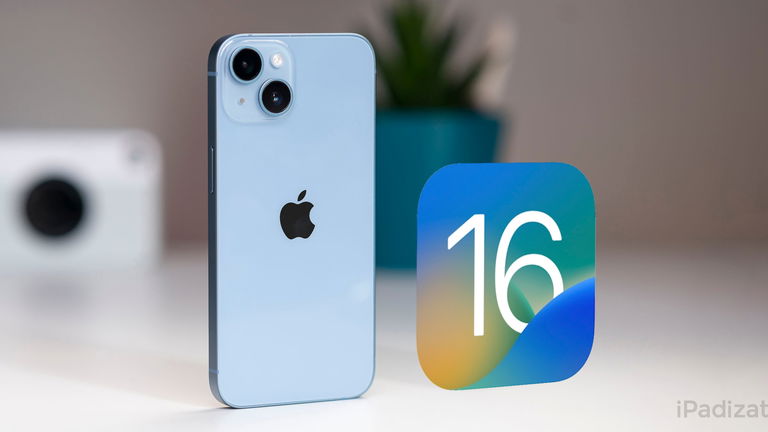 Apple has released a new update for iOS 16, but it's not iOS 16.2, which comes with lots of improvements, it's a somewh at minor update. iOS 16.1.1 arrived on November 9 to fix some bugs and now Apple releases iOS 16.1.2

solve other problems that have arisen.

According to Apple, iOS 16.1.2 also brings important security fixes, in addition to two main improvements

, according to the release notes. An update that we advise you to install as soon as possible on your iPhone.
What's new in iOS 16.1.2
As revealed by Apple itself, iOS 16.1.2 improves carrier compatibility and crash detection on the iPhone 14 is improved. This update also includes important security updates and the following enhancements for iPhone:
Improves compatibility with mobile operators.
Optimized crash detection feature on iPhone 14 and iPhone 14 Pro models.
With crash detection, iPhone 14 can au tomatically call emergency services when the device detects a car accident

. However, we have seen instances where this feature was enabled by mistake, this happened when users were riding roller coasters.

Apple explained that the feature uses G-force sensors combined with other data to detect a crash, but acknowledged that the forces of a roller coaster could trick the system. A proven system, both in tests and in real life.

Not easy how Apple managed to improve crash detection with iOS 16.1.2. Although since the function relies on algorithms to detect possible crashes, we understand that Apple will have adjusted them to be more accurate. We'll see if they stop failing under these circumstances.

How to Disable Crash Detection on iPhone and Apple Watch
How to Install iOS 16.1.2 and Compatible iPhone Models
To install this new iOS 16 update, all you have to do is enter your iPhone into Settings > General > Software Update and download this operating system update. The iPhones compatible with iOS 16 are as follows:
iPhone 14 Pro Max
iPhone 14 Pro
iPhone 14 Plus
iPhone 14
iPhone 13 Pro Max
iPhone 13 Pro
iPhone 13
iPhone 13 mini
iPhone SE 2022
iPhone 12 Pro Max
iPhone 12 Pro
iPhone 12
iPhone 12 mini
iPhone SE 2020
iPhone 11
iPhone 11 Pro
iPhone 11 Pro Max
iPhone XS
iPhone XS Max
iPhone XR
iPhone X
iPhone 8
iPhone 8Plus
For you