The official Apple MagSafe charger has a big discount on Amazon, it's the best wireless charger for your iPhone.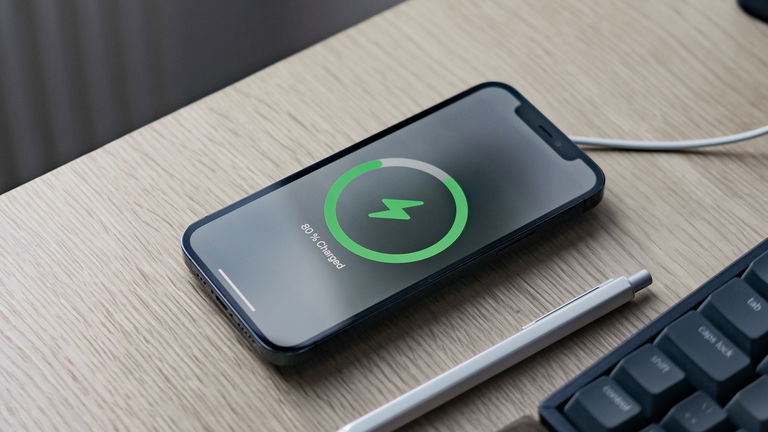 The best wireless charger you can use with your iPhone now has a deep discount at Amazon that you need to take advantage of. It is official apple magsafe chargeran ideal charger for all iPhone users, both for its MagSafe technology and for its good quality of manufacture and materials, or its charging efficiency.

The official Apple MagSafe charger is priced at 49 dollars in the Apple Store, its price has increased very recently. However, right now it's 20% off and its price drops to 38.99 dollars

a great price for a charger that will last you for many years.

Apple MagSafe Charger
The MagSafe Wireless Charger features perfectly aligned magnets to instantly attach to your iPhone 12 or iPhone 12 Pro for even faster wireless charging up to 15W.
The MagSafe charger eliminates one of the biggest problems with wireless chargers: poor positioning of the device depending on the load. With MagSafe, the charger will always be at its ideal point and charging will be much safer, optimal and faster.
We are facing one of the best wireless chargers on the market. Personally I've been using it as my main charger for years and never had any issues. Neither the iPhone overheated nor I woke up to the iPhone not charging. MagSafe technology is very interesting and a charger is one of the best accessories to use it.
Apple MagSafe Charger
This is a compatible charger officially with all iPhone models after iPhone 12 generation. However, with an accessory that costs just a few dollars, you can make any iPhone compatible with MagSafe, and you can also take advantage of all the MagSafe accessories available.
Apple MagSafe Charger Specifications
The MagSafe charger Magnetic Pro technology isn't just great

, also for its internal specifications. It's the fastest wireless charger you can use on your iPhone and here are some of its key features:
Features perfectly aligned magnets to instantly attach to your iPhone 12, iPhone 12 Pro, iPhone 13 or iPhone 13 Pro.
Even faster wireless charging with up to 15W.
The rare earths of the magnets are 100% recycled.
Made of aluminum with a padded interior area.
Integrated USB-C cable.
Weight of only 80 grams.
It is compatible with any device with wireless charging.
For you