Do you want to download high quality software on your Android mobile? Well, we have a compilation of apps and games specially highlighted by Google: the company presented the best of the store, those applications that deserve a place on Olympus. Did you know them?
November is coming to an end, we are approaching the home stretch of the year and all the social platforms are starting to do their summaries in pursuit of surprise your users with material that deserves to be highlighted
. Spotify already has its Wrapped 2022, Apple has showcased flagship App Store apps and games, and Google is doing the same with its Android store, the Play Store. The list of the best of the year is already public.
The best of the best on Google Play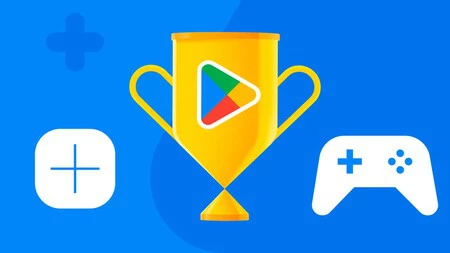 Android has millions of apps in the official store. Literally, we could only support ourselves for several lives with the entertainment software it offers us. That's why it's so difficult to choose the best of the year: there is more and more material to choose from.
To end 2022 as far as news goes, Google picked the following from everything uploaded to the Play Store in 2022.
Best Google Play App: Dream by Wombo
Image creation using AI is all the rage. And that's exactly what Dream by Wombo offers: just ask what you want and it will appear out of nowhere before your eyes. It is a free application with some limitations which is not only surprising, it can also be very useful for graphic designers, for example.
Dream by WOMBO – AI Art Tool
Best apps of 2022
Best Google Play game: Apex Legends Mobile
It is a multiplayer game that took a long time to arrive on mobile phones after its great success on computers. And when it landed on phones, it became a shooter to reckon with: comprehensive, with great graphics, plenty of variety, and with a very wide projection. With all these qualities, it won the award for the best Android game of 2022.
Apex Legends Mobile
The best games of 2022
More information | Google