Recreate objects and environments in three-dimensional models with your mobile's camera.
There are tools which, a few years ago, were unthinkable for mobiles, and which were reserved only for computers or more specific technological devices. Thanks to advancements and the arrival of elements such as augmented reality, the mobile camera can be in a much greater rush. It also helps to have applications like the 3D scanner on the iPhone to get the most out of it.
List of applications with scanner to download from the App Store
A 3D scan involves a process in which you analyze an object or a scene with the mobile camera. Thus, you will collect data on its appearance and you will be able to recreate a figure as a miniature on your iPhone screen. In the App Store there are many alternatives to install an application of this type, which we will show you in the following list:
3D scanning application
Trnio 3D scanner
Scandy Pro
Qlone 3D scanner
Polycam – 3D LiDAR Scanner
Heges 3D scanner
Capture: digitize anything in 3D
ARitize360
The best 3D scanner apps for your iPhone
So let's go with the best options to have a 3D scanner tool on your mobile, with its respective analysis and download link.
3D scanning application
May be lacks a more intuitive interface to learn how to manage it quickly. However, it is one of the most comprehensive apps for scanning 3D objects and places, with a plethora of options that bring you closer to an almost professional experience. It also uses the LiDAR sensor that mounts on the iPhone 12 to create more accurate three-dimensional models.
It has a low resolution mode and a high resolution mode to use depending on what you want to recreate. If it is a simple object, the application will use low res mode; Whereas if you use the high resolution you will have more functions to control, such as the scanning range or the occlusion of people.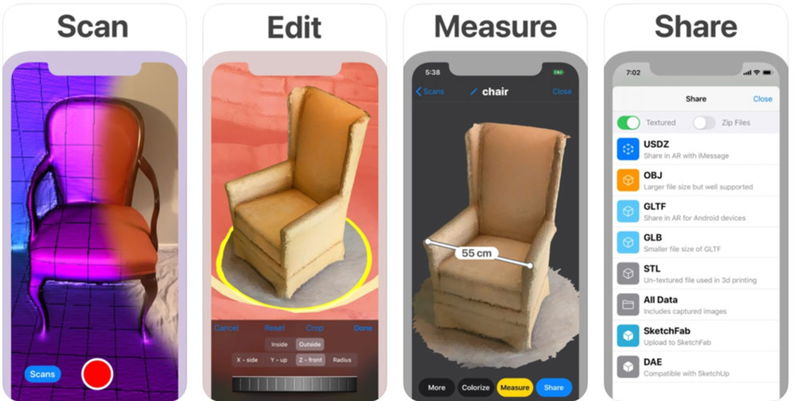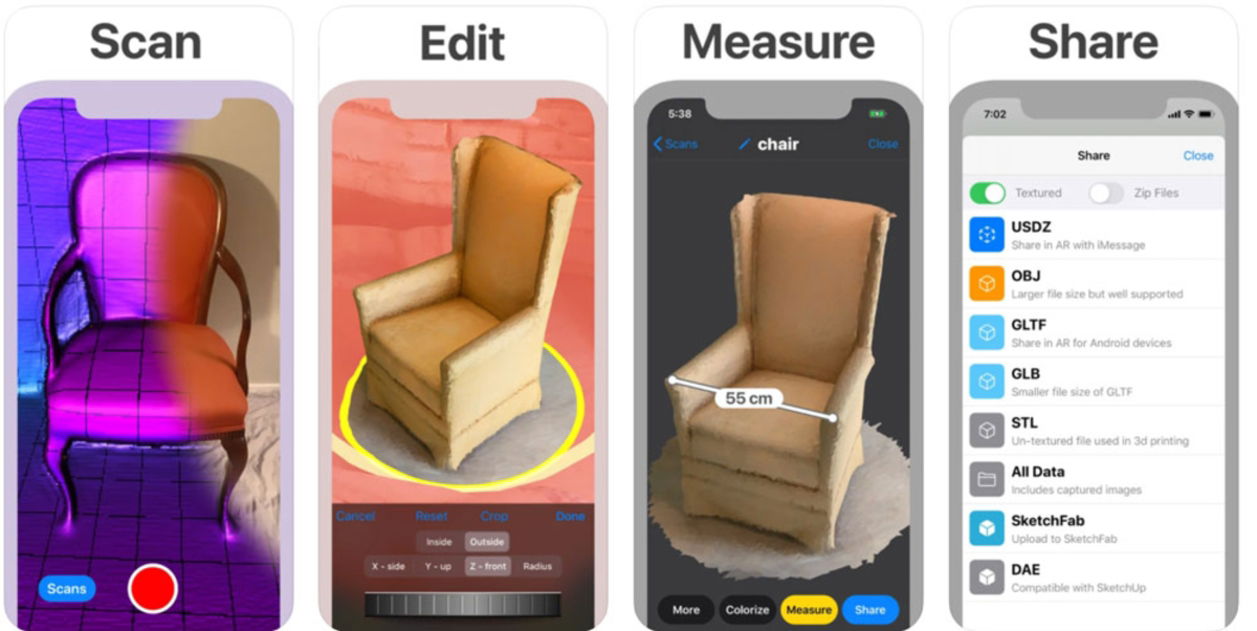 Trnio 3D scanner
Here minimalism in the interface plays a leading role, with a simpler learning process. With a simple button you can capture the object or environment in a very fast way, with a modo ARKit which, like the previous app, is able to make quick 3d models in small objects or scenes.
The application has several formats for exporting captures, such as OBJ. In addition, they can be exported to other formats such as STL or PLY through the MeshLab program. All the files you produce with this application can also be used for 3D printing
. The problem is that this is a paid app, although it is not a very large amount.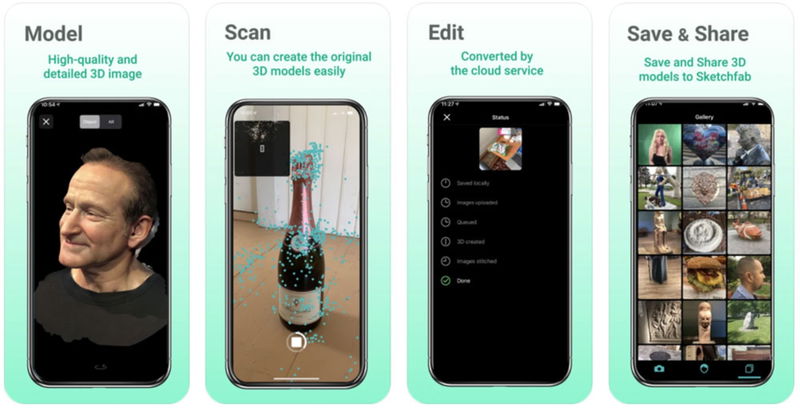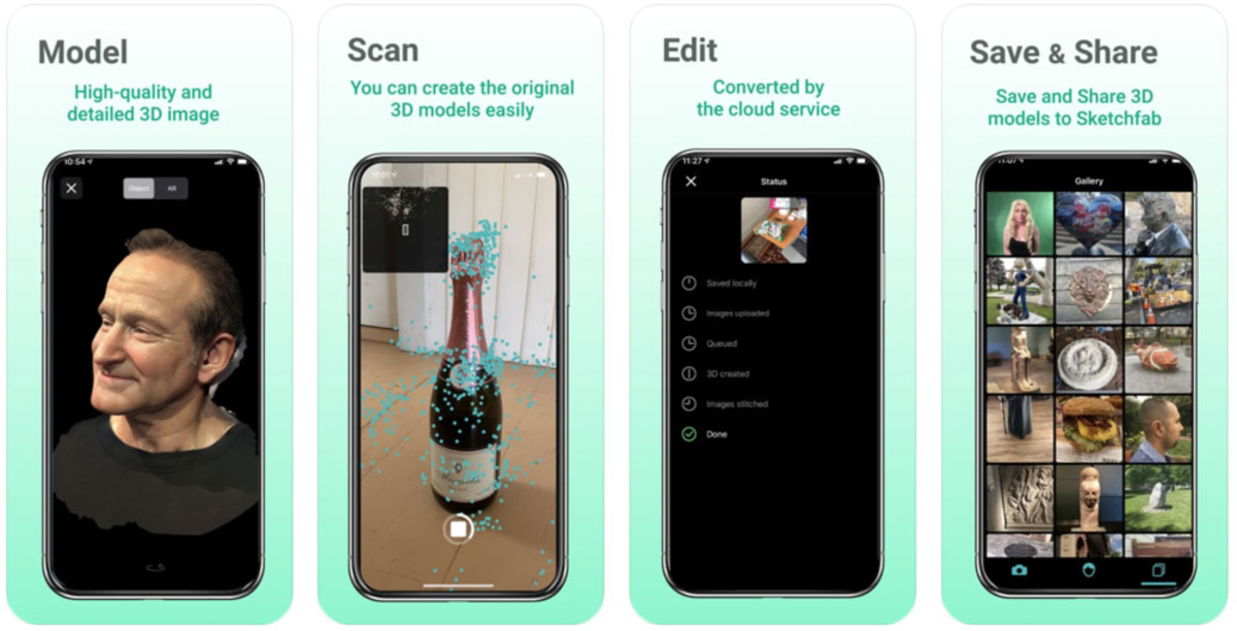 Scandy Pro
It is an application that is characterized by its simplicity and the speed of obtaining the captures, although it also has its own functions such as a 3D modeling overview, to check if it works for you or not. It is compatible with iPhone X, XS, XS Max, XR, 11, 11 Pro, 12 Pro and iPhone 13.
All rendering is done from within the app and locally, so there is no need to save it or store it in a cloud. Another remarkable feature is that you can modify analysis with tools which has the app itself, so you don't need to resort to other apps.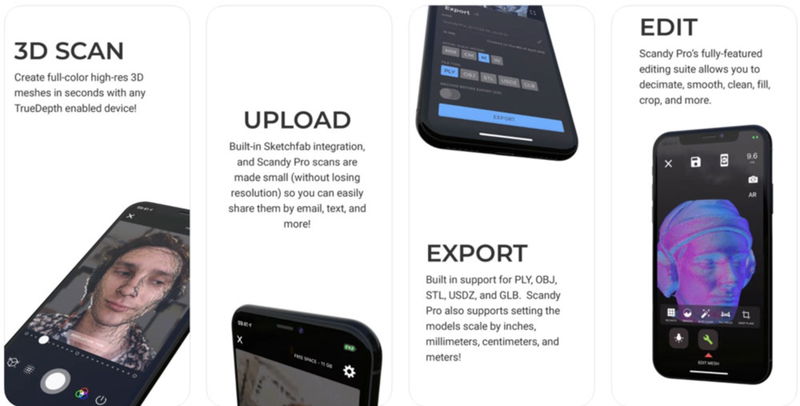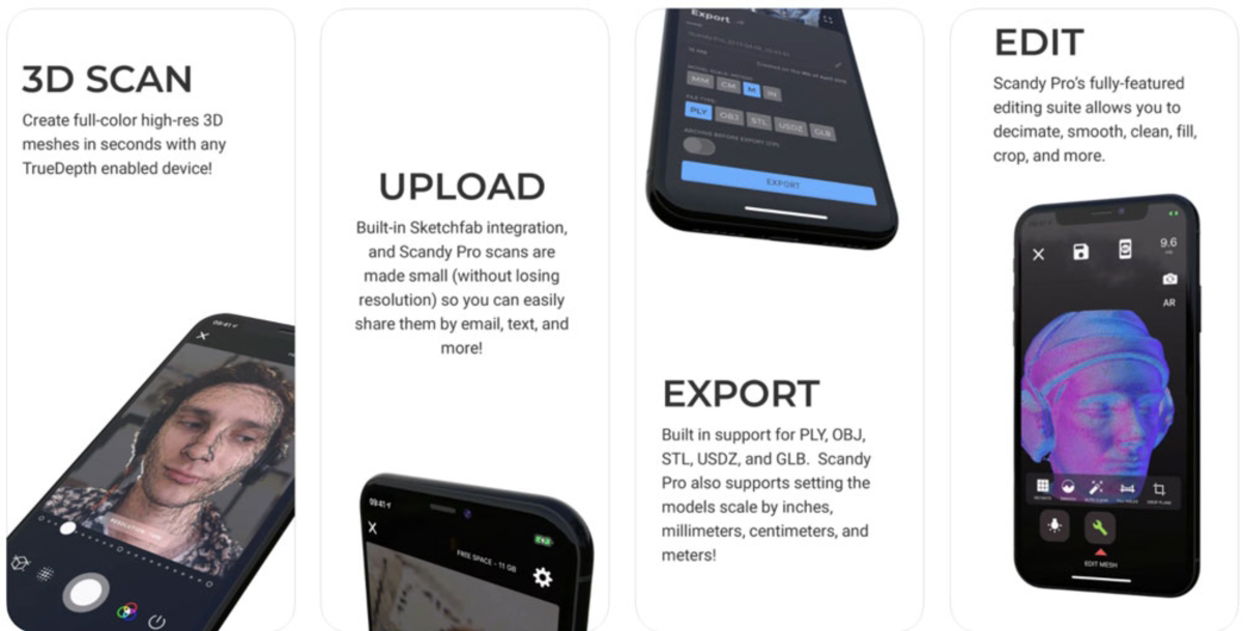 Qlone 3D scanner
This application is presented as an all in one, because it serves both to digitize in 3D and to enjoy everything that the augmented reality. It also does all the processing of three-dimensional models, as you can scan, edit, convert and export the files of the saved objects or scenes.
In this edition you can edit images, add text, resize or even merge two different analyzes. This application also gives the possibility to export files in OBJ or STL format for use in a 3D printer.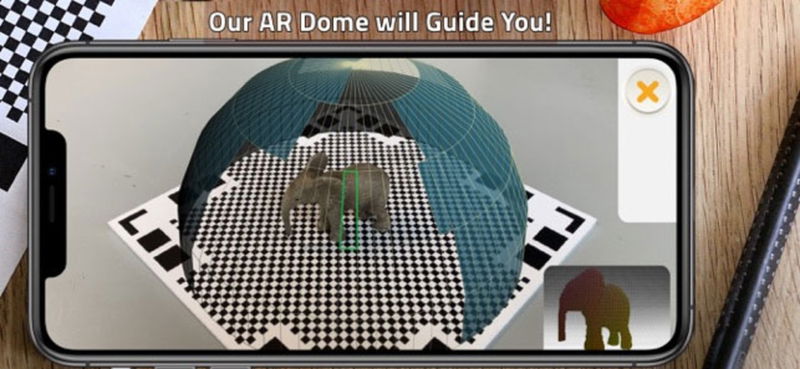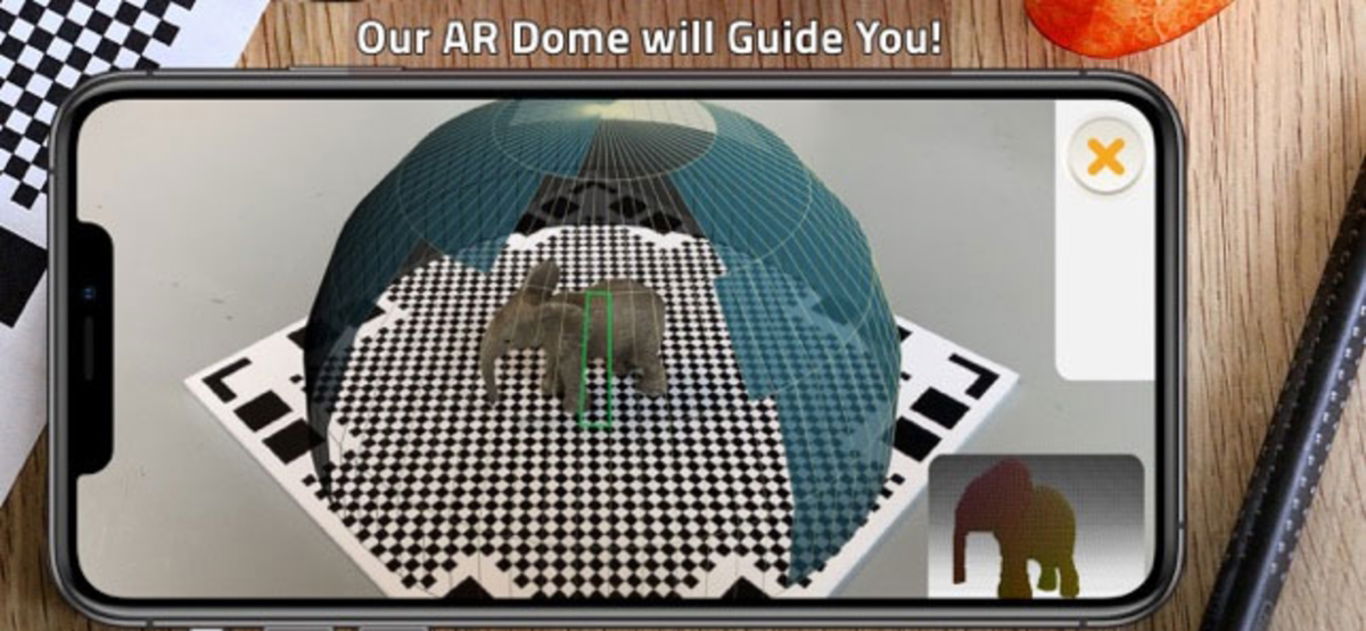 Polycam – 3D LiDAR Scanner
This is another of the apps that make the most of the iPhone's LiDAR sensor, so much so that it is included in the name of this app. Count with a colorization engine that allows you to generate the highest quality full color 3D scans in the shortest time. On the other hand, it has no limit of scans or recordings, although it is free.
It allows you to export files both locally and export them to the cloud, with a multitude of compatible formats. Best of all, the whole scanning and editing process can be done without an internet connection, so you can capture anywhere.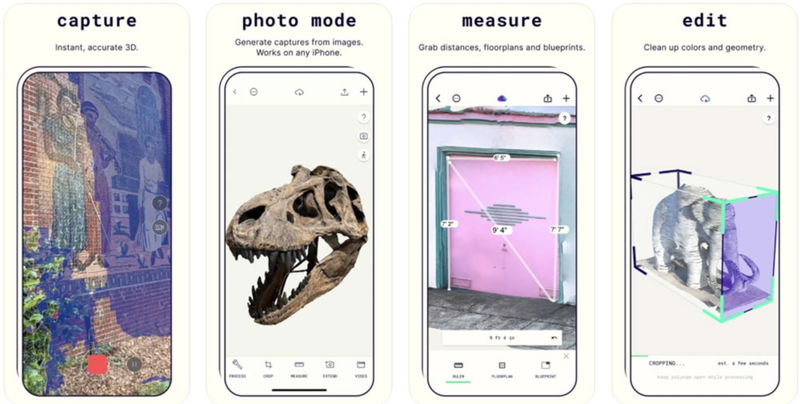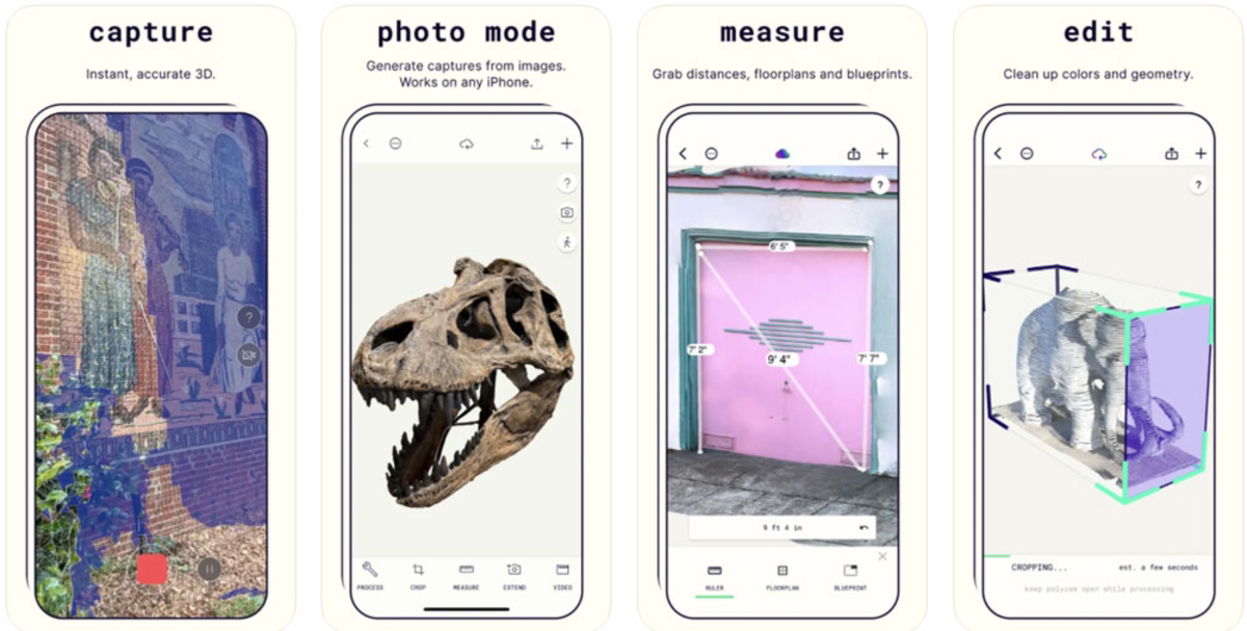 Heges 3D scanner
The recommended thing when scanning any object or environment is that the rover is as stable and still as possible. However, the app itself has its own precision tools to recreate the 3D model as accurately as possible. You also have the option of infinity scan, even being free.
Despite the multitude of tools at its disposal, it lacks an editor to modify the capture afterwards. This requires you to use an additional app to change the settings you envision for an improved end result.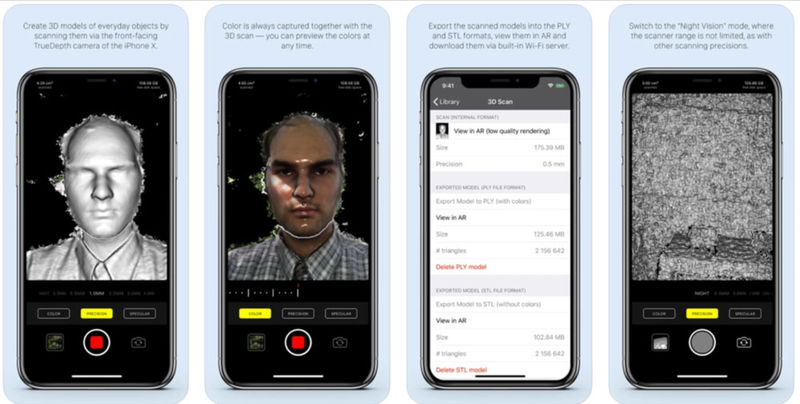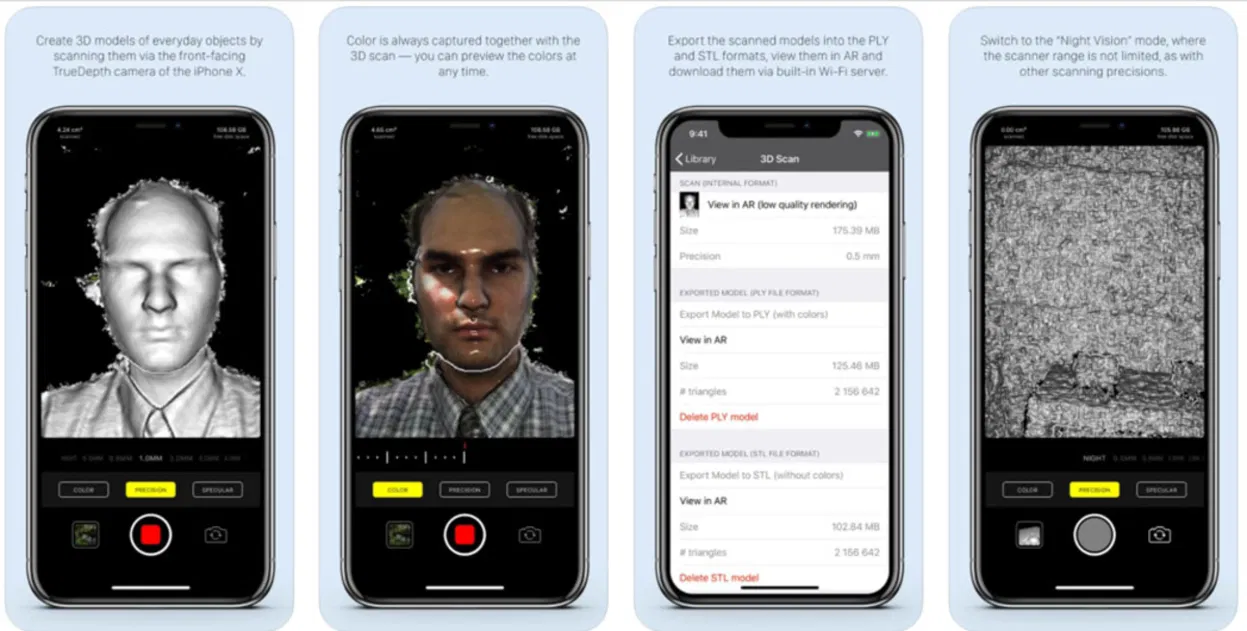 Capture: digitize anything in 3D
It is a popular app in the App Store, which has many functions, although it works best with terminals with TrueDepth technology. Something cool you can do here is share the analytics of other apps in 2D and 3D, either on a messaging platform or on a social network.
This application has a space designed for the most experts in the development of three-dimensional models. Count with a Developer SDK with which you can add your own code and extend the capabilities of this tool to unsuspected limits.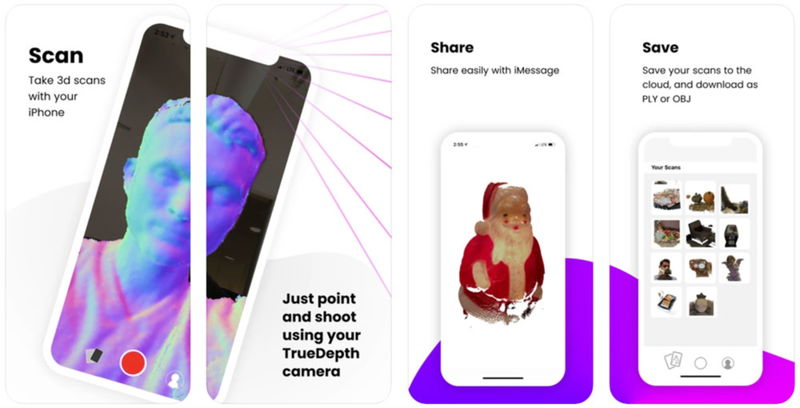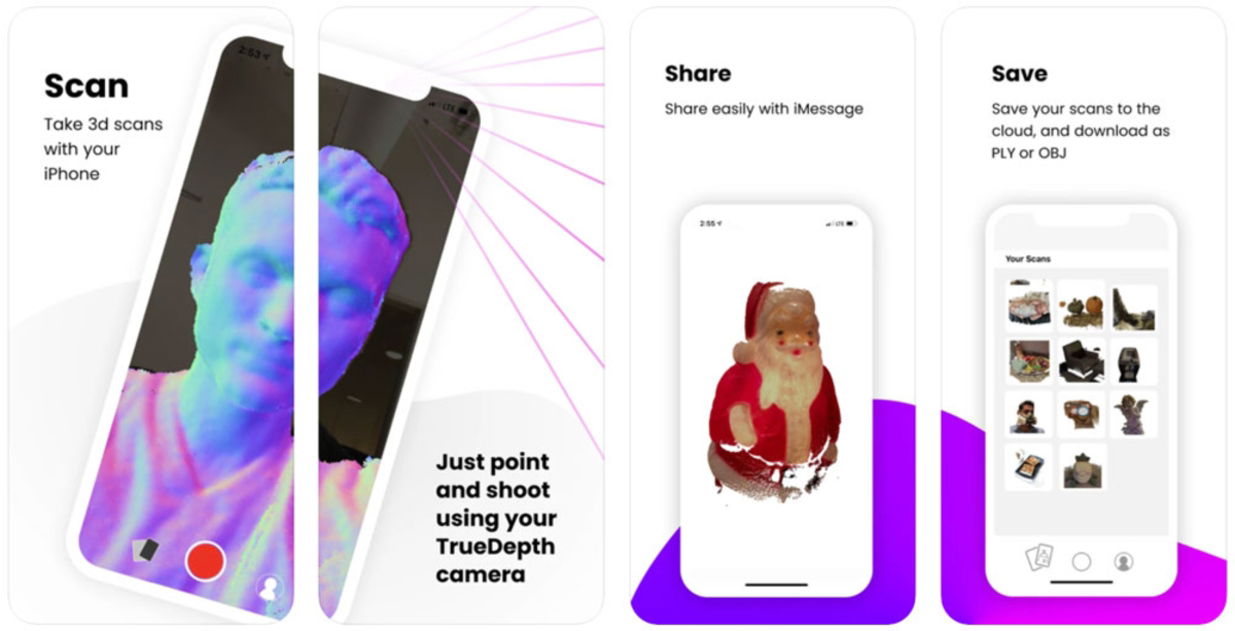 ARitize360
If you are not interested in open spaces or large spaces such as a room, this is the best alternative for you. It is an application which is only intended for 3d models of sneakers, for all fashion enthusiasts. It is also designed to scan physical products and create photorealistic models that can be used to upload them to the online store.
Actually, it has additional functions for exporting to e-commerce website. Downloading the app is completely free, as well as the first 3D model, although to do more you will need to pay for one. $ 10 monthly fee. Keep in mind that this tool is intended for a more professional area.
These are the best options you have in iOS to digitize 3D objects and scenes in an easy way and without the need for special equipment.
Related topics: Applications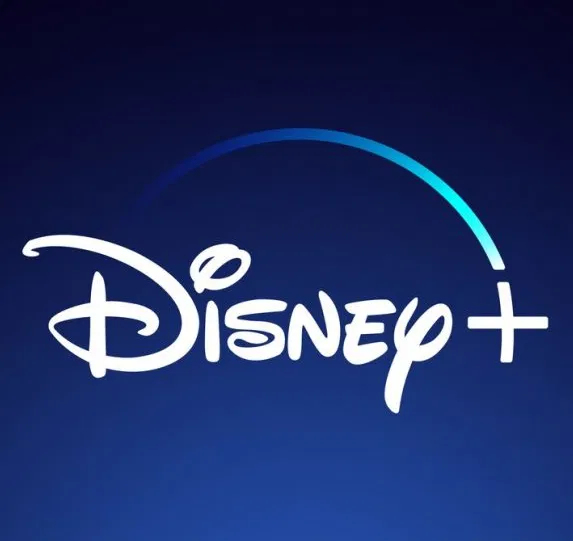 Subscribe to Disney + for only $ 8.99! register