New edition of the Hunting Apps section in which we collect some of the best iOS and macOS apps that have reduced their price or are free. A selection of applications to complete our collection with pieces such as Chameleon Run, Absolute Drift, CodeBox.
Free apps for iPhone, iPad, Apple Watch, Apple TV and Mac
AudioTunes – FLAC, APE, WMA Converter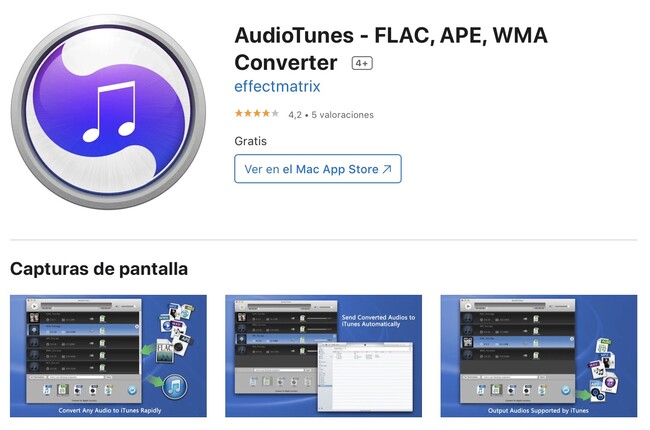 Thanks to streaming services, we convert and manage fewer music files every time. However, to do this, it is important to have the necessary tools. AudioTunes allows us to convert music to FLAC, APE and WMA formats and many others on our Mac in the most comfortable way. We can acquire this application for 4.49 dollars free.
CodeBox
We continue on Mac to find an app in which to save and organize snippets of text or code. A great tool for developers that we can use for our latest Xcode project or to organize quotes from the book we are writing. We can acquire this application for 10.99 dollars free.
Balance tips
A curious game for our iPhone or iPad where the ultimate goal is to stack objects and prevent them from falling. A little mini-game that can challenge us beyond what we could initially imagine. With a neat and pleasant aesthetic we can acquire this game for 2.29 dollars free.
Sea lion simulator
A most unique game where we play a sea lion in his everyday life and help him survive. With a dynamic closer to exploration and curiosity than to the game itself. We can acquire this application for 1.09 dollars free.
Reduced apps for iPhone, iPad, Apple Watch, Apple TV and Mac
V for Wikipedia
V for Wikipedia is an application for iPhone, iPad and Apple Watch which seeks to offer us a quality interface to read the famous free encyclopedia. An app that allows us to create bookmarks, explore images in full screen galleries, view articles by location and much more. We can acquire this application for 5.49 dollars 3.49 dollars.
Chameleon race
A game that does not need to be presented and that is reduced to half of its usual price. A game of jumps and colors that will undoubtedly put our competence in the platform category to the test. We can acquire this application for 2.29 dollars 1.09 dollars.
Absolute drift
A driving game focused on drifting with our car while avoiding hitting objects and advancing in the competition of 34 levels. We can acquire this application for 3.49 dollars
1.09 dollars.
More offers?
With Amazon Prime, you'll get faster shipping for $ 36 per year, with a 30-day free trial. Get access to Amazon Prime Video original series, movies, and documentaries with the free month trial. You have 60 free days of Kindle Unlimited, with one million titles accessible from a Kindle reader or with the Kindle app on an iPhone or iPad. It can be tried for free for two months, which saves us 19.98 dollars. And with Amazon Music Unlimited, millions of songs are free for 90 days.
In Applesfera Selección we publish the best offers related to Apple products and compatible accessories. Prices and availability may vary after posting.
You can be up to date and at any time informed of all the news from the Apple world and offers from Applesfera Selección in our profiles Twitter and Facebook.
Note: Some of the links displayed here are from affiliates. Despite this, none of the articles cited were offered by either the brands or the stores, with their introduction being a sole decision of the editorial team.