Apple files a patent that would solve a big problem for users!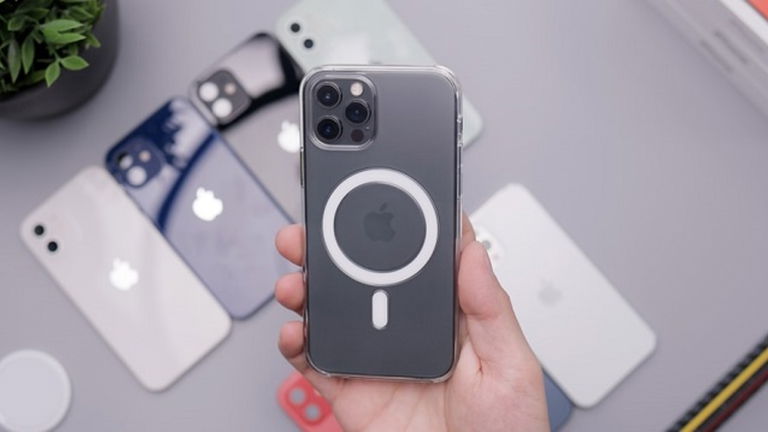 What an iPhone can charge AirPods or an Apple Watch by placing them on the back of the phone, is a possibility that most have thought of and so has Apple. A newly filed patent has been confirmation of Apple's determination to achieve this goal, which it has been investigating for some time.

The new reverse charging patent thinks about the application of technology, it works by placing two iPhones one behind the other to allow one to charge the other

. Although there is another possibility, consider how a MacBook and an iPad that can wirelessly charge an iPhone and an Apple Watch.
Apple insists on bilateral charging
Several years There have been rumors that Apple will add the feature to iPhones., dating back at least to the iPhone 11. Rumors have surfaced for the iPhone 12, 13, and 14, but the feature has yet to materialize. And comparisons are inevitable, knowing that Android has offered this possibility for several years.
According to patentlyapple, the document covers a wireless power system that includes electronic devices such as wristwatches, cell phones, tablets, laptops, removable battery boxes, electronic device accessories, carpets charging pads, wireless charging pads and/or other electronic equipment. These electronic devices have wireless power circuits.
Apple obtains a new patent for the Apple Watch, this time related to gestures
The intent would be that the devices in a wireless power system could have the ability to both transmit wireless signals and receive wireless signals.
And a cell phone or other portable electronic device may have a coil that can be used to receive signals wireless power from a charger or other wireless transmitting device and can also be used for transmit wireless power to another wireless power device.
Reverse charging would alleviate "battery anxiety" for many, knowing that if an Apple device ran out of power, they could recharge it with another. Unlike many other patents that are uncertain whether they will ever materialize, the "need" for an alternative to charge Android devices clearly shows that it would be from the group of patents that we could see materializing very soon.
Which iPhone models support wireless charging?
For you