Threads has been available since the beginning of this month, although in Europe, as in the rest of Europe, you cannot post or see comments, just see the wall of the most popular users. Now it is updated with the good news which means be able to see only discussions from users who are being followed. In this way, it gets closer and closer to the total Twitter experience, or X.
Within days, Threads was able to receive millions of users, so Zuckerberg was very happy with the decision to launch this social network that mimics Twitter in almost everything. Even with the veto over Europe and Europe until Clarify what data the app takes from users
This social network continues to improve with very important news almost every week.
Today, Zuckerberg announced that Threads is rolling out a timeline tracking feed in the app. In other words, instead of having content created from the most popular accounts or optimized based on what the user likesa tab has been included from which you will only see the feeds of those you follow.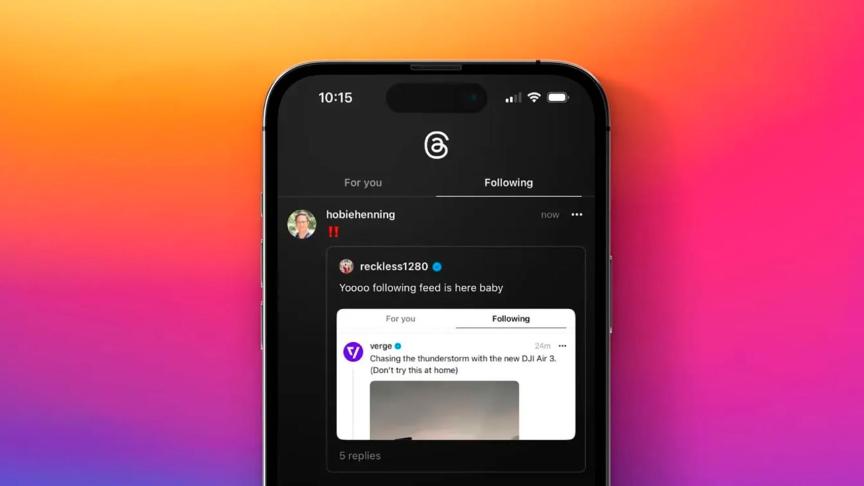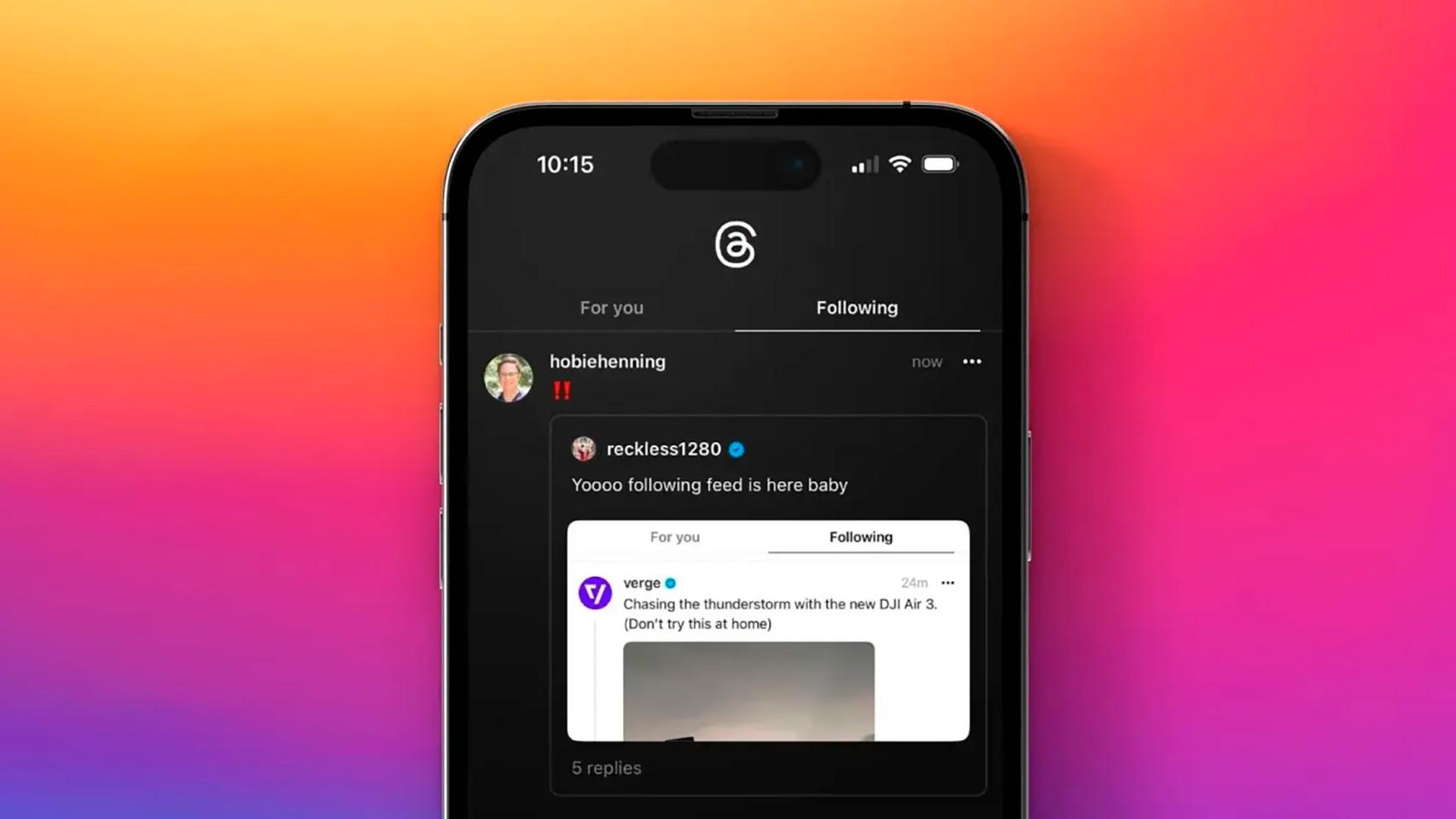 All these sons will be carried into the reverse chronological flow. To access this 'Follow-up' feed, you must click on the 'home' button located at the bottom of the screen. You can also click on the Threads logo at the top to view the two separate tabs.
Once done, both will appear at the top: 'For you' and 'Next'. The only thing that now appears to be a bug that prevents this tab from being used when the app is opened again. In other words, if the application is closed, when you return to it, the "home" will appear with the "for you" tab. You will therefore have to click on these spaces again to access the next tab.
What is tried is that the default thread is the thread for you and the next is an experiment more suitable for advanced usersas he argues 9to5mac. It will be necessary to see, because the ideal would be that Threads allow to choose which tab is used when opening the application. Of course, at the moment this update is coming to Threads for iOS gradually and not to all users. In Android it is not known if it will be updated in a few days or we will have to wait a little longer.
You may be interested
Follow the topics that interest you