In a country like Europe, where Google has a usage share of over 95% as a benchmark web search engine, a browser like Chrome is almost an institution. Also, since it comes preinstalled on many Android phones, hardly anyone is looking for a better alternative.
It's fair to admit that we often don't look for other options because Google keeps Chrome very up-to-date and has a lot of features in it that make everyday life easier.
The last one has reached the Canary version, which is the developer-oriented version, where we can test the news before it hits the stable version. Of course, there's no guarantee that Google won't change its mind and upgrade to the standard version.
A customizable shortcut button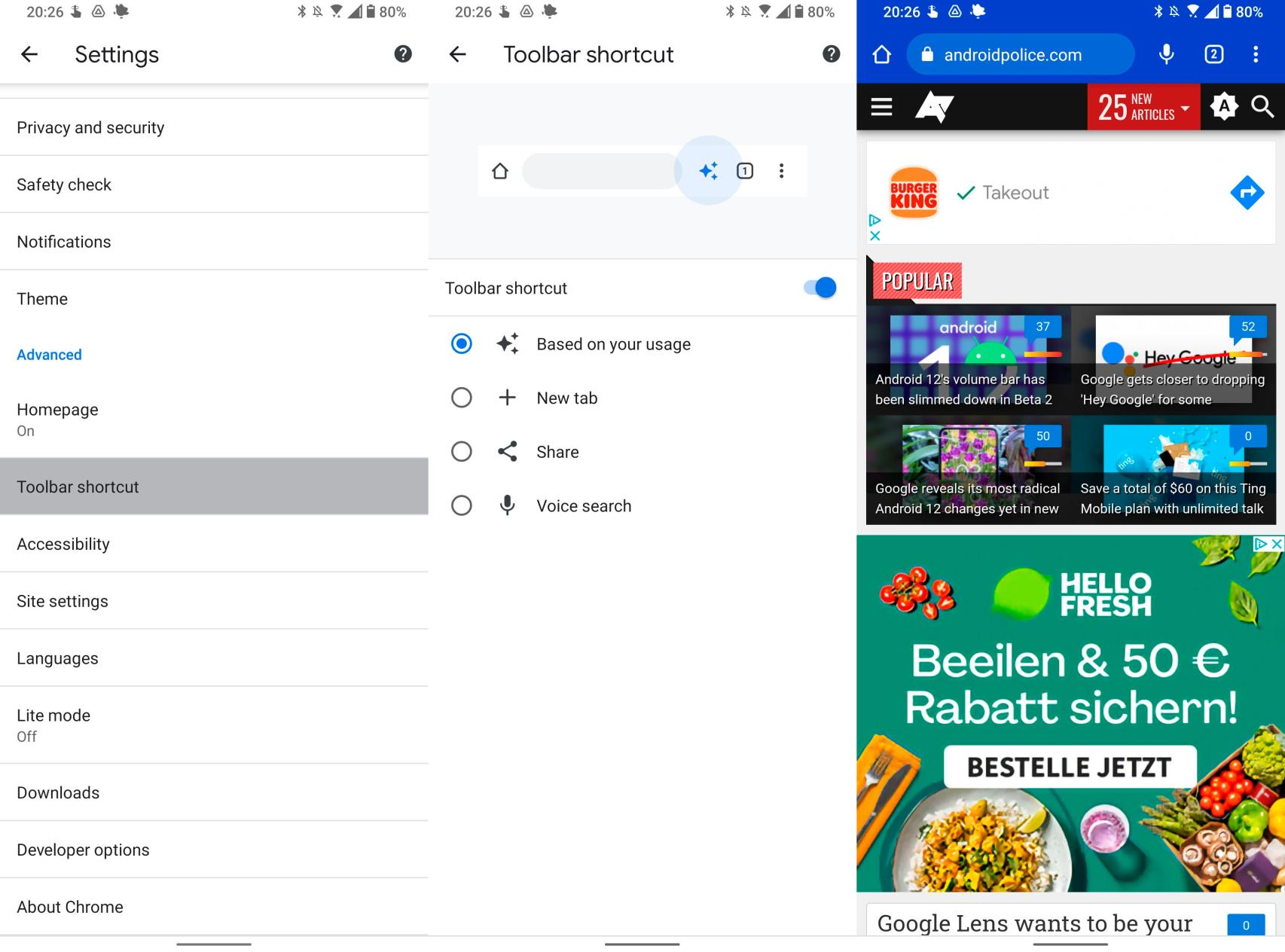 The function we are talking about today is a button that we can place next to the search bar and that is used to perform a specific action.
By default, the auto-configure option is selected, depending on what we're doing, although we can select four variations:
Based on our usage (default option).
New tab.
Share.
Voice search.
In order to test this feature, we need to install Chrome Canary 93 (93.0.4536.2 or higher, which we can download from APKmirror, for example.
The settings can be found in the settings, in a section called Taskbar shortcuts. Of course, this part of the configuration may not appear as soon as the application is installed. If so, you must enable these two options:
chrome: // flags / # adaptive-button-in-top-toolbar
chrome: // flags # adaptive-button-in-top-toolbar-customization.
Since this is a development version, the new feature does not always work well and sometimes the button disappears. Hopefully not only will Google bring this button to the final version but continue to increase the customization in Chrome, to make it a better browser over options like Vivaldi or Brave.
.