Apple has always been known to defend privacy. On several occasions, company executives, especially Tim Cook, have said that consider privacy as a fundamental human right. This year's WWDC, with all the new features announced in iOS 15, iPadOS 15, tvOS 15, macOS Monterey, and watchOS 8, introduces several important enhancements to improve the privacy of our devices.
Privacy permeated much of this year's WWDC. Some mentions have been subtle, like the fact that FaceTime on the web still has end-to-end encryption. Other mentions were clear, as for the Private Relay function. And others have gone almost unnoticed, for now, in the hundreds of videos that Apple has put in the hands of developers on the most varied subjects. Going through all the improvements to our privacy in new operating systems would take us a series of articles, but let's take a look at the top five.
Mail: No follow-up without our agreement
Emails contain much more than just text, images that appear next to messages are not sent in the message itself, but the message asks the email client, in this case Mail, to take care of downloading them automatically from the server where they are hosted. With this seemingly innocent and practical behavior, it is possible to perform a precise tracking of when we open an email and from what location
.
Rich emails without having to deliver our location back.
Downloading content inserted into emails, sometimes invisible tracking pixels, reveals the IP we are using, so businesses know where we are opening the email from, on what device, the exact time to which we open it, etc. All that happens in the background, without our having a choice about.
With iOS 15, iPadOS 15, macOS Monterey, and watchOS 8, Apple introduced a system called Mail Privacy Protection. This system is responsible for automatically downloading the images and content included in the messages. It's something that happens in the background, whether or not we open an email, with which information about when or if we open a specific email can no longer be collected. The system also performs this download without revealing our IP address, so it cannot be used to create a profile or to know our location without our permission.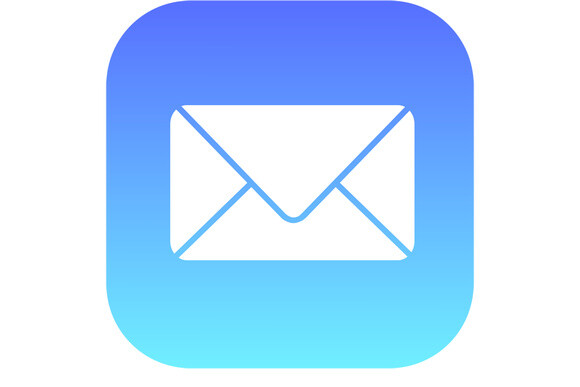 Mail Privacy Protection will be offered as an option to enable when we use Mail on new operating systems and will allow us to choose whether or not we want to allow this type of tracking. Mention of course that other interactions, like clicks on links, may be known, so if we click on a link to view an article in our favorite newsletter, the website owner will record our visit and his or her may origin. In short, the system will prevent us from being followed without knowing it, while our voluntary interactions are our responsibility.
Safari: Relais Privé, so that no one knows both who we are and what we are visiting
Another star news in terms of privacy is Private Relay. A system that takes care of protecting our traffic while we are using Safari. The system operates through two nodes, one operated by Apple and the other by a trusted partner. The system is designed so that neither Apple nor its partners can know our IP address and our website URL at the same time we want to visit.
Browse Safari without exposing our IP address: no profiles or tracking.
The net result of this new security system is that our browsing on Safari is protected from network administrators, our operator, and even the websites we visit. No one can use our IP address to track us, know our location or build a profile of our browsing habits.
The system is designed in such a way that it does not affect the speed of your Internet connection. Something Apple achieves by working with partners who offer servers close to our location, so that the connection time is fast and the bandwidth is sufficient to ensure that we enjoy the Internet in private at maximum speed
.
App privacy report, hide my mail and Siri
To conclude, we must mention three other super little functions to defend privacy. One is the ability to generate temporary emails from the system. Something very simple to do from the Safari itself when you want to register on a website and you allows us to keep our personal address secure. Hiding my email addresses can be removed very easily, preventing spam from reaching us.
The other is the app's privacy report. A function which, inspired by the Safari privacy report, allows us to know what data the applications of our devices have accessed and, above all, with whom did they share them. The system collects the connections that applications make with third-party domains so that we have a clear and accurate picture of what is happening to our data.
Single-use email addresses, analysis of how our data is used by local Siri applications and requests.
Finally, we have to talk about Siri. now him our requests are processed directly on our devices. Certainly, queries like searching the internet will clearly access the web, but our query itself, our voice, and the sound of the environment around us will never visit any server.
As we saw at the start of the article, Apple views privacy as a basic human right. These five tools, not to be extended to others, will give us the peace of mind that, if we wish, we can prevent the tracking that we too often refer to as abusive. In the end, it all comes down to a choice: do I want to be followed? If the answer is no, we can continue to enjoy the services and benefits with the peace of mind that our privacy is respected.