There are many WhatsApp tricks that you might not know even if you have been using the instant messaging app for years. Even the most expert are surprised by the news, which sometimes arrives without notice.
[6 trucos oficiales de WhatsApp para mandar mejores audios]
You can always read El Androide Libre to be aware of these news, but soon you will also have the possibility that WhatsApp itself will explain it to you, since it will be included in your chat list.
The official WhatsApp account
As revealed in WABetaInfo, WhatsApp is experimenting with an official account in its own service. In effect, this means that the company will be a user within its own application, with whom we can talk like any other. The difference is that it will be a public user available to everyone and it will be automated as a 'chatbot'.
This official account will allow us to start a conversation directly with WhatsApp, and this will have its advantages. The most obvious is that we can ask WhatsApp direct questions about app functions or features that we are unfamiliar with; He will also be able to give us tips for using the different functions of the application.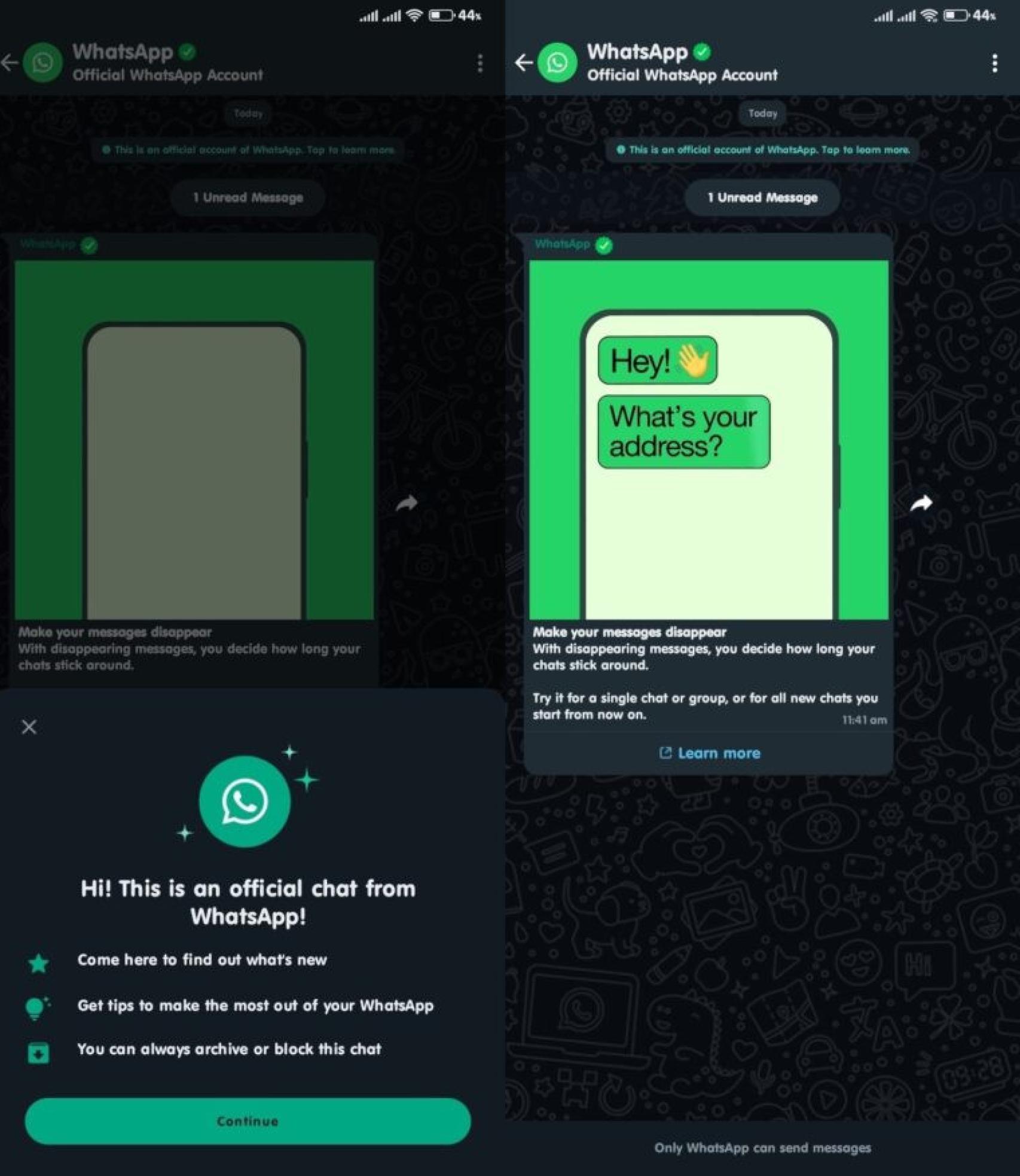 The official WhatsApp account will be differentiated from the rest by a green mark, which will appear next to the name. Therefore, you should not trust anyone who tries to contact you using the WhatsApp name and does not have this mark. WhatsApp will never contact us to ask us for personal information and in fact this is one of the tips it will give us through th is chat.
The first tip that appears in the chat when we start it is about temporary messages, and it will explain what they are and what benefits they have. A link will appear that will take us to the help of WhatsApp, where we will be told how they work and how we can activate them.
A detail that may annoy some users is that WhatsApp will be the one to start chatting with us. But if we don't like having the official account in our mailing list, we can always block, silence or archive it and so we won't receive notifications or be contacted in this way again.
At the moment, only a few users have received the WhatsApp message to start the chat, and it seems to be something random that will gradually reach all users.
You may be interested
Follow the topics that interest you