For better or for worse Google again retouch another of its most important sections in the Play Store: My applications. We usually use this section to download updates or remove an app that we don't want.
If Google recently removed the hamburger menu from the Play Store, now it looks like some pretty radical changes are coming with a new modified section almost completely, which will surely change the way we understand downloading updates and more.
The " My Apps " section of the Play Store receives changes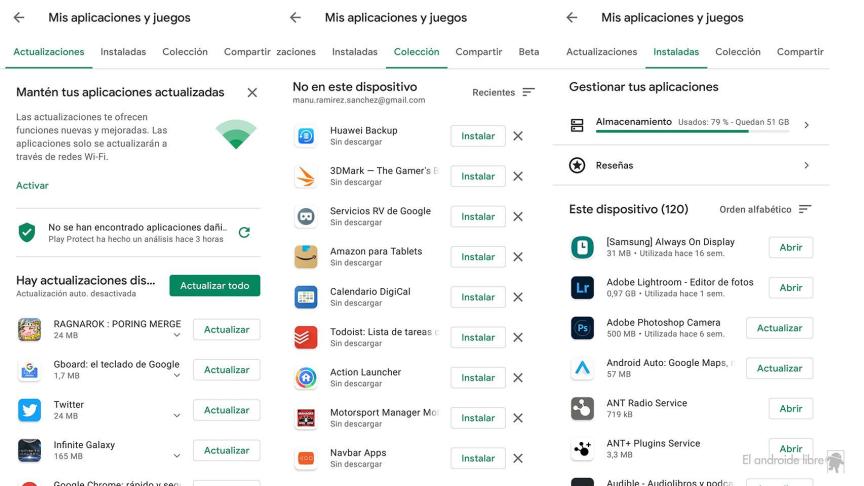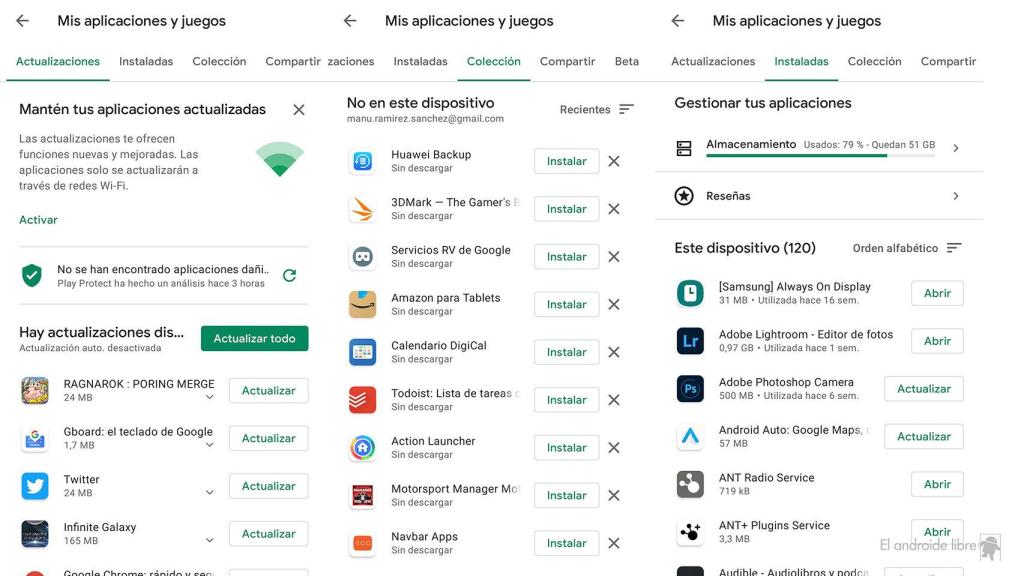 It's true that everything in this life gets used to it, but when it comes to software updates sometimes they drive us a little crazy with so much change. This time around, the excuse for the change is an improvement in the usability of Google Play from which we access to find apps, games and even movies.
A few days ago some screenshots have been leaked in the "My applications" section. We mentioned that it can be worse because the entire list of apps we usually access from this section has changed.
That is to say it becomes quite uncomfortable to access the full list applications or those that received a new update recently. So far when we enter this section, those of us who don't have automatic updates, we find the list of apps that have a new version and those that have been recently updated.
Two new sections for "My applications"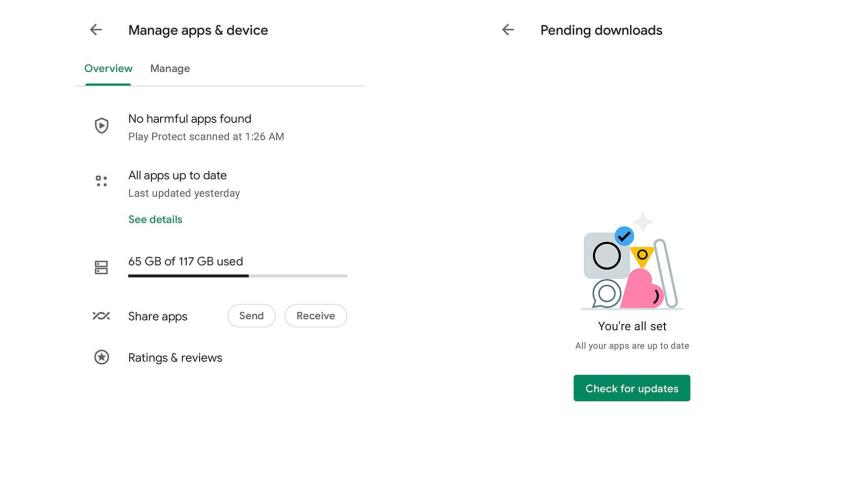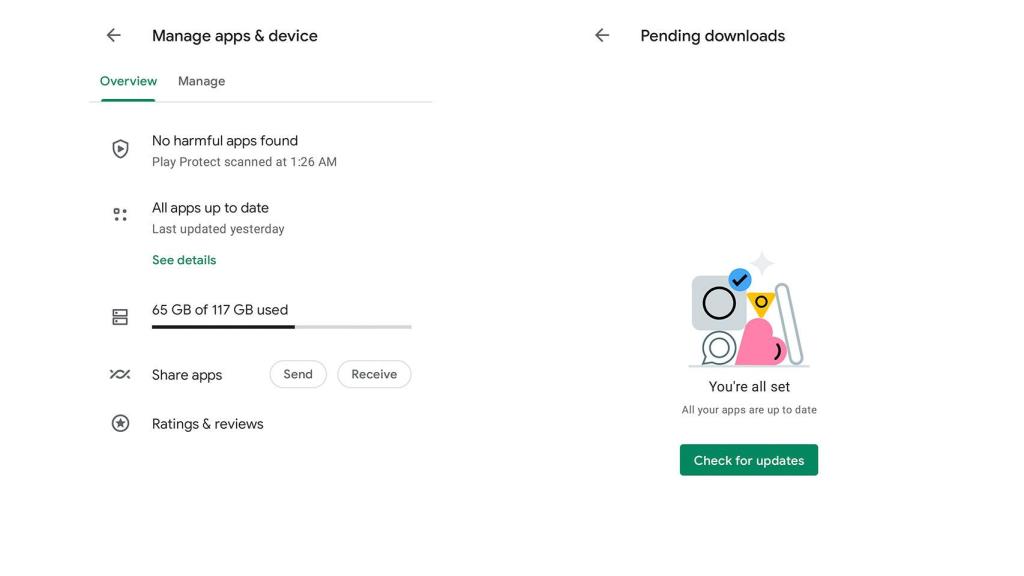 This section has been replaced by a new call "Manage applications and device" It removes the Updates, Installed, Library, Collection, Share, and Beta tabs. Free two sections: general and manage.
The first one makes a quick summary of the used storage of the mobile, that Play Protect is working well and that the applications are correctly updated. We pay attention to the section for sharing apps, with two buttons for sending and receiving apps, as well as ratings and reviews.
In the other shared capture, you can see the screen of the management section perfectly where we can update the apps that have a new version, so we end up with a completely renovated section to be as concise as possible.
For the time being this update comes from the server side, although you can always try your luck from the APK of the Google Play Store to see if we have it available on our mobile.
.