Google Discover is the news feed that most Android users in Europe have on their phones. Earlier this year, an update was already released which introduced a series of improvements to this feed. With the arrival of Android 12, we can expect a complete design change.
As they already did with 9to5Google, the feed will have a different design. Google Discover will say goodbye to the current design with cards, in addition to changing the position of the Google logo, among other things. The first photos showing this drawing are here.
Here is the new design of Google Discover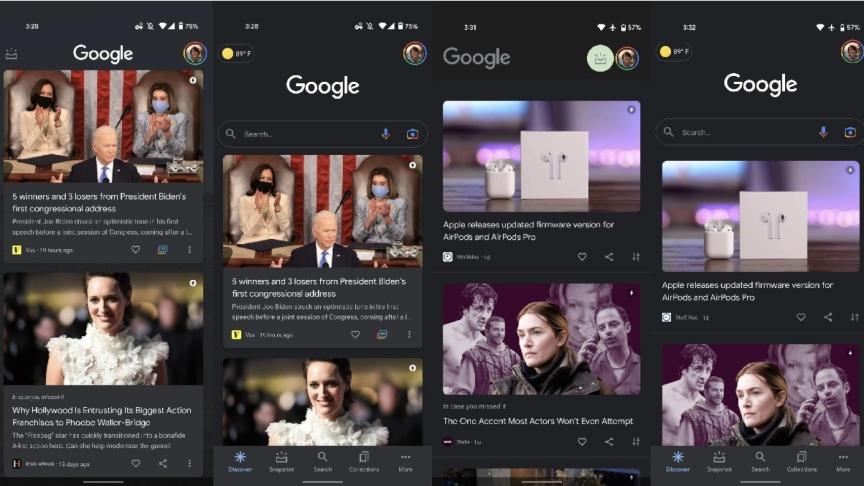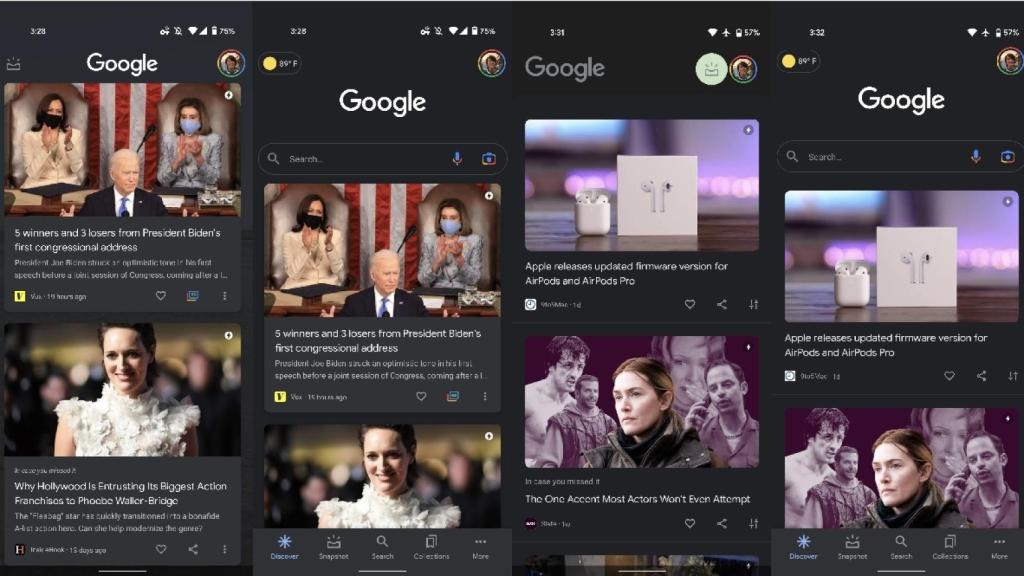 Until now, the news was displayed on individual cards, where we could see an image, the title and the first line of the article in question. In this new Google Discover design these cards are deleted, showing only the photo and title of the article, along with the media name and buttons at the bottom. The design is simpler with this change.
Card withdrawal allow space to be saved, but by not being able to read the first line of this news, the chances of users clicking on it are reduced because there is no context. Google doesn't seem to be taking advantage of that extra space they gain by eliminating the cards.
Another change can be found in the menu at the bottom right of the articles, which changes its icon. Next to this icon we have the heart icons (to like this news) and share. Also, the Google logo is now positioned at the top left of the screen, it is no longer in the center of the screen.
Users with the beta version of Android 12 they are the only ones to have access to this new design from Google Discover. The design was first disclosed earlier this month, in addition to being released on iOS. The rest of the users will have to wait for the update to access the new design of this feed on their mobile.
.