Google Maps is able to surprise us with features like time travel to find out what a street looked like that year, but now it took the ability to tell the user the air quality in their area. And the important thing about this novelty is that it is included as a new layer so that it can be activated.
Zoom in on your area and check the air quality on Google Maps
The fact that it is available from the layers allows us to take a closer look at our neighborhood or area. That's to say if an area is enlarged on Google Maps
and you activate this new layer, you will be able to see the air quality in a simply excellent way.
Via Android Police, we know this novelty which was announced a year ago by Google and which has just been published from its blog. The rating system of air quality from zero to 400
with the lower indices indicating the best situation for us to go for a run or just ride a bike.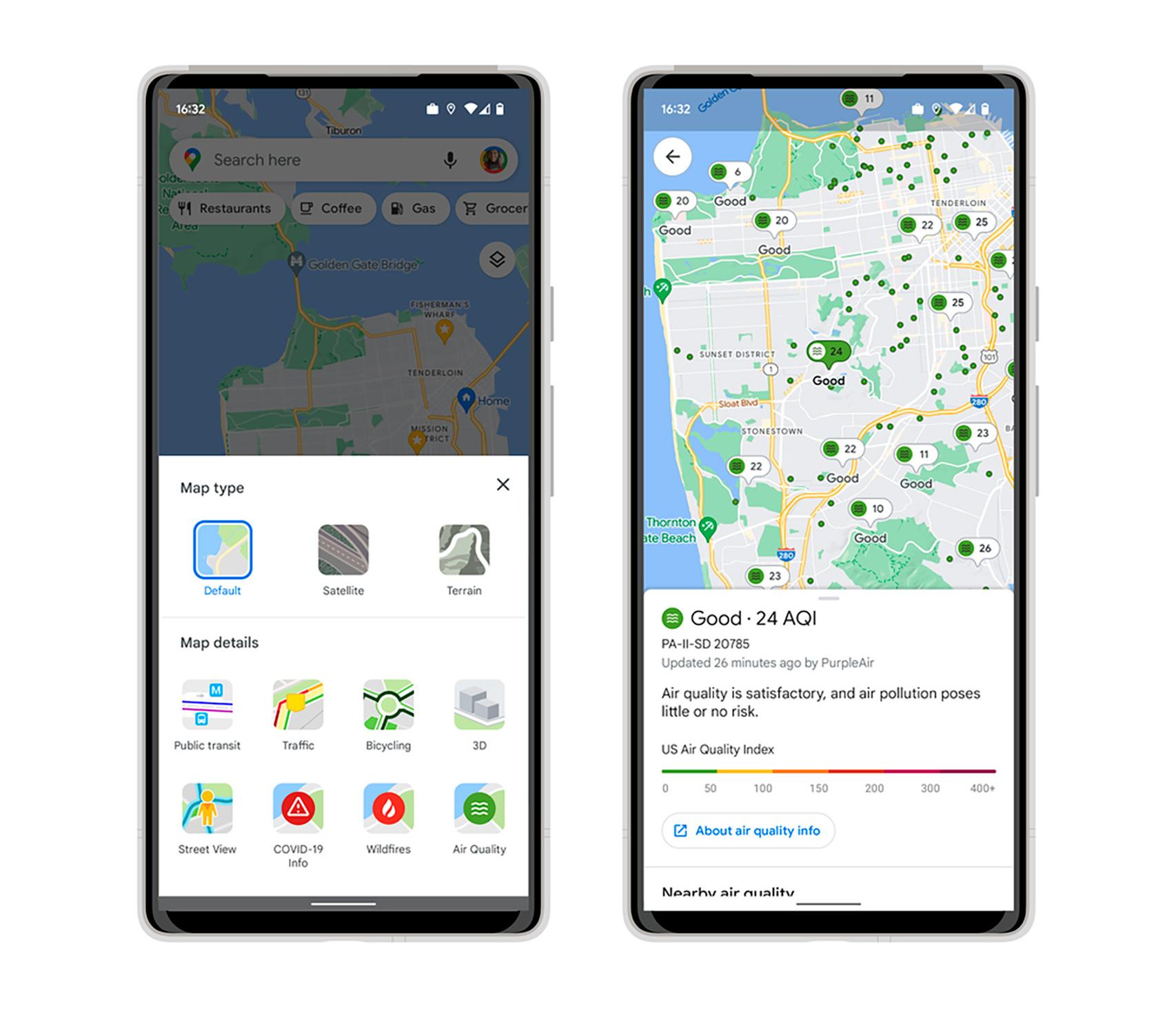 This option is available from the button which we have in the upper right part so that when we press it we can choose the air quality option just below the right.
We already have it available here in Europe, but if you try to activate it, a message appears saying that there is no information in the region. In the United States, this information comes from the EPA, the United States Environmental Protection Agency, although for more localized data in the area, they use information provided by PurpleAir.
Será cuestión de esperar de que se active aquí en España, ya que la opción ya está disponible aunque el servicio no funcione para que podamos echar un ojo a las zonas por donde nos movamos, para así tomar la decisión de salir a correr; de todas formas, tenemos este tipo de datos desde un montón de aplicaciones del tiempo.
Te puede interesar
Sigue los temas que te interesan