The solution has arrived so that the emojis between iOS and Android look like it!
Google has started to implement the iMessage reactions in the beta of Google Messages for Android users. With this update, it was impossible to ignore some adaptations that Google made to several of the most popular iOS messaging reactions, to improve the confusing format in which emojis were presented.
The update will allow us to see emojis in Google Messages when a friend with an iPhone reacts to a text message. A) Yes, Messages with the literal text of reactions one wanted to share will be left behind, which were inconvenient when sharing a fluent conversation.
Google Messages already recognizes iOS reactions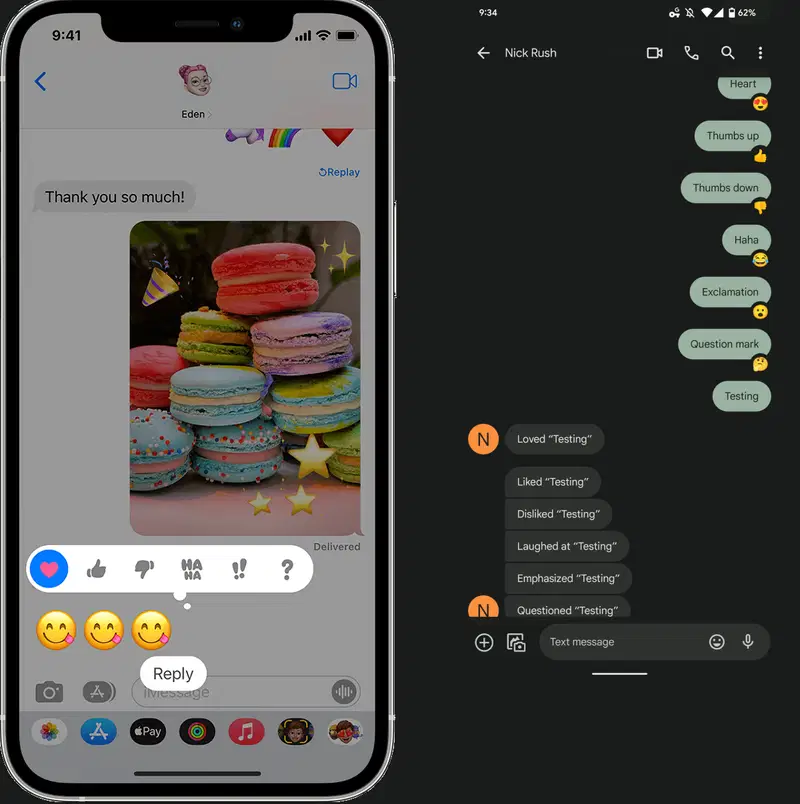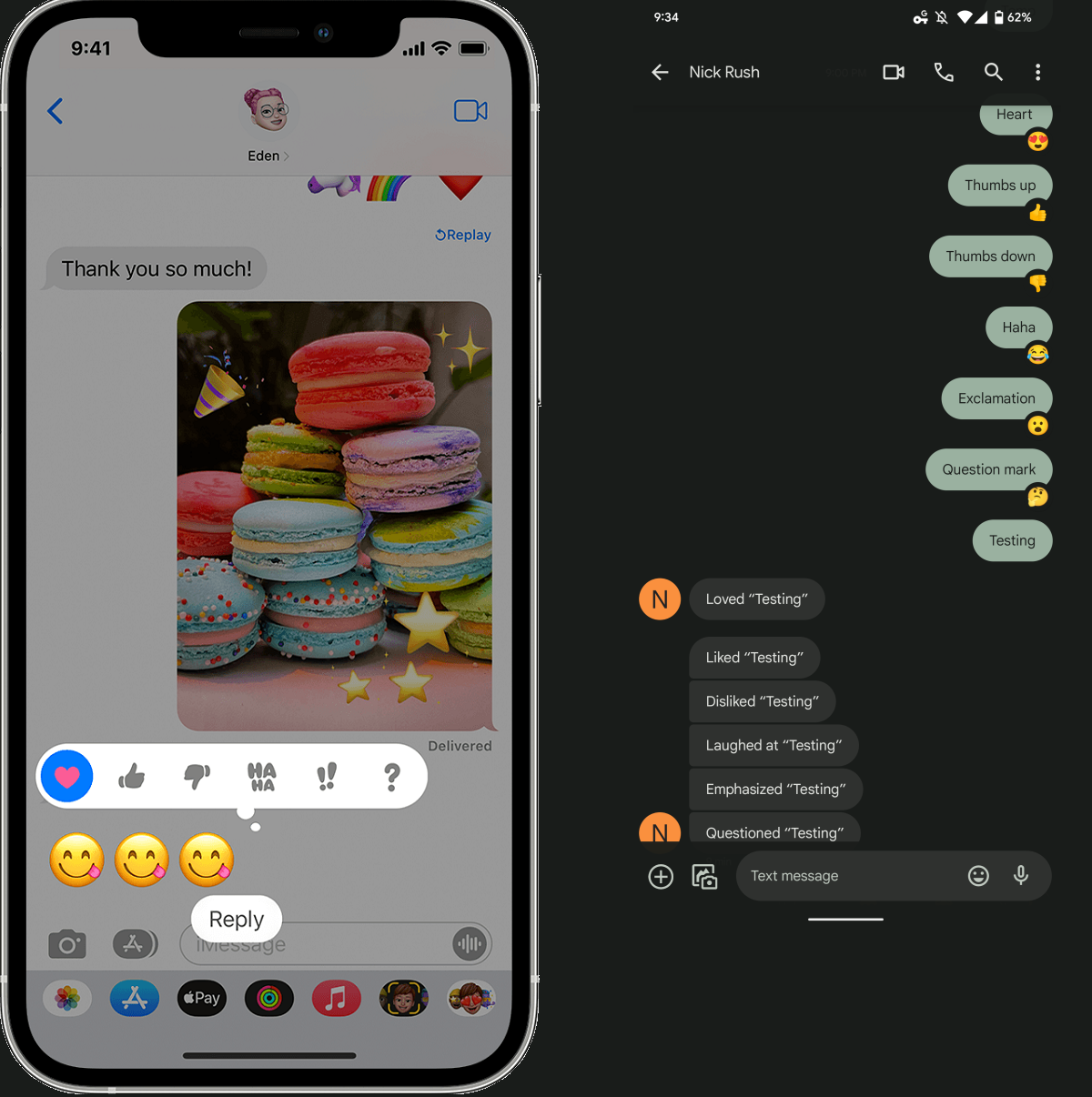 With the implementation of this novelty, it is interesting to see the result of the change of these playful and exaggerated expressions in which the iMessage "Heart" has become the "Smiling Face with Heart Eyes" emoji. In the same way, "Haha" is "Face with Tears of Joy"
. The
"exclamation marks" are appreciated as "Face with open mouth"
and the question mark is "Thinking Face".
To remind us that their icons don't match one to one when you touch the emoji, I also get a "translated from iPhone" warning. And there's no denying that it's a good attempt to get the best possible experience for Android users.
According to Droid-Life, the update also adds an option in Settings > Advanced > Show iPhone reactions as emoji for you to enable/disable function.
Although this solution announced by Google last November is not perfect, it does at least represent a great step forward in improving communication between the two platforms. Users of iMessage can react to android users, but android users cannot react to iMessage users. To achieve this, Apple would have to create its own solution, or simply support the RCS standard.
Related Topics: google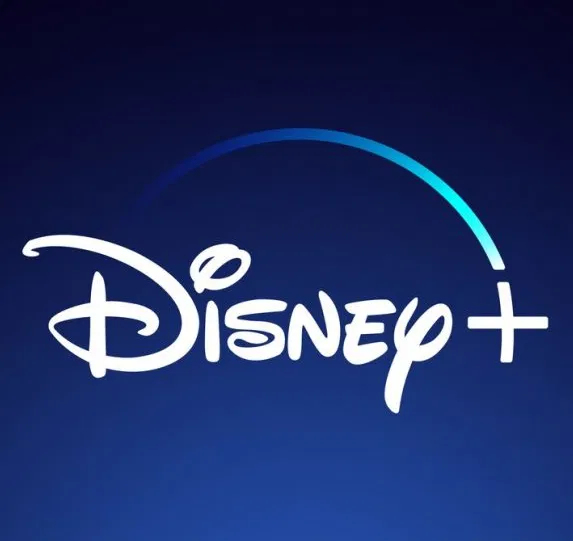 Sign up for Disney+ for 8.99 dollars and without permanence Subscribe to Disney+!