Google messages is the app default messaging system for many Android users in Europe. One problem that many users face is that they receive too many spam messages on their phone. Fortunately, this app has an option to improve spam protection.
With this function Google Messages can help you reduce the number of spam that you are in your inbox, as they will filter it better.
Enable spam protection in Google Messages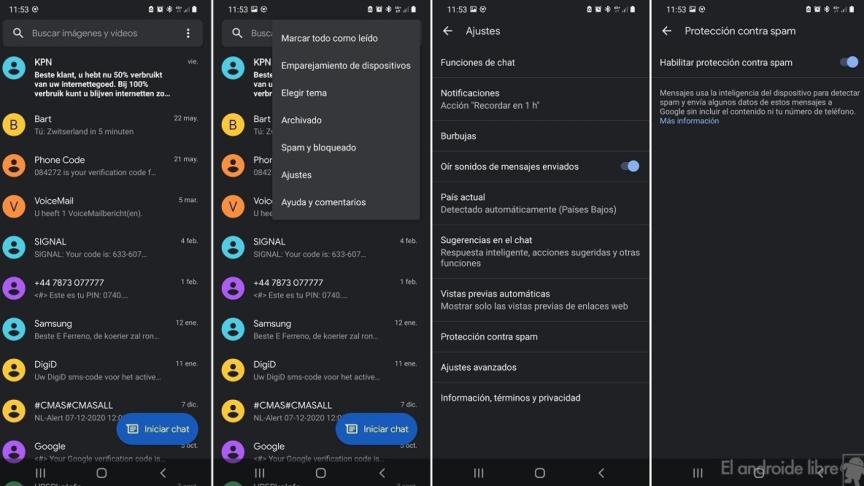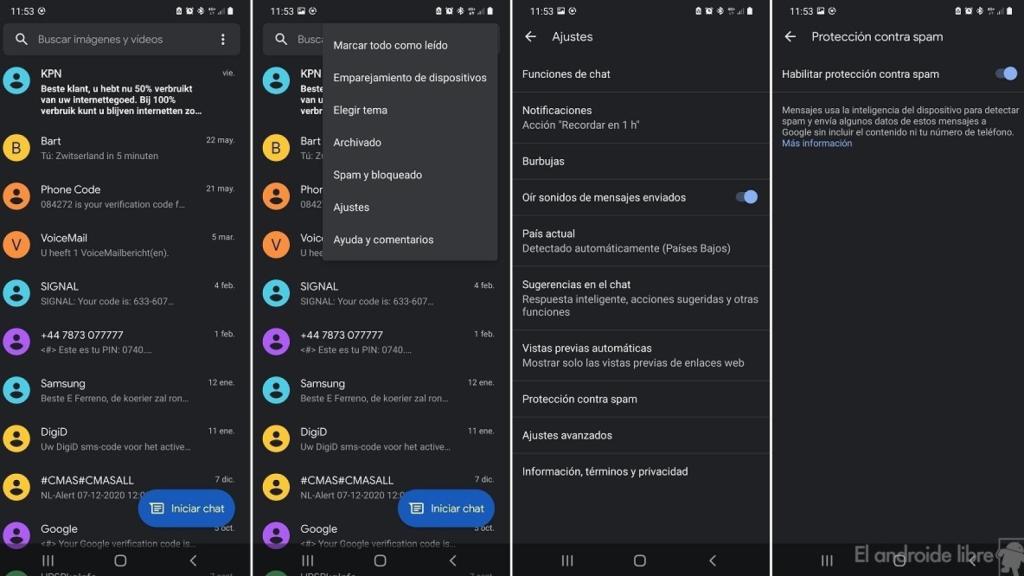 Receiving spam, malware, or phishing messages is unfortunately common for many Android users. Fortunately, apps like Google Messages are looking to help people reduce the amount of this type of text message in their inboxes.
The spam protection in the app complies with with two functions. On the one hand, this will allow better and more frequent filtering of messages considered to be spam or suspicious. In addition, it will tell us and also notify us when a message we have received is considered potential spam. To activate this function, you need to follow these steps:
Open Google Messages on your Android phone.
Click on the three vertical dots at the top right.
Enter the parameters.
Access spam protection.
Activate this option.
There are cases where this function is enabled by default
, but it is possible that in your account it is not already activated. With these simple steps, you add extra protection to prevent those spam, phishing, or suspicious messages from sneaking into your inbox in the well-known app.
Additionally, when you receive a message, it will also let you know if it is considered potential spam. These functions will help you to be always more alert and to protect you against possible threats which arrive by SMS on your Android phone.
Follow the topics that interest you
.