Google Photos is relevant because its version with unlimited storage is no longer free. June 1 changed the way Google counts the space required for our photos and videos.
We currently have the option of hosting up to 15 GB of data on our account (shared with what we have in Gmail or Google Drive).
< ins class="adsbygoogle" style="background:none;display:inline-block;max-width:800px;width:100%;height:200px;max-height:200px;" data-ad-client="ca-pub-7130643274838149" data-ad-slot="4774237423" data-ad-format="auto" data-full-width-responsive="true">
However, we hadn't seen any major changes to the app's interface and it looks like Google will be waiting for the launch of Android 12 for that.
It will be Google Photos with Material You
In XDA Developers, they got access to a version that uses the aesthetic released in Android 12, called Material You. As you can see from the screenshots, we'll have a slightly lighter design, with fewer elements on the screen.
The use of wider titles, rounded corners and larger elements is remarkable.
This version has been seen to work on Android 10 but it will not be until Android 12 that we will be able to fully exploit its capacity, as the option that the interface uses the colors that we have established in the system.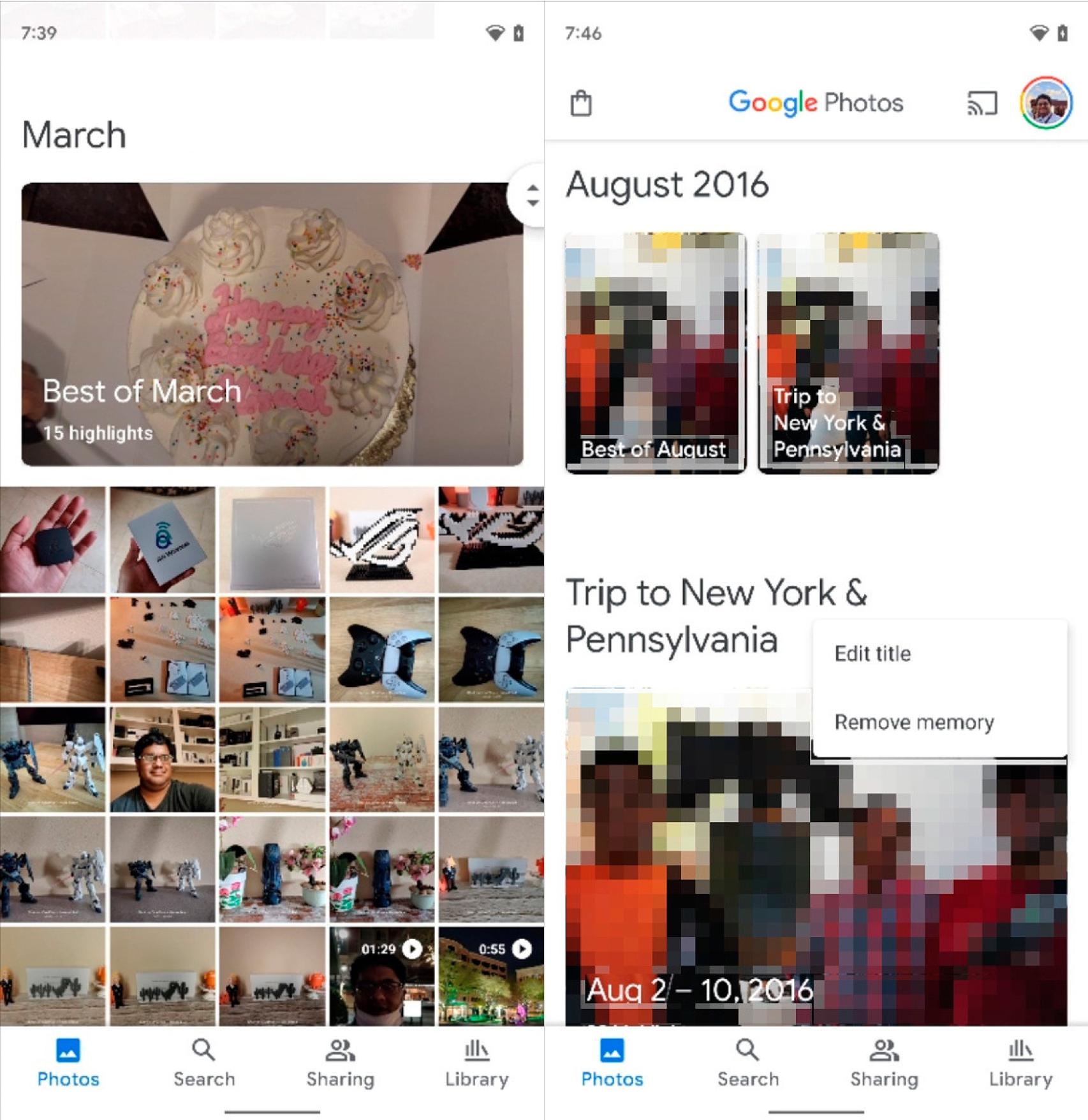 There will also be some functional changes, like a new button at the bottom to share photos with our contacts.
It's not something very common, but surely Google wants to encourage this so that Google Photos is used even more, especially now that the paid versions are more needed than ever.
.