The battery consumption can vary in the same mobile over time, as we can see if we have the active percentage in the notification bar, and this can happen due to a higher cost of applications, the wear of the battery itself or simply that there is an activated option that consumes too many resources. It is important to know how the battery of your Android mobile is used to avoid certain errors that cause it to run out before, and there are certain methods to make it last longer.
What to do if the mobile battery runs out very quickly?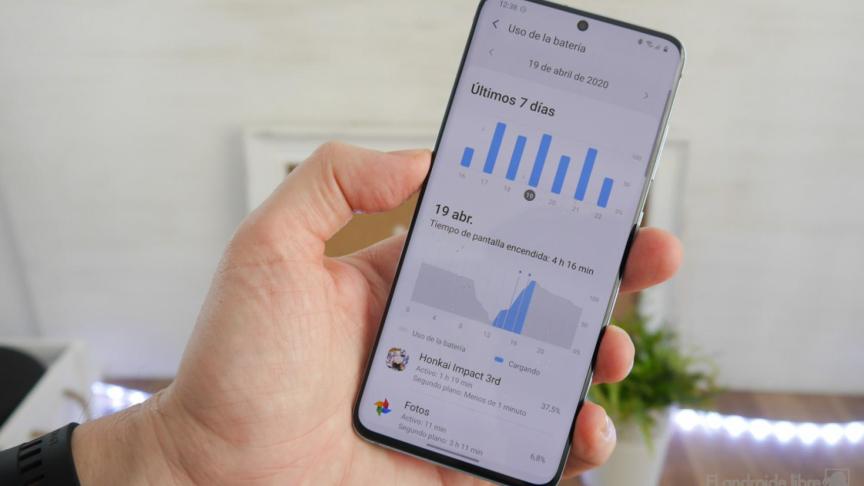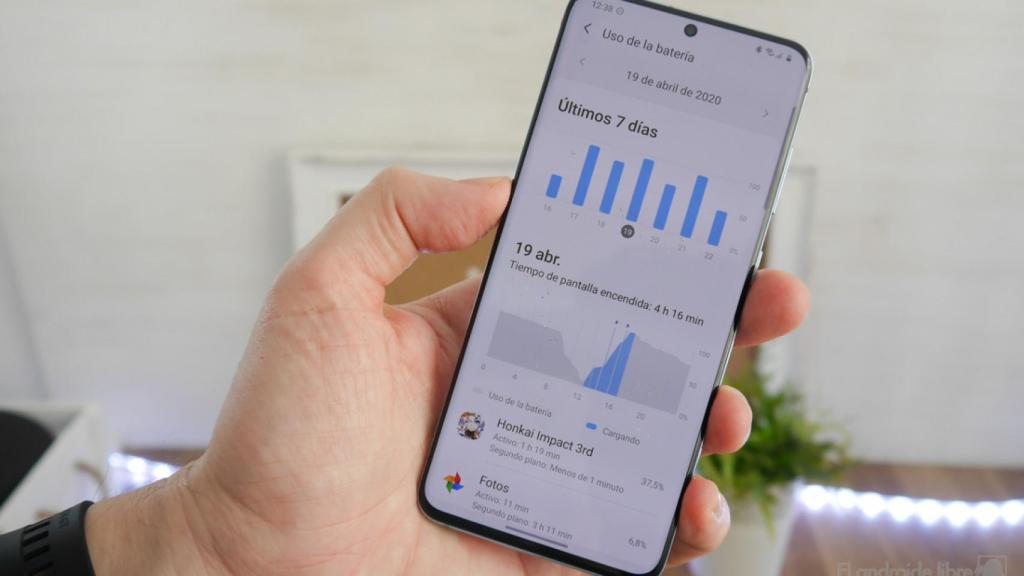 If your mobile is consuming a lot of battery quickly, there might be something wrong. causing this excessive battery consumption. This could be because an app that was left open is draining too much or because your battery has lost health.
You can check your battery status with apps like Electron, which will tell you if your battery is healthy or not. If not, it will have lost capacity, and your performance will be worse when you bought it.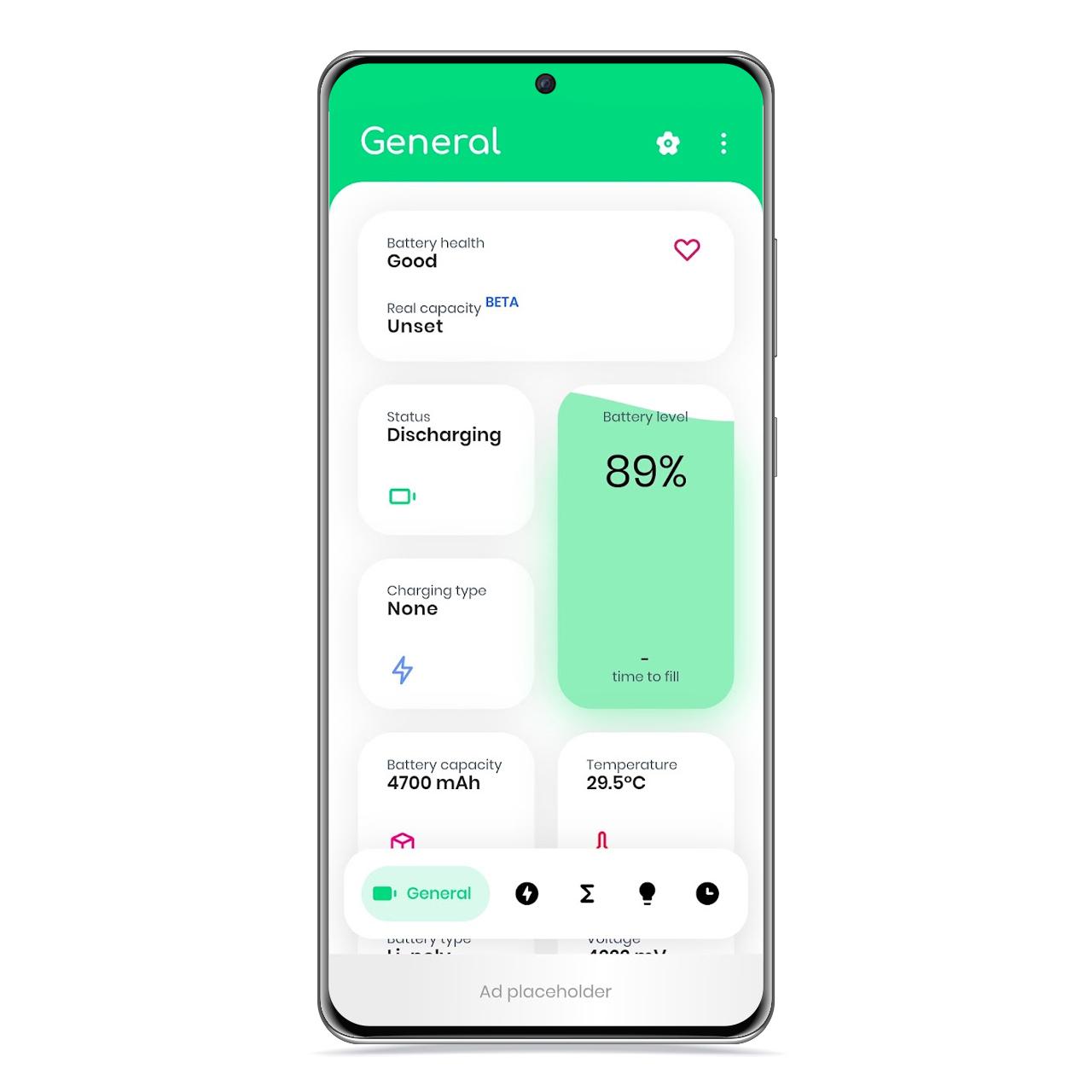 If, on the other hand, there is an app that intentionally or unintentionally uses excessive battery power, you can see it from the settings of your Android mobile following these steps:
Open Settings.
Go to Battery.
Find the section in which the graph with consumption appears.
Here, a list will appear with the apps and processes that have consumed the most battery since the last time you unplugged the phone from the charger, as well as a graph by hours showing the battery consumption.
You can see, next to each, the percentage of the used battery it has consumed. This is a good way to check, for example, how much permanent display, mobile network, applications or simply the consumption that your mobile screen has had, and the time it has been on.
How to make Android OS not consume so much battery?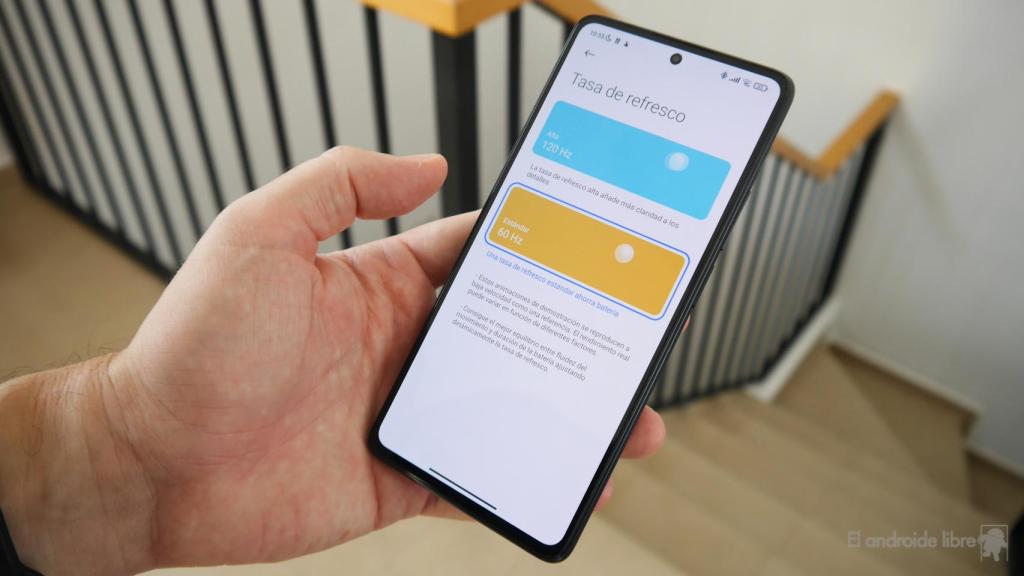 I have already located the problem, now what if my mobile consumes a lot of battery? Well, it should be noted that There is no magic formula for your mobile to double its autonomy, Nor anything like it. If the health of the battery is bad, you won't be able to get back the performance it had before unless you replace it with a brand new one.
On the other hand, there are some Android option items that you can turn off for try extending the battery life a bit more, as long as you don't need these features active. One of the most expensive is location, as well as the feature of sharing the internet with other devices.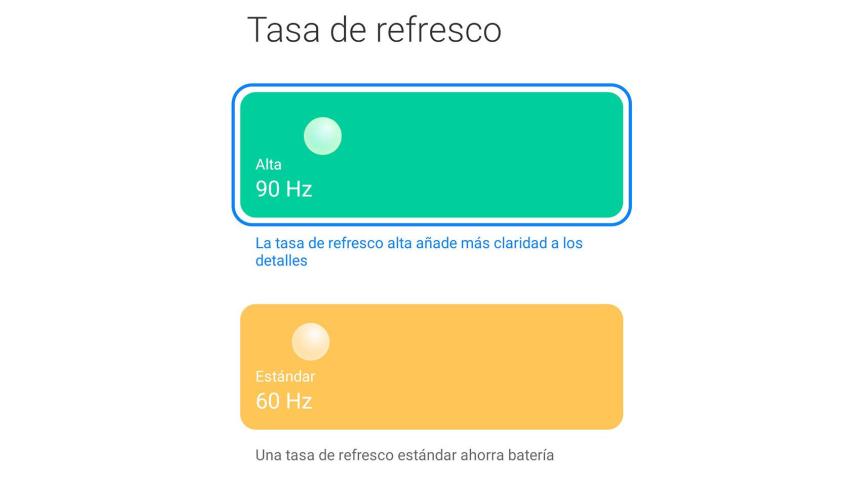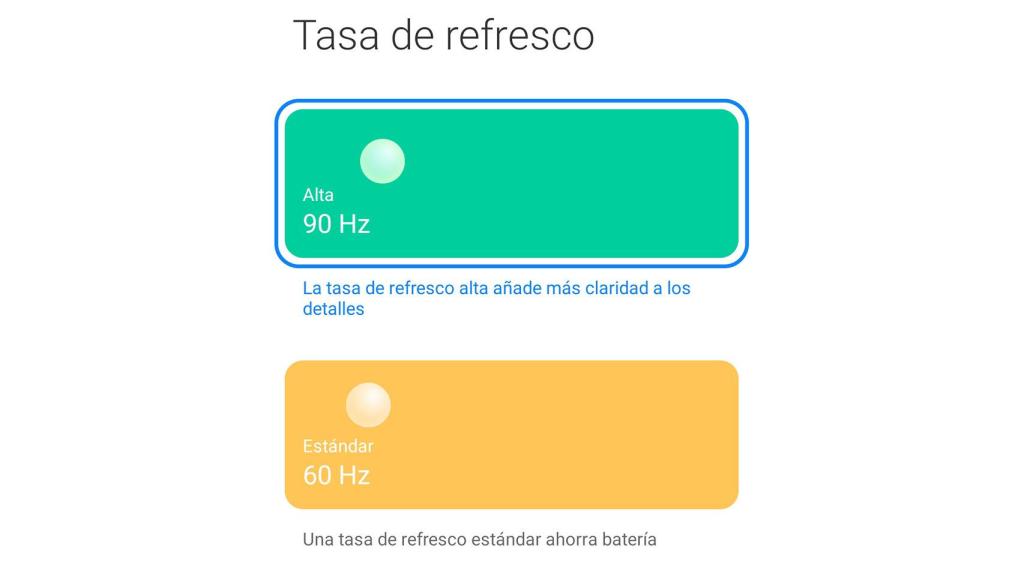 The screen is one of the things that consumes the most battery in different ways, so I can make it pretty useful for you to change some of its settings if you can. To begin with, the refresh rates above 60Hz use more battery so if you want to get the most out of it, you'll need to set it to 60Hz.
The same happens with the resolution, because if your mobile has a resolution higher than Full HD, you may be able to reduce it from the settings, in the screen section itself, which allows you to save battery power. Logically, the lower the brightness of the screen, the less battery it will consume.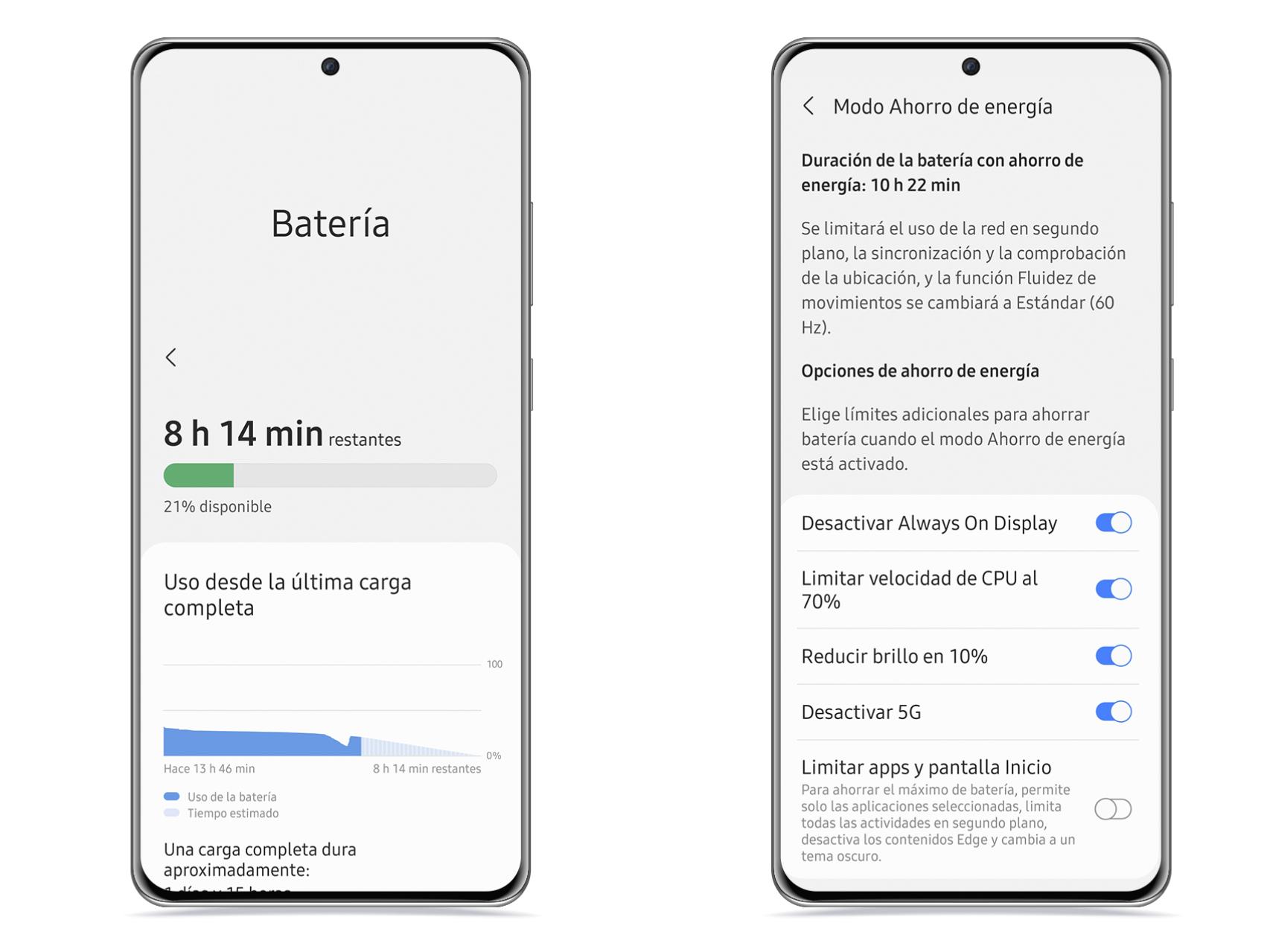 The smartphone has an AMOLED technology screen, using the dark mode can also save your battery, because to display the black color, this type of screen do not turn the pixels on black, but turn them off
totally. This, in addition to obtaining a very pure representation of the black color, also allows your mobile to consume less battery when displaying this color.
Some layers of customization include battery saving modes with which you can limit its capabilities in exchange for greater battery life, even choosing which sections are limited.
Which apps consume the most battery?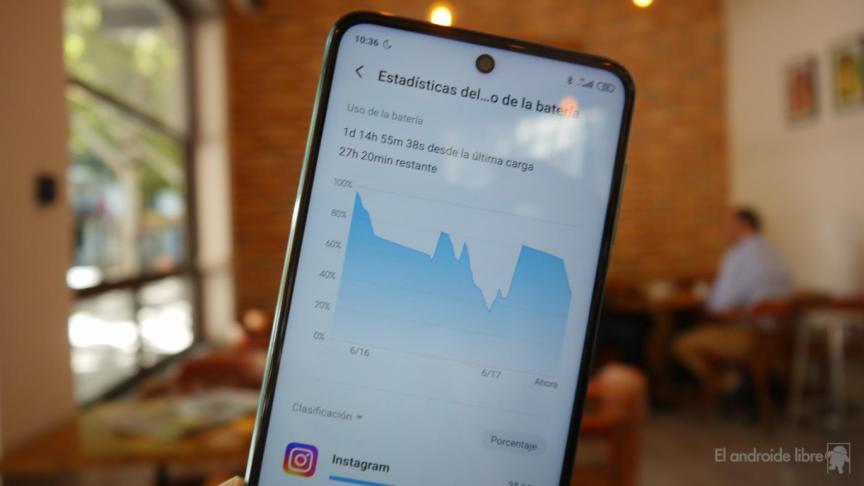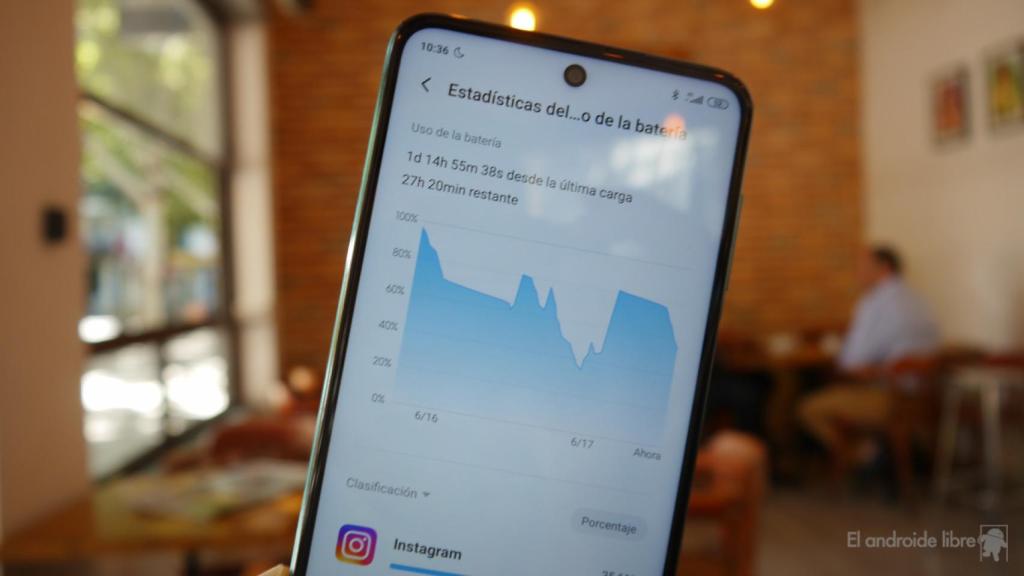 In accordance with what we explained in the first section, you can see the battery consumption of the installed applications, which will obviously depend on the How long have you opened them? and what you did with it. But it is a good way to understand how your mobile battery is draining. Follow these steps to access the consumption statement:
Open Settings.
Go to Battery.
Find the section in which the graph with consumption appears.
Filter results by software or applications.
Now you will have access to a list where you can see Which apps consume the most battery? As logic dictates, if you've watched videos on YouTube for 3 hours straight, it's most likely the one that consumes the most.
Sin embargo, se trata de un apartado muy interesante para ver si hay alguna aplicación que, a pesar de que no la has abierto, haya gastado bastante batería. Si esto sucede, ya sabes que esta puede estar haciendo que la autonomía sea inferior.
Por lo general, las apps que más batería gastan son las que más recursos consumen, como puede ser Google Maps en una ruta de viaje con la localización activada, o Instagram si estás retransmitiendo un vídeo en directo.
Te puede interesar
Sigue los temas que te interesan