Video stabilization is an essential function If we want to get videos with good results, let them be stable and beautiful. Many Android phones integrate optical video stabilization and in addition, we have the possibility of activating a stabilization function in their settings, as with Samsung.
This feature can be of great help for those who have a Samsung phone that does not have optical video stabilization
serial. So the app will get at least some stabilization so that the videos don't shake and better results are achieved.
Activate video stabilization on Samsung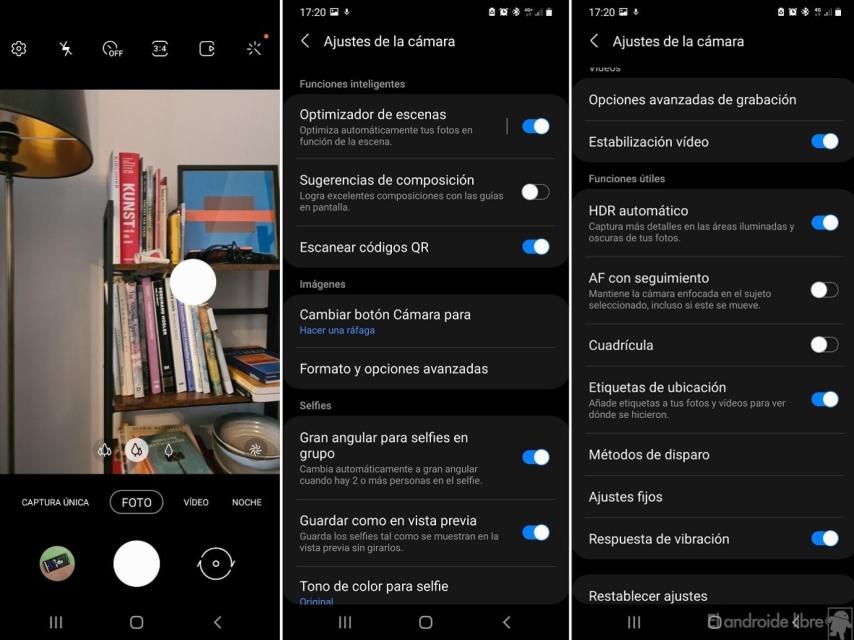 As there is no component in the chamber which is in charge of stabilizing videos, we have an option available in the phone's camera app. This tool is not at the level of optical stabilization, but it is presented as a good help to achieve better results when recording videos in case of not having a gimbal, for example.
The steps if you want to use this feature on your Samsung phone are as follows:
Open the camera application on your Samsung mobile.
Click on the settings icon (cogwheel).
Look for the video stabilization option.
Turn the knob.
This function it will make a difference in the videos you save on your Samsung phone. You will see that they are more stable and that in general they are better. It doesn't quite correspond to optical video stabilization, but at least it allows videos to be stable and perform better.
Since not all Galaxy phones have OIS (Optical Video Stabilization), this is a good help. For those who own mid-range or entry-level branded phones, this feature can be of further help.
You may be interested in:
Follow the topics that interest you
.