With these apps, you can add custom icons or contacts to your iPhone lock screen.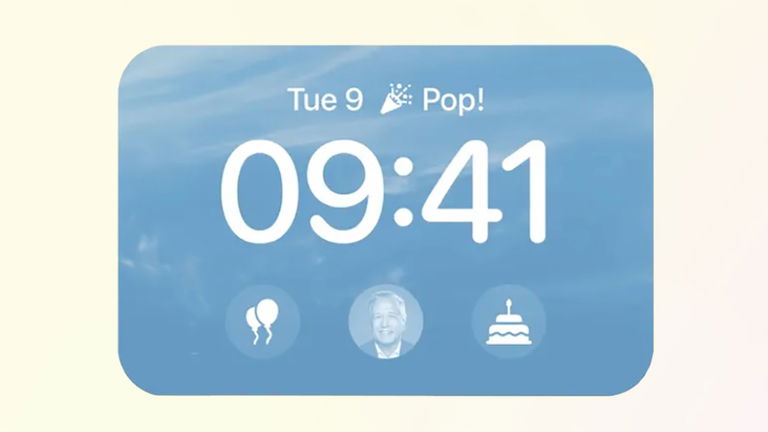 The new iOS 16 lock screen is a gift for those who love customization. Not only can we change colors or styles, but we also have widgets that can be placed just below the time. And best of all, any app can be placed on these new iPhone lock screen widgets.

By default we have many widgets available on lock screen, weather, activity rings, battery, calendar… but thanks to App Store applications we can create our own widgets for add custom icons or contacts to iPhone lock screen

. The possibilities are limitless.
Apps to add custom widgets to iPhone screen
There are many widget apps available on App Store, but until now you had to just show widgets on iPhone home screen. Now we have more possibilities and that's why new applications appear that you should know.
Most interesting of all, in my opinion, is the application that allows you add widgets with photos of your favorite contacts on your iPhone's lock screen. This way, by simply tapping on the contact, you can call or send a message directly. You also have some editing options which is great for making it more personal.
This app is called Lock Screen Contact Widgets. You just need to install it, choose the contact and edit the widget. You can choose the image and choose what you want the widget to do, call, send a message or start a FaceTime call. Definitely one of those essential apps.
On the other hand, the same developer also created Lock Screen Icon Widgets app. The operation is very similar, only this application allows us to add one of the 4000 icons that are part of Apple's SFSymbols. We have options for everyone, although in this case pressing it we cannot assign any action.
Better yet, these are just the first apps we see to create widgets for iOS 16 lock screenOver time, others will come that offer many options. We also have another app to create widgets in our style, with different sizes and shapes for iOS 16 lock screen widgets.
For you